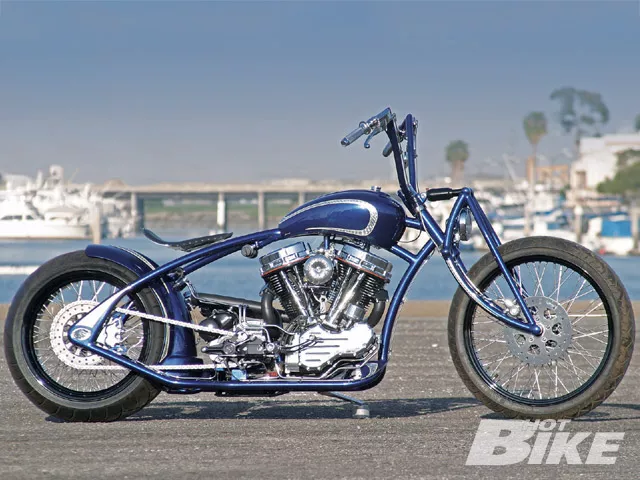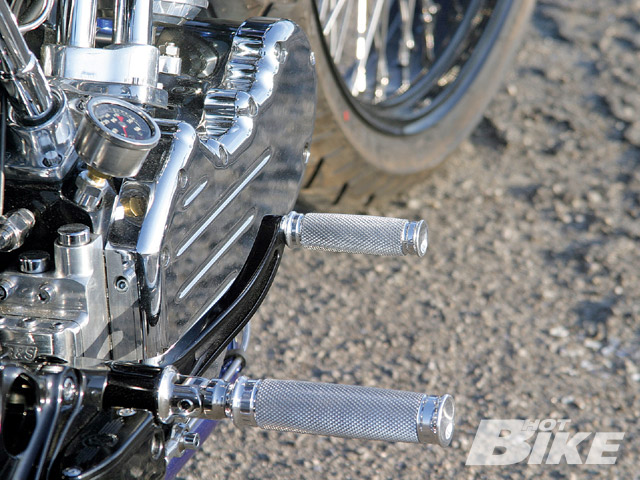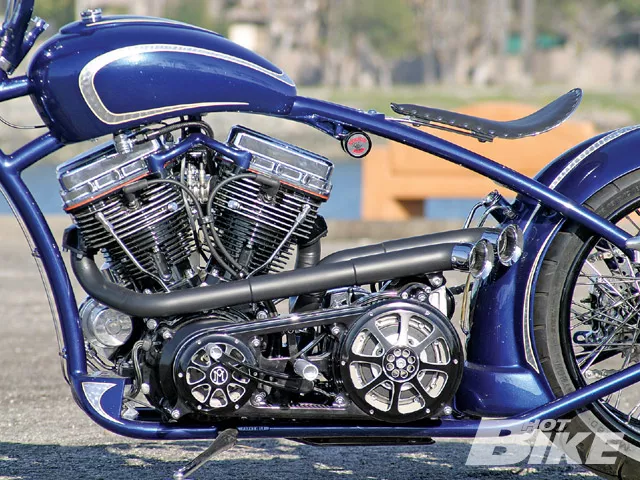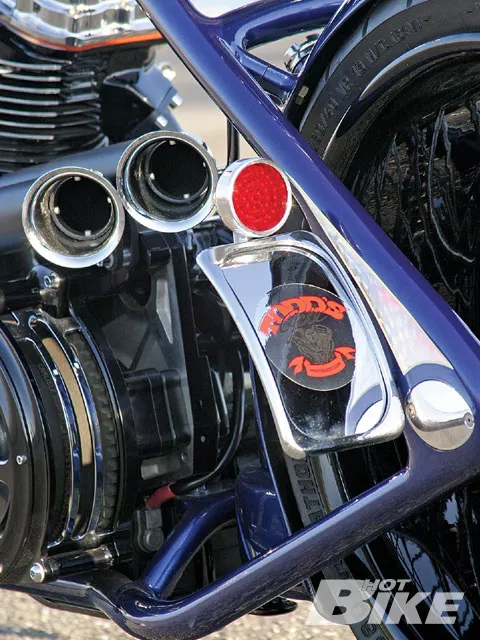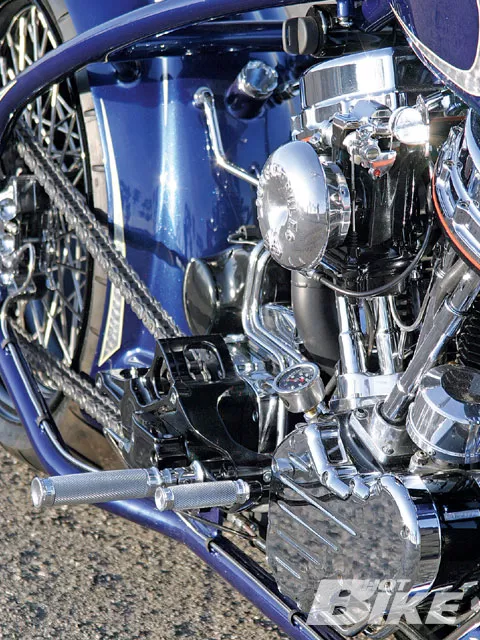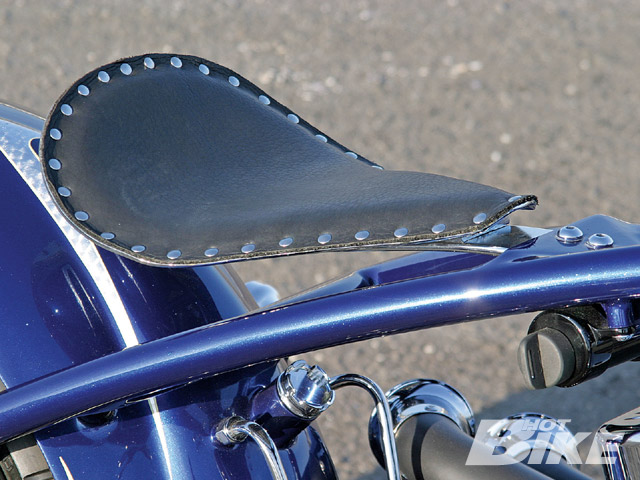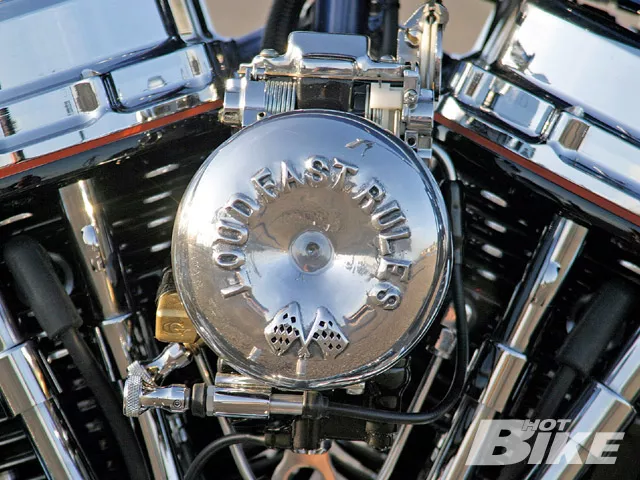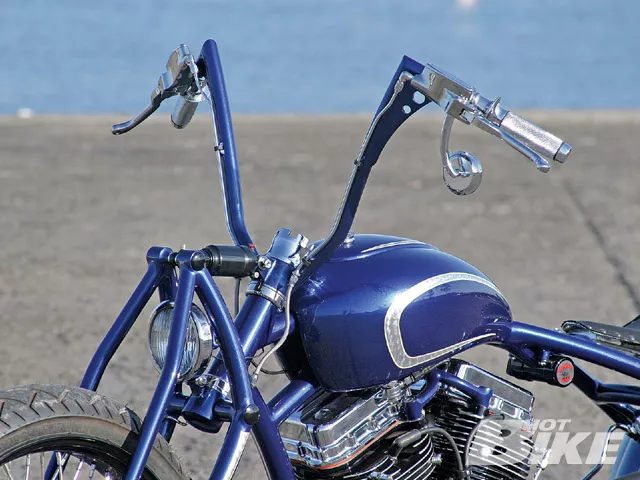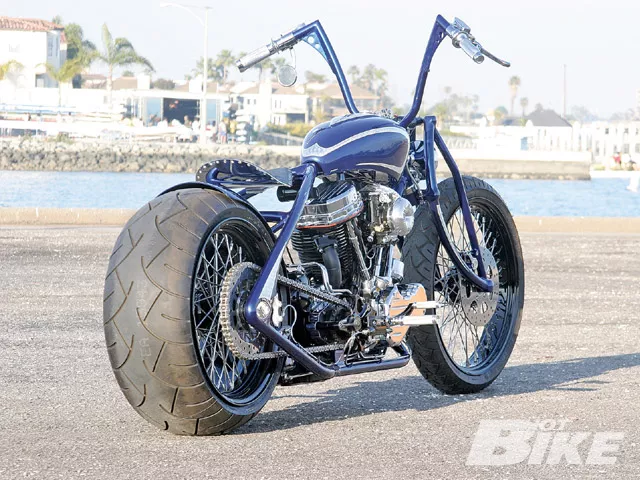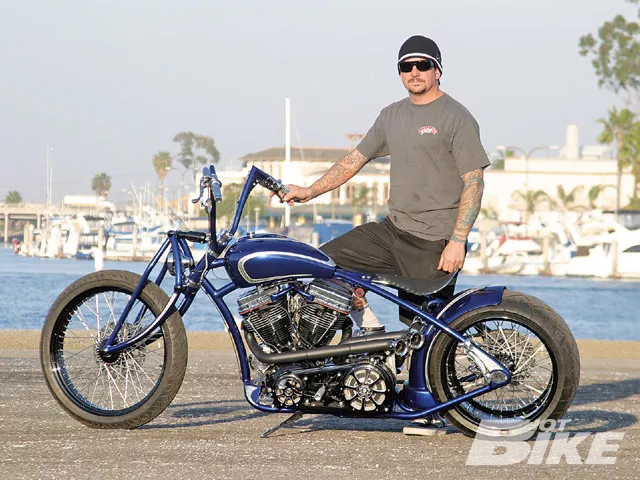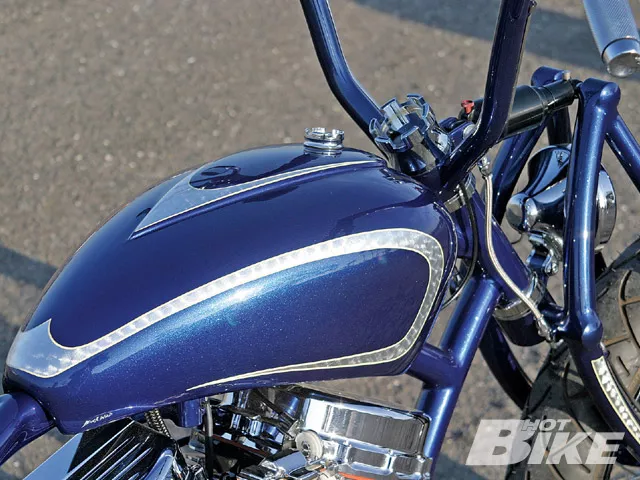 Todd Silicato has been around things that run his entire life; he was born into it. Todd started out at a young age riding dirt bikes, specifically a Honda 50cc with a piece of foam taped on for a seat, and as he got older he moved onto the real thing. Todd's professional career began with building 2-stroke and 4-stroke high-performance engines, and he eventually ended up with a position at Performance Machine in 1998 as the chief mechanic for the company's GP race team and custom bike builder and head of R&D.; He built his first custom bike in 1999. Working for Performance Machine Todd was exposed in depth for the first time to V-twin engines, and he fell in love. He still loves everything that moves, but now has an affinity for the illustrious V-twin.
A little over five years ago Todd went out on his own and formed Todd's Cycle in Huntington Beach, California, and the rest, as they say, is history. Today Todd stays pretty busy at the shop focusing on products and building a number of bikes each year.
Blue Baller got its start when a good friend, Louis or "Lui" from Miami, had his eye on a Jesse Rooke frame and frontend with 38 degrees of rake and 2 inches in the backbone. Lui bought it from Jesse and handed it over to Todd for a build. Lui is a high-energy Cuban dude from the East Coast, so he had a lot to say about what he wanted and ended up motivating Todd and the guys to get stuff done. Even so, the build took upwards of 18 months. Louis has a penchant for perfection, so some of the fabricated parts were created two or three times before they were used on the bike.
For power Todd went with a 113-inch Panhead from Accurate Engineering, fed by a Mikuni carb with a custom-mounted air cleaner by Chopper Dave. Because of Todd's background, everything he builds has an emphasis on performance. He decided to use a Baker transmission and a clutch and primary from Performance Machine.
Todd and Lui decided on wheels from Black Bike, a 21-inch in the front and an 18-inch with a 260mm tire in the rear. For brakes they went with Performance Machine. The headlight and taillight were developed specifically for this build, and Todd now offers them to the public, a nice example of product development in action.
Todd spent a lot of extra time working on the hard lines of this bike. He and his guys, Dennis Sanchez and Brandon Holstein, would fabricate a piece, like the oil tank, show it to Lui and have to go back to the drawing board because it just wasn't perfect yet. The oil tank was done three times before they settled on a design. The rear fender was the same story, but eventually the build came together. Todd and the guys kept putting it on the backburner until the phone would ring from Miami and Lui's high-energy would get them fired up again. They finally sent the bike to Buck Wild Designs for paint, where a blue pearl with silver leaf paintjob was applied and really makes this bike stand out. Then 18 months after it began the bike was finished. "Lui waited so long for this bike that I don't know if he remembers even ordering the bike!" laughed Todd. "We added some extra flair for the Miami crowd and to help make the wait not hurt too much."
The first time Lui got to see the Blue Baller was during Bike Week in Daytona. He was stoked. Lui won't take possession of it until Bike Week next year, but he plans on selling it to start something new. Let's just say he's got the ways and means and plenty of toys to keep him busy.
| | |
| --- | --- |
| SPEC SHEET | |
| OWNER | Louis from Miami |
| SHOP | Todd's Cycle |
| WEBSITE | www.toddscycle.com |
| PHONE | (714) 901-4516 |
| YEAR/MAKE/MODEL | '08/Todd's Cycle/ Blue Baller |
| FABRICATION | Todd's Cycle |
| ASSEMBLY | Todd's Cycle |
| BUILD TIME | 18 Months |
| | |
| --- | --- |
| ENGINE | |
| YEAR/MANUFACTURER | '08/Accurate Engineering |
| TYPE/SIZE | Panhead/113-inch |
| BUILDER | Accurate |
| CASES | Accurate |
| CYLINDERS | Accurate |
| HEADS | Accurate |
| ROCKER BOXES | Accurate |
| CARBURETOR | Mikuni 42 |
| AIR CLEANER | Chopper Dave/Todd's Cycle |
| EXHAUST | Todd's Cycle |
| | |
| --- | --- |
| TRANSMISSION | |
| YEAR/MANUFACTURER/TYPE | '08/Baker/RSD |
| CASE | Baker |
| CLUTCH | Performance Machine |
| PRIMARY DRIVE | Performance Machine |
| | |
| --- | --- |
| FRAME | |
| YEAR/TYPE | '08/Jesse Rooke/Kali II |
| RAKE | 38 degrees |
| STRETCH | 2 inches |
| | |
| --- | --- |
| SUSPENSION | |
| FRONT | Jesse Rooke |
| REAR | N/A |
| SWINGARM | N/A |
| | |
| --- | --- |
| WHEELS, TIRES, AND BRAKES | |
| FRONT | |
| BUILDER/SIZE | Black Bike/21×3.5 |
| TIRE/SIZE | Metzeler/120/20/ 21 |
| CALIPER | Performance Machine |
| ROTOR | Performance Machine |
| REAR | |
| BUILDER/SIZE | Black Bike |
| TIRE/SIZE | Metzeler/260-18 |
| CALIPER | Performance Machine |
| ROTOR | Performance Machine |
| | |
| --- | --- |
| FINISH/PAINT | |
| COLOR | Blue pearl/silver leaf |
| PAINTER | Buck Wild Designs |
| MOLDING | Buck Wild Designs |
| PLATING/POLISHING | Metal Finishing |
| POWDERCOATING | Specialized Coating |
| | |
| --- | --- |
| ACCESSORIES | |
| FRONT FENDER | None |
| REAR FENDER | Todd's Cycle/Dennis Sanchez |
| GAS TANK∩ | Todd's Cycle/Dennis Sanchez |
| OIL TANK | Todd's Cycle/Dennis Sanchez |
| HANDLEBARS | Todd's Cycle |
| MIRRORS | Todd's Cycle |
| HAND CONTROLS | Performance Machine |
| FOOT CONTROLS | Performance Machine |
| FOOTPEGS | Todd's Cycle |
| HEADLIGHT | Todd's Cycle |
| TAILLIGHT | Todd's Cycle |
| LICENSE MOUNT | Todd's Cycle |
| SEAT | Aztea/Todd's Cycle |
| ELECTRICAL | Todd's Cycle |