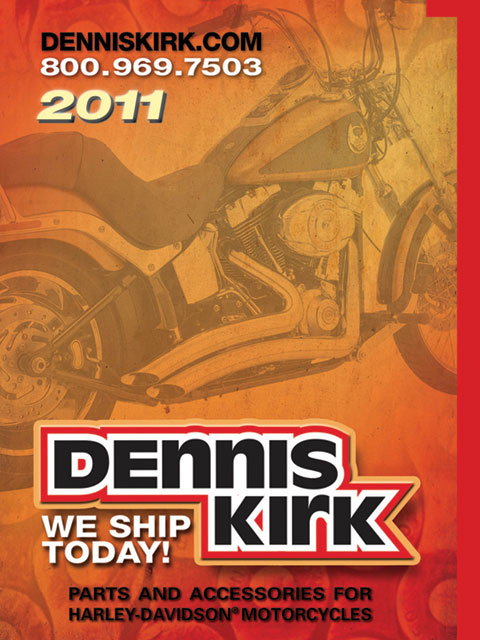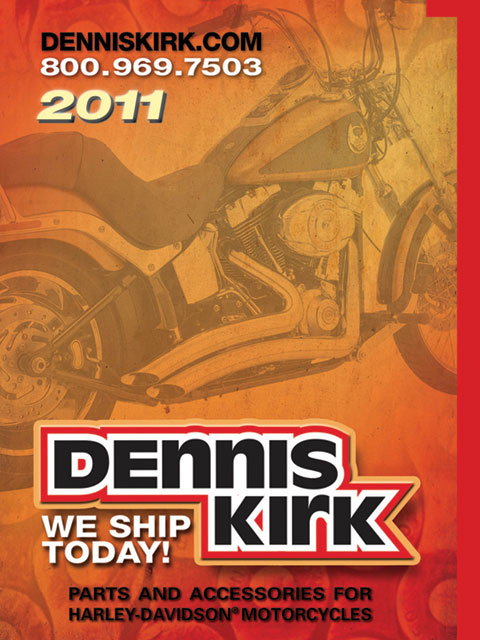 Get your hands on a 2011 Dennis Kirk Parts and Accessories for Harley-Davidson® catalog right now and be way out in front of the pack when the riding season arrives.
We have jam-packed over 1,000 pages with current information and exciting products that are all fully stocked in our warehouse. We offer same-day shipping on all orders placed by 8:00 PM CST, plus — order $100 or more and we'll ship it to your door free of charge!
Don't delay. Get your FREE 2011 catalog or go on-line to view the hottest aftermarket brands going. Names like Drag Specialties, Vance & Hines, Klock Werks, Kuryakyn, Icon and more are all in-stock and ready to go.
Ordering is always fast and simple when you call one of our friendly live operators or order right on-line. To have one of our catalogs shipped free to your door, call 1-800-970-2308 or log onto www.denniskirk.com today.