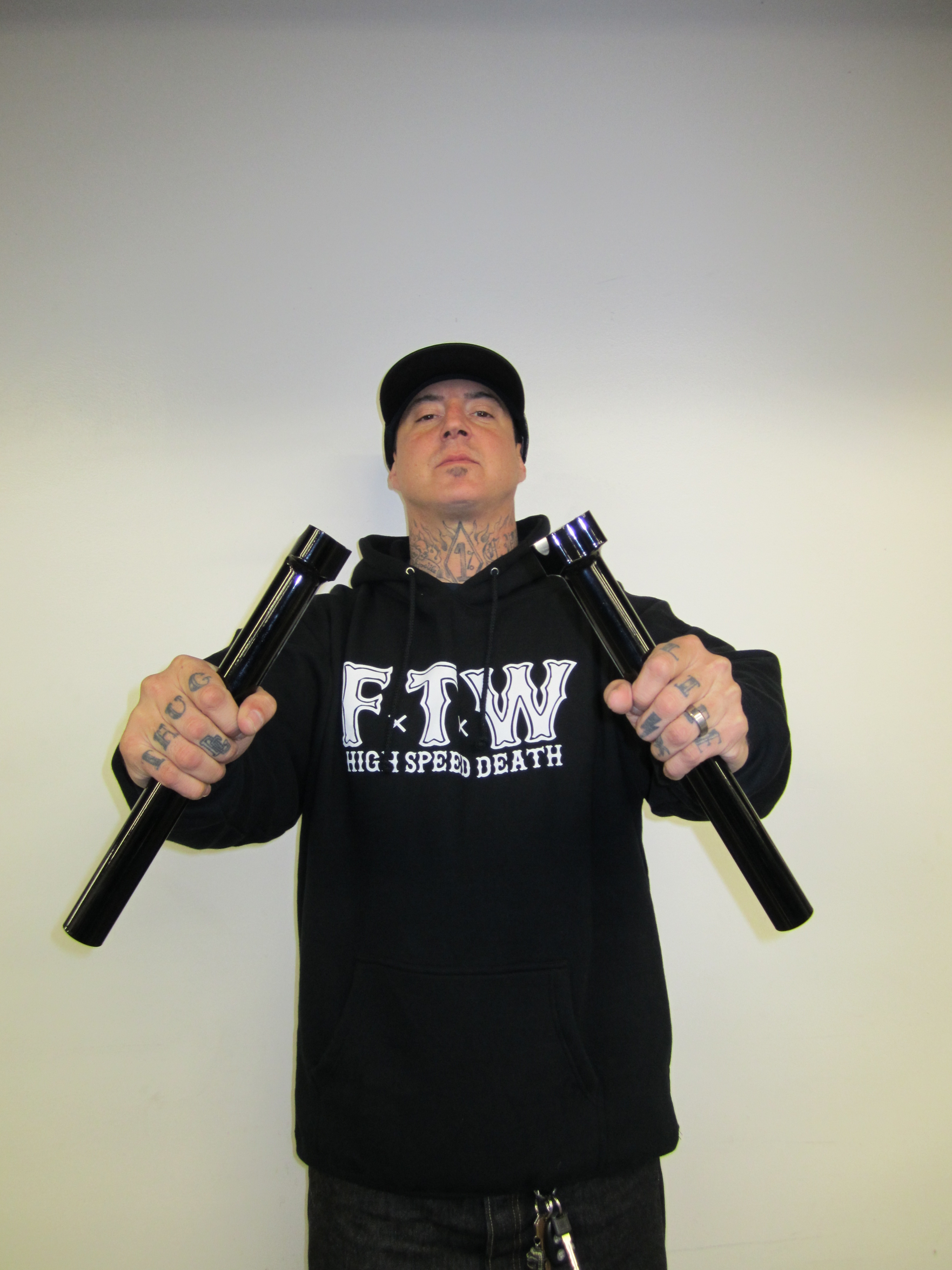 Chris from Death Squad stopped by to show us a few of his new hard parts. already know for making some of the coolest softgoods in all of the motorcycle biz.
As of late Death Squad has been kicking out some killer hard parts such as T-bars, and now they have beefy 12″ solid risers and foot-grabbing BMX-style pegs to outfit your bike with.
The 12-inch risers are machined from solid aluminum and are heavy F-ing duty.
The Pegs are also machined from solid stock and have a gracious area to plant your foot no matter what size shoes ya got.
For more info on these and other Death Squad goods, check out: deathsquadmc.net