The 2019 Indian Chieftain Limited has a starting suggested retail price of $25,999 and is available in three colors, Thunder Black Pearl, Ruby Metallic, and Dark Walnut. The Chieftain is offered in a standard version, Dark Horse, and Classic versions as well. Powering this American machine is an air-cooled, 111ci (3.976 in x 4.449 in) 49-degree V-twin with two valves per cylinder.
We ran the Chieftain on our rear-wheel Dynojet dyno in fourth gear in all three riding modes to determine peak output from the V-twin. We documented 70.94 hp at 4,430 rpm and 102.54 pound-feet of torque at 2,300 rpm in Tour mode. In Standard mode we documented 70.49 hp at 4,520 rpm and 105.61 pound-feet of torque at 2,530 rpm. Lastly, we ran the bike in Sport mode and achieved 71.08 hp at 4,230 rpm and 106.81 pound-feet of torque at 2,440 rpm.
The difference in torque curves between the three separate modes is subtle yet interesting. The logical thing to believe is that Sport mode would achieve peak torque at the lowest rpm of the three modes, but it's the Tour mode that gets that honor, followed by (in order of rpm) Sport and finishing off with Standard. Between all three modes we are talking about very small differences though, with only a hundred and change difference in rpm peak points. Also, with horsepower hanging around in about the same area for all three modes, you see a steady little hop up in torque starting from Tour and ending with highest output in Sport mode.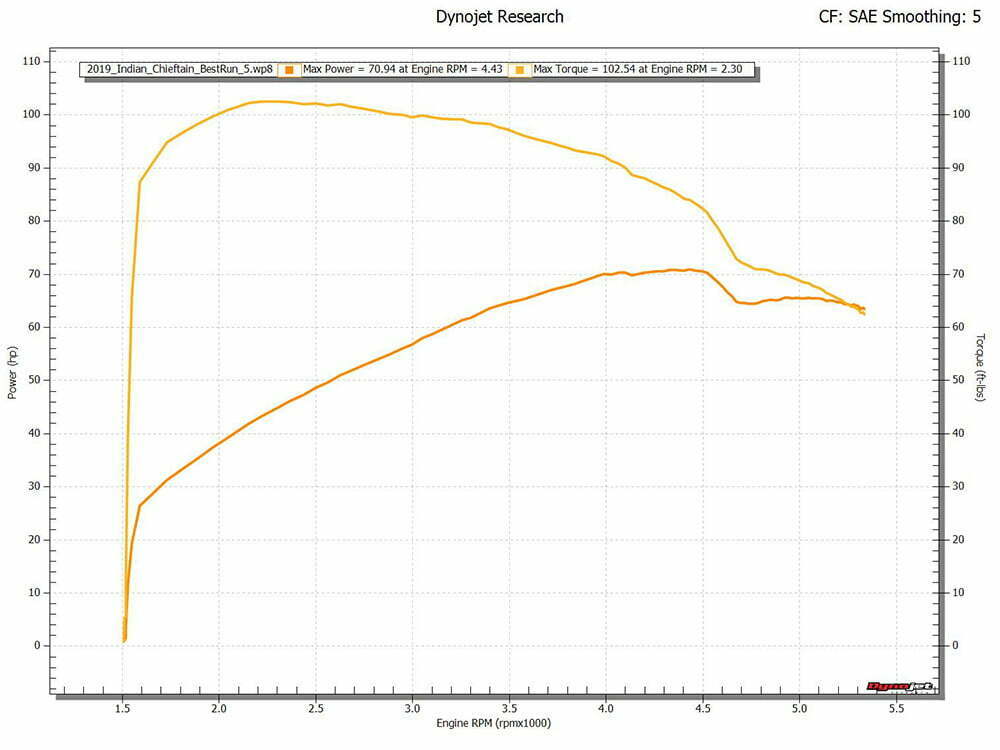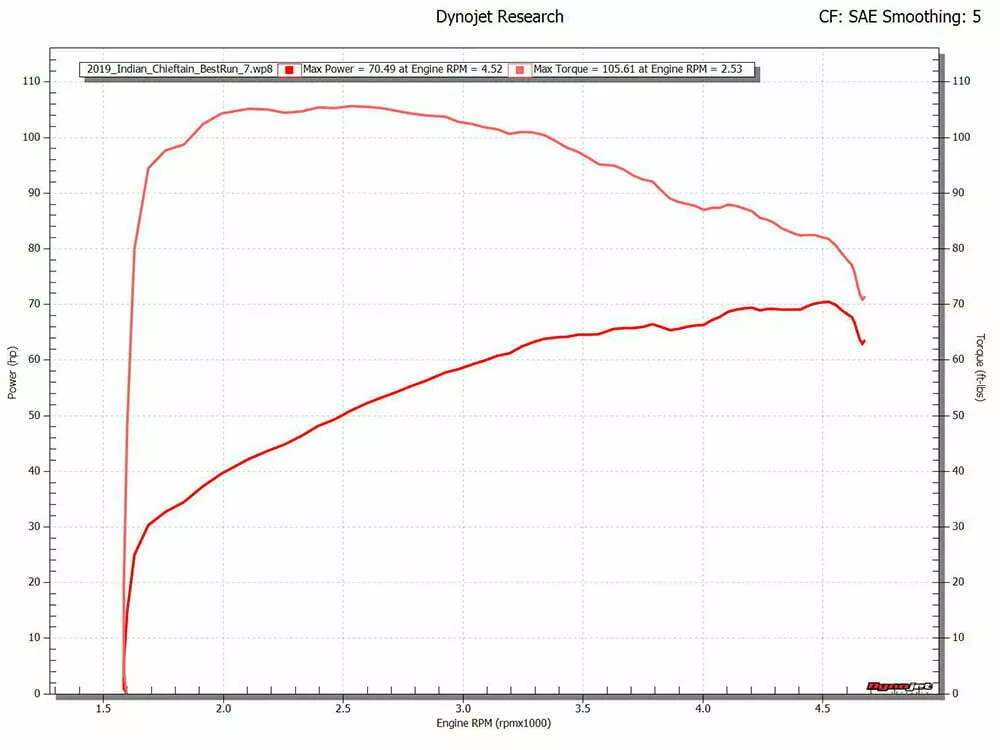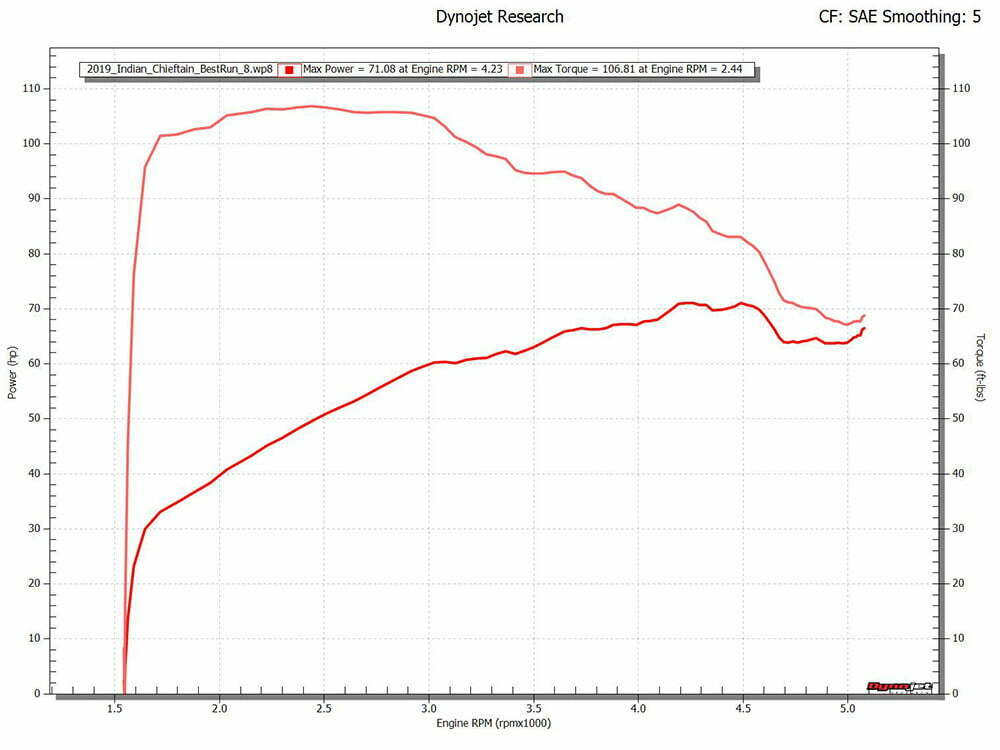 ---
Related: 2019 Indian Chieftain Limited Walk-Around
---
"Sport mode is designed to really wake the bike up without any engine modifications, and it definitely does that, but when it comes to getting power to the ground, it really doesn't seem like the most effective option."
Engine Specifications
| | |
| --- | --- |
| Engine Type | Air-cooled, two-cylinder four-stroke; 2 valves/cylinder |
| Bore x Stroke | 101.0mm x 113.0mm |
| Displacement | 1,811cc |
| Compression Ratio | 9.5:1 |
| Fuel Delivery | Electronic fuel injection |
| Emissions Control | Closed-loop three-way catalytic converter, Euro 4 emission standard |