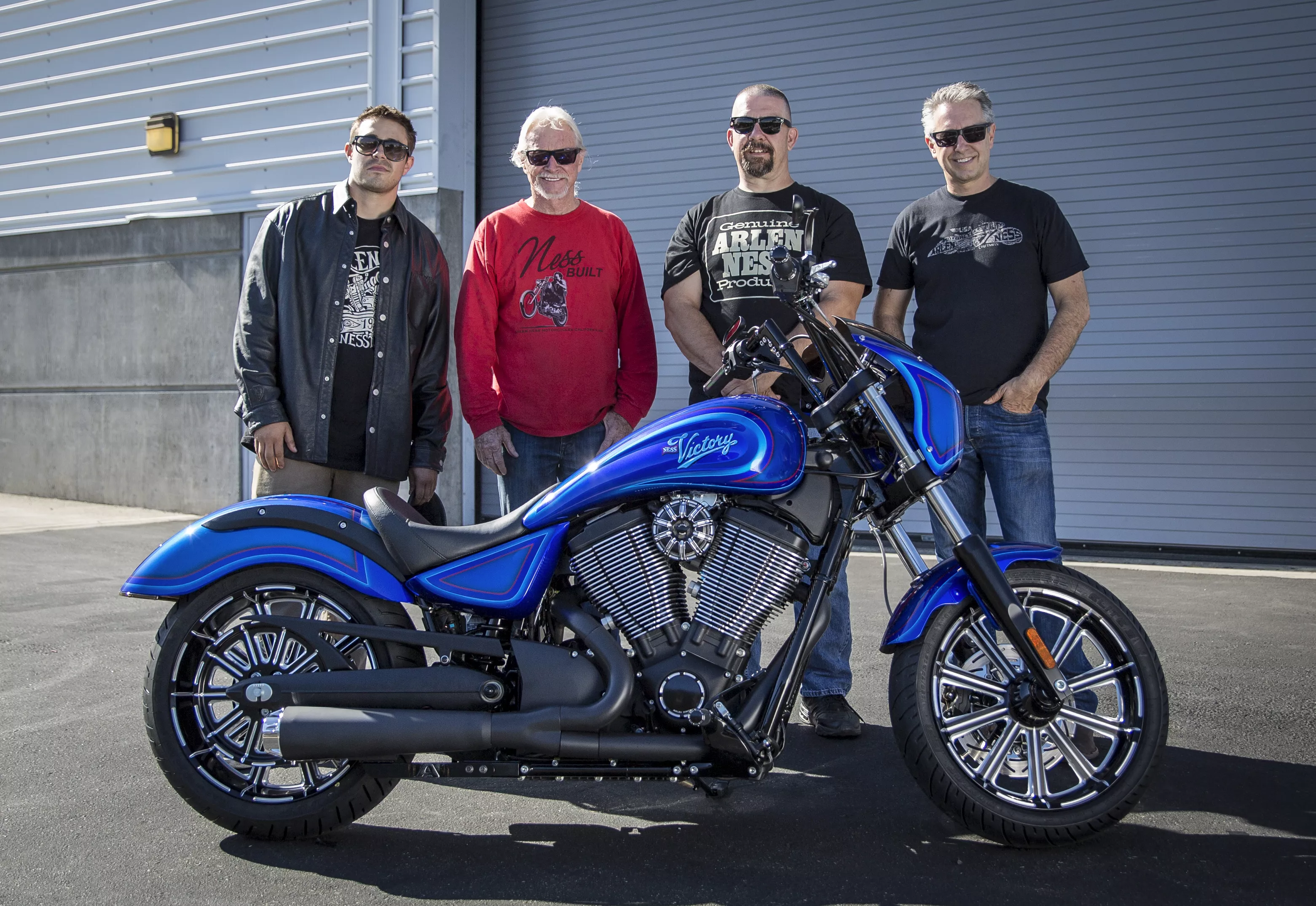 This is my introduction to Victory Motorcycles. It is a 2015 Gunner that I won in an online contest. I got my first Harley in 1998, and I never saw myself riding anything else. After selling the third H-D I owned in 2013—because I needed the cash—my fiancée said I wasn't buying another bike. I told her I would get one if I won it (I really did). Five months later I got the call. I didn't believe it at first. I mean, who really wins these contests? It took a while for reality to set in. The bike was only part of the deal. I also got it customized by Arlen, Cory, and Zach Ness. That included two trips to Arlen Ness Motorcycles in Dublin, California: one to plan the customization and the second trip to see the final product. Talk about some down-to-earth guys. They all took the time to ensure I felt at home and were genuinely interested in my ideas as well. I got her delivered in August and was able to put some miles on it before the snow started falling. The bike's powertrain is the stock 106ci and six-speed tranny. The 2-into-1 exhaust is a custom Arlen Ness Magnaflow welded on to the stock head pipes. It rumbles quite nicely. The other Ness goodies are: Big Shot 2 adjustable fuel tuner; 10-gauge wheels 18 x 3.5 up front and 18 x 5.5 out back; Dyna fairing; Modular drag bars; mirrors, grips, pegs, and all the covers. This Victory rides better and has way more power than my Street Bob did. I'm hooked!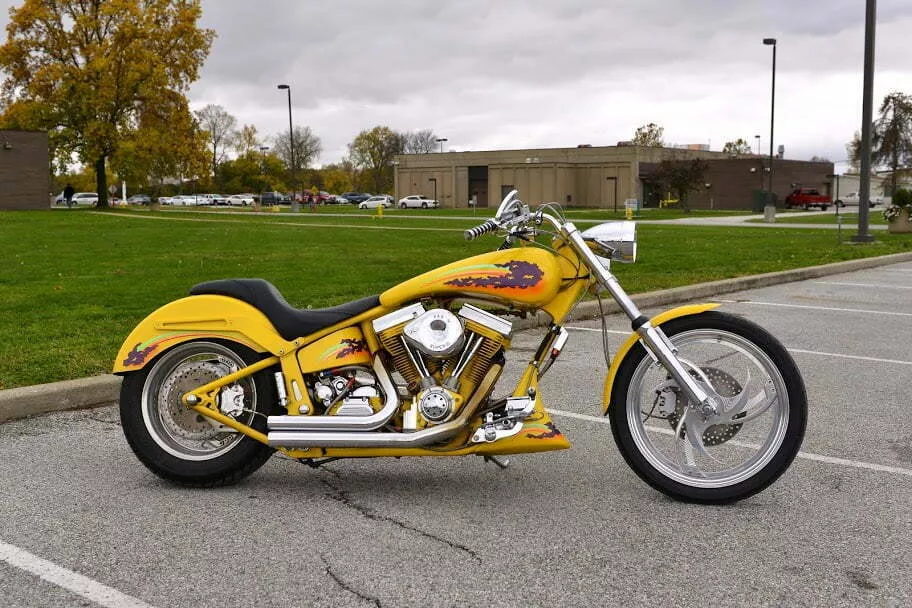 Dane Lawrence built this Softail bike in his home garage back in 1998. It was first blown apart and painted in my home garage and then sent back to Dane for assembly, as it was his personal bike. I sold my lowrider and bought this bike in 2000 because he wanted to build something bigger, better, and faster. He never got the chance though, as he was killed in an industrial accident soon after. We worked for many years on bikes after our regular day jobs were done. He didn't care what the bikes looked like as long as they were fast. I didn't care how fast they were, as long as they looked good. We had a great relationship.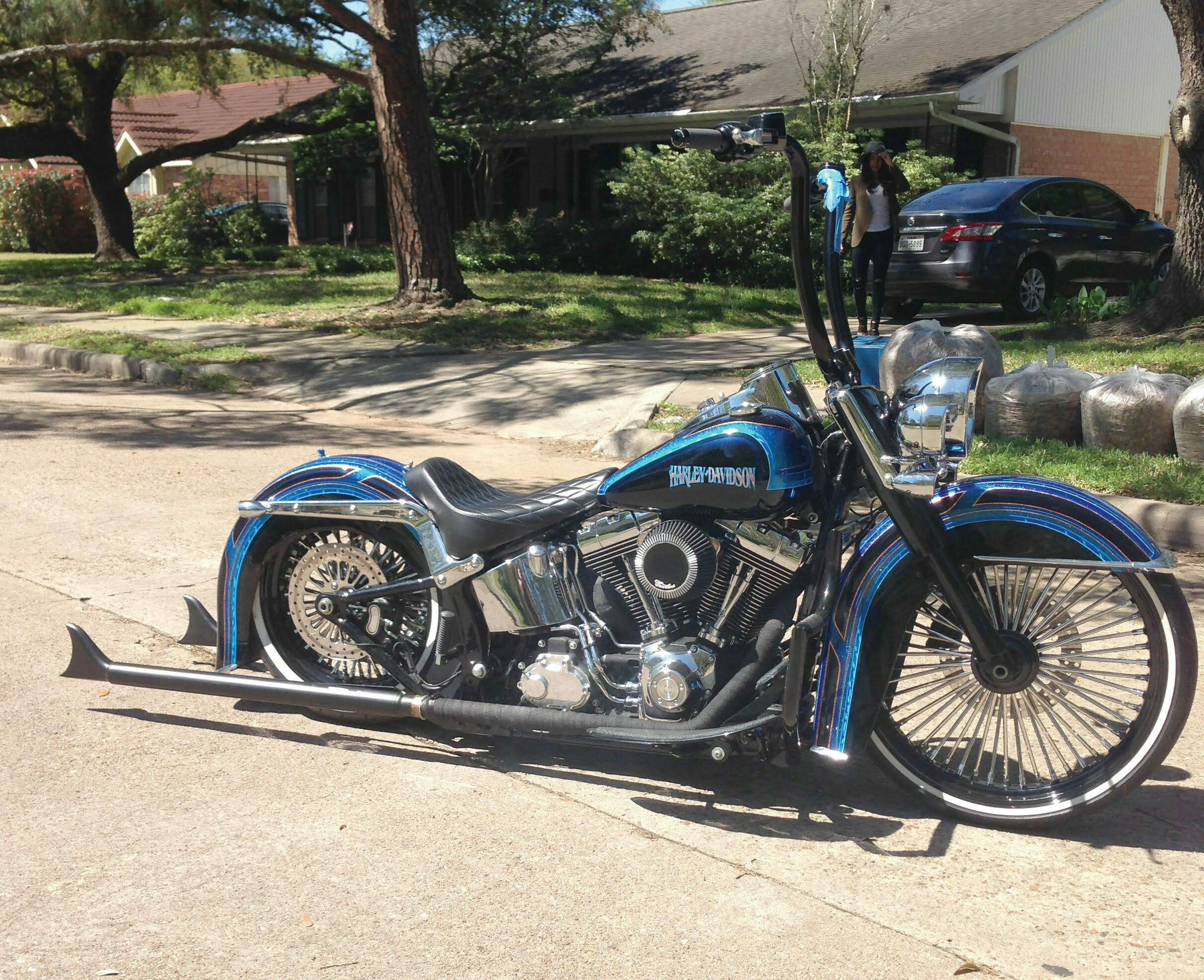 Here are the specs on my 2011 Softail Deluxe that include stretched fenders that were made by me. The apehangers are all internally wired. For wheels I'm running a 23/18-inch wheel combo with rear air ride. Finally, the paint was done in California, but I live in Texas. It's a clean Vicla with custom touches.