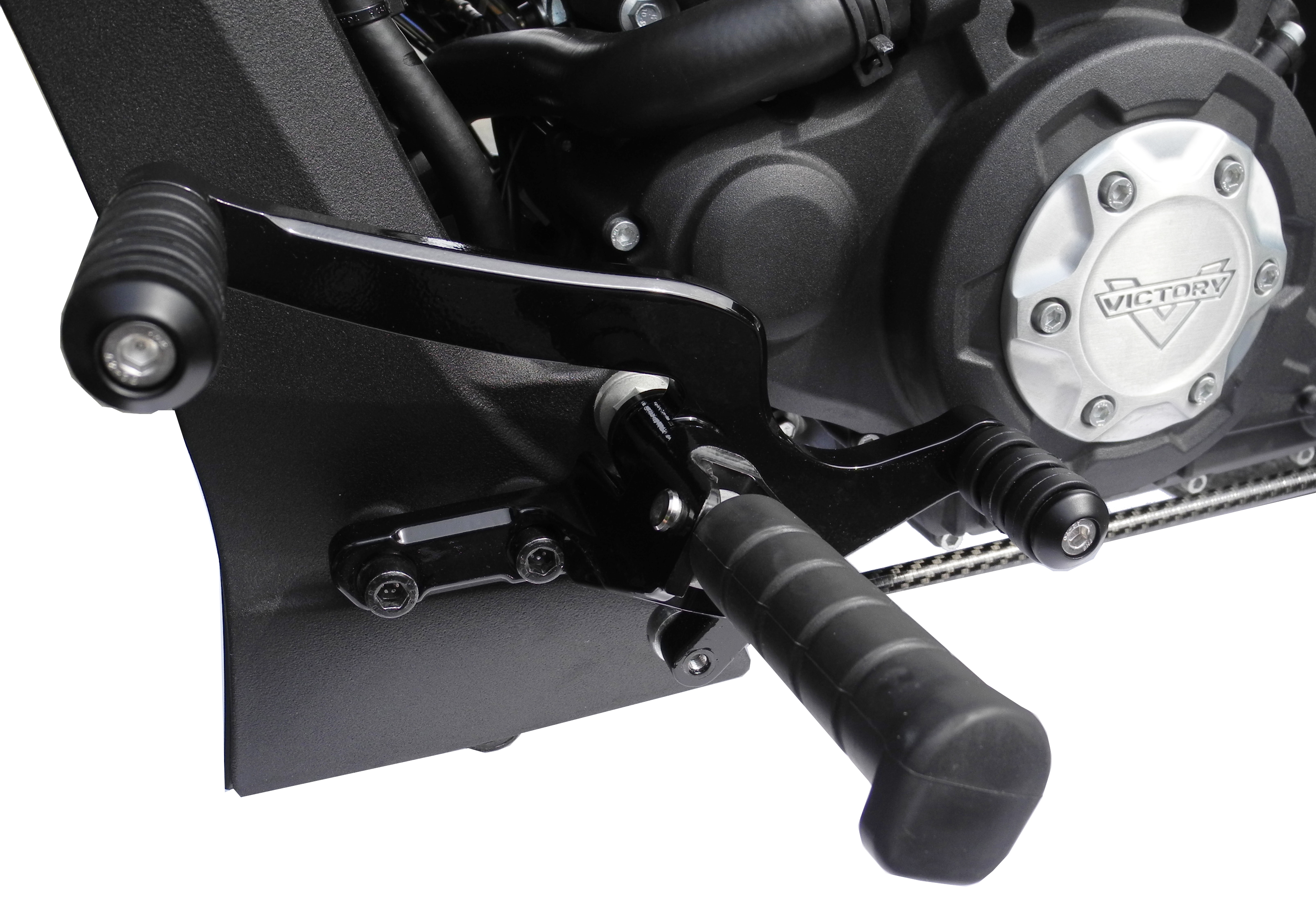 Aeromach USA, LLC, a motorcycle parts manufacturer located in Charlotte, N.C., is now shipping its heel shifter for 2017 Victory Octane motorcycles. "We took delivery of our Octane a few weeks ago and have been working to develop some new accessories for it," says Paul Aiken, Owner of Aeromach.
The heel shift lever is machined from T6-6061 aircraft quality billet aluminum and finished in gloss black powder coating. The lever replaces the factory toe-only shift lever. Included with the heel shift are comfort shift pegs and a matching comfort peg for the brake lever.
It can be ordered at many dealers, online at www.aeromachmfg.com, or by calling 800-990-9392.
About Aeromach
Aeromach USA LLC is based in Charlotte, North Carolina and is a manufacturer of billet aluminum motorcycle accessories including mirrors, handlebar risers, grips and other accessories. Aeromach is also the North American representative for Highway Hawk motorcycle accessories from Motolux, BV based in Barneveld, The Netherlands.