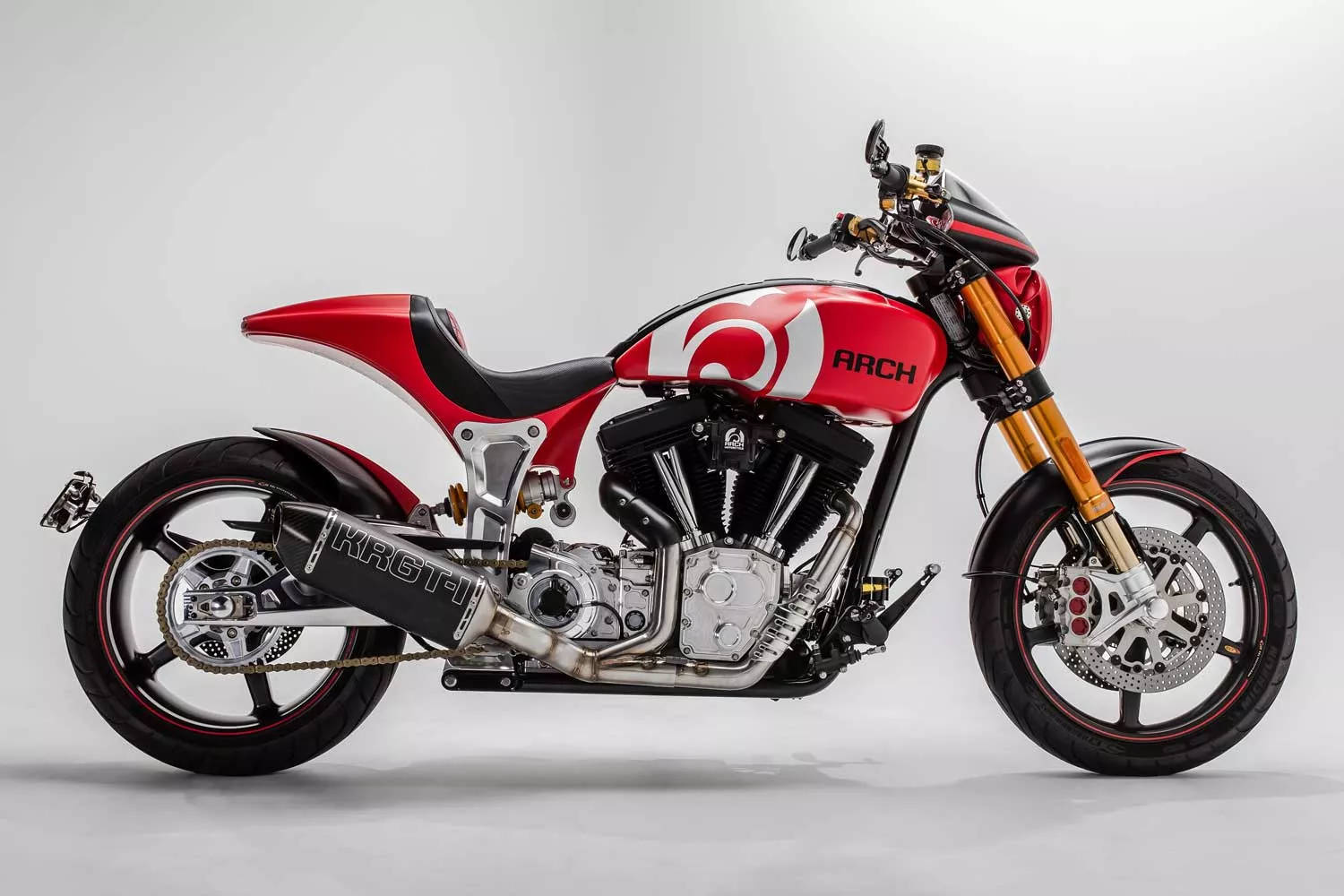 Last week we got note that Arch Motorcycle had gained Euro 4 certification for its KRGT-1 cruiser. Why, you might ask, is this a big deal? After all, Euro 5 is already in effect for new models introduced as of January 2020. But the KRGT-1, released last year, counts as a returning model so the company aimed to get that massive 124ci S&S/Arch V-twin engine in compliance with the older, less stringent regulations. The upside is that the KRGT-1 is available for sale right now in European markets; in fact, a Euro-spec KRGT-1 will be on display at the Swiss-Moto exhibition in Zurich this week.
Related: Arch Motorcycle's 2020 KRGT-1 Is Here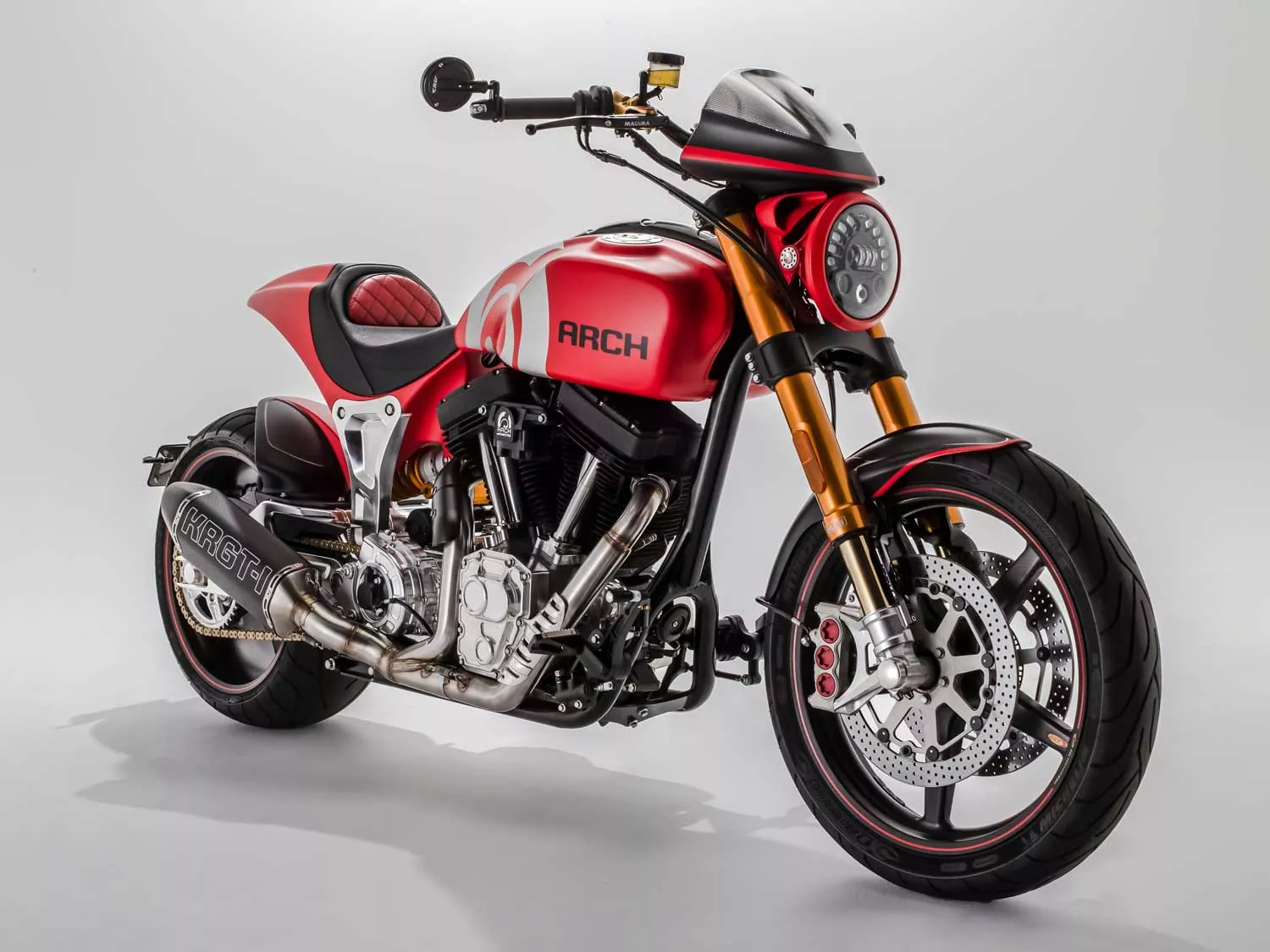 Meeting Euro 4 compliance for the big performance cruiser has been a major goal for Arch, since co-founders Gard Hollinger and Keanu Reeves were pretty clear they wanted to keep the bike's core design concepts of simplicity and elegance—things that often suffer first when new regulations are imposed. You might also ask why gaining certification in Europe is so important anyway? It's because there's a huge market for motorcycles on the Continent, and if you can't offer bikes in Europe, you're missing out on a lot of worldwide sales. Although Europeans aren't literally writing US emission rules (for instance, the Yamaha VMAX is still available in America, but not Europe), their standards do have a ripple effect around the globe regardless.
"The focus to achieve Euro 4 certification and make Arch motorcycles available to more riders around the world, has taken a significant investment of time, energy, and innovation," Hollinger said. "We didn't want to just make the existing bike meet the regulations, we wanted to use the opportunity to make meaningful design updates throughout the machine. The benefit of partnerships with Bosch, Michelin, TE Connectivity, K&N Engineering, and S&S Cycle were tremendously helpful throughout the entire process."
Related: A Ride On Arch Motorcycle's New 2020 KRGT-1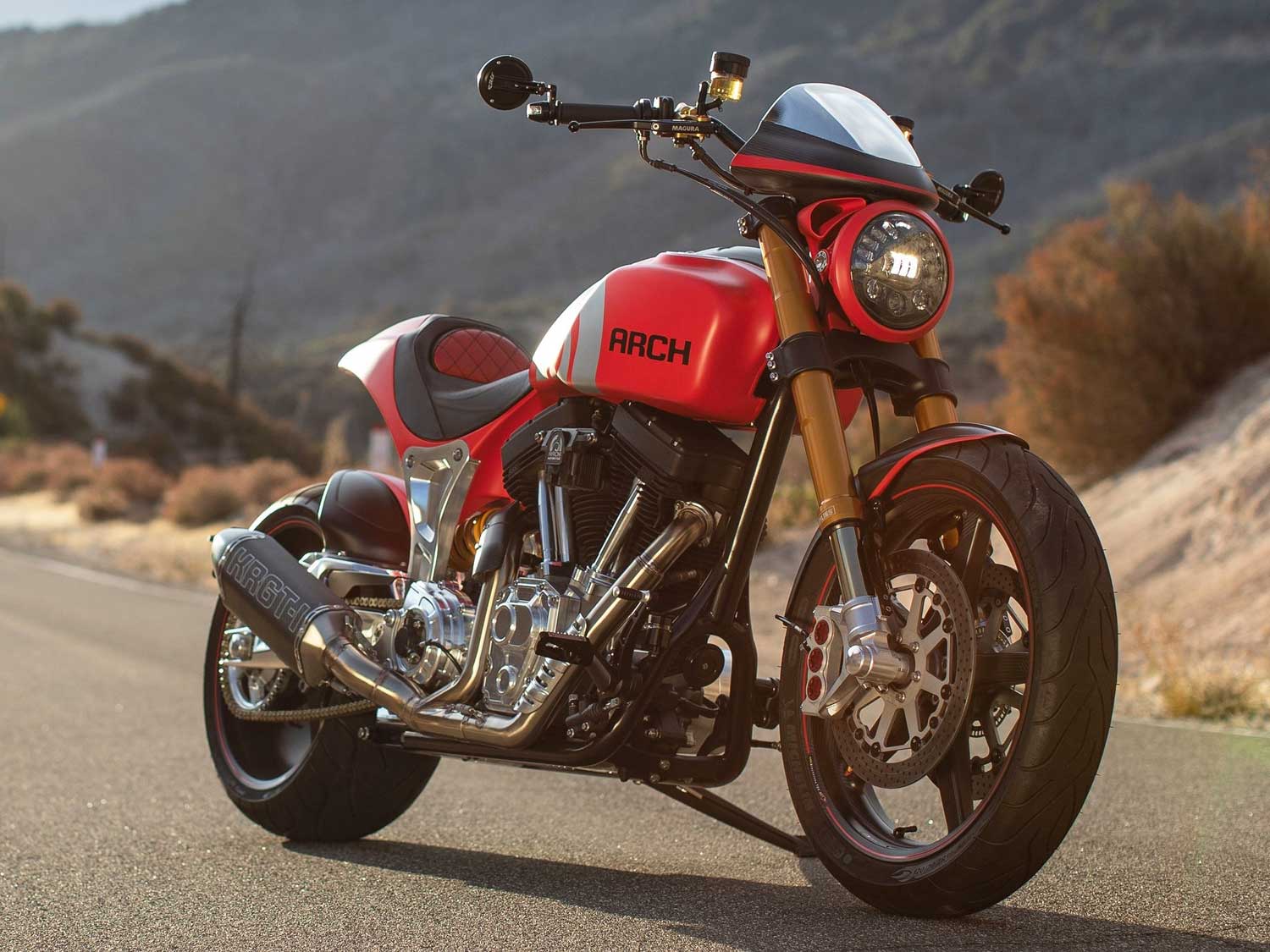 By the numbers, Euro 4 is far more stringent than the Euro 2 regulations before it, dictating about 50 percent less CO emission and far less other chemical compounds. Euro 5 is even more harsh, and will cut Euro 4 limits in half again, plus it'll apply to the lifetime of the vehicle, yet another major obstacle to overcome. But it sounds like Reeves has acknowledged that; "We took Euro 4 compliance as an opportunity to look at every element of the motorcycle," he said. "We didn't just look at the parts we needed for certification; we took on every element that we had been considering to redefine the motorcycle moving forward. These design changes along with the requirements for the legislation, have resulted in an even more refined Arch KRGT-1."
The huge 124ci S&S V-twin takes center stage on the KRGT-1, but the bike's also carved out a good rep for its handling and performance characteristics. The latest model received more than 20 major changes from the last iteration, with 150 newly designed and manufactured components making an appearance as well. That includes redesigned bodywork, upgraded suspension, ergonomic enhancements, updated braking parts, and features like standard ABS. It'll probably do quite well in Europe.
Distribution of the KRGT-1 within Euro 4 territories will be split between the parent company and two nominated distributors. For Germany, Switzerland, Liechtenstein, and Austria, distribution will be handled by Speedbox GmbH (speed-box.ch/arch-2442.html), while in the United Kingdom, it's managed by Future Moto (futuremoto.co.uk).