You know your Harley-Davidson Road Glide has a colorful history when it's covered in the remains of its enemies (the same also holds true for people you meet in a holding tank, just FYI). Brad Konar is the owner/founder of Barnyard Baggers Lowell, Indiana, and when he came across this motorcycle online, it was practically bathed in "colorful history."
The poor thing was a wreck. No only had it suffered front end and side damage, its finish consisted of paint, blood, fur, and antler all over the thing. It had a bad encounter with a deer, but luckily the frame wasn't tweaked.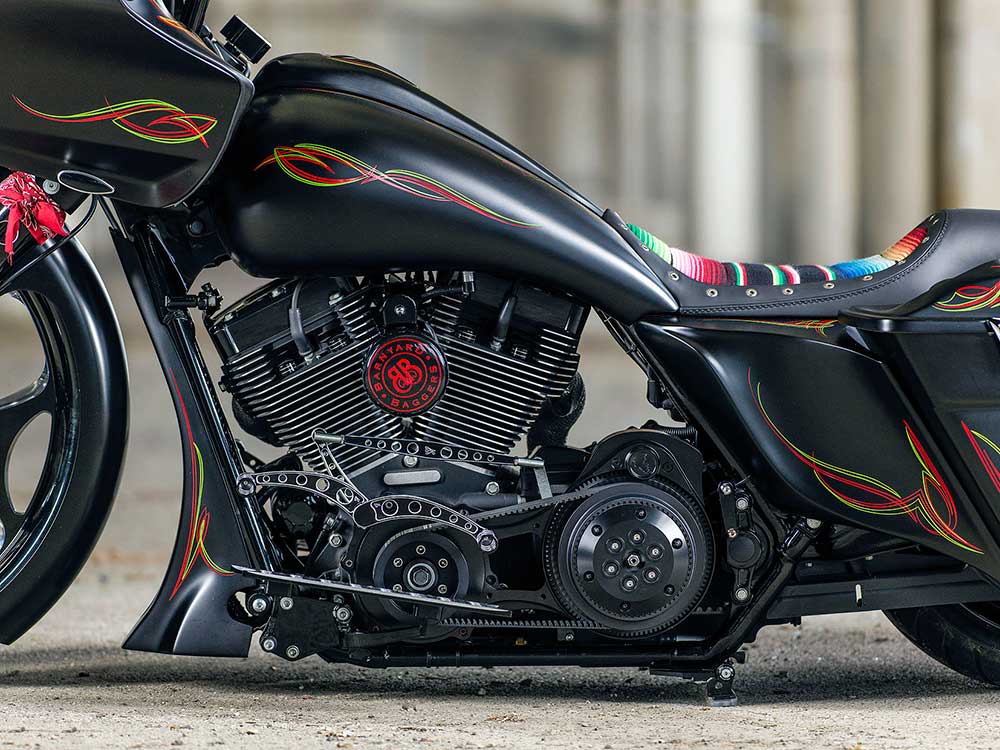 A few years ago, Brad decided to take his hobby and passion for motorcycles and turned it into a business and full-time career. This bike, Bad Juju, has been around for a while now, but not in the exact form it's in here. It has had multiple transformations which got it to where it is today.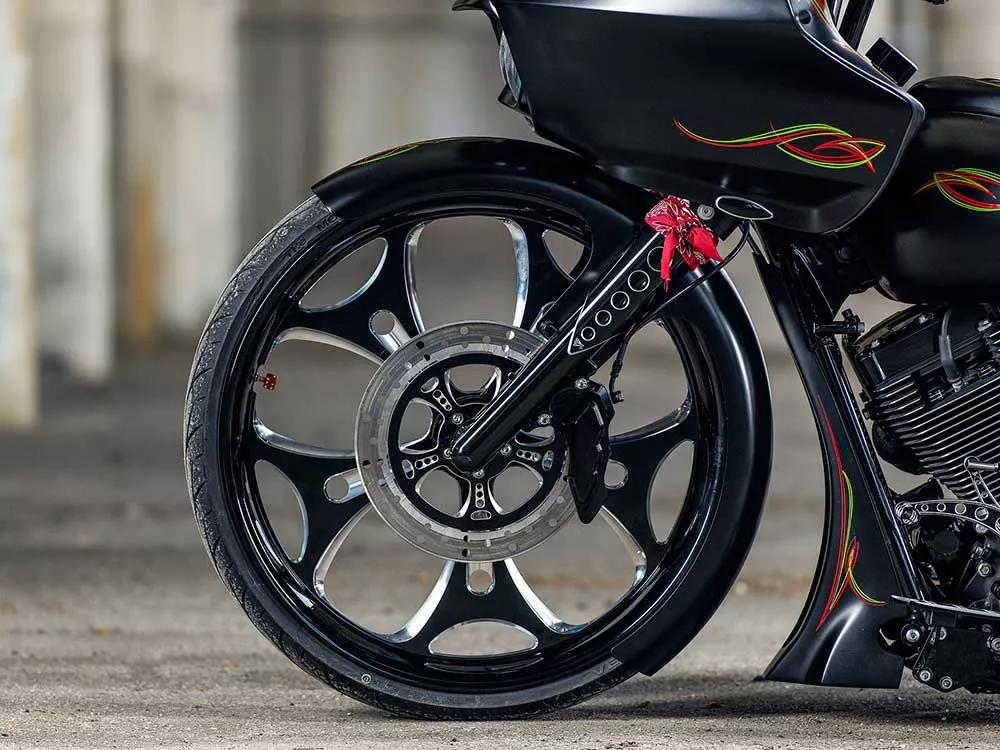 Bad JuJu is a good moniker not just because of the whole encounter with a deer thing. It's had some other nastiness around it. The original painter on this project had an accident and cut off his thumb in the process and unfortunately passed on one week later. On Brad's way to the World of Wheels in Chicago one year, the bike was found on its side in the trailer during a routine traffic stop. Fortunately, there was no harm to the motorcycle and the shop ended up bringing some awards home as well. After an "exorcism" (i.e., more tweaking to the bike), it doesn't seem to be doing too bad these days though.