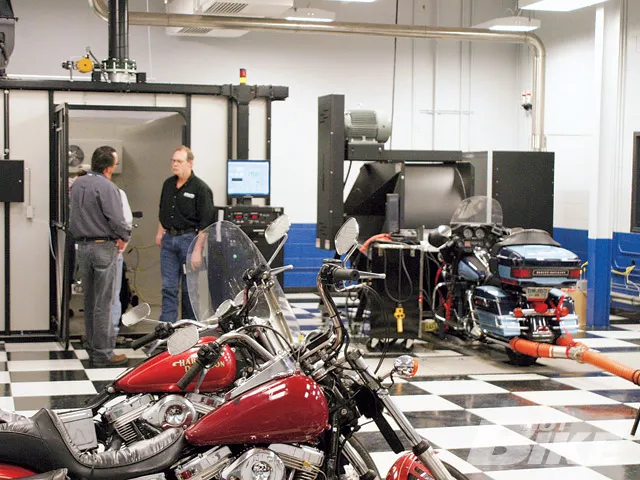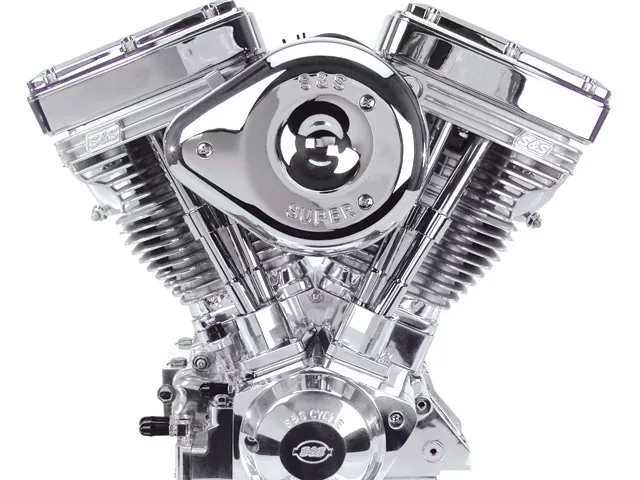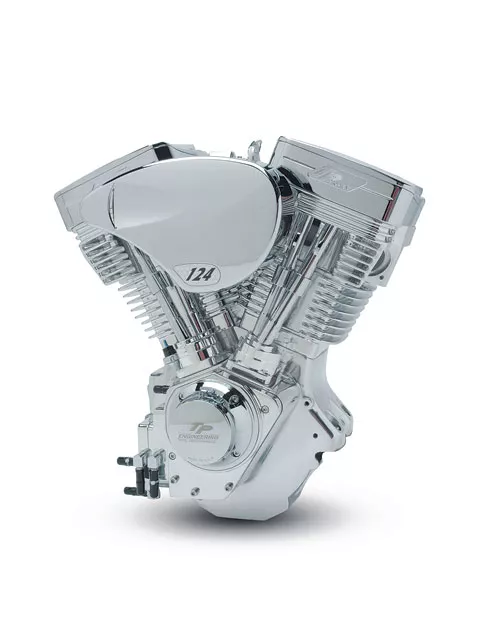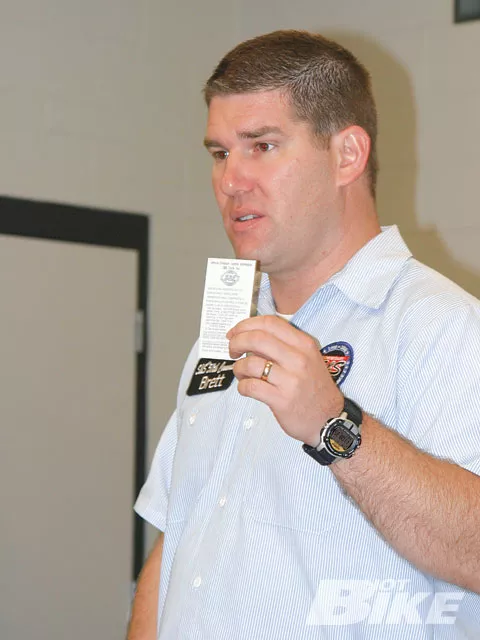 Over the past few years, there has been a lot of talk about what can and can't be done when it comes to building ground-up motorcycles. Some of it is true, some false, and some of it lies somewhere in between. Confused? Yeah, I was, too, until I was invited along with some of the other magazine editors to attend an EPA summit at the S&S; Cycle facility with cohost TP Engineering. To help clear things up, S&S; and TP invited Tom Austin of Sierra Research, a consultant to the Motorcycle Industry Council (MIC), to educate us on some of the key aspects of the Environmental Protection Agency (EPA) and California Air Resources Board (ARB) policies on building custom motorcycles. To try and break this down as quickly and easily as possible, let's start out by identifying some key terms and how they relate to our industry:
EPA
Established in 1970, this federal agency develops and enforces regulations that implement environmental laws enacted by Congress. Their mission is to protect human health and the environment.
ARB
Established in 1967 by California's legislature to address the state's unique problem with air pollution, the ARB sets and enforces emissions standards for motor vehicles, fuels, and consumer products, and sets and monitors air quality standards. For the most part they have set regulations regarding emissions/air quality at stricter levels than at the federal level. In some instances, EPA emissions regulations have followed the ARB's lead, (e.g. in 2008, the ARB required catalytic converters on 279cc-and-up motorcycles produced by large volume manufacturers). In 2010, the EPA will require the same policy for manufacturers producing 3,000 or more vehicles per year for sale in the U.S. Currently, California is the only state to have an agency of this nature.
Small Volume Manufacturers (SVM)
Under EPA regs, SVMs are defined as producing less than 3,000 motorcycles per year for sale in the U.S. and with less than 500 employees. For California, the ARB defines an SVM as less than 300 motorcycles per year produced for sale in California.
When it comes to building a custom motorcycle, there are basically two paths one can take: the Exemptions for Motorcycles process and the Engine Certification Option. The EPA and ARB have regulations/restrictions for both paths.
EPA Exemptions for Motorcycles
(motorcycle does not meet EPAregulations)
. Display Exemption (must have a Manufacturer's License to qualify)
. Manufacturer can only build 24 motorcycles per year.
. Motorcycle is labeled as "limited use" and can only be ridden to and from events where it will be on "display."
. Must notify EPA if motorcycle is sold and provide assurance that motorcycle will continue to be used for display purposes.
Personal Use Exemption
(for individuals only, not manufacturers)
. Exemption can be used to build a custom or kit motorcycle.
. Allowed only one exempt motorcycle build per lifetime.
. Motorcycle cannot be sold for five years.
ARB Exemptions for Motorcycles
(available for individuals only, not manufacturers)
. One exempt motorcycle build per lifetime.
. Can be full custom or motorcycle kit.. Motorcycle cannot be made for resale, built for an owner, or delivered as a complete motorcycle.
As you can see, there are some very strict limitations when considering building an "exempt" bike. Obviously, the worst part about following the EPA/ARB exemptions route is the "once in a lifetime" clause as well as restricted use and resale issues. For the average guy or SVM who wants the ability to build, sell, and ride custom bikes at their own discretion or without any hassle, the EPA and ARB have implemented the Engine Certification Option.
Engine Certification Option
This option allows an SVM, custom builder, assembler, and individualto purchase and install an engine that has been EPA-certified. With this option, only the engine manufacturer deals with the EPA and obtains certification. To get an engine certified, the engine manufacturer must meet guidelines/restrictions for EPA and ARB testing procedures (the ARB has it own procedures). Once the engine has passed the EPA and ARB certification processes, the engine manufacturer can sell it as a certified engine. The engine manufacturer must then provide customers with detailed build specs so that once the motorcycle is complete it would meet the same EPA and/or ARB emissions standards the certified engine originally passed. The build specifications the engine manufacturers must provide include details such as maximum gear ratio N/V specification (engine rpm in top gear divided by vehicle speed), maximum vehicle weight, statement of prohibited modifications, description of required gas tank and fuel line materials, complete exhaust system (charcoal canister required in California), or exhaust backpressure specifications, and owner's manual explaining emissions warranty, maintenance requirements, and tampering prohibitions.
With the Certified Engine Option, the engine manufacturer also provides a sticker that is permanently affixed to the bike indicating it has been built to the certified EPA/ARB specifications.
The testing process to get an engine certified is expensive, time-consuming, and can be very difficult with lots of red tape to jump through. However, engine manufacturers such as S&S;, TP Engineering, and a few others have taken on the burden of getting their motors certified so that anyone from the garage builder to an SVM and anyone in between can build, sell, and ride custom motorcycles until their hearts are content-well, actually up to 299 bikes in California and up to 2,999 bikes in the other 49 states. HB
Sources
S&S; Cycle
www.sscycle.com
(608) 627-1497
TP Engineering
www.tpeng.com
(203) 744-4960
Tom Austin/Sierra Research
www.sierraresearch.com