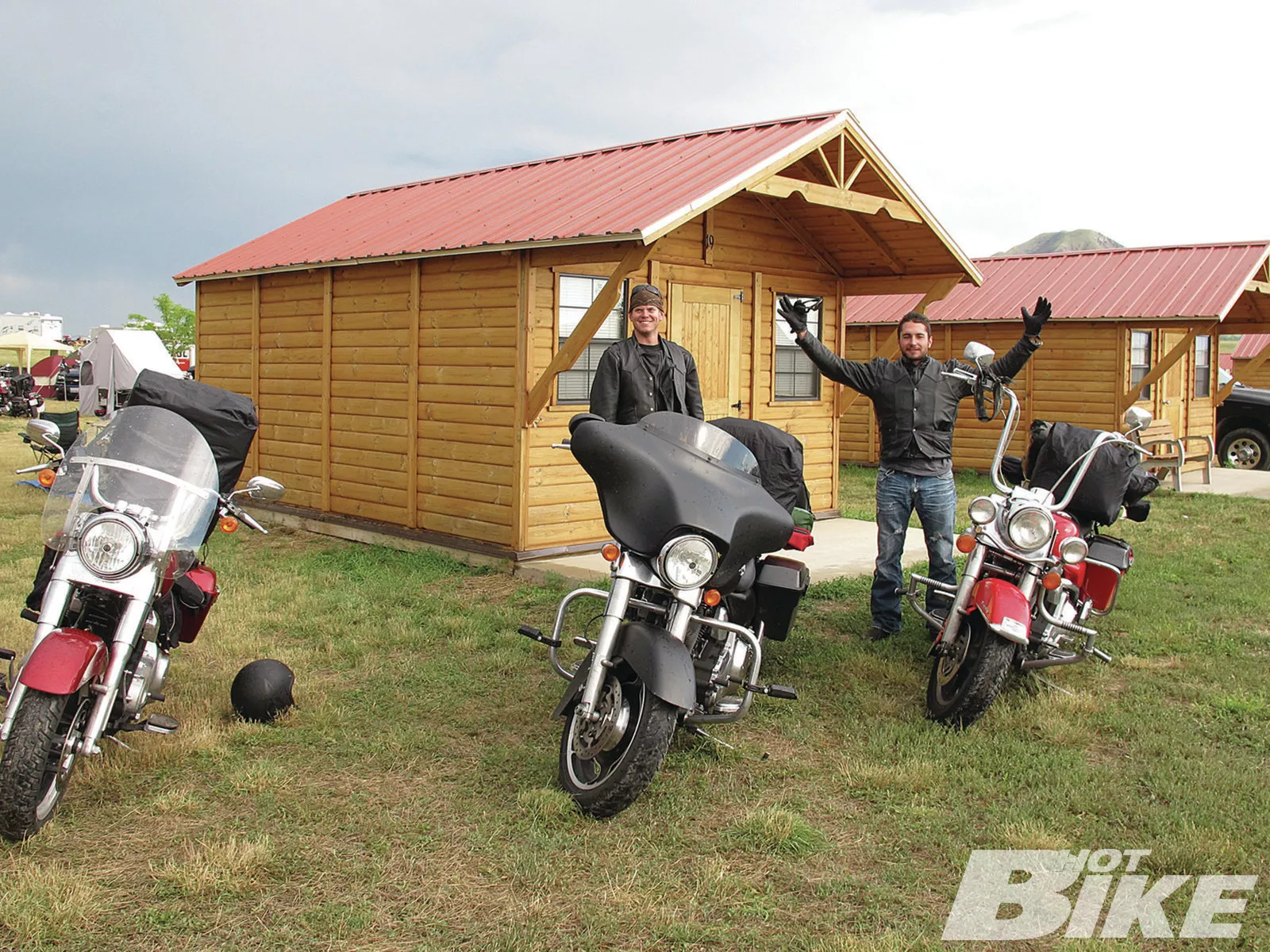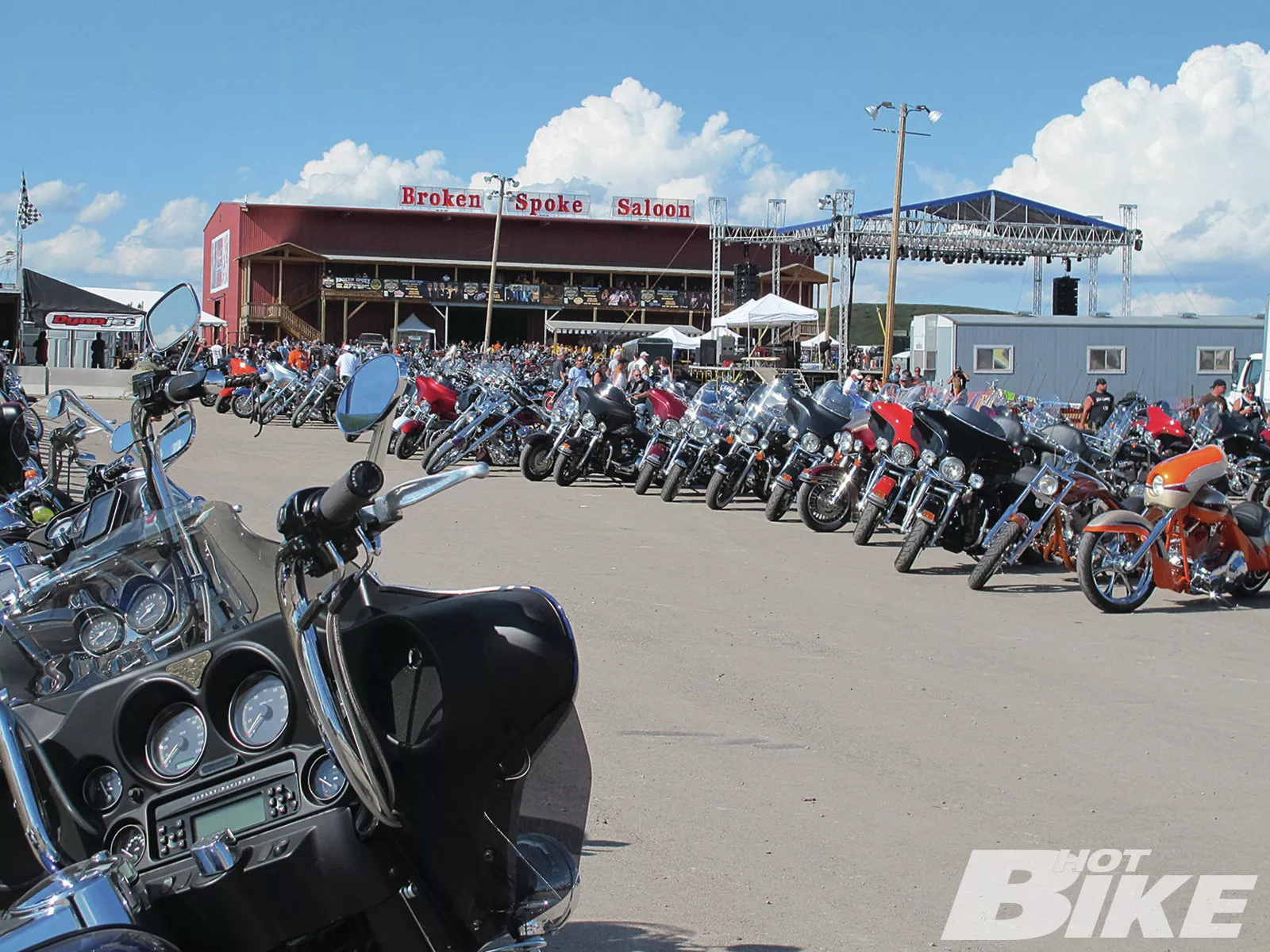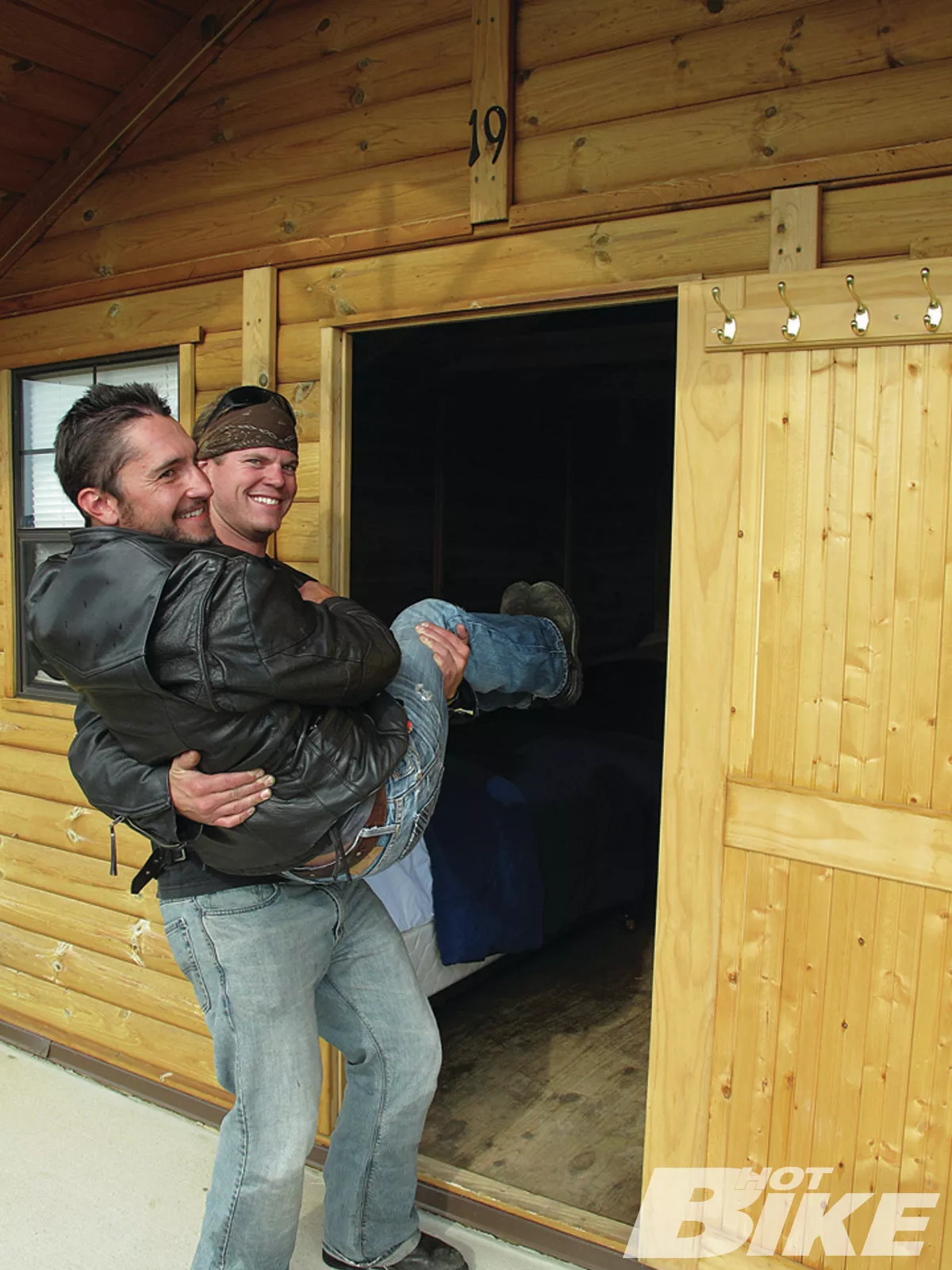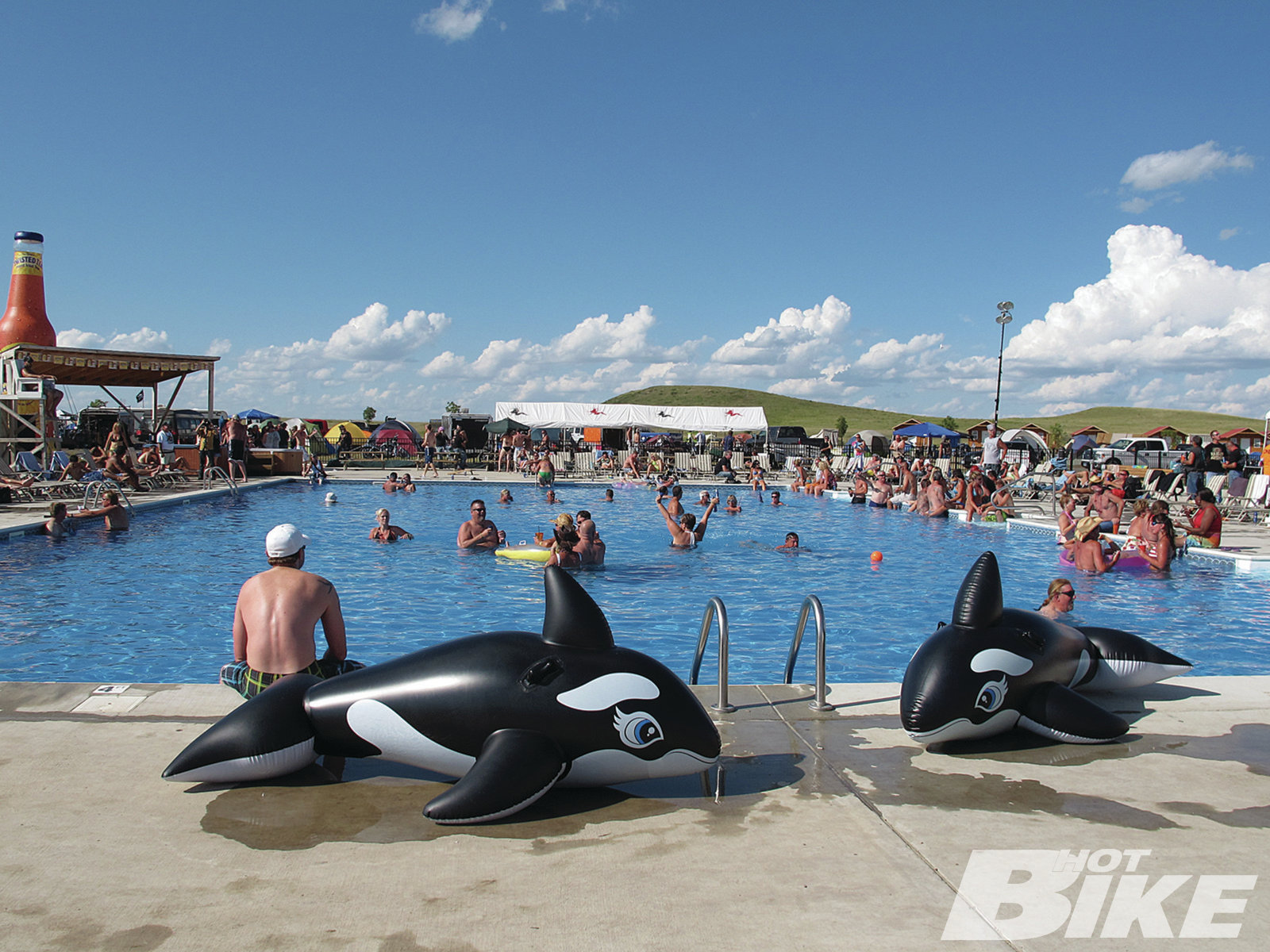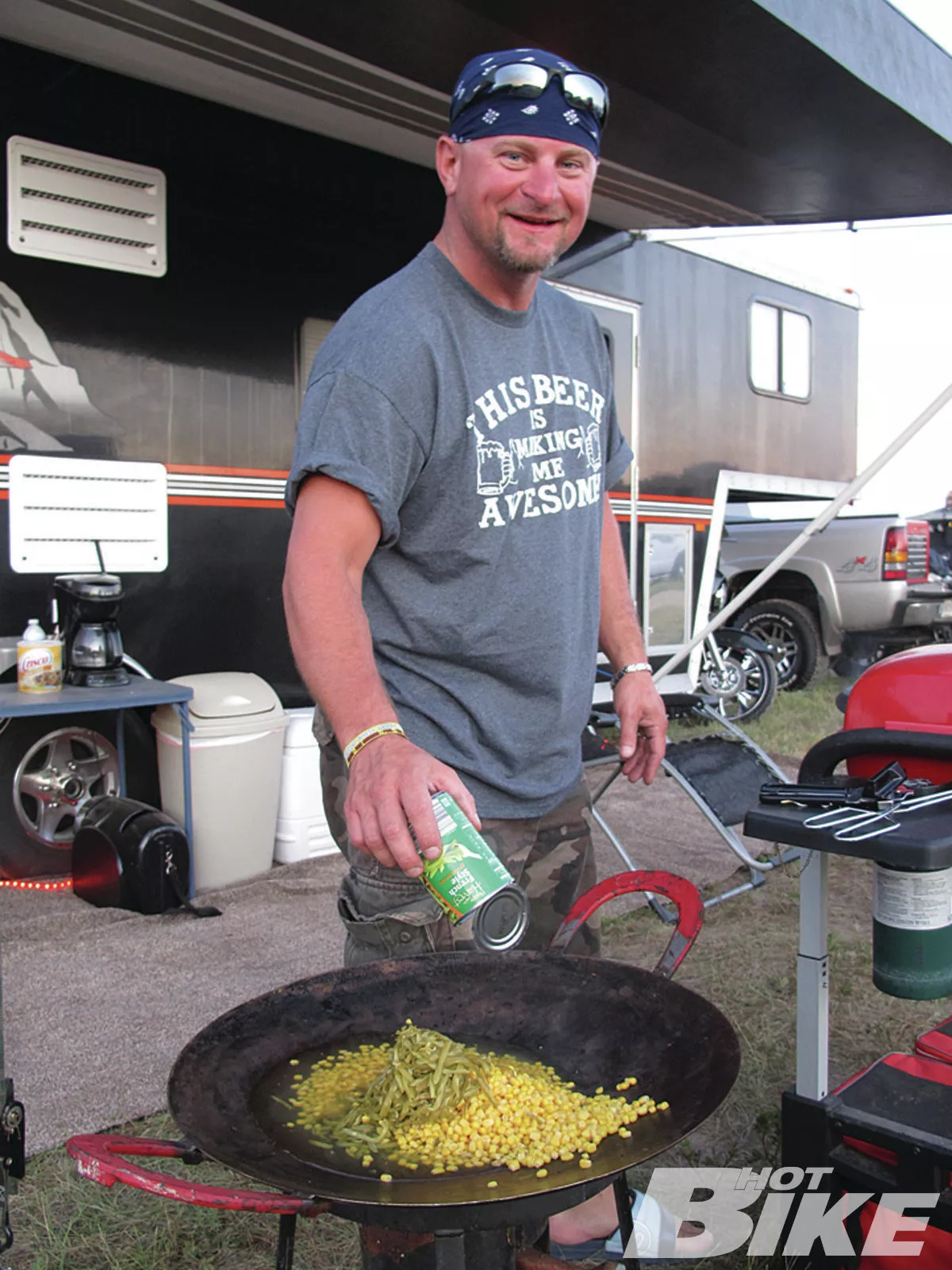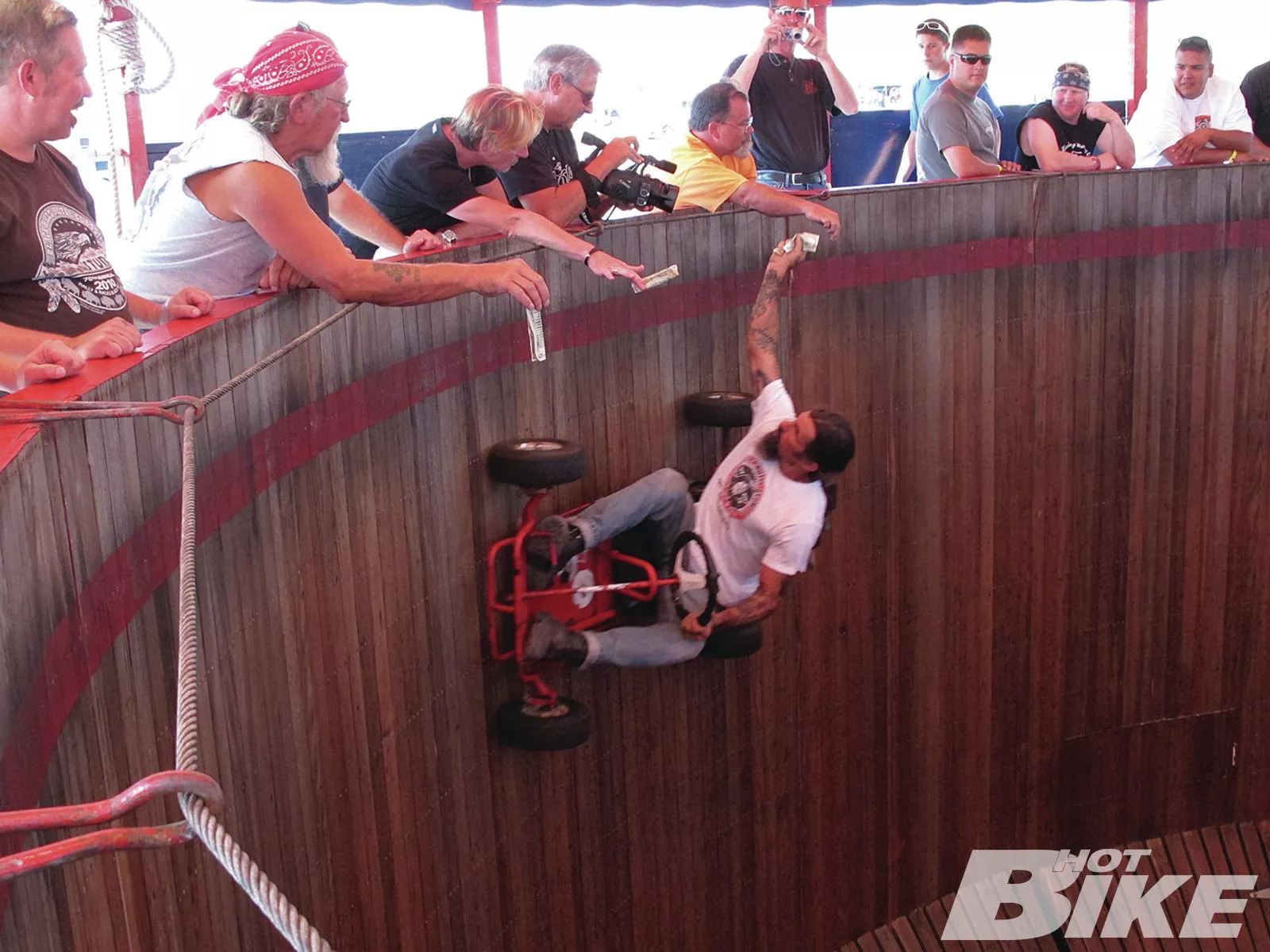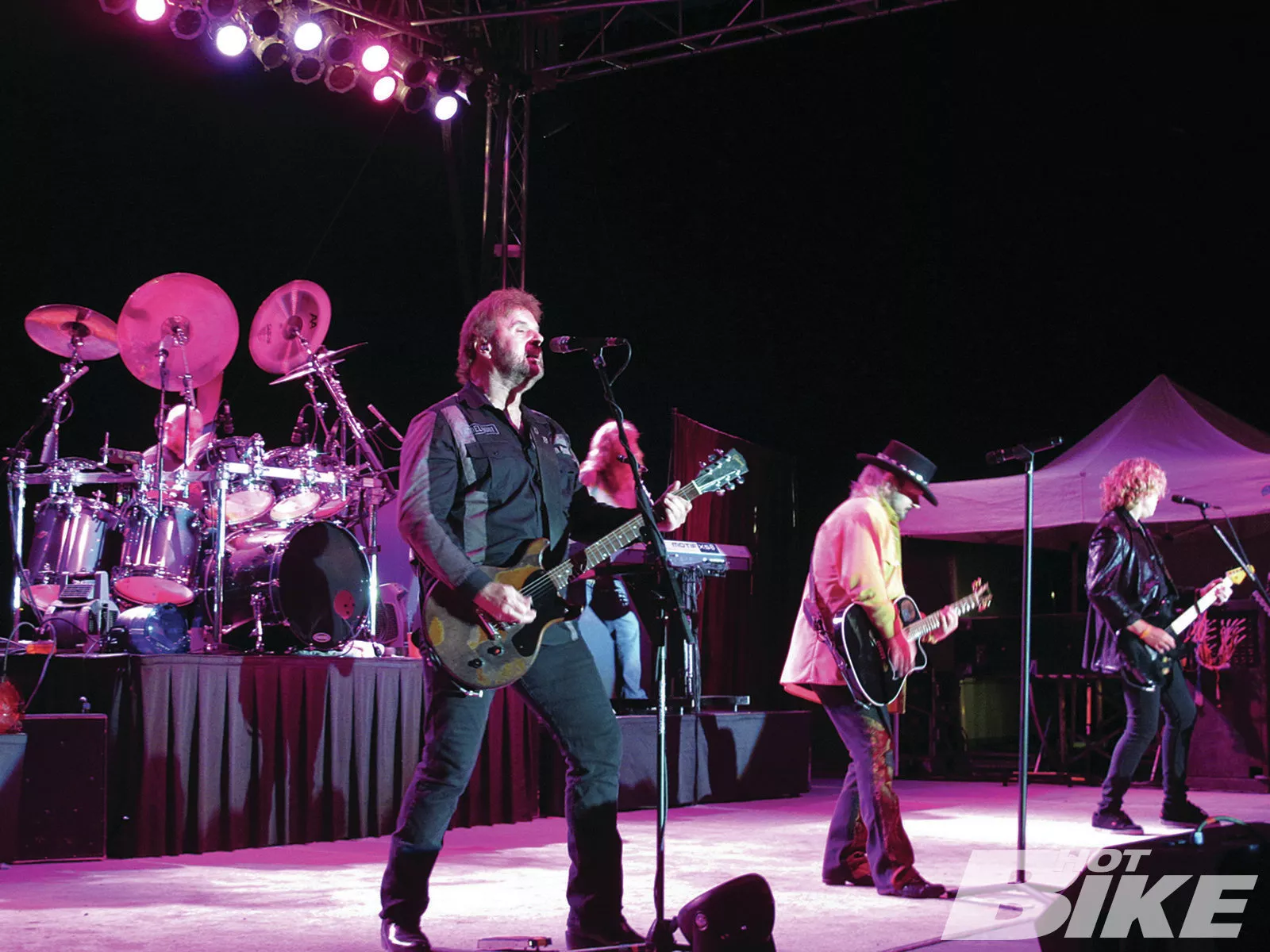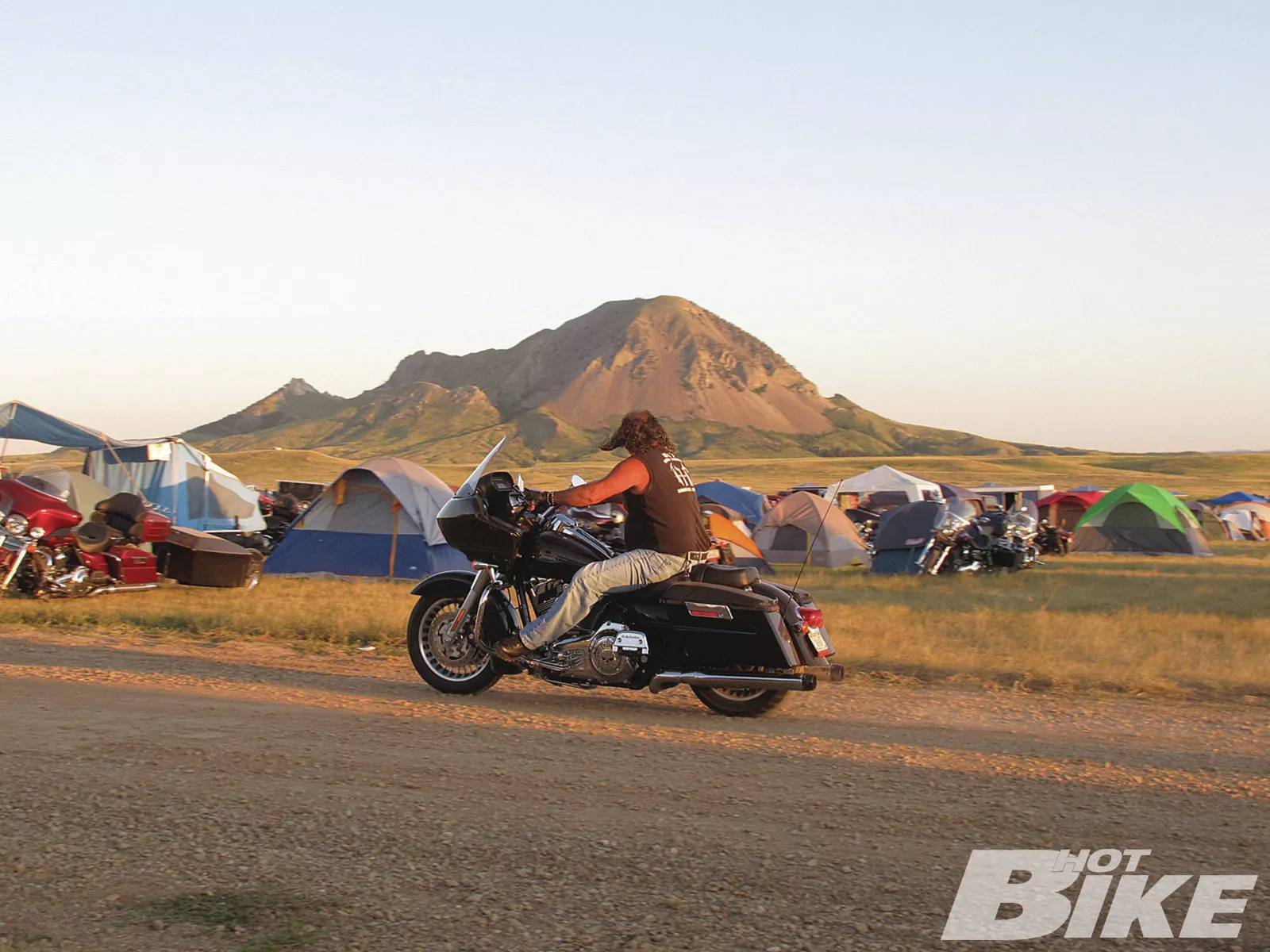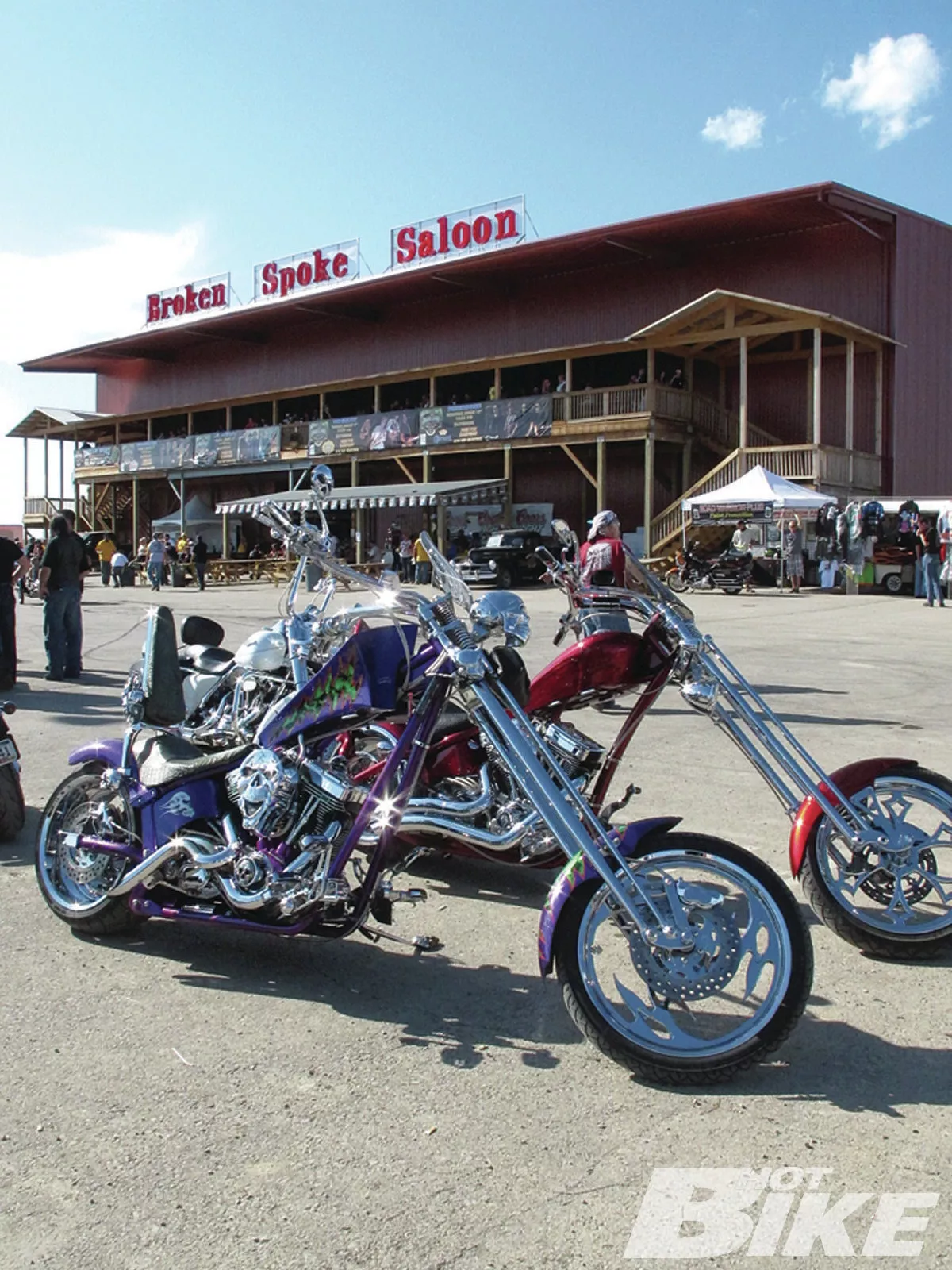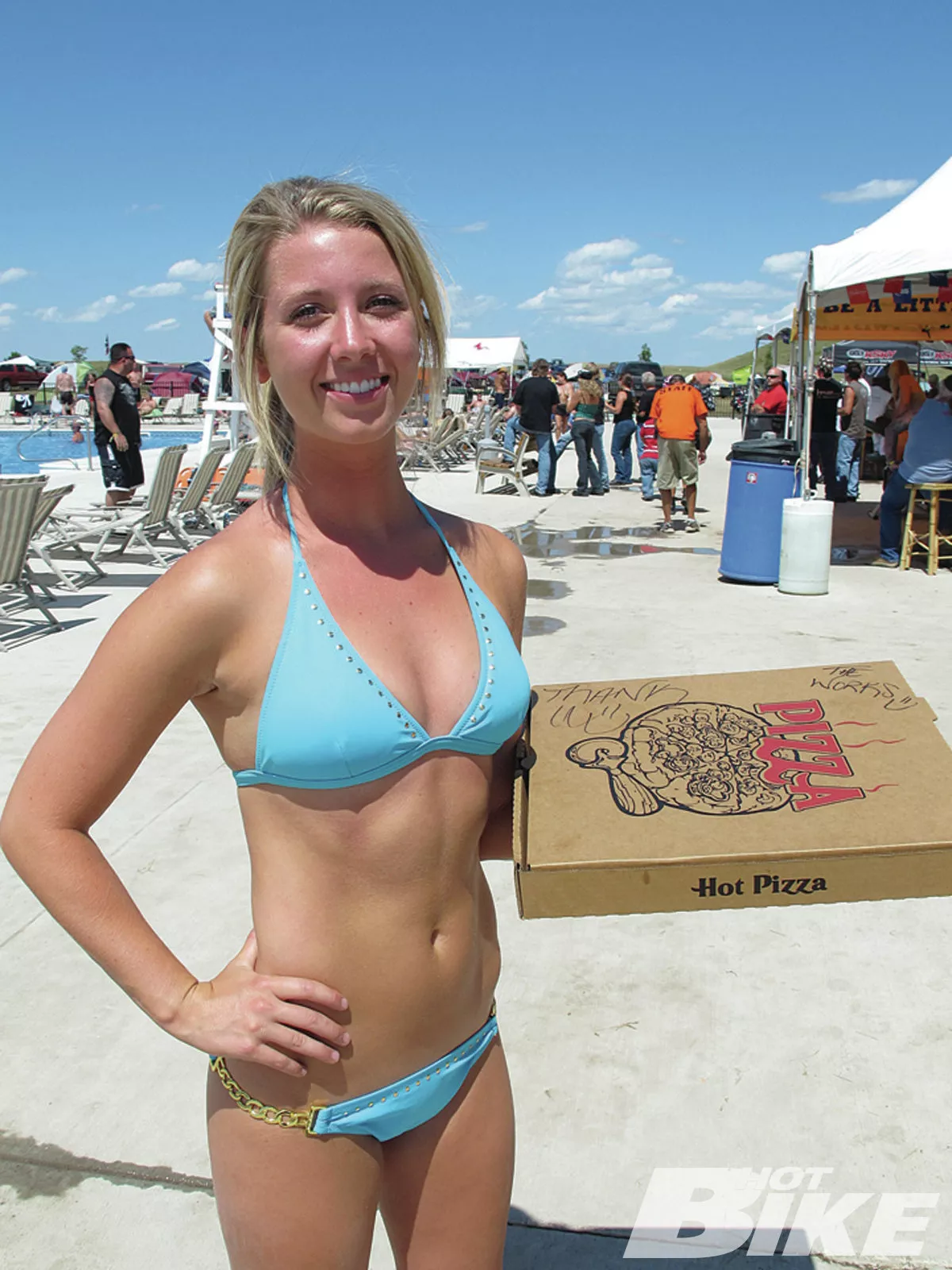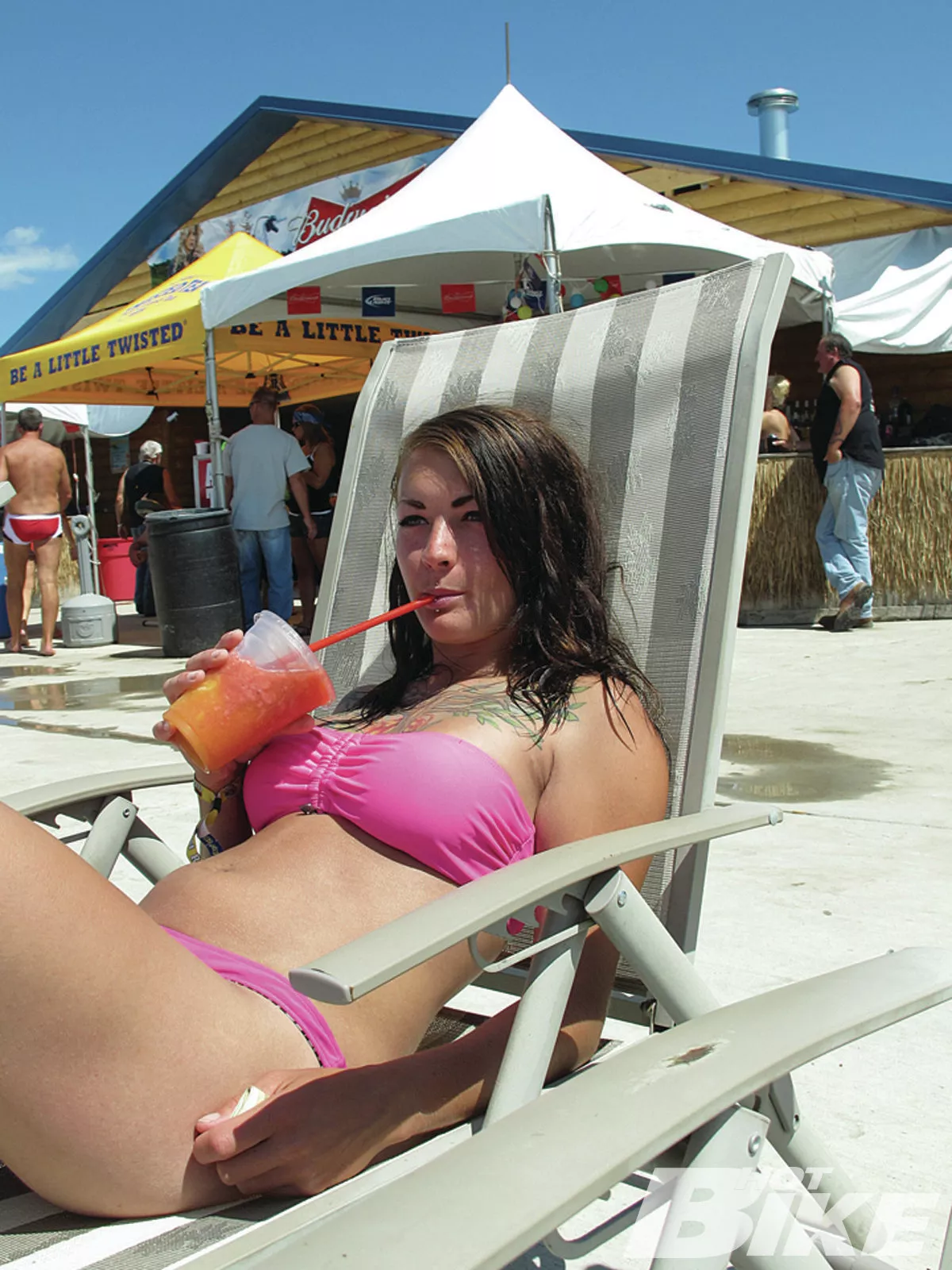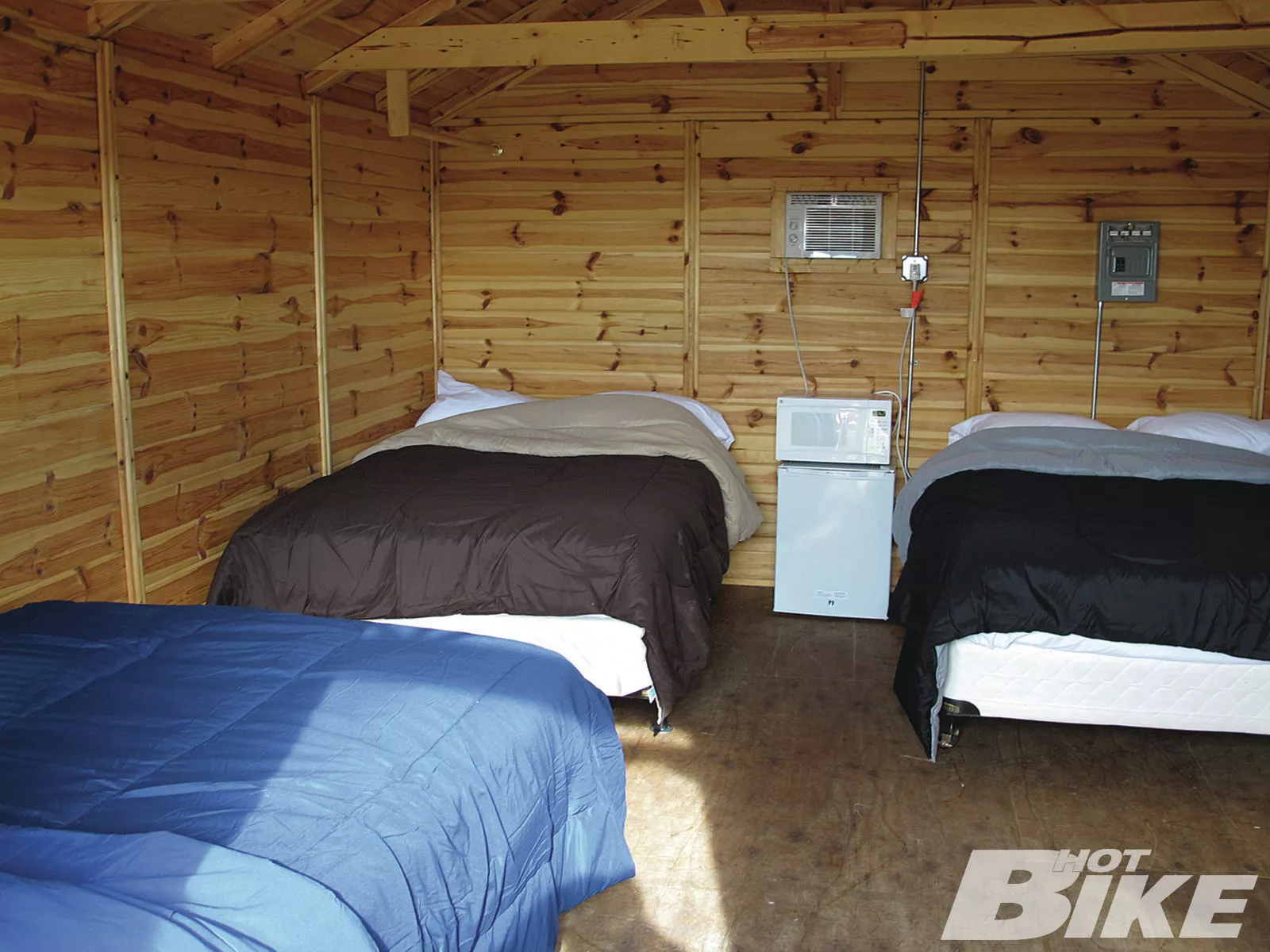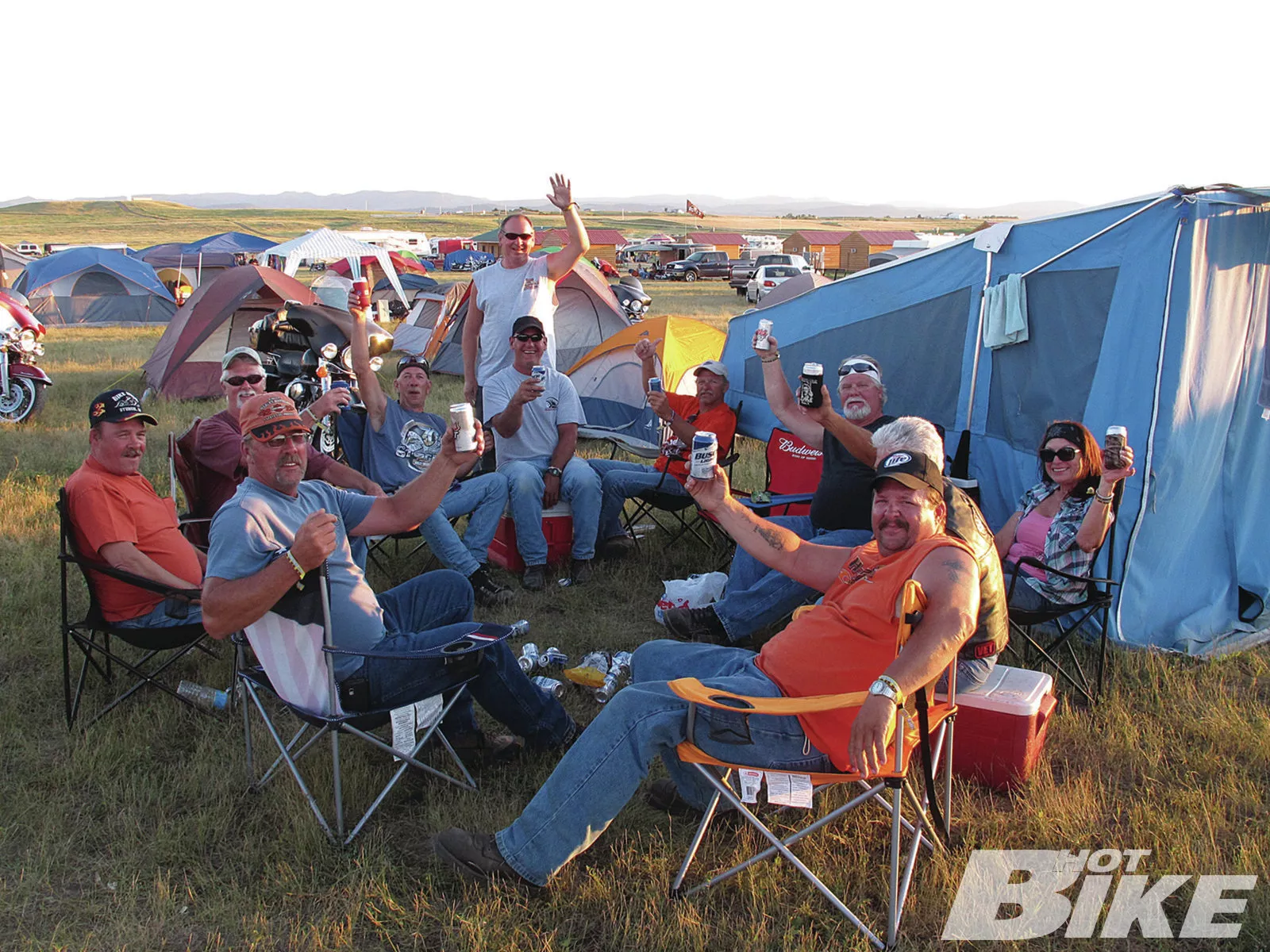 No matter if you're a long time veteran or a newbie still logging your first 500 miles, chances are right about this time (if not sooner) there's been some discussion amongst you and your buds about the Sturgis rally. Surrounded by amazing roads, jaw-dropping scenery, and historic sites, as well as being part of the largest two-wheeled party in the world, Sturgis is the opportunity to make dreams come true and lasting memories. As you begin to plan your trip, one of the most important details to nail down is where you're going to lay your weary head at the end of each night.
Having done it all from spending thousands of dollars on a house rental, dropping a 20 to spread a sleeping bag out on my own plot of land in some local's front yard, to bartering a case of beer for a couch for the night, one thing that eluded my Sturgis accommodations over the years was staying in a cabin. I had a couple friends that wanted to hit up the 2011 rally, but they were all on tight budgets. They too had gone the low-buck route in the past and just pitched their tents at the cheapest spot they could find. While tent camping is always a super-cheap and easy way to do Sturgis, we figured renting a cabin could be another way to enjoy the rally without dropping a ton of dough. After some research we decided to book a cabin at the Broken Spoke County Line (BSCL). We had all spent time at the BSCL over the years, and with a good crowd always streaming in and out of the venue, continuous live music, 14-day cabin rental with a flat rate of $1,750 (less than $500 per guy), and by far the best pool in the Sturgis area, booking a spot at the BSCL was an easy decision. Actually, no matter if you are tent camping, RV camping, or renting a cabin for one day, three days, or two weeks, BSCL's rates are all based on a 14-day flat rate. Right off the bat, booking by May 1 saved us some cash. After May 1, the rates go up but are still reasonable. The only problem with booking that early is the anticipation, but soon enough it was rally time.
After four days on the road, mixing it up between roadside camping and the dingiest of "hotel" rooms, pulling into the massive BSCL compound on Sunday afternoon, the sights and sounds of bikes, music, laughter, and cold beer quickly revived our tired souls and aching bones. One thing I really wasn't looking forward to upon arrival was checking in. Being that it was the beginning of the rally, I expected the check-in area to be total chaos with a huge line of people looking to check-in as well. While there was a line, it moved quickly and the reservations desk had a good handle on things and a smooth system to get people checked in and set up with wristbands quickly—an obvious sign that they had done this several thousand times before.
From the reservations desk it was a short walk to the front of the building and into the store to pick up supplies for the next few days. The onsite store was outfitted with just about all the necessities one could need to stay clean and presentable (depending upon your hygiene habits) as well as being loaded with all the stuff you might not "need" but "want," like beer and salty snacks. From the store was a short ride through the camp area, which was a mix of cabins, tents, and RVs. Riding the compacted dirt roads to our cabin was like rolling through a typical suburban neighborhood with the residences evenly spaced apart and each one looking just like the next (except for those who took it upon themselves to spruce up their temporary homes with some decorations).
Pulling up to our cabin we were immediately greeted by what we thought was the welcoming committee, but it turned out they were a couple of the beautiful girls working a calendar booth on premise and happened to be our friendly neighbors staying a few cabins down. After our neighbors left, we threw open the door to our digs and gazed upon its opulence. Four walls, a roof, three double beds, fridge, microwave, air conditioning, and real wood flooring. That's right, wood floors! People pay thousands of dollars to have that laminate, fake wood crap laid throughout their houses, and we had 192 square-feet of real wood to trample upon…Ok, so maybe our pad wasn't some luxurious multi-story lodge worthy of a spotlight on This Old House, but it's exactly what we expected, a comfortable, dry, clean (at least it was before we walked in), and safe place to sleep and store our gear.
All of our beds were ready to crawl into, outfitted with clean sheets, pillows, and comforters. After dropping my luggage and sprawling out on my bed, I was pleased to find they hadn't used the leftover wood flooring as a mattress. Comprised of an actual bed frame, box spring, and mattress, the beds were equal to anything you'd find in a typical hotel room, comfortable enough for the average person—but leaps and bounds better than a foam mat and sleeping bag. To help beat the heat, someone cranked the AC to highest/coldest setting which is exactly where it stayed the rest of the week, keeping our space comfortably cool without an issue. The only thing missing from our cabin was a restroom, but our spot was directly across from one of several bathroom/shower houses spread throughout the camping area.
After getting settled in, we walked back outside to admire our surroundings. With beautiful Bear Butte State Park as our backdrop and rolling grasslands all around, we were guaranteed amazing views all hours of the day. We quickly met our neighbor, Bob from Oregon, who had pitched his tent directly behind our cabin to help get some protection from the sun and wind. Actually walking around the campground we met people from all over the country either RV-ing it, tent camping, or staying in cabins. Some were first-time BSCL campers like us, but many people we met were return residents. One thing they all had in common was that they all welcomed us in like old friends. From Kambria and Mike from San Diego, who brought us into their camp for food and drinks to help celebrate their honeymoon, to Evo from our neck of the woods, Big Bear, California, and his crew of military vets, everyone was there just to have a good time, meet new people, and make great memories.
Having done my fair share of camping, I've come to realize that not all bathroom facilities are equal. Some are well maintained while others look and smell like, well, crap. Thankfully the BSCL facilities were of the former with an attendant on site regularly ensuring that everything was clean and well stocked. Traveling around the camping area I came across several bath/wash houses all of which appeared to be as well-taken care of as ours. While each facility has about 10 bathrooms and 10 separate showers, if taking care of the three S's is part of your morning routine, it's best to get up early and beat the rush or wait 'til after 10 when the lines die down.
About 200 yards from our cabin, nestled amongst the vast greenery of grassland, was a refreshing oasis of crystal-clear water, the famous BSCL pool. The pool deck was surrounded by everything you could want or need: a bar, highly-skilled masseurs, a stage for live music, hot tubs, and pool-side games—at one point we even saw a sexy bikini-clad blonde deliver a pizza to a lounging biker. Needless to say the pool ended up being one of our regular hangout spots.
If you know anything about the words "Broken Spoke," then you know it's one of the most famous biker bars in the world with locations at all the big motorcycle events. Having spent time in all of them, I'd say the Broken Spoke County Line location is one of the best. With a huge center bar, upper level deck to spy down on the sexy bartenders, a tattoo parlor, gift shop, large stage area with regular live music and entertainment, and most importantly, the ability to ride through the bar on your bike and roast your tire, it's hard not to have a good time there.
Right outside the bar is more bar area with yet even more balcony space. The outside balcony provided the perfect viewing area to watch any of the numerous headlining acts on the main stage. However, we made sure we were directly up front (and maybe even a little behind) the stage when .38 Special rocked the house. Anytime we needed something of sustenance other than a bag of chips, we simply walked over to the food court area and stuffed our faces with the standard rally food fare (hot dogs, hamburgers, nachos, BBQ, etc). Those with a penchant for breakfast, like me, found the Bloody Mary Breakfast Buffet a good way to start the day. Not exactly the best breakfast in Sturgis, but definitely a great way to soak up any lingering booze in your stomach.
Of course we didn't spend all of our time at the BSCL, we were in the Mecca of motorcycle destinations after all, so we spent quite a bit of time away from the compound checking out all the Black Hills have to offer. There was even a free shuttle that ran from the campground to downtown; however, the only drawback was the last ride leaving downtown and heading back to the campground was at 11 p.m., a little too early for those that really like to enjoy the downtown nightlife. But at the end of each day, as we made our way along Highway 79, cruising through the sweeping curves and rolling hills with the hustle and bustle of downtown and the Full Throttle/Buffalo Chip area fading away in the distance, when we crested the last hill and saw the red glowing neon sign for the Broken Spoke County Line, we knew we were home. As with all good things, our time at the BSCL went by way too fast. And when it was time to leave our little abode, while it might not have been as clean or smelled as good as when we arrived, it served its purpose well and helped make our trip much more enjoyable.
For more information about staying at the Broken Spoke County Line, visit brokenspokecampground.com. HB