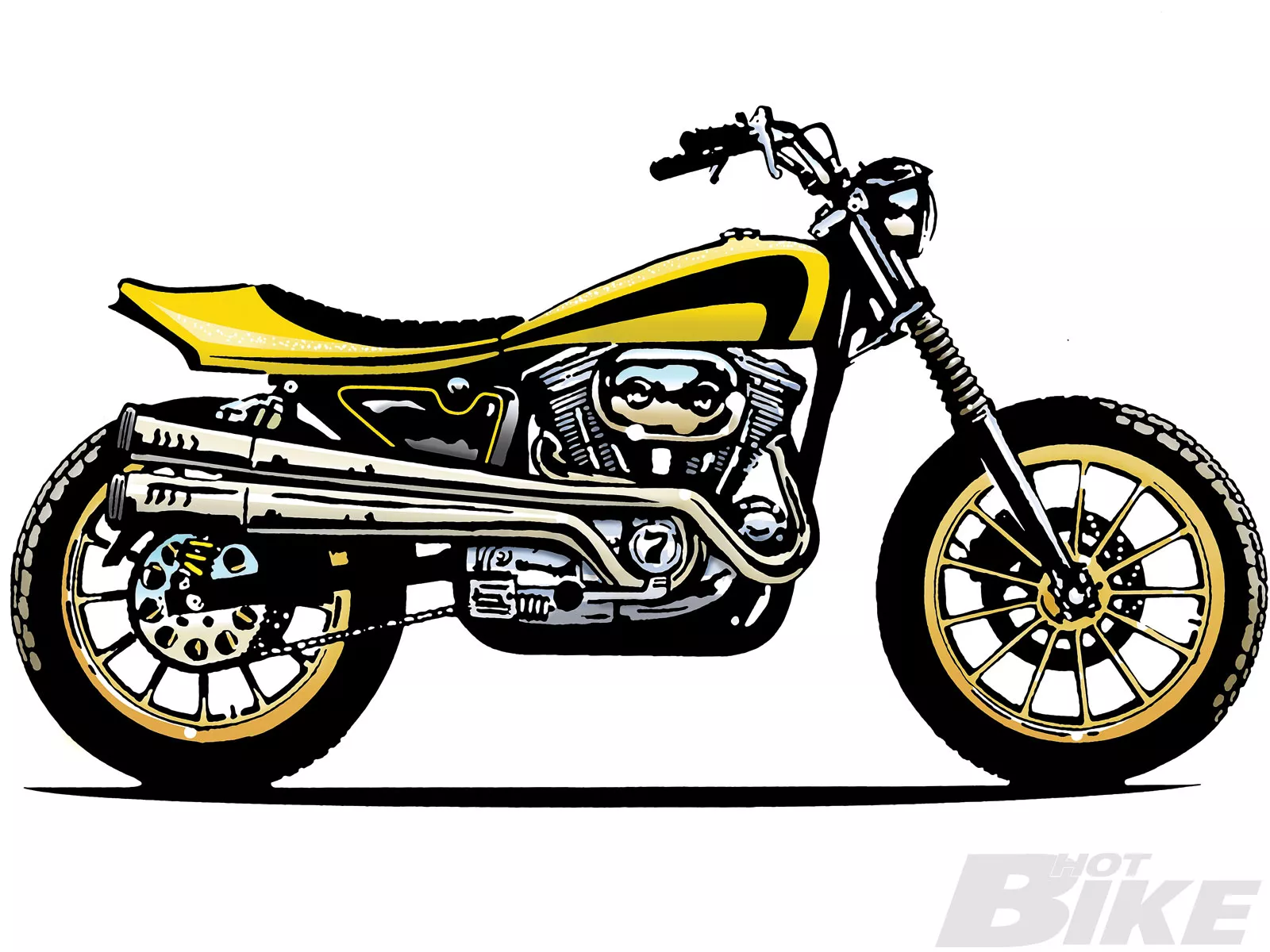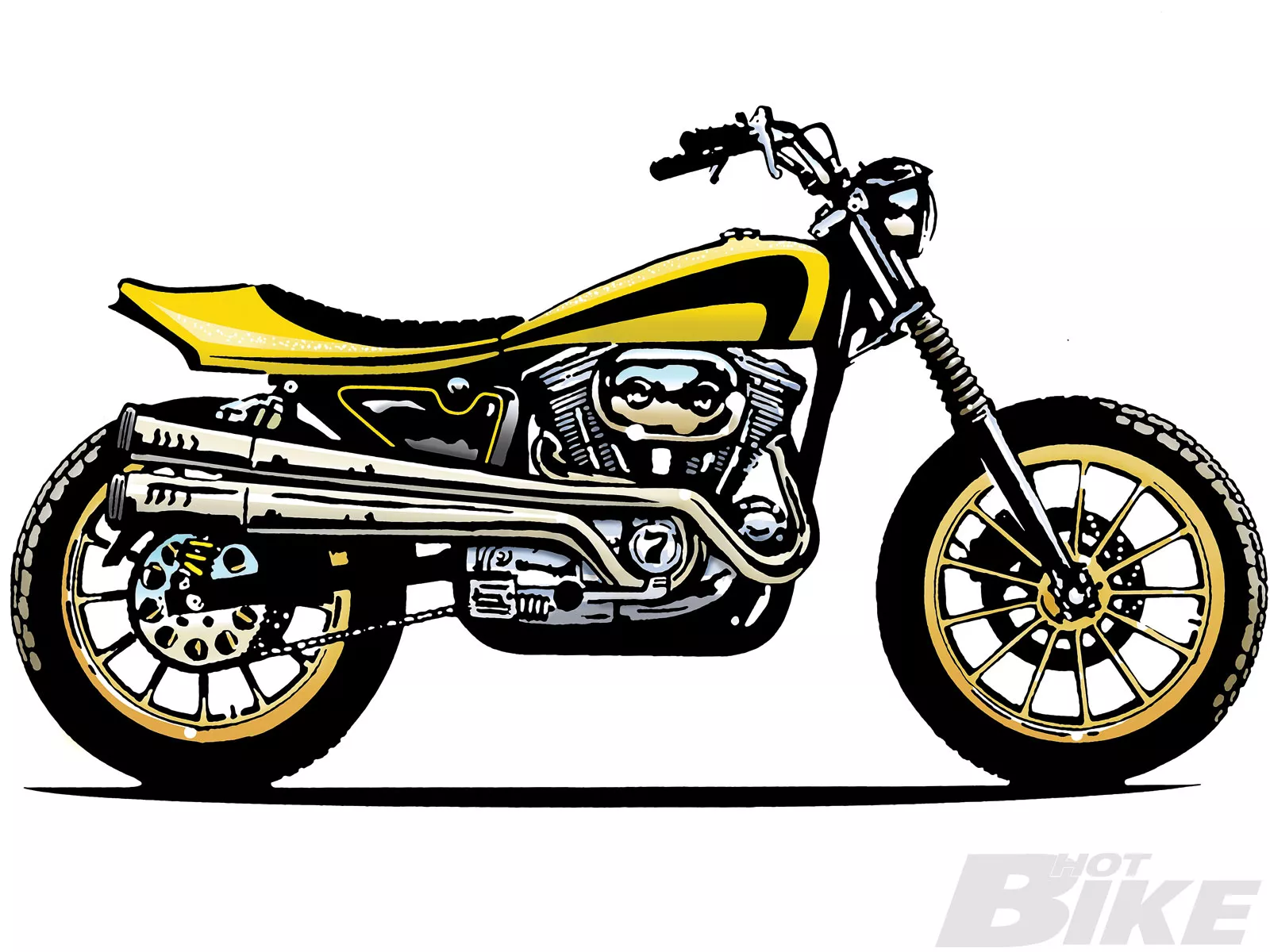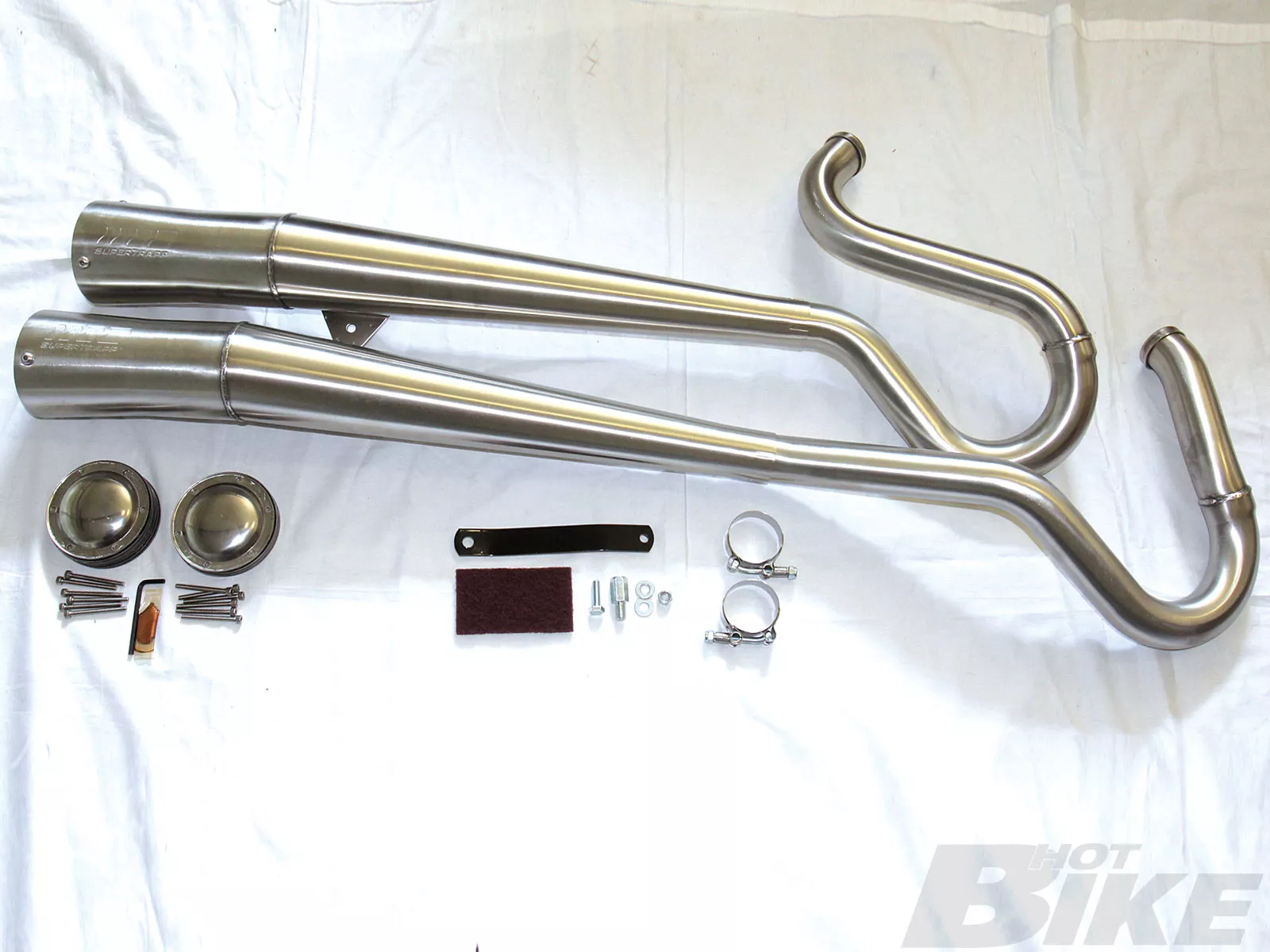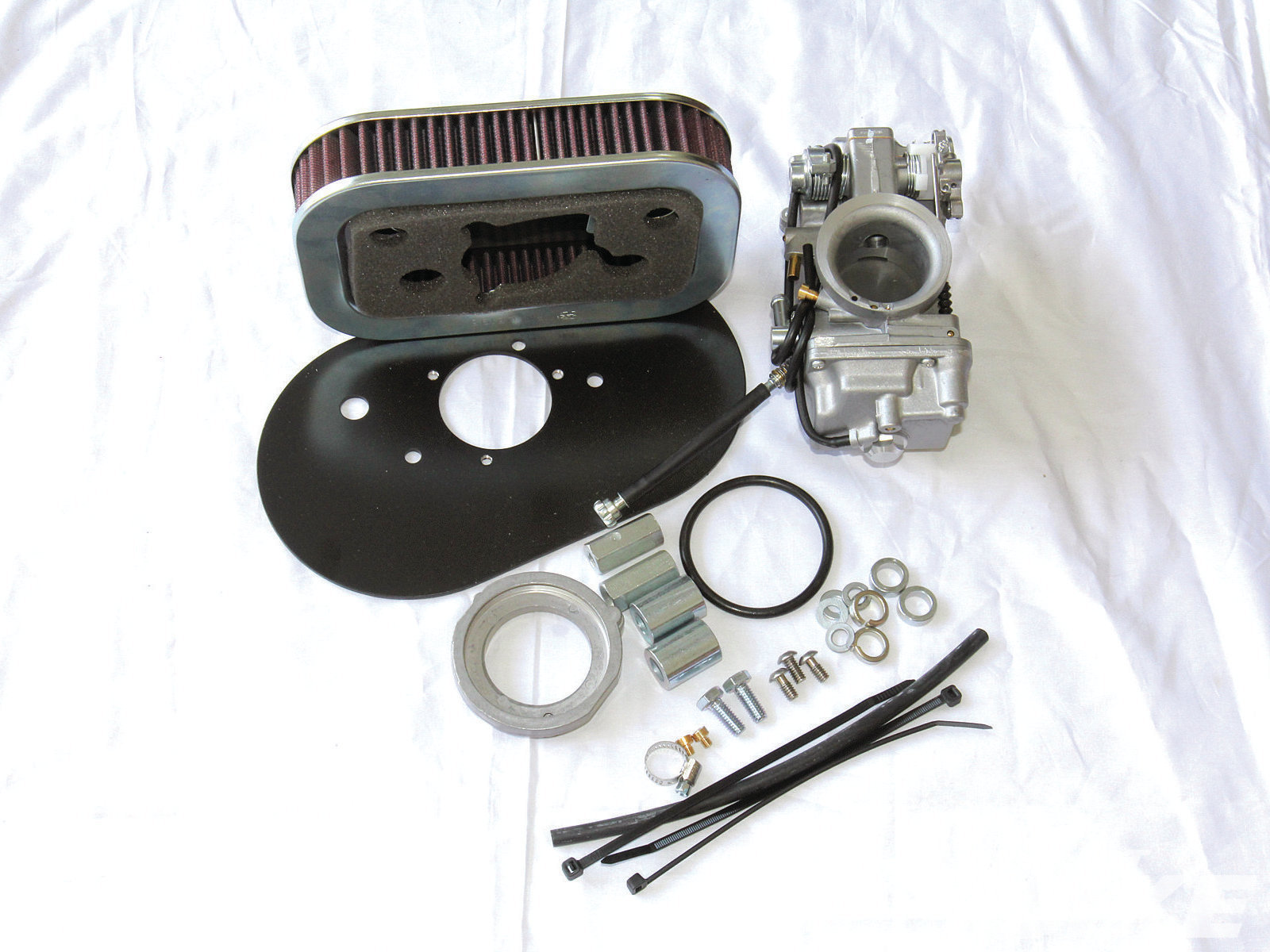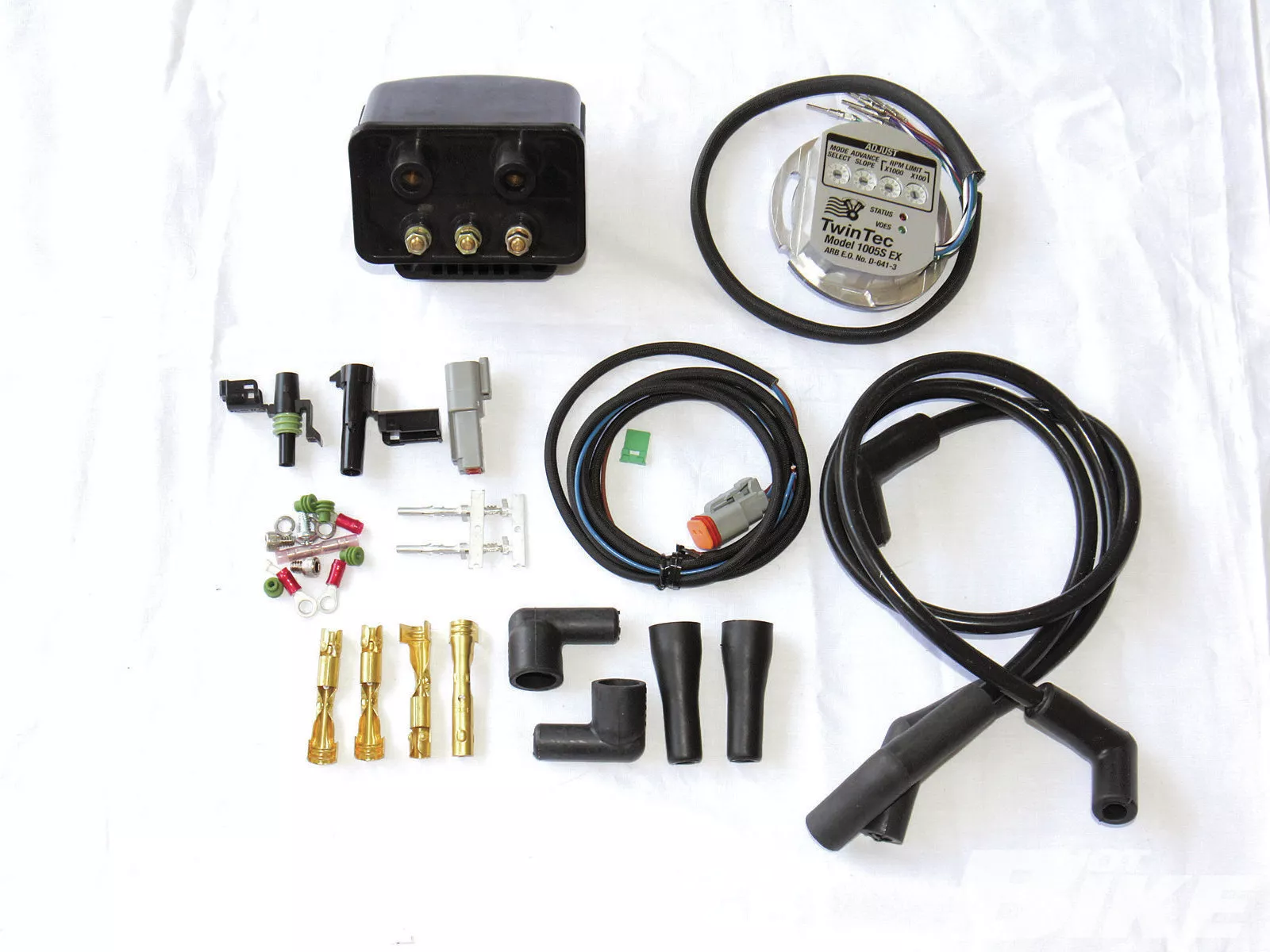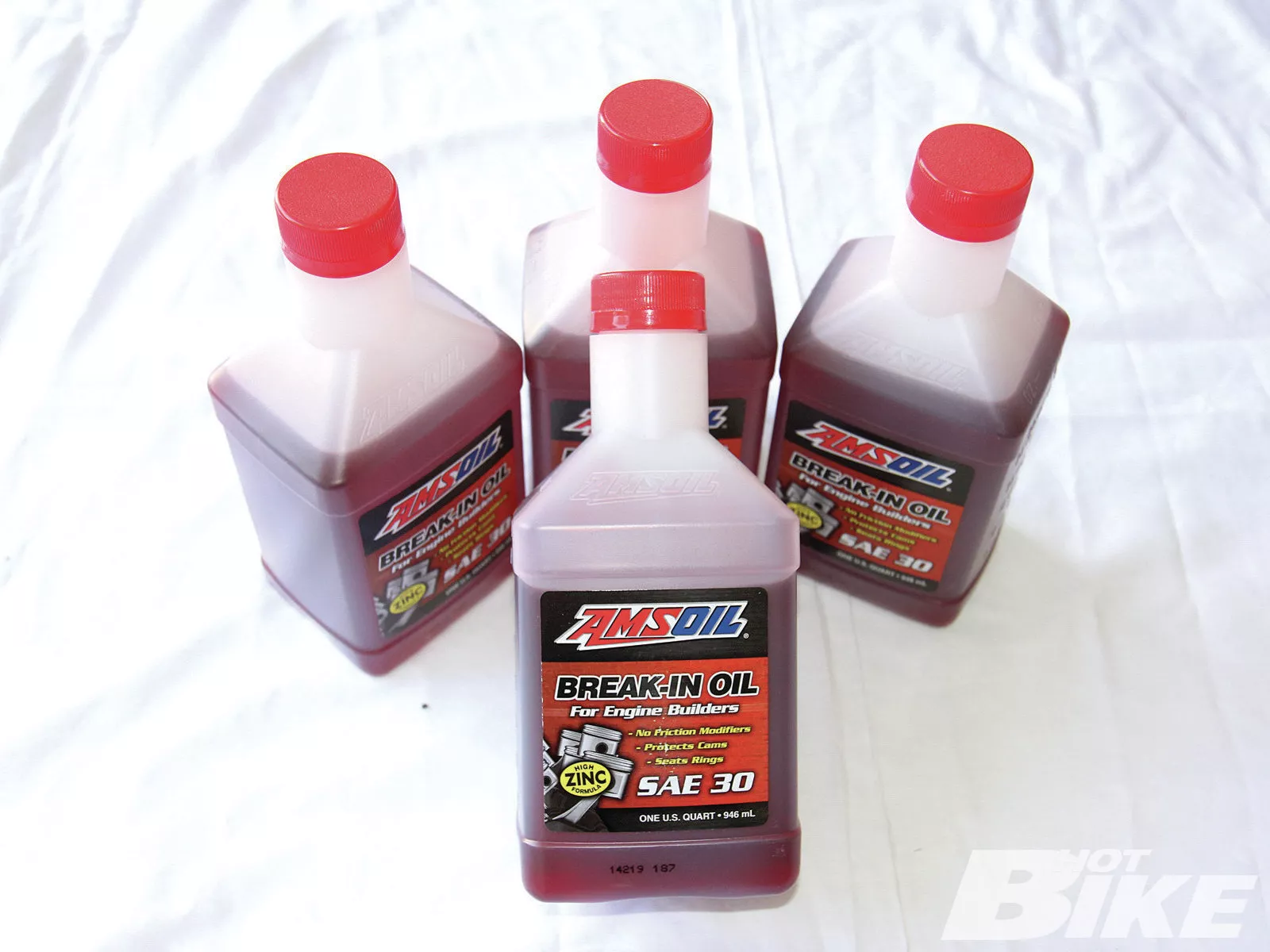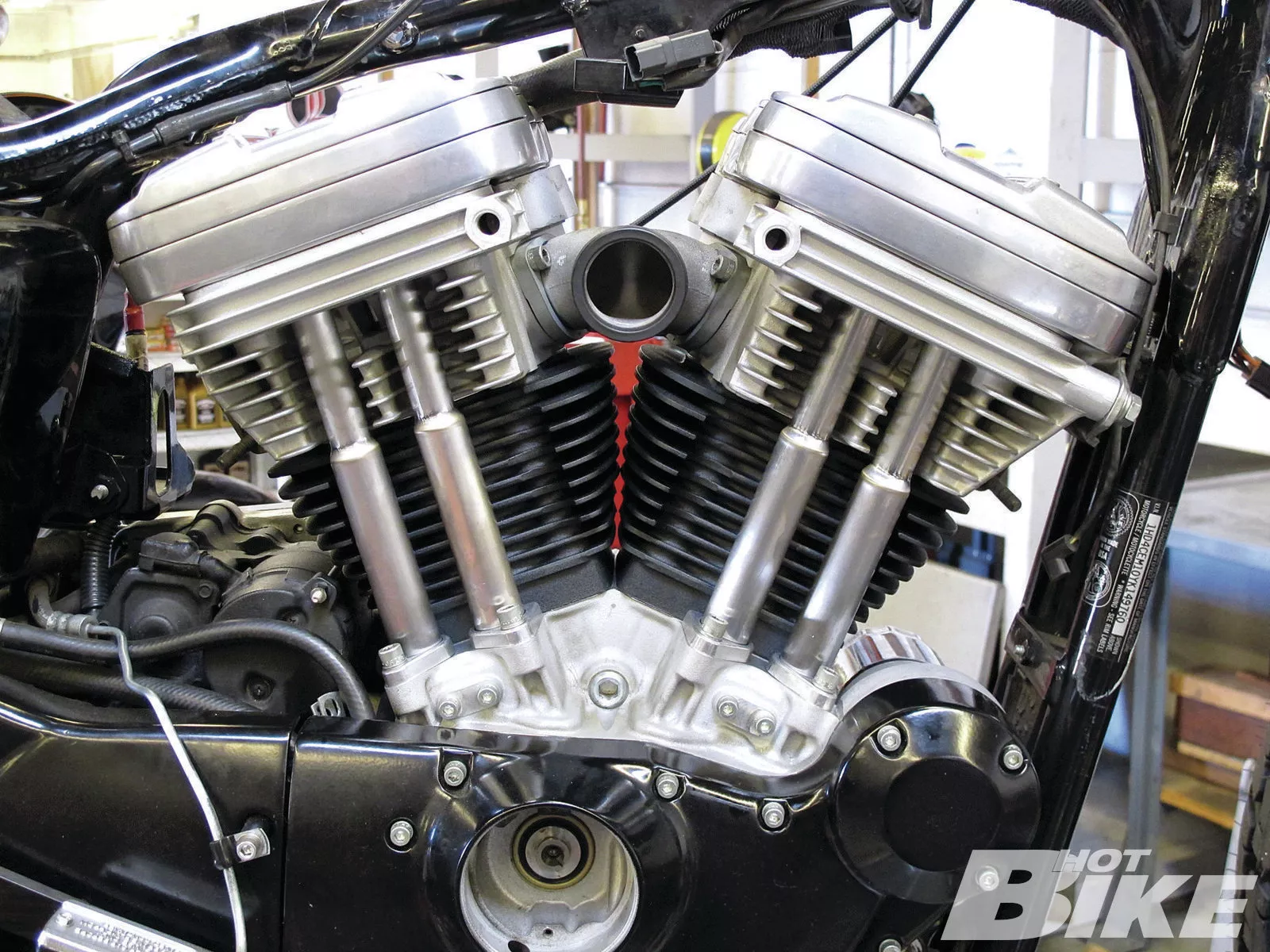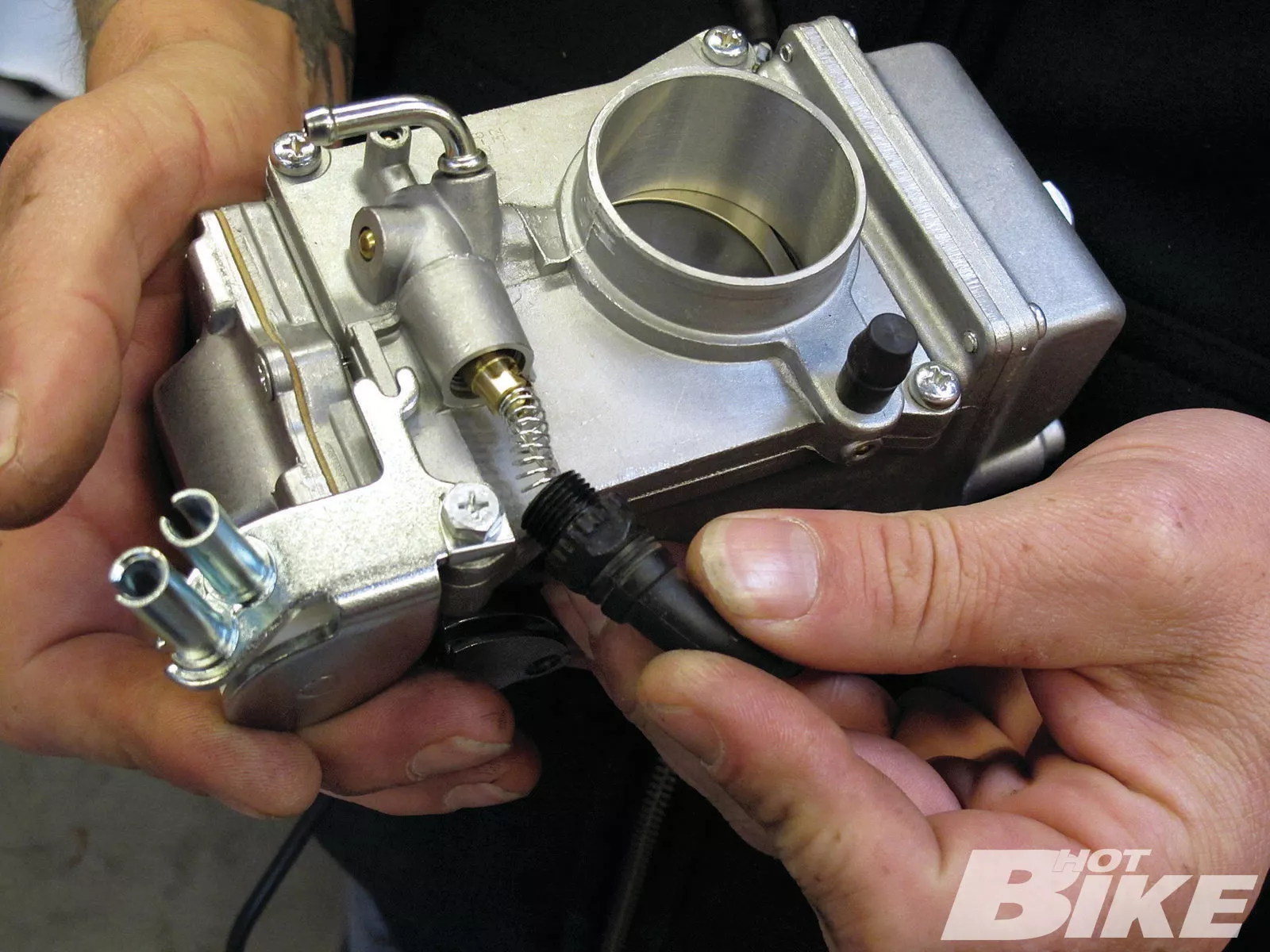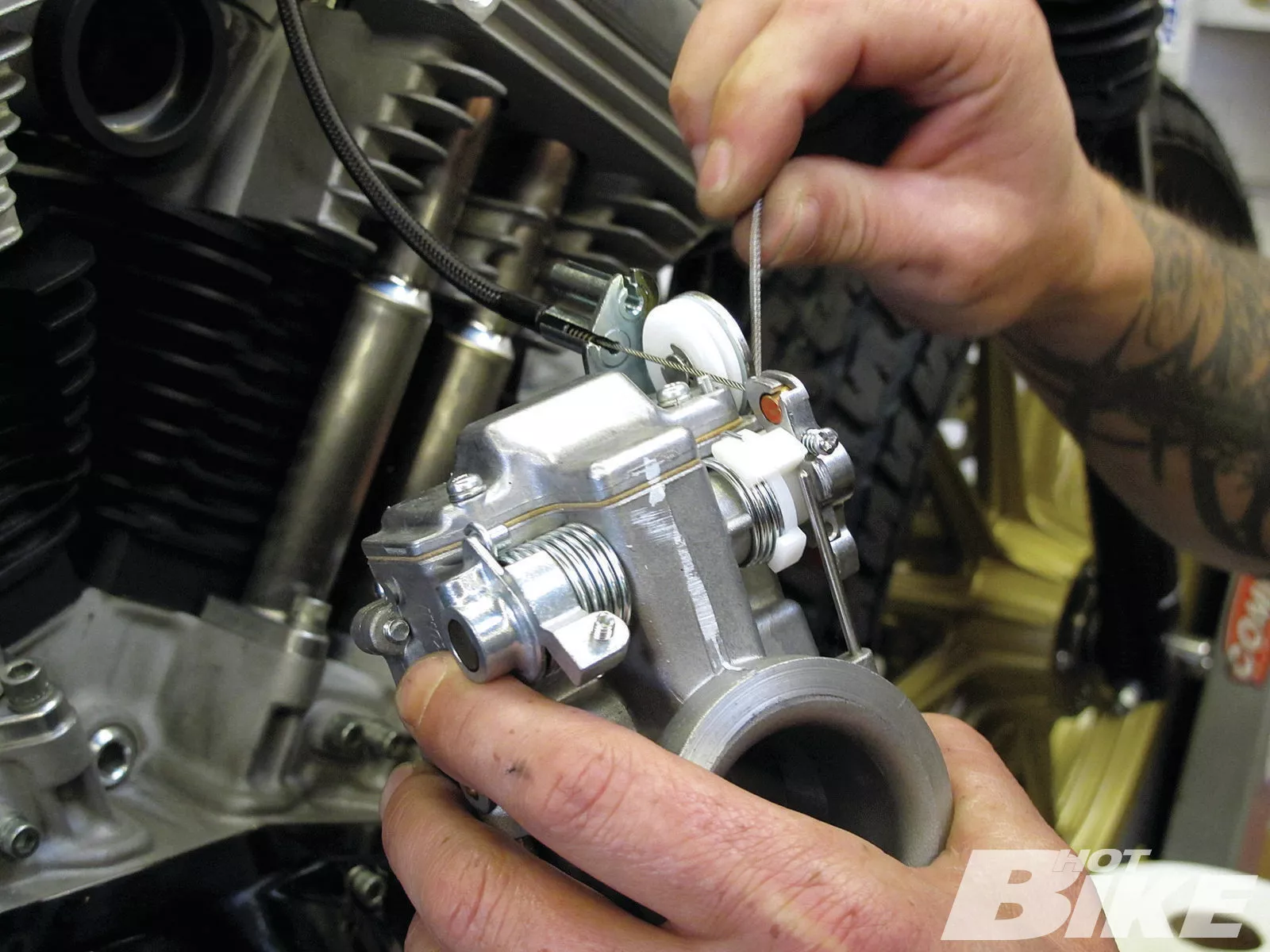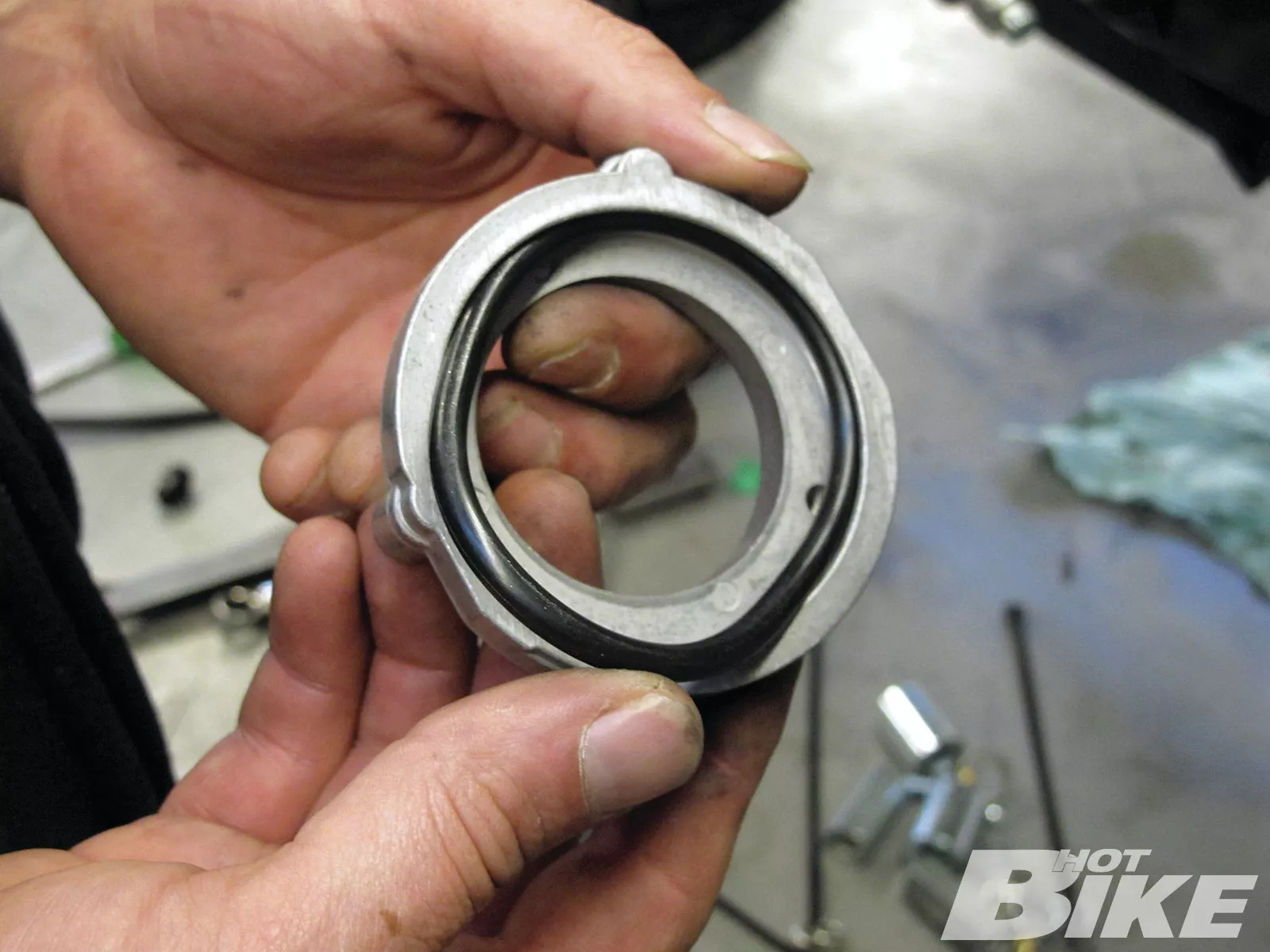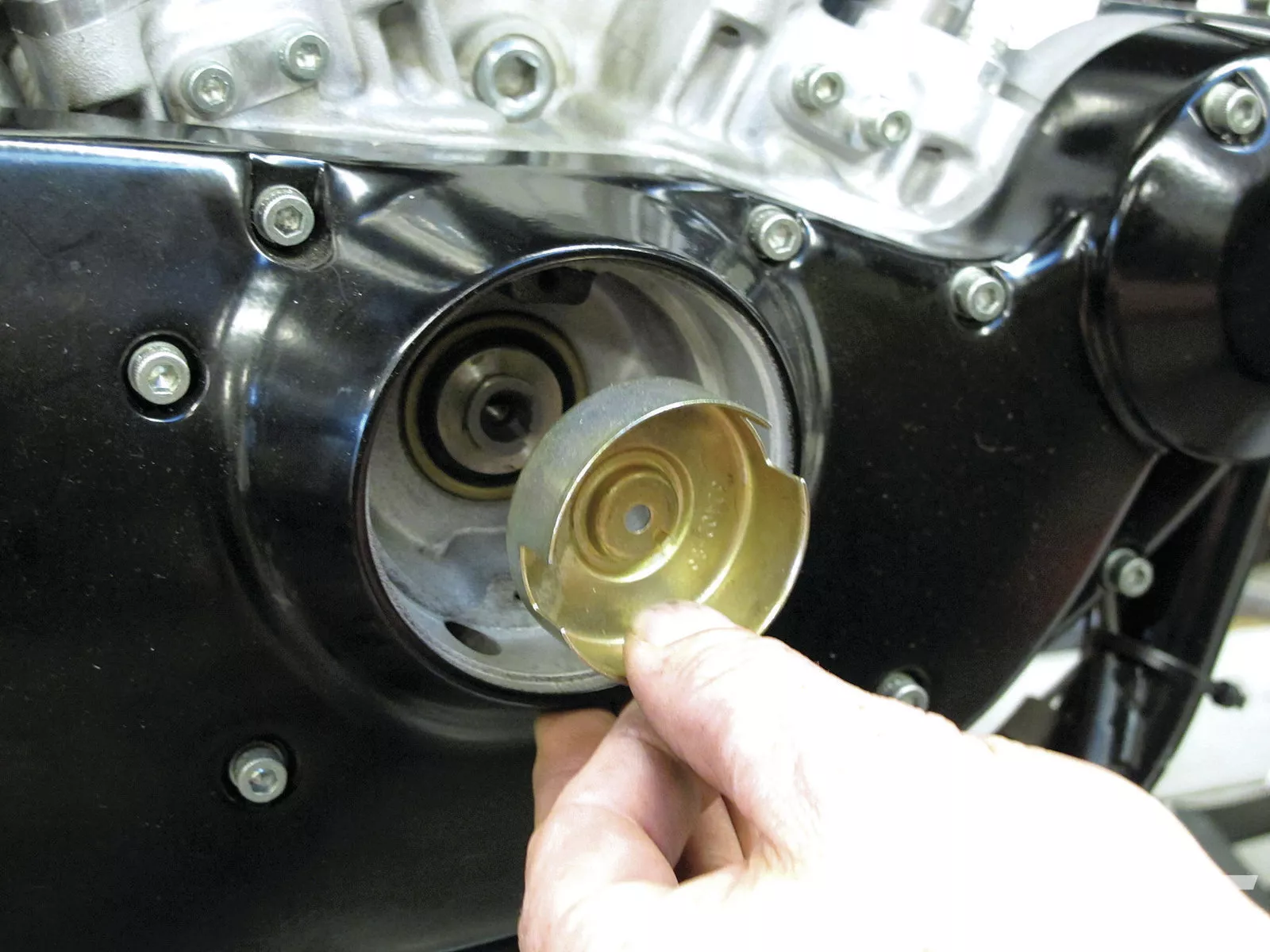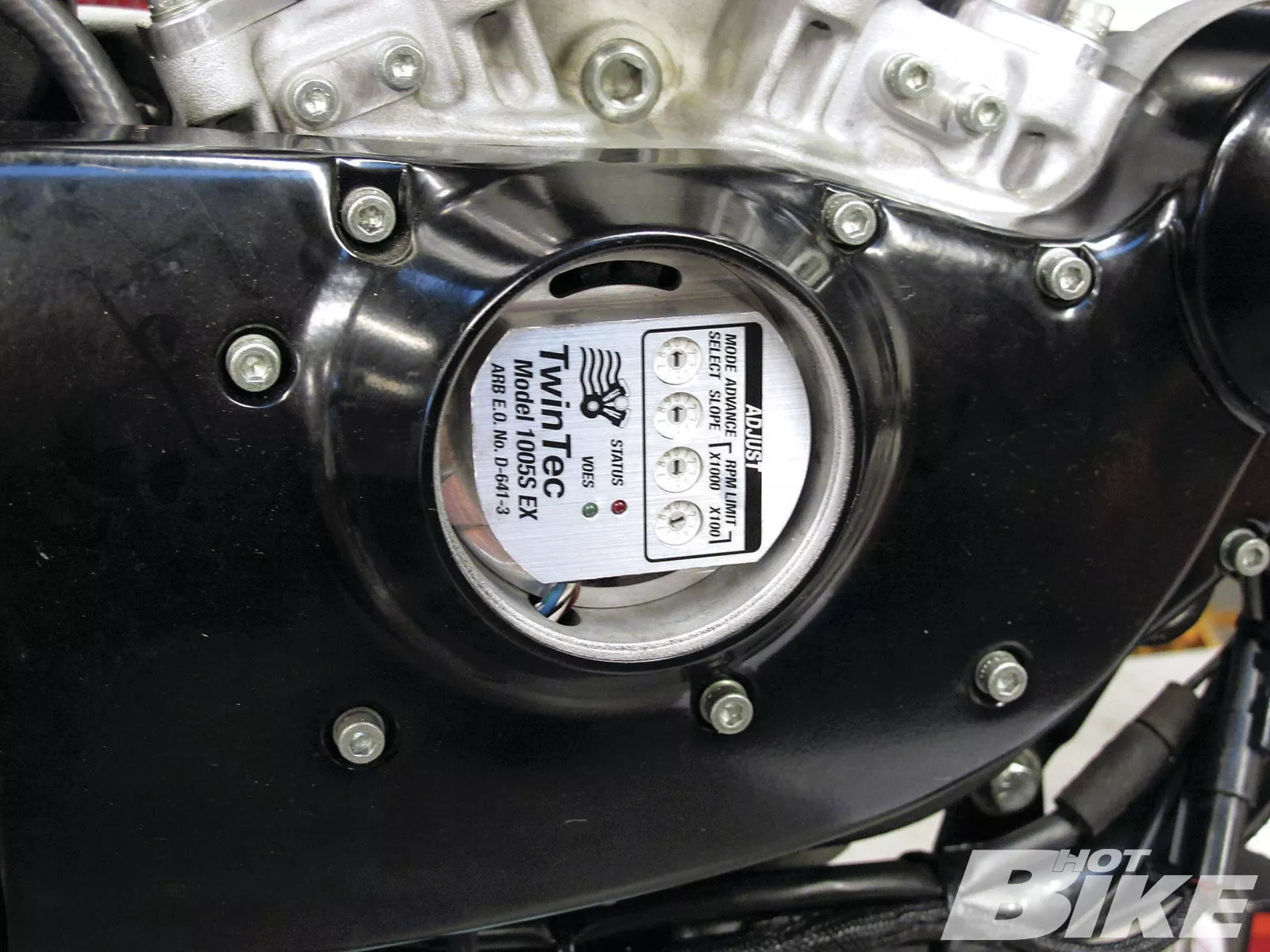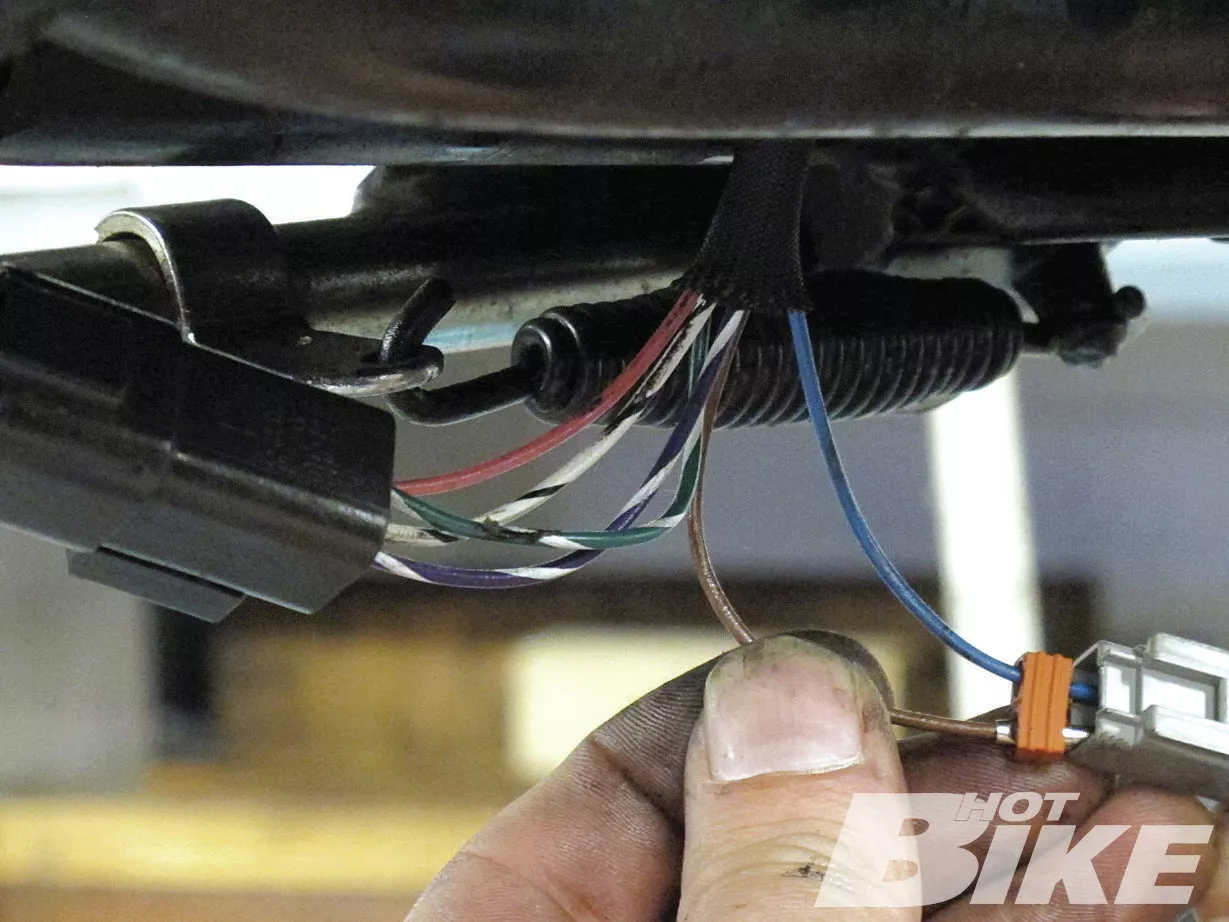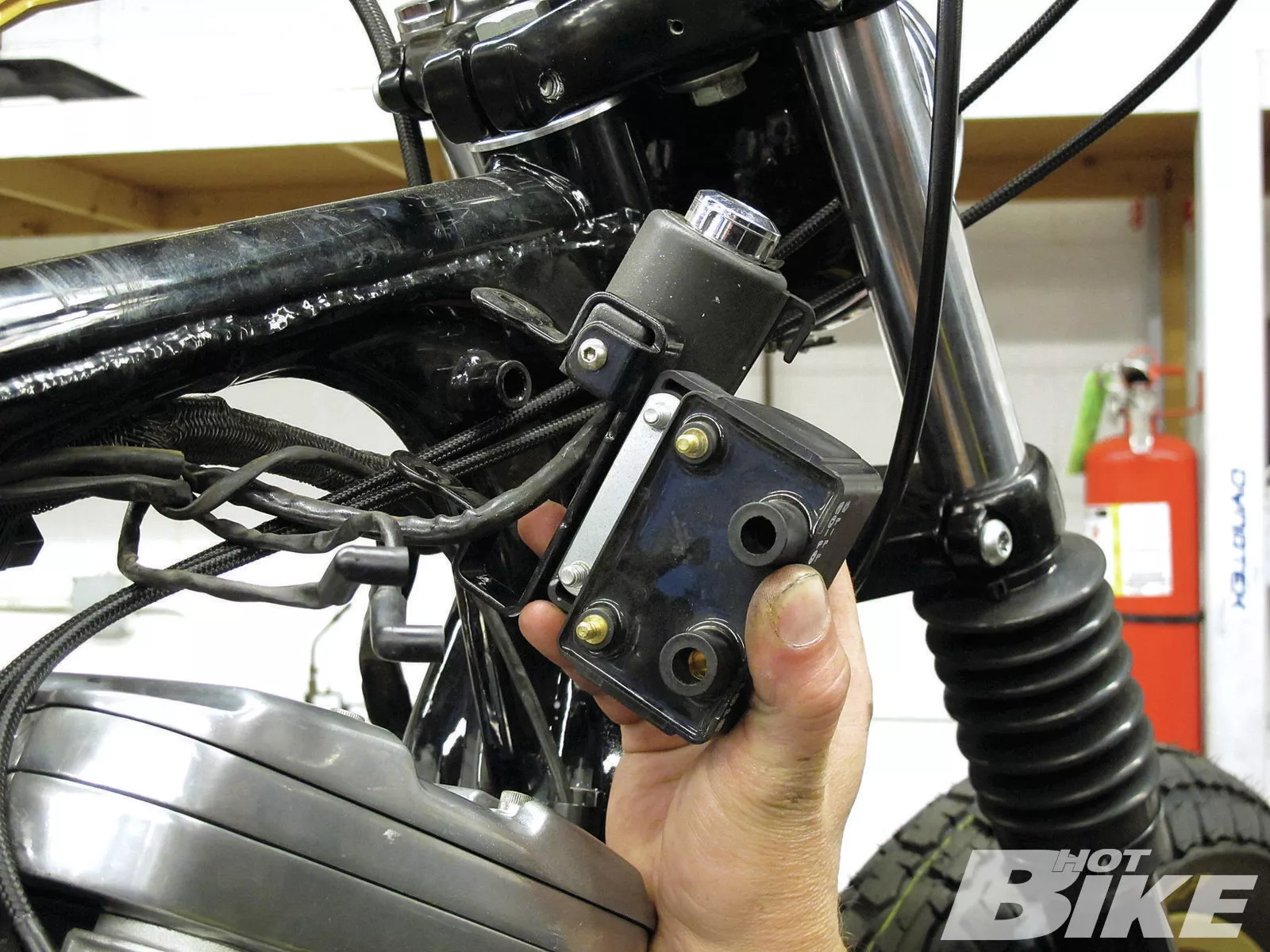 In the neverending quest to be the fastest mofo on the block, and the quickest off the line, there are many routes for souping up your air-cooled V-twin. The stock 883cc displacement in my Sweet Tracker project was about as fast as a golf cart so I needed to juice it up with beefier jugs, and of course a set of higher flowing cylinder heads from Revolution Performance would be a good idea, too. RevPerf advised that Harley's Screamin' Eagle .536 higher lift cams would be the way to go with the RevPerf setup, so because I can sometimes follow directions, I went that route. Last month, I focused on the installation of RevPerf's 1,250cc cylinders and re-worked heads, and Screamin' Eagle cams. In case you missed the article, log on to hotbikeweb.com for the whole shebang.
For this installment, I wanted to show you some of the options available for getting the air/fuel…in/out, all with the proper timing of course via a new ignition system. For my 2000 XL883 Hugger Sportster, Daytona Twin-Tec's 1005S EX Ignition kit ($414.26) would serve as the perfect accompaniment for the engine performance mods I made. The 50-state legal 1005S EX includes the ignition module, single-fire ignition coil, plug wire set, and installation instructions with detailed wiring schematic, and works with '98-03 Sportster models, except 1200S models. Daytona Twin-Tec ignition kits are available for virtually every type of Harley-Davidson motorcycle, but the kit I ordered offers adjustable advance, rpm limit settings in 100-rpm increments, and switch-selectable single- or dual-fire modes.
Without certain components working in perfect harmony, you're never going to get the optimum output that your motorcycle is capable of producing. I did some research on carburetors and tapped performance gurus in the industry for advice, and most said that a Mikuni carb was the way to go for this project. Mikuni's HSR42 » Easy Carb Kit ($448.99) includes everything needed for installation. The carburetor alone includes a two-piece throttle slide with stainless roller bearings, lighter throttle return spring, low-speed air screw, and enlarged needle valve and float bowl. Other components included with the kit are a new backing plate, adapters, mounting hardware, and detailed installation instructions. The HSR42 kit is available in different variations, one which includes an Evo-style air filter and air cleaner cover, and the kit that I used, which is meant to work with the stock "ham can" air cleaner cover, but you'll need a new air filter.
Enter K&N Engineering, which manufactures top-quality air filters, air cleaner kits, oil filters, and more, for any and all powersports industries. With more than 40 years experience in the business, K&N's technology is tried and true. Since the Mikuni kit I ordered didn't include a new air filter, I took the bull by the horns and grabbed the H-D-1388 Filter ($73.01) for my specific application. Having used plenty of K&N products in the past, I didn't think twice about the purchase. K&N's cotton-gauze, washable filters include a lifetime warranty, and flow more air through the carb than stock applications. And because I'd probably need to put some new oil and a new oil filter on the bike, I ordered up one of K&N's KN-170C Wrench-Off oil filters ($15.99) as well. It features a 17mm nut on the end of the filter so installation/removal is a snap. It also features a synthetic filter media compatible with synthetic and traditional motor oils that increases flow rates and improves filtration. I ordered the chrome version, which I intend to scotch-brite to stick with the no-chrome-whatsoever theme of the bike.
With a new carburetor and ignition, I had to complete the trifecta with the right exhaust pipe. SuperTrapp's Sportster 2-into-2 XR Style System ($795) was the only pipe I wanted because it pays a well-deserved homage to the coolest motorcycle » on the planet in my opinion, the XR-750. The high pipe style and brilliant stainless steel construction exquisiteness will not only add a visual appeal to the Sweet Tracker, but a nice boost in power as well. What else could a guy want? The XR Style 2-into-2 pipes also include SuperTrapp's award-winning disc tuning technology, which affects how the exhaust system performs. How many discs you use depends on what you've got going on in the engine components department, and also how loud you want your pipes to be.
With the installation of all-new engine components, I didn't want to fill the oil bag with any old type of lube. Amsoil recently introduced its Break-In Oil ($7.15 per quart), which is loaded with zinc and phosphorous additives to aid piston ring seating during initial start-up and break-in-mileage accumulation. Because it's formulated with no-friction modifiers, Amsoil's Break-in Oil flattens sharp peaks on newly honed » cylinder walls, resulting in a larger surface area for the ring face to seat against creating a dynamic seal that claims to increase horsepower, compression, and torque.
We asked motorcycle performance guru, Eric Bennett, from Bennett's Performance in Signal Hill, California, if he'd give us a hand putting Humpty Dumpty back together again. Lucky for me, he obliged. Eric can handle any and all Harley performance needs, and he's an all-around good guy. HB
Source:
Amsoil (800) 956-5695
amsoil.com
Bennett's Performance
(562) 498-1819
bennettsperformanceinc.com
Daytona Twin Tec
(386) 304-0700
daytona-twintec.com
Harley-Davidson
Contact your local dealer
harley-davidson.com
K&N Engineering
(800) 858-3333
knfilters.com
Mikuni
(818) 885-1242
mikunipower.com
Revolution Performance
(920) 892-2109
revperf.com
SuperTrapp
(216) 265-8400
supertrapp.com