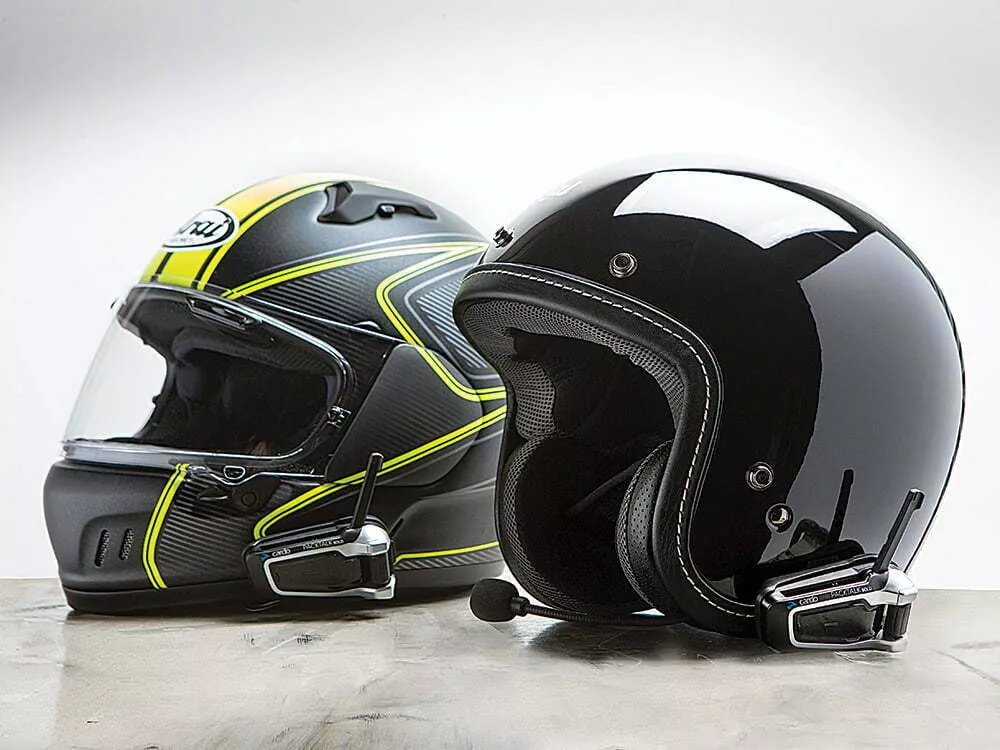 Technology has come a long way. Communication convenience has been readily available with the push of a button for years. But with Cardo's new Packtalk Bold, push-button technology is already becoming passé.
Cardo's new Packtalk Bold features voice-activated technology to the point where literally everything on the Bluetooth communication system is operated via voice control. In a world where Siri and Alexa are the new taskmasters, it makes sense for voice-operated motorcycle comm setups like Cardo's Bold. Now you can keep your hands where they belong: on the handlebars!
With Cardo's new natural voice operation feature, you will never have to press a button, turn a wheel or move a slider again. Whether you ride with a buddy or in a group of up to 15, a simple "Hey, Cardo" does the trick to get you and your communicator, well, communicating.
The Bold also incorporates Cardo's Dynamic Mesh Communication (DMC) technology, which solves the usual Bluetooth intercom connectivity and clarity pains. Just set your intercom once and forget about it, and stay connected with audio quality that's crisp and clear. Whether you are riding with a passenger or in a group of four to 15, the Bold can handle it all.
As for traditional comm-system creature comforts, you still get universal connectivity with any of the manufacturer's comm systems, plus quality sound from the powerful 40 mm-wide high-definition speakers and specially tuned audio processor for playing your favorite tunes, and of course, phone call functions for when you have to alert the missis you're running late because you can't quite end the ride just yet.
There are some new features worth mentioning too. You can share your music playlist or favorite radio station with your passenger in case you want to vibe out to Yanni's greatest hits together. And when it's necessary to adjust settings, the Cardo Connect app allows you to do just that. And the best thing: You can charge the setup while you ride!
Basically, Cardo's new Packtalk Bold features everything you need to make your ride more entertaining and enjoyable, whether riding solo or with your best buds. We installed the new Packtalk Bold units in a matter of minutes into two helmet styles, Arai's Defiant-X full-face helmet and Classic-V open-face helmet, and we were ready to hit the road.