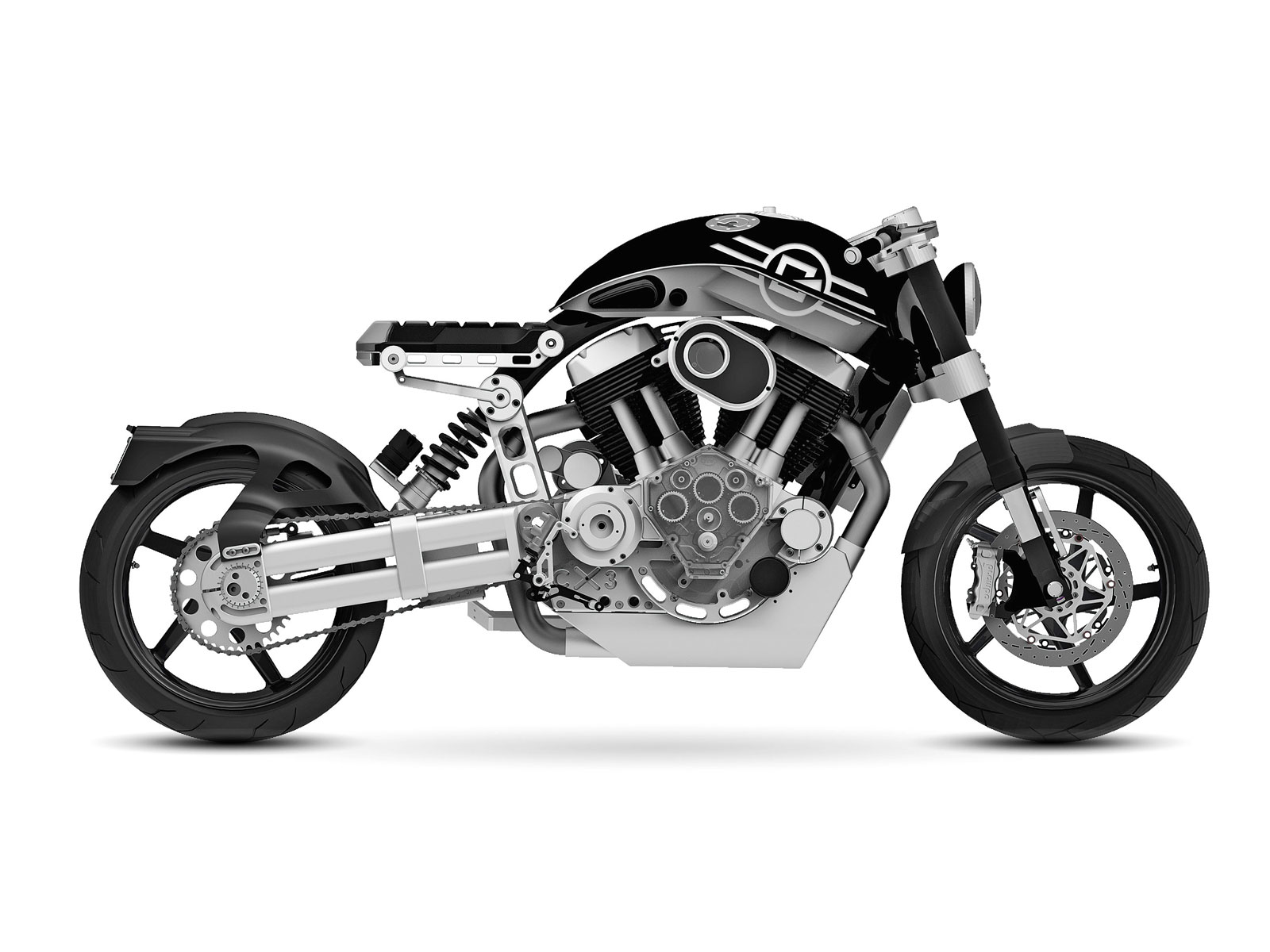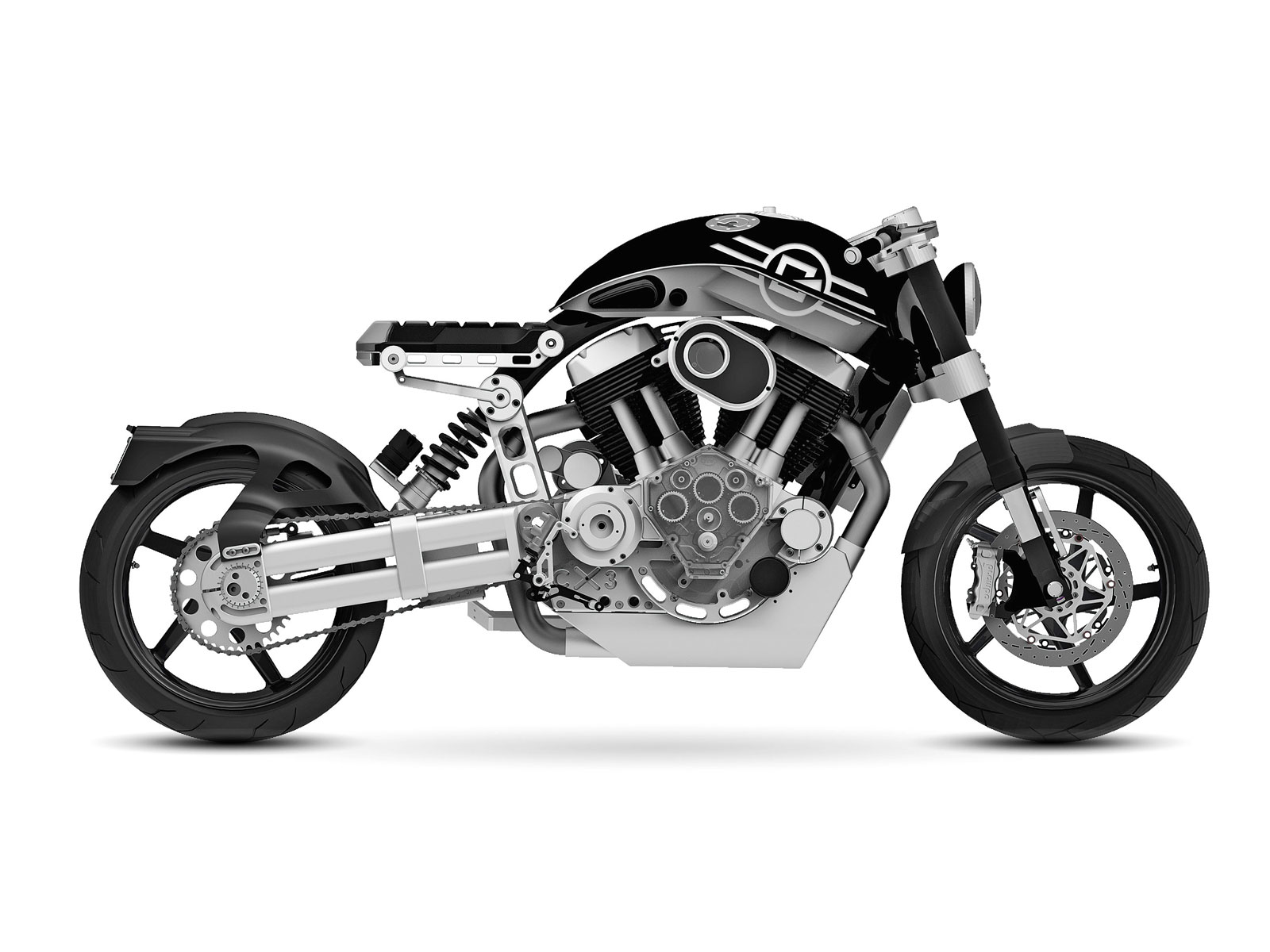 Confederate Motorcycles has been in the game since 1991 when it produced its first motorcycle, the Hellcat. CEO/Founder Matt Chambers grew tired of arguing law and decided to do something more soulfully beneficial. Fast-forward to today, Confederate's third-generation C3 X132 Hellcat is going to be one pretty kitty.
The C3 X132 Hellcat features a lower price point than the other models in the fleet. It doesn't cost an arm and a leg, maybe just an arm, but when adding up the components (aluminum construction, carbon fiber, stainless steel) and quality of engineering, you see where the coin is going.
The third-generation Hellcat features Confederate's unmistakable style: a minimalist machine with an exposed skeleton that packs a ton of punch via a 132ci air-cooled engine, Race Tech front and rear suspension, Brembo brakes, and much much more. The Hellcat should be available August 2011.
| | |
| --- | --- |
| Engine | 132ci V-Twin |
| Trans | Five-Speed Close Ratio |
| Front/Rear Brakes | Brembo four-piston/carbon ceramic rotors |
| Fuel Capacity | 4.75 gallons |
| Chassis | Confederate frame with Race Tech Suspension |
| MSRP | $45,000 |
| Contact | www.confederate.com |
From A to B to Z
The Hellcat's 132ci power plant is a spruced up S&S X-Wedge with 15 more cubic inches and a proprietary unitized case. The engine features a 4.4-inch bore and stroke and a one-piece forged crank that boasts 145 lb-ft of torque with "sufficient" horsepower. If the Hellcat is comparable to the P120 Fighter or Wraith as far as getup and go, "sufficient" is a great thing.
Rolling Stop
Bringing the 400-pound carved aluminum sculpture to a halt are dual four-piston Brembos that clamp down on carbon ceramic rotors, all attached to carbon fiber five-spoke mags.
Suspended
Confederate called on Race Tech Suspension to design the Hellcat's overall suspension. Stuffed in the 50mm fork tubes are Racetech Lo-Hi speed rebound and compression adjustable springs. In the rear you'll find a coil-over piggyback monoshock that's also compression and rebound adjustable.
Less is More
Just the bare minimum here as far as color is concerned. The machine's components speak for themselves as with all the Confederate models.