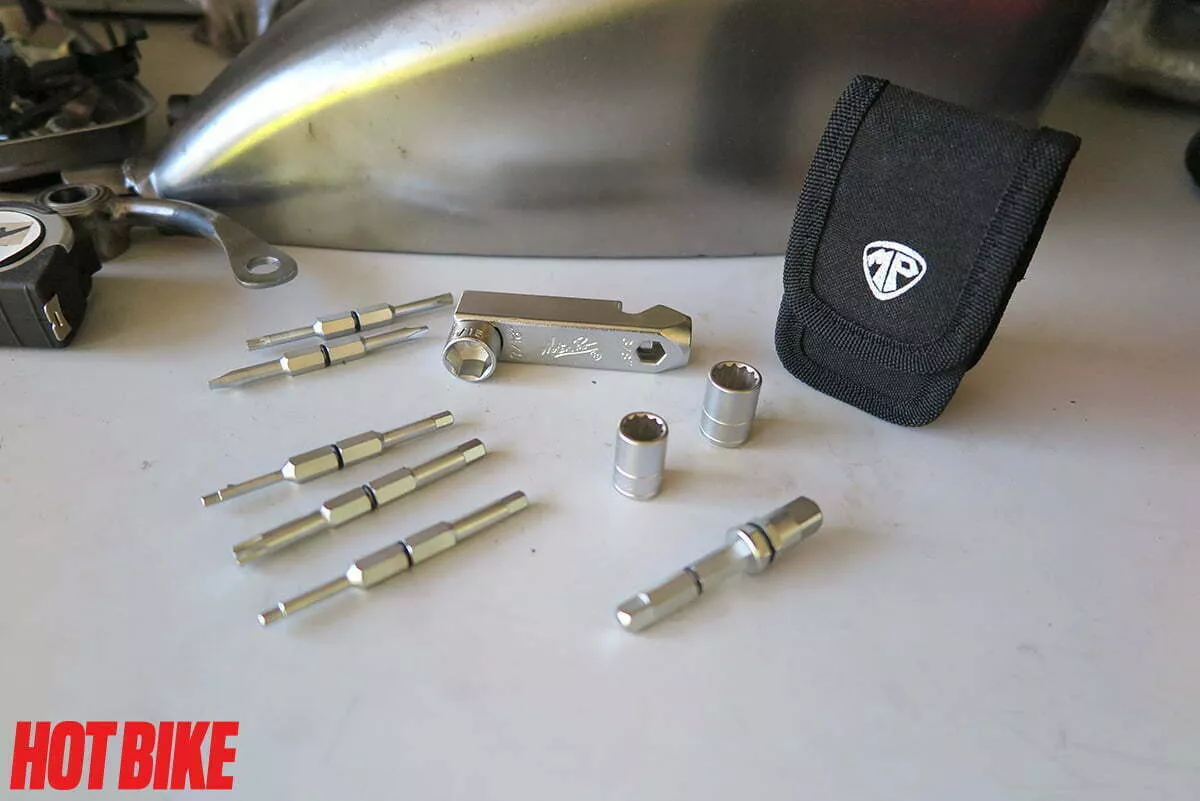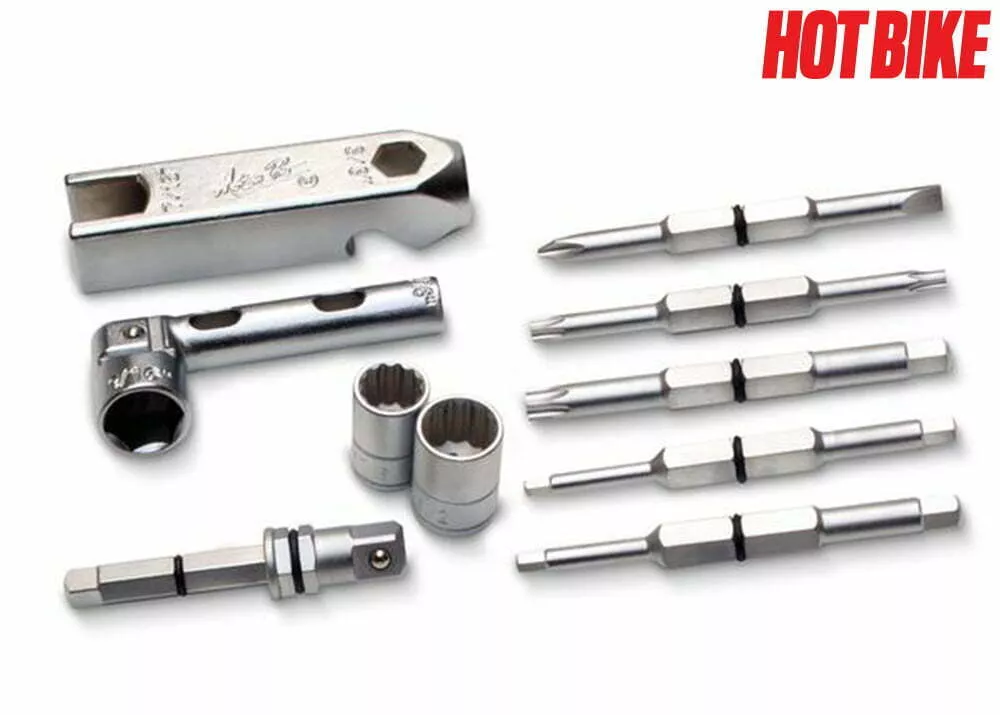 There are plenty of multi tools on the market, but very few with as much as the Motion Pro MP tool. It is made of real- deal durable metal and possesses a mess of tools all in one handy pouch
What tools you ask? Well for starters theres ½ and 3/8-inch open end a 10mm and 7/16-inch box end wrenches, a bottle opener, an L-socket handle with 7/16-inch and ½-inch sockets, and a combo ¼ and 3/8-inch drive. There are a few interchangeable combination hex, torx, and screwdriver chingaderas rounding out this slick all-in-one tool kit.
If your bike breaks down or not, this a great tool to have with you at all times. I have even used it to fix my truck.
The MP Tool Comes complete with a convenient durable nylon carrying case. It usually goes for $58.00, but they are on year-end clearance at motionpro.com for and insane deal of $19.99