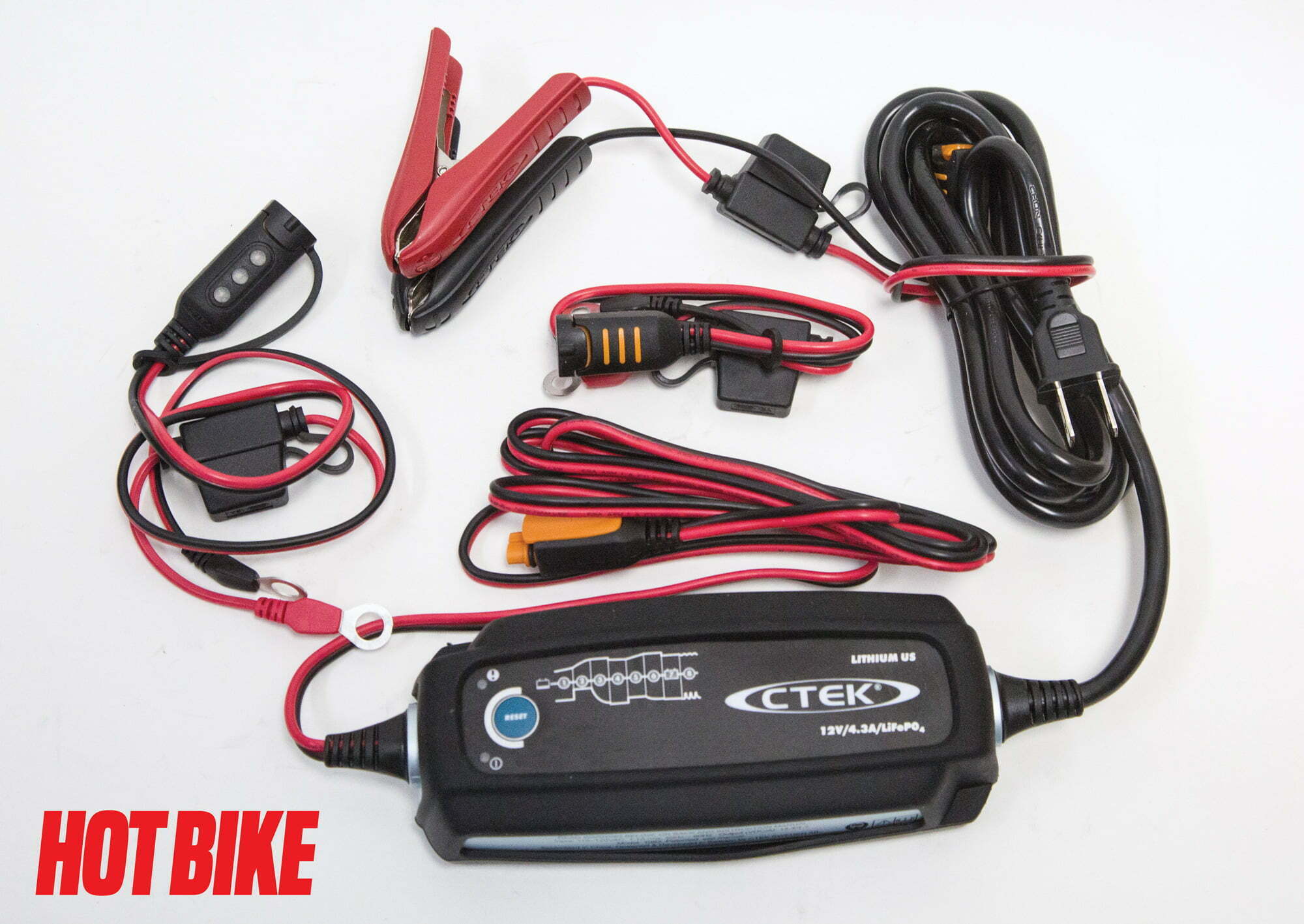 So you decided to get yourself one of those ultra-lightweight, super-cranking lithium-ion-phosphate batteries. Pound for pound for cost per dollar it's the best way to shed weight on your motorcycle. But all that fancy-schmancy technology comes with a price. That trickle charger that has served you so well over the years is now obsolete. If you're going to run a lithium-ion battery, you'll need to upgrade your charger and tender.
But why use a trickle at all? One of the biggest problems with the lithium-ion batteries is if they get drained past a certain voltage, that's it. That fancy-schmancy battery is now a very expensive paperweight (and a light one at that). There's no bringing them back to life.
CTEK is the Rolls-Royce of battery chargers and has been in the game since the early '90s. The lithium US charger is specifically designed to be able to "connect and forget" with eight charging steps, including a testing sequence to show if the battery can take and retain charge, and it uses a unique maximization step to restore full capacity and ensure maximum performance even after months of inactivity.
If you have already invested in the best battery and best charger, why not also purchase the CTEK Bumper (shown) to avoid scratching your bike if it happens to come in contact with the paint? Also pictured is the Comfort Indicator Pigtail, which is a quick three-light gauge that lets you speedily check the status of your battery by simply plugging into the permanently mounted Comfort Connect (supplied with charger kit).
No matter what type of battery you are running or what application, CTEK has a line of battery chargers and accessories that will help make sure when you're ready to play so is your battery.
Lithium US Charger
$199.99
Bumper
$9.99
Comfort Indicator Pigtail
$9.99
CTEK
smartercharger.com
---
Get the all the latest issue of Hot Bike magazine! Subscribe directly from us.