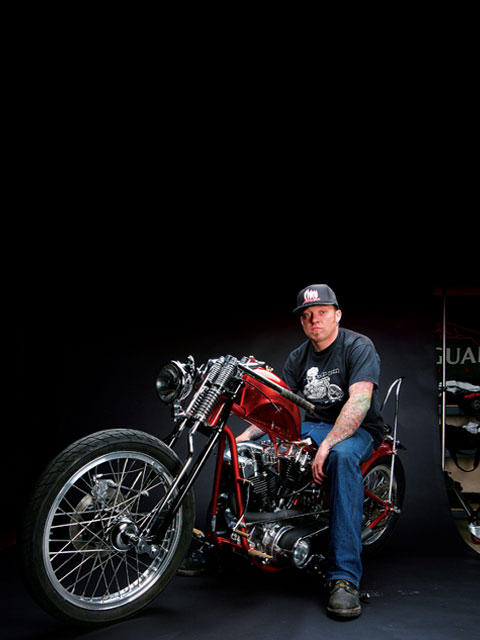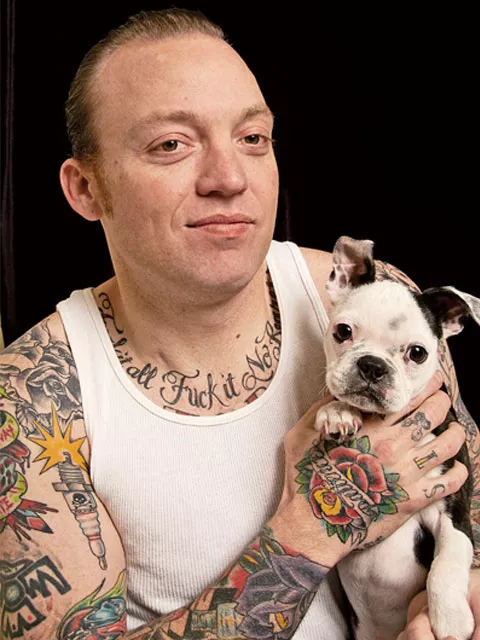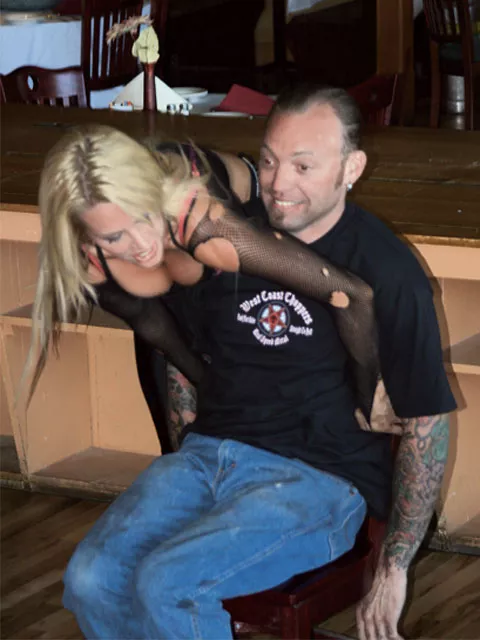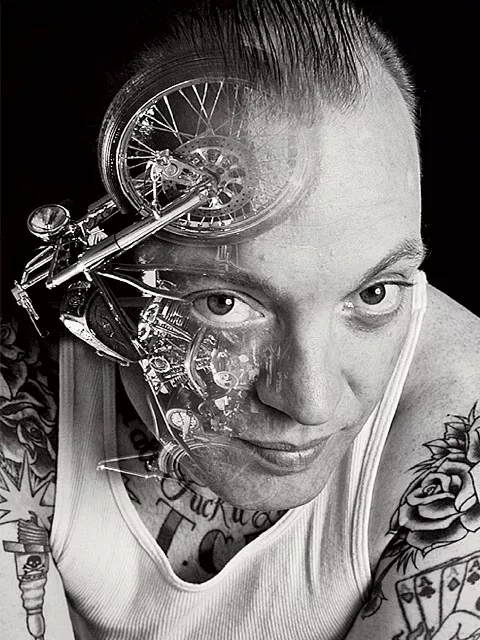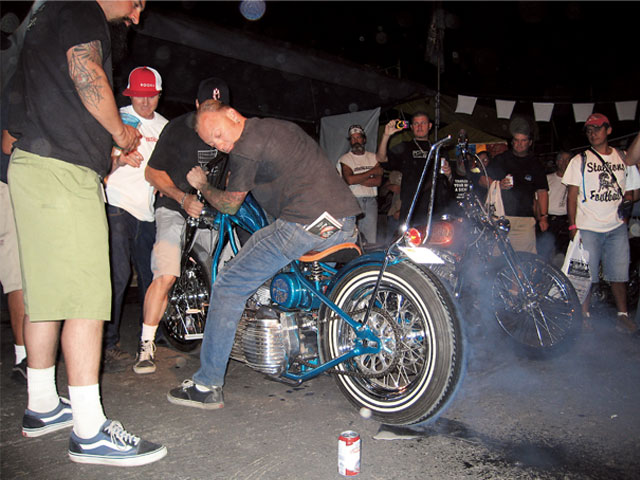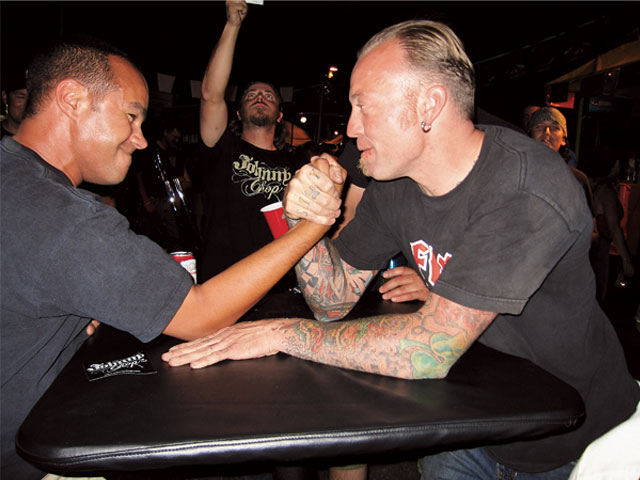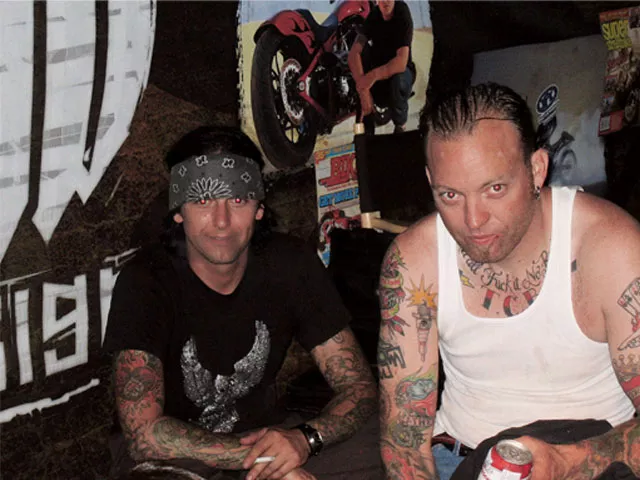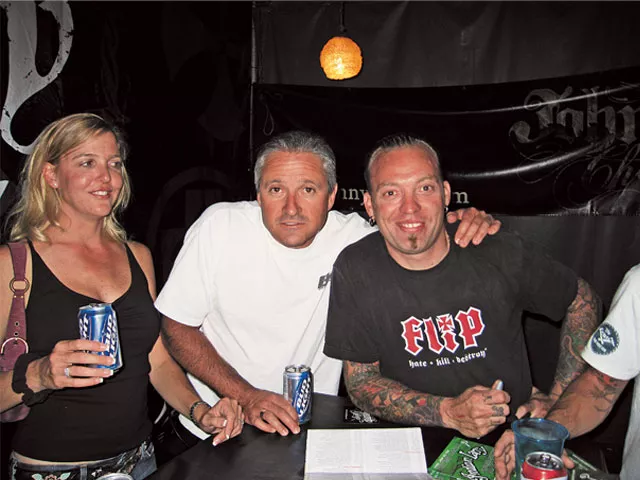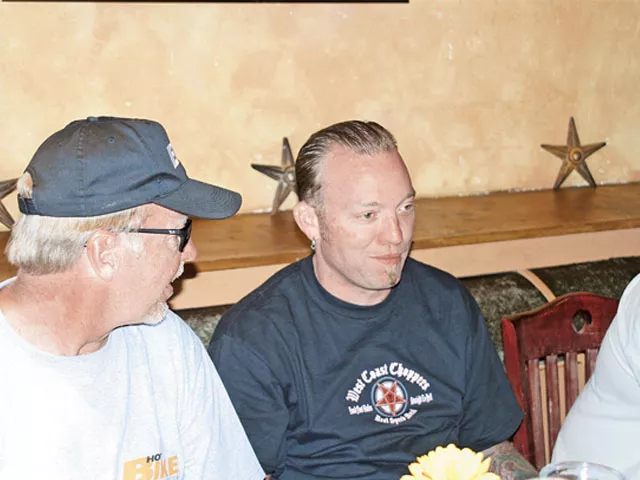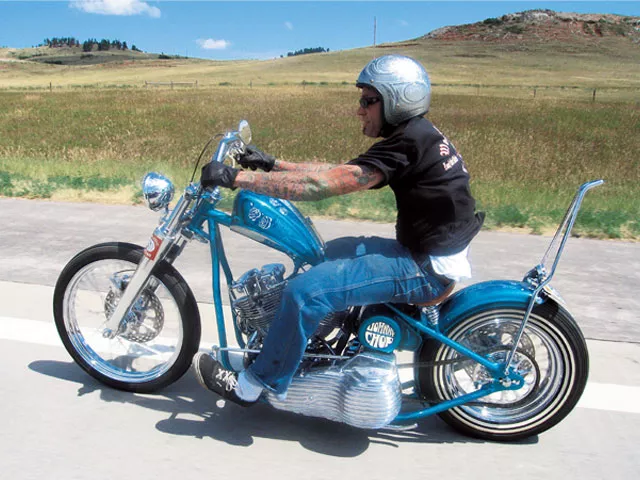 This past March, the custom motorcycle industry lost a bright young star whose passion for turning cold metal into fused, functional art had quickly gained notoriety among the motorcycle masses. On March 28, 2006, at the age of 34, Johnny Vasko (aka Johnny Chop) passed away from complications resulting from a heart transplant he'd received when he was a teenager.
Johnny's story of how he tore into the motorcycle industry isn't too different from most. As a kid he disassembled and reassembled anything and everything he could. As he got older, he naturally ditched the lawn mowers to crawl around and under cars and motorcycles. However, it was his eye for detail and design, skills with metal shaping, and his ability to blend his own style with that of the past which shot Johnny to the forefront of the custom motorcycle scene. The motorcycle masses were first introduced to Johnny back in 2004, when he helped Chica create the Discovery Channel's Biker Build-Off bike. In 2005 he was chosen as one of four builders to be showcased on the Seminole Hard Rock Road House Tour.
"Looking at him with all his tattoos you'd think, 'Oh, here's this hard-core biker guy,' but his look was completely opposite his personality," Hard Rock Road House Producer Carrie Repp told us. "He was always on time, very professional, very respectful, and just fit in wherever he went. He could be the center of attention, jumping up on stage and MC-ing the event and telling jokes, or he'd just sit back out of the scene and watch Roland Sands and Jessie Rooke tear it up."Most recently, photographer and fellow artisan Sara Liberte asked Johnny if she could take his portrait for her upcoming photo series Builder and Machine.
"I only knew Johnny for a little over a year, but every time we saw each other we'd end up shooting the shit," Sara told us. "We'd have deep conversations about craftsmen in the industry, not assemblers. We were both painters, so we'd talk about techniques, or we'd have a bitch session about the trials of running your own business but would always end up laughing in the end.
"I was with him the month before he died. I went out to California to do a photo shoot with him for my upcoming series. I had this camera with me that had been through everything, but when I set up to shoot his portrait, the camera broke. Johnny started laughing, saying, 'That's awesome-my face broke your camera.' Johnny didn't really tell anybody about his heart. He knew how to appreciate the things we take for granted. The poem 'Stay Gold' by Robert Frost has been my favorite since 1983; it has shaped me into who I am and how I live my life, and Johnny understood it." Sara will be selling posters from the fusion photo session, with proceeds going to a charity to be determined by Johnny's parents.
Johnny wasn't just a custom bike builder. He was an artist whose style didn't come from following a fad or making a slight modification to the current trend. His style was a reflection of his personality. Looking at his bikes, you'd think he had metal flowing through his veins-which is highly possible, as anyone who ever met him will tell you he had a heart of gold.
Johnny loved motorcycles, but, more importantly, he loved life.
Unlike most of us who tend to think there will always be a tomorrow, Johnny didn't take time for granted. He knew how to appreciate every day he was alive, whether he was shaping a tank in his garage or just hanging out, playing horseshoes and listening to punk with his friends. Even though his bikes drew a lot of attention, it was his personality and outlook on life that really had an effect on people, as best expressed by his good friend and bike-building brother, Roland Sands: "It's rare to find a friend who embodies the things in life you hold to be true and right-a friend who reminds you and teaches you what it is to be truly human and free and whose opinions and general view of the world fit so well with your own. Johnny was such a person, and his memory will continue to guide and help me through this life as a person and an artist."
This past April, Performance Machine and Roland Sands Designs held a party at their facility to help celebrate the laughter, joy, and "live-life" attitude that Johnny infused in everyone he met. The atmosphere was abuzz with straight pipes; loud punk riffs from one of Johnny's favorite punk bands, The Heathens; burnouts; and the familiar sound of empty beer cans hitting asphalt. Limited-edition Johnny Chop T-shirts were on sale, with proceeds going to HOME, a home away from home for critically ill patients and families at Stanford University Hospital
In conclusion, Roland remembers Johnny and bids farewell to his friend: "The good times, rough edges and kinks, turns, and flat-out straights we shared will always remain close. I know many of you who were close to him share the same feelings, and he'd be stoked to hear our laughter and see our smiles. He always did have the ability to pull a laugh out when it was most needed, and I think now more than ever that's true. So remember his friendship, his crazy smile, his insanity on a motorcycle, his amazing style, and twisted sense of humor. Crack open a beer or 10, pour one out for Johnny, and hold onto your memories. RIP Chop-stay gold."