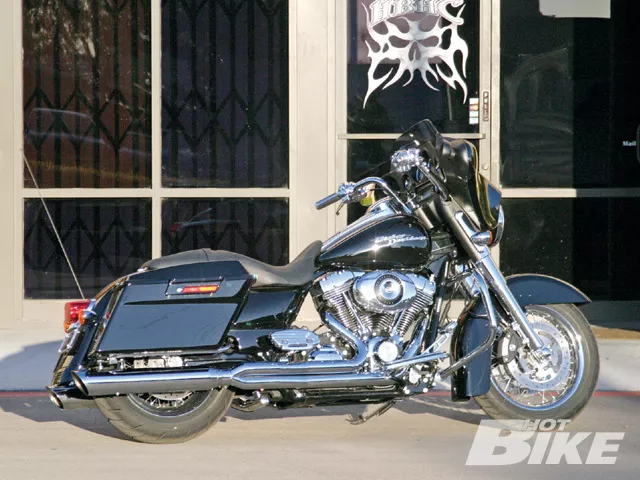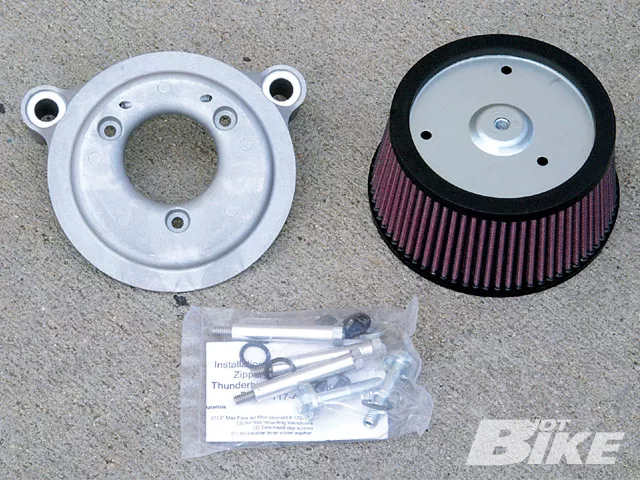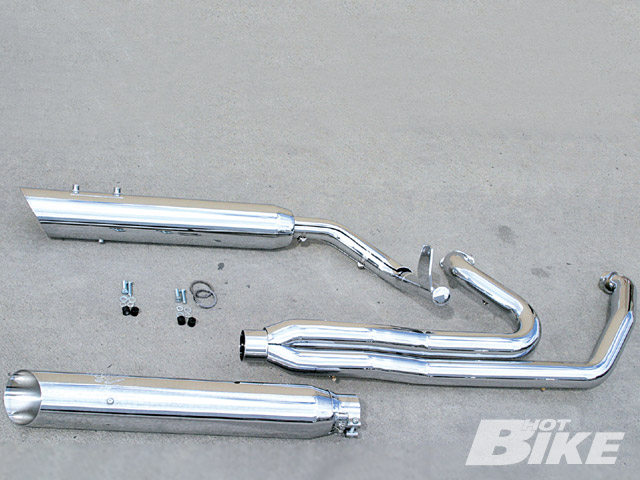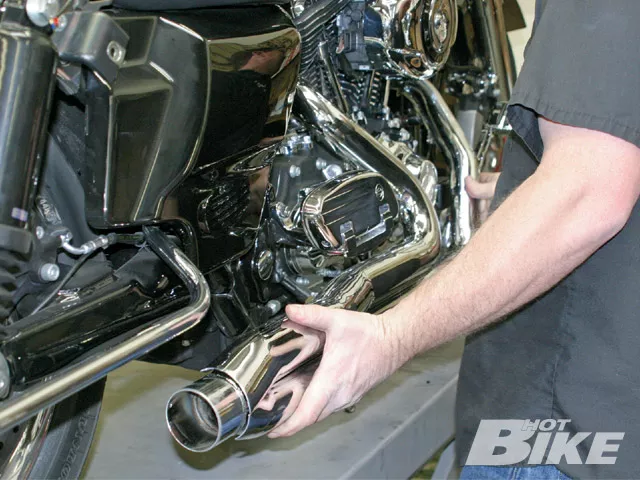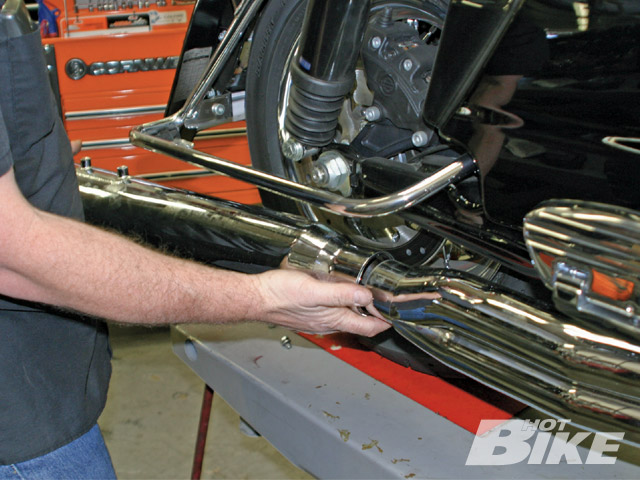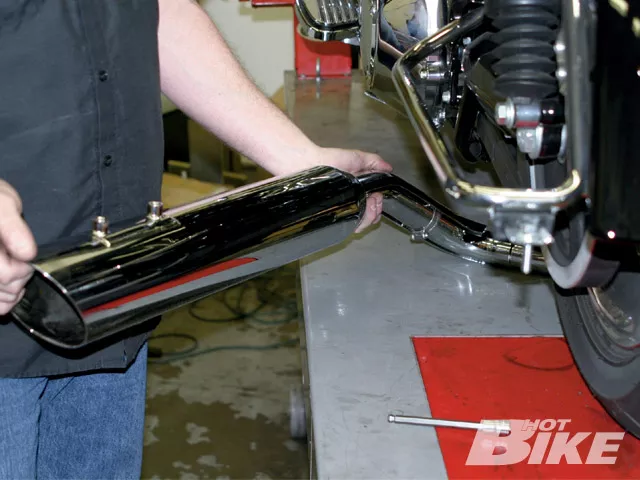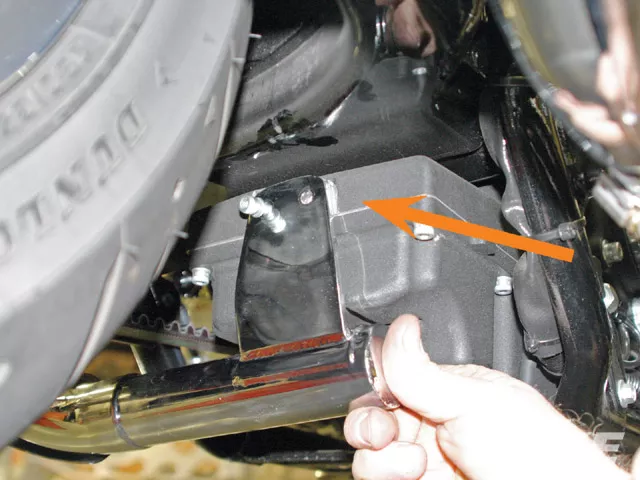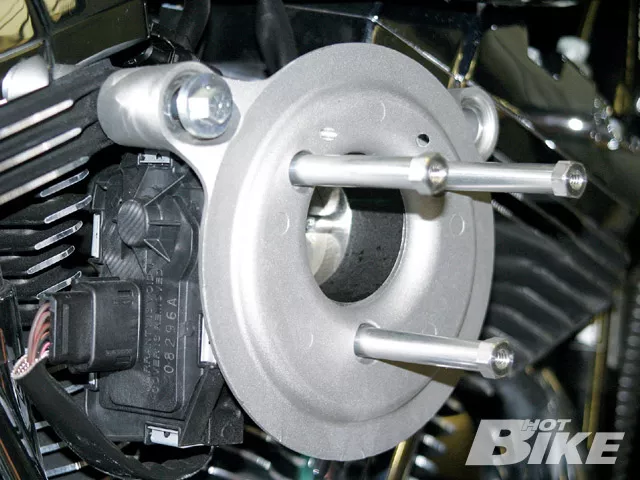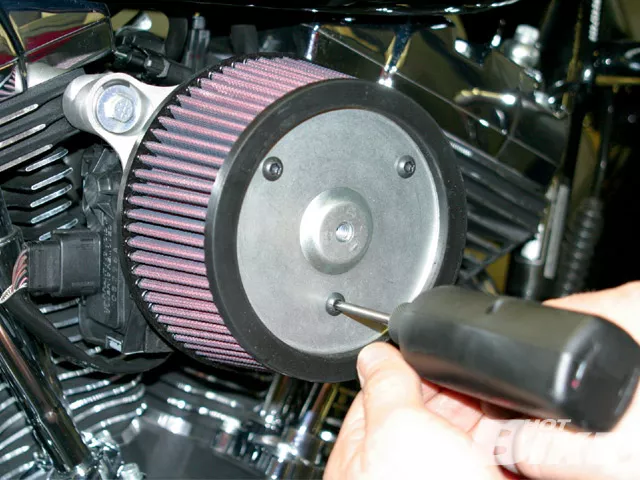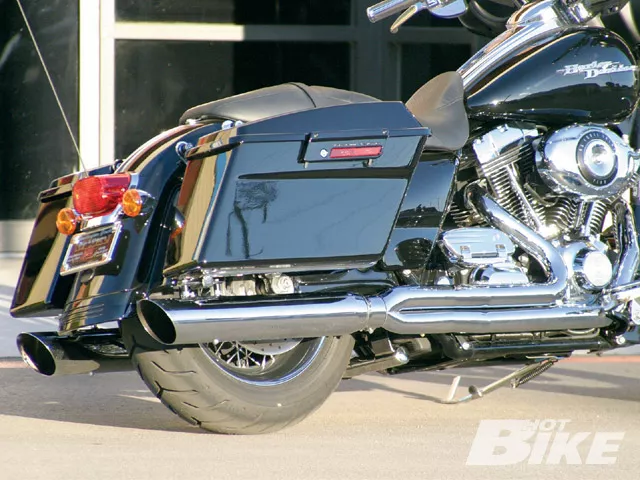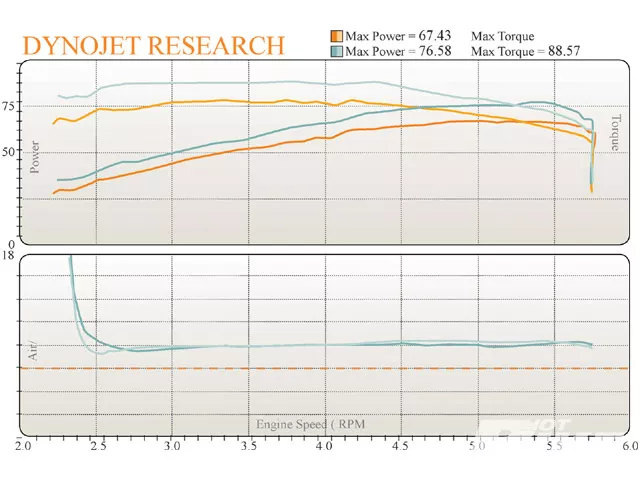 Bolt-on power is great for two reasons: it doesn't require hours of labor, and compared to a complete engine rebuild kit, it won't drain your pocketbook and you'll still see noticeable gains. The most common bolt-on upgrade is an aftermarket pipe and air cleaner and that's exactly where D&D; Performance Exhaust fit in with its Boss Exhaust System and Zipper's Performance Hi-Flow Air Filter kit.
The Boss is a 2-into-1 exhaust system for 2009 Touring models that's available in either midnight black (MSRP: $1,080) or show chrome finish (MSRP: $975) and comes with either Back Cut or Slant Cut exhaust tips. Available with the Boss system, since it's a 2-into-1 pipe, is the Ghost Pipe (MSRP: $346). The Ghost Pipe mounts to the oil pan-replacing the stock crossover pipe-to look as if the bike is running true duals, when in all actuality, it's just a dummy pipe to give the true duals look.
Also available with the Boss system is a Zipper's Performance Hi-Flow Air Cleaner kit (MSRP: $140) that is made to increase airflow with a high flow backing plate. The filter is 100 percent washable and is made from layers of cotton gauze material. The backing plate incorporates internal breather passages and is available in three finishes: silver cast aluminum, black, and chrome.
According to Aaron Whitney, chief engineer at D&D;, the company did a lot of testing with the new system and noticed that after testing the Boss system and Zipper's Hi-Flow air cleaner kit against the stock setup, there were increases in horsepower and torque. Aaron also noticed that the air/fuel ratios were essentially the same. Aaron mentioned, if you were running a high-performance cam or had some motor work done, you would definitely want to run a tuner when combined with the Boss system. But if you're only running the Boss system and Hi-Flow air filter with no motor work, no tuner is actually necessary; however, you could see some slight gains and increased performance if you decided to run a tuner.
We stopped into one of our neighborhood Harley shops, Huntington Beach Hogs and Choppers to perform the install.