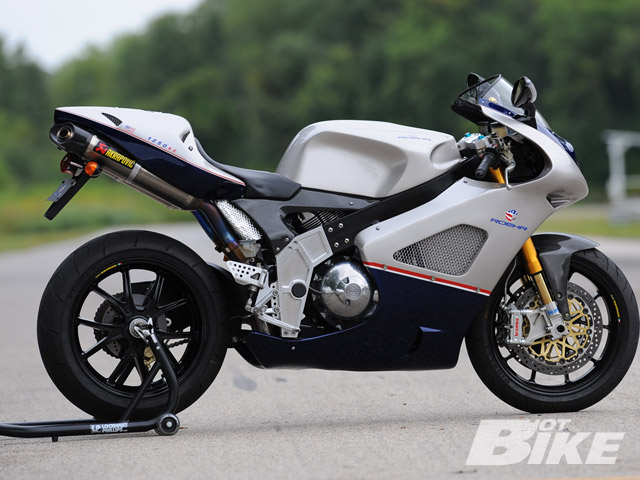 Roehr Motorcycles, owned and designed by Walter Roehrich, recently released this 1250SC, which is powered by a Harley-Davidson V-Rod engine. Also to help create the most powerful American production motorcycle engine available, Roehr Motorcycles has applied its Roehr Supercharging System (RSS) technology to enhance this engine's power output without changing the character of the power delivery.
The chassis for this bike features a unique bi-metal beam frame that's constructed of 4130 Chrome-Moly steel and 6061 T6 aluminum. The frame has a wheelbase of 56 inches with a 23.5-degree rake at the neck and 3.5 inches of trail with a seat height of 31.5 inches. The bike comes in with a dry weight of 432 pounds (200 pounds less then a stock V-Rod).
At this point, this is a build-to-order bike but the company plans to put out around 100 bikes worldwide. To find out all of the details about the bike, check out the full article in the regular issue of HOT BIKE, on newsstands July 28, 2009!!!!