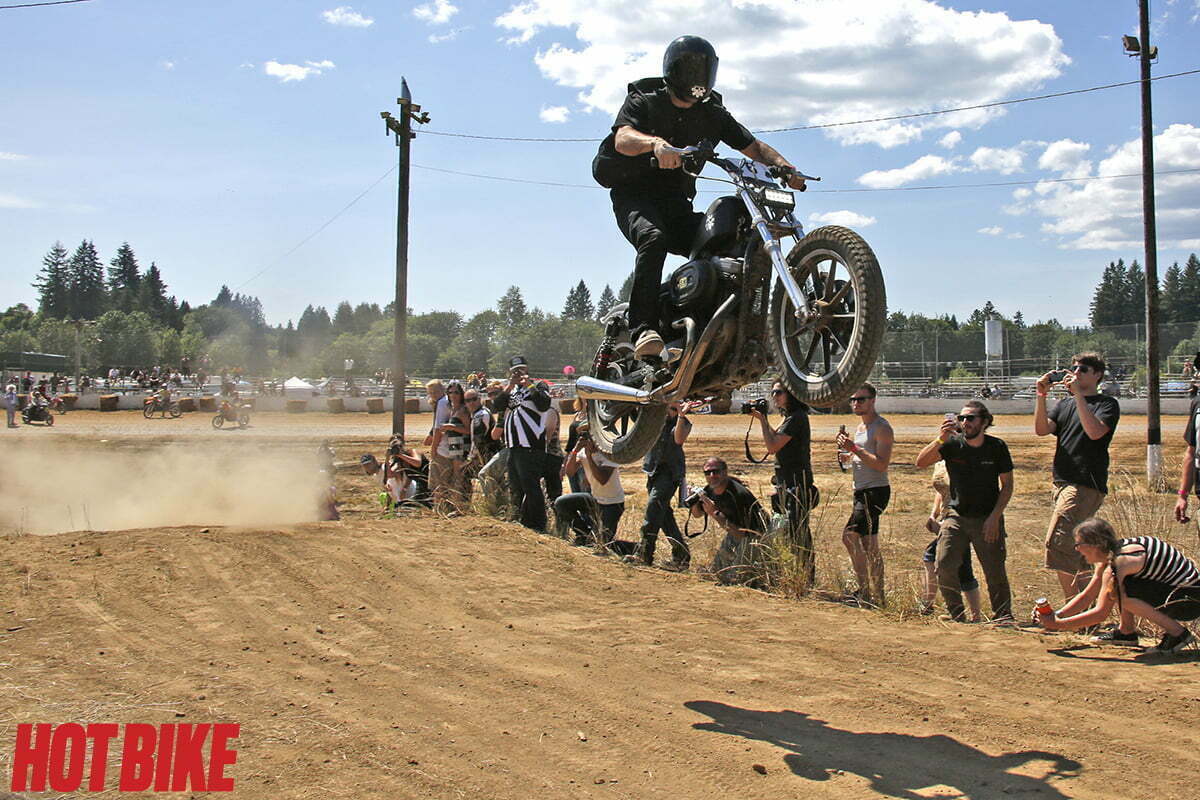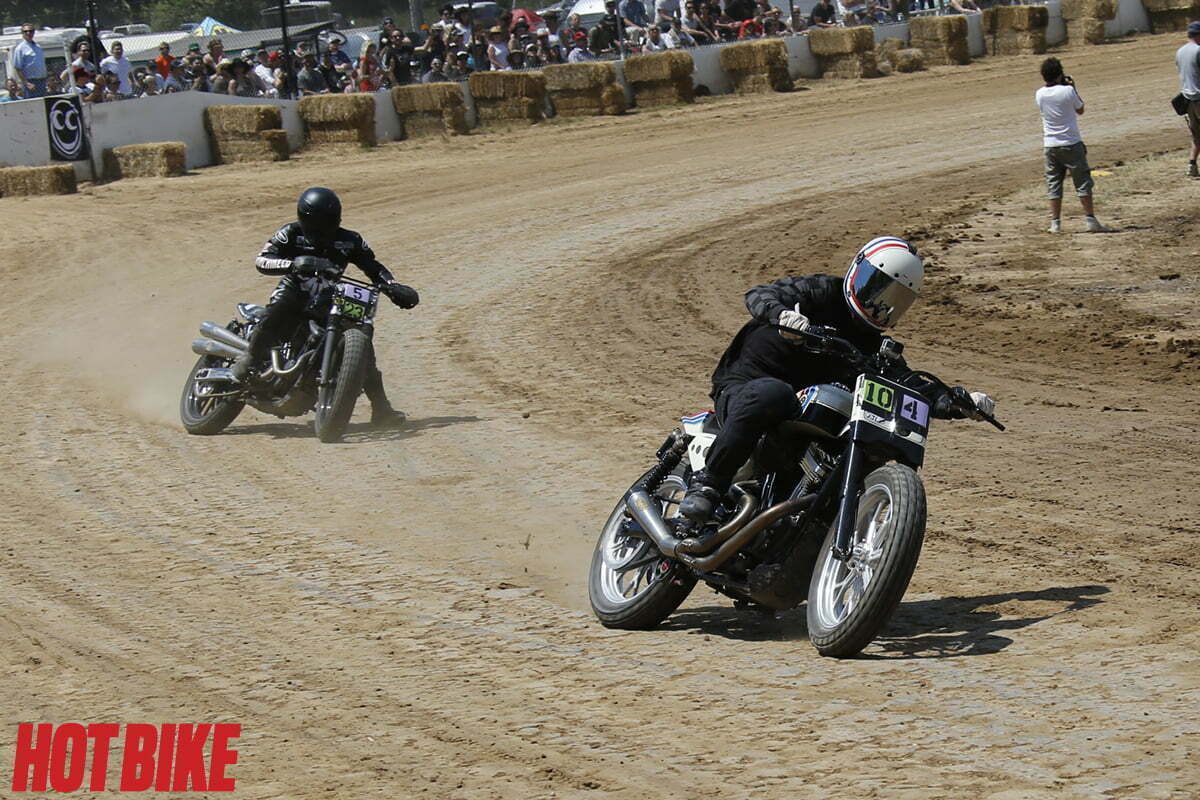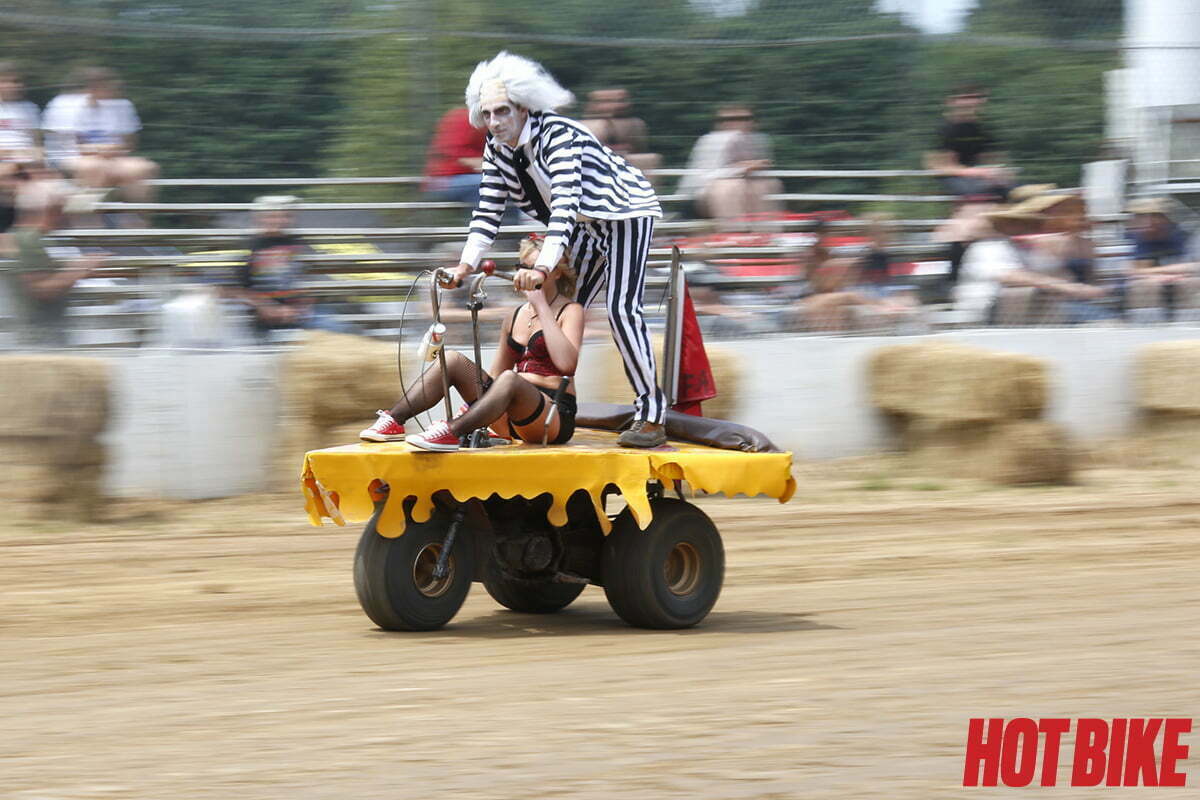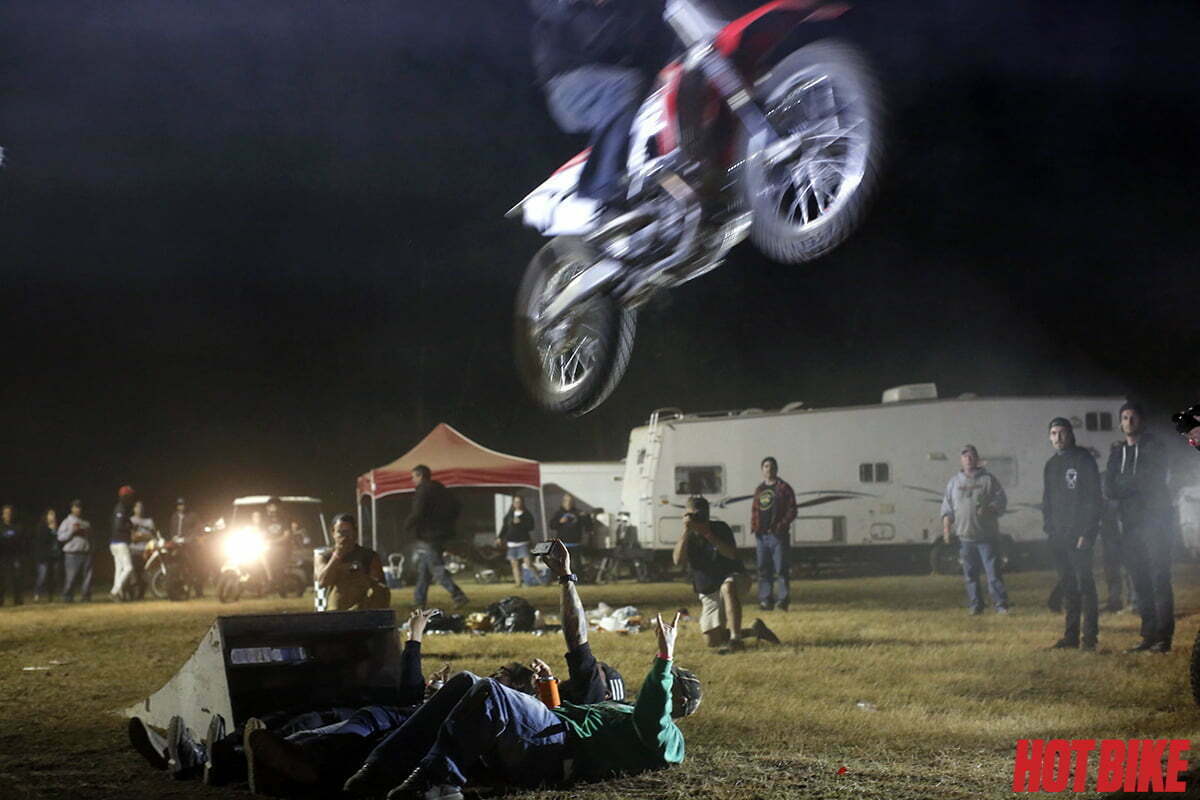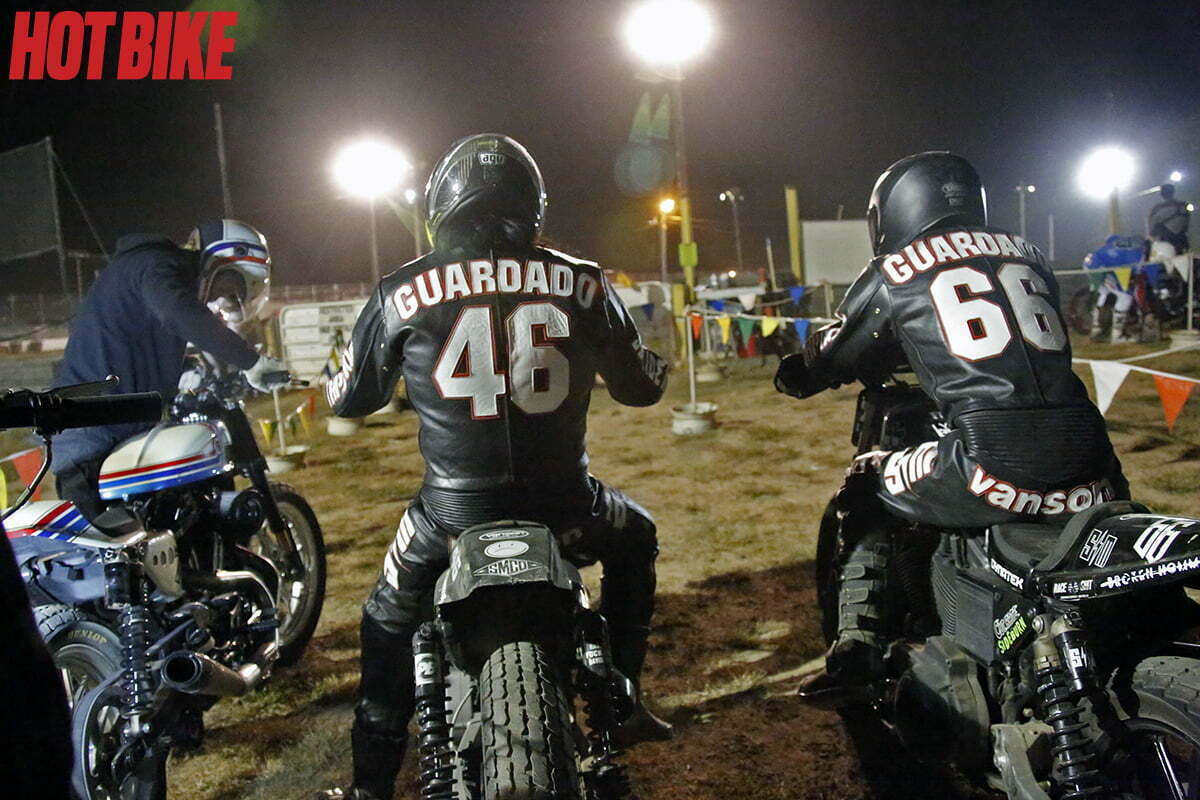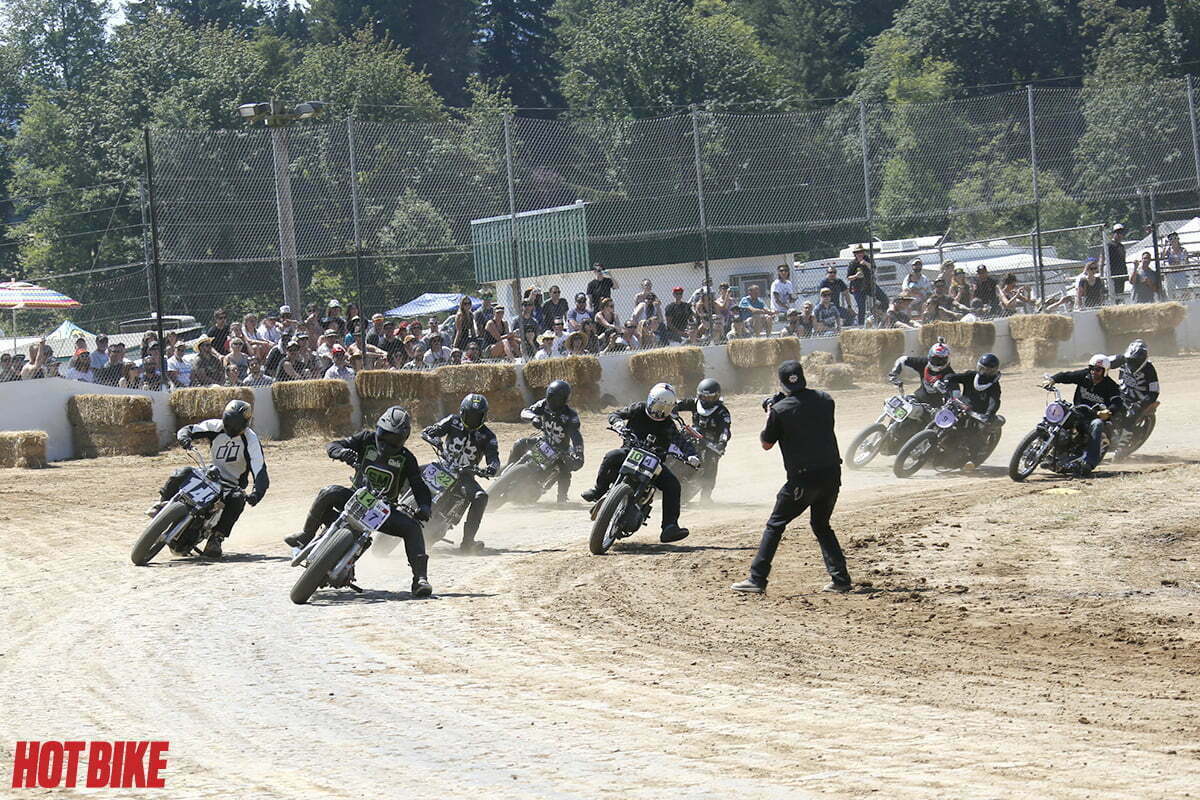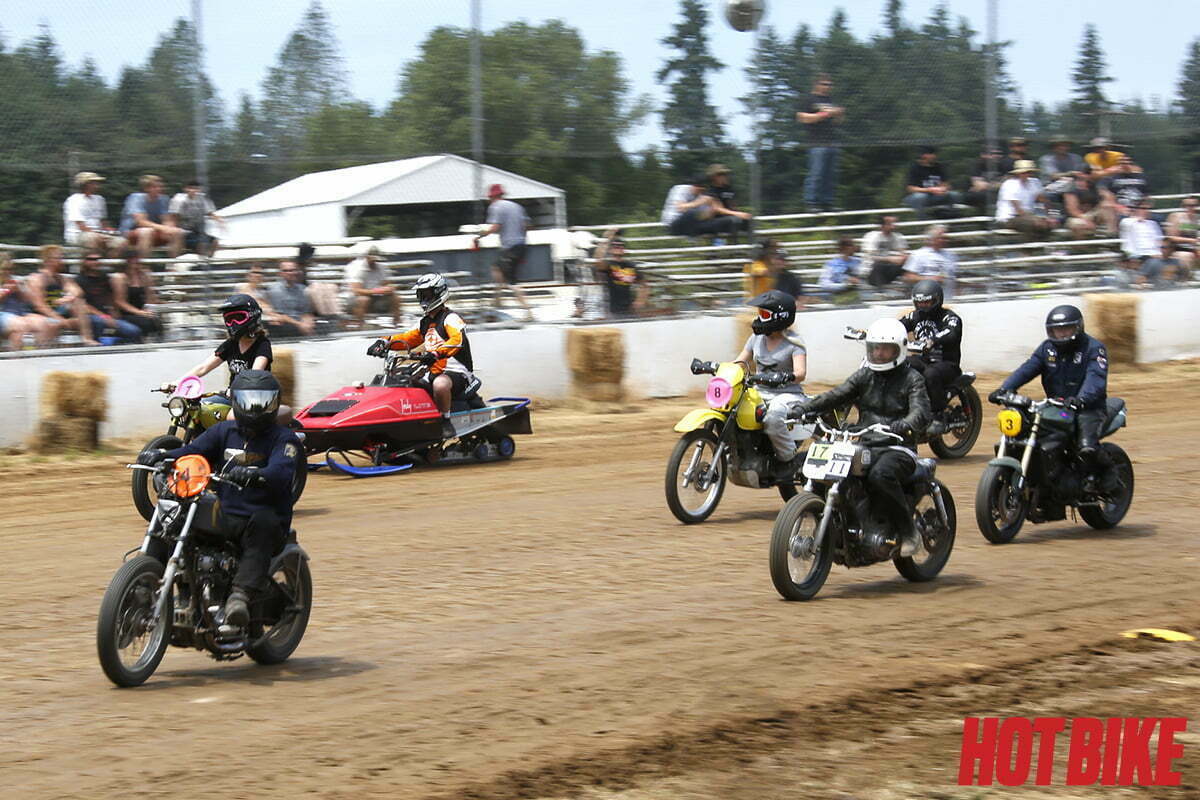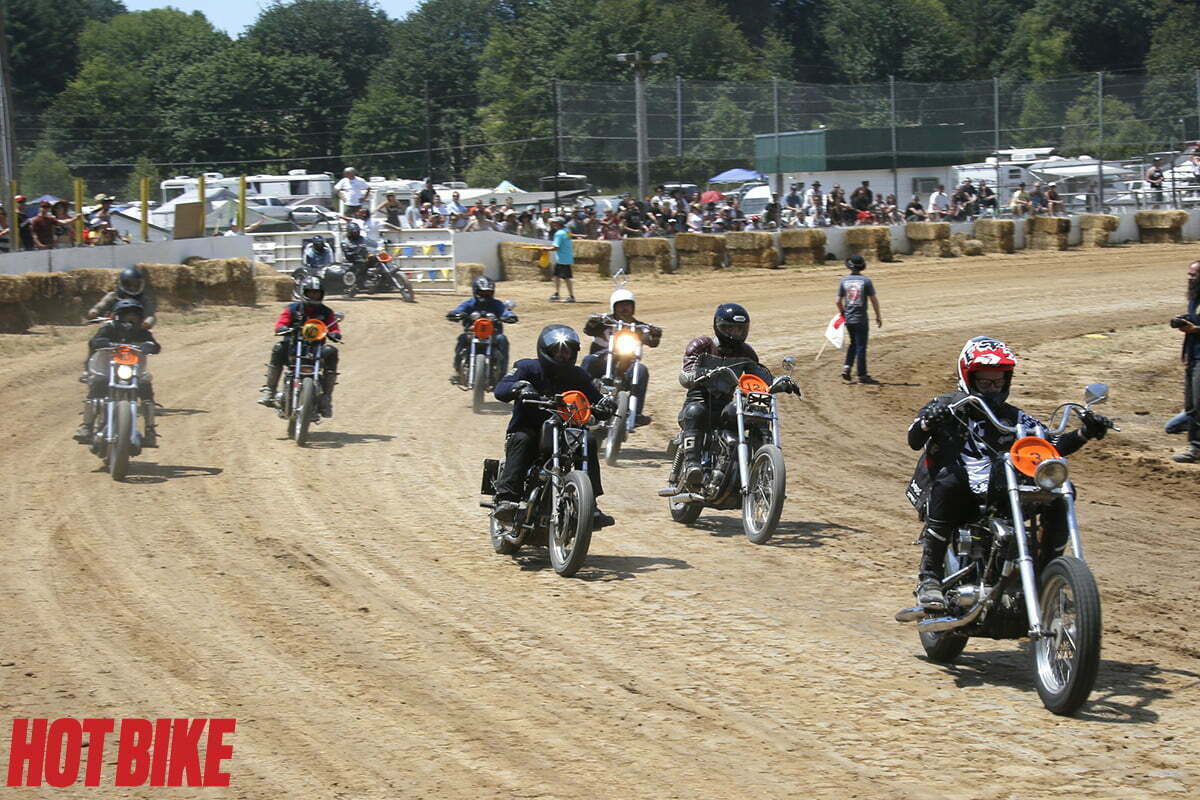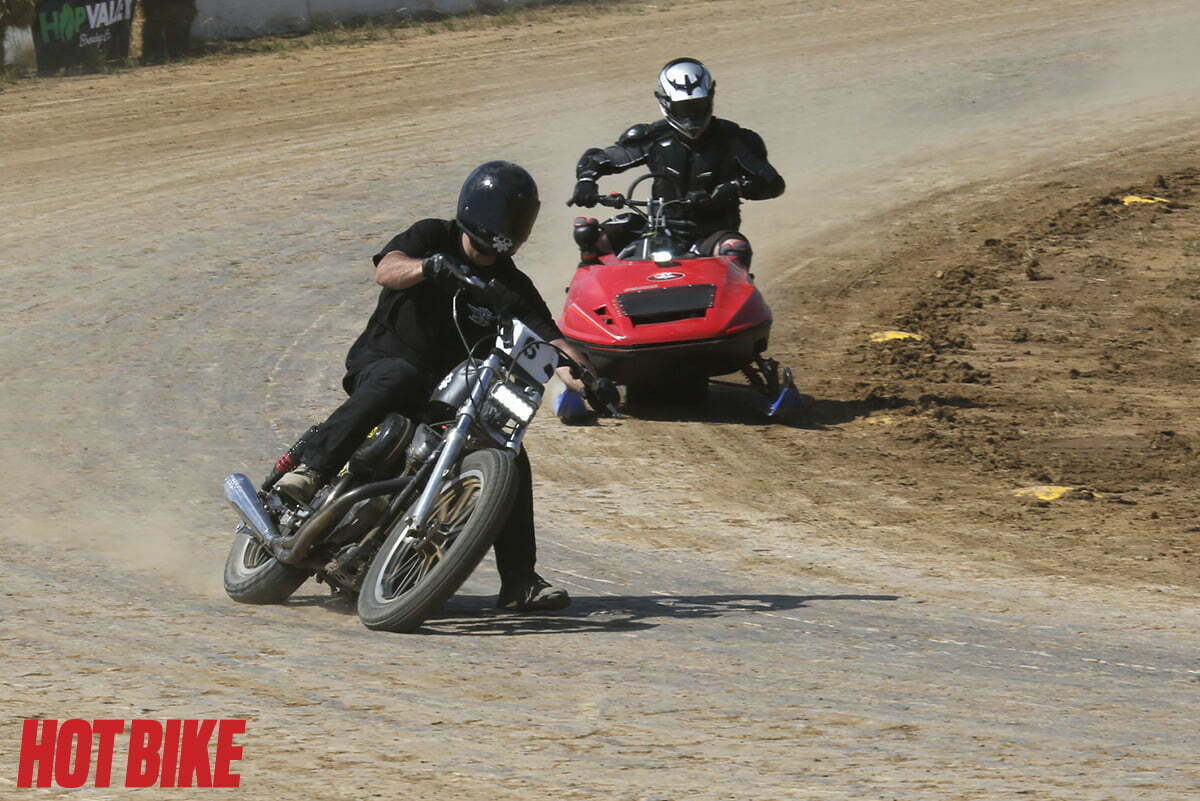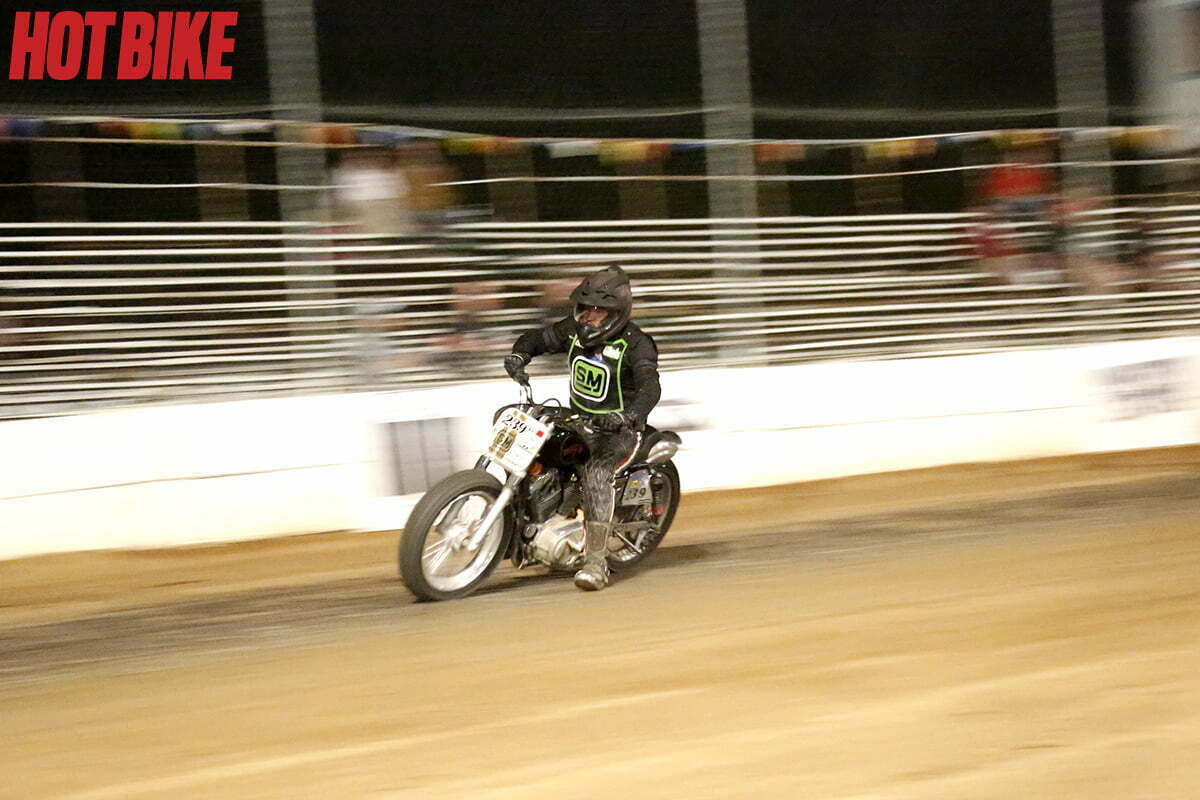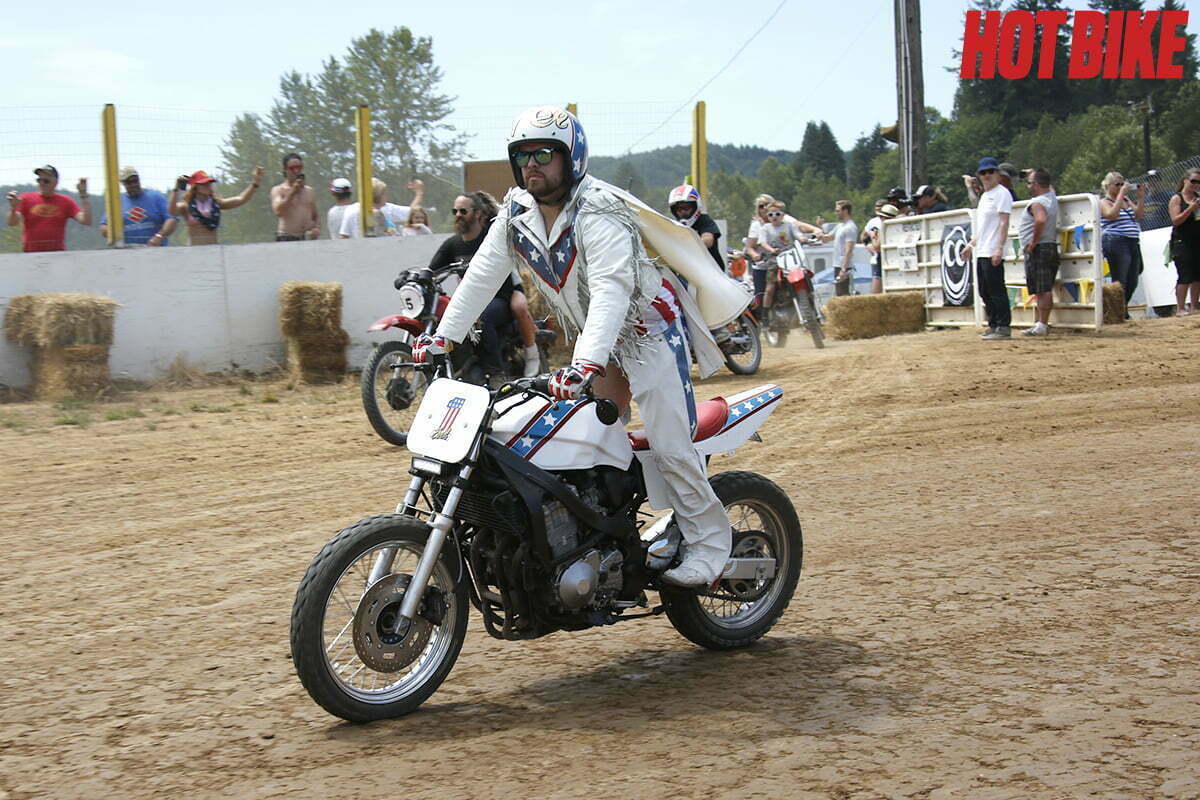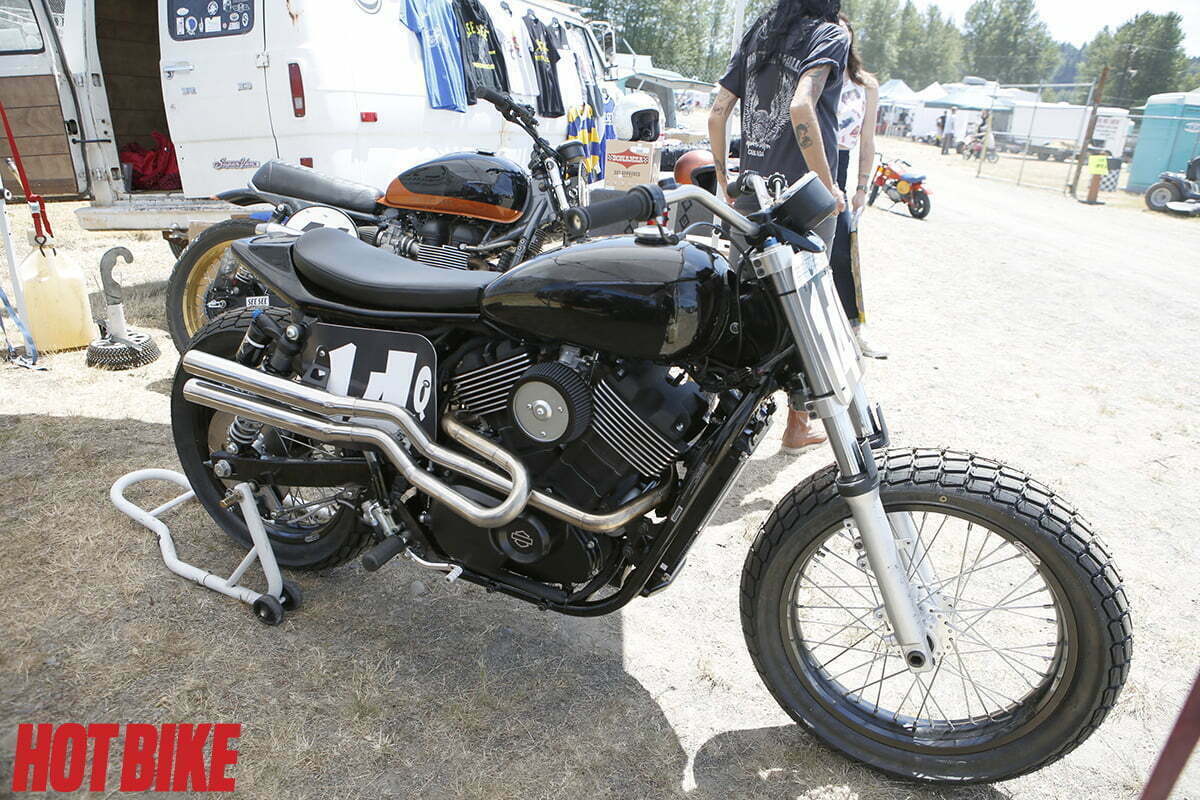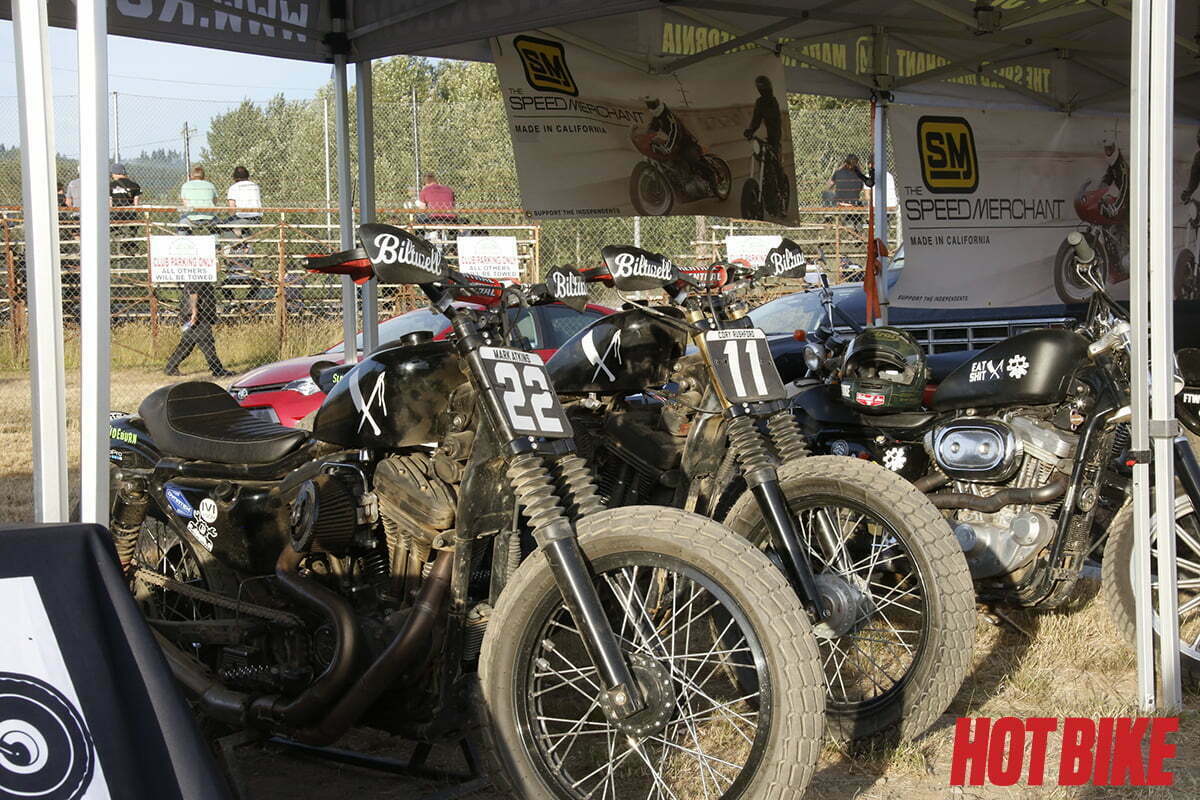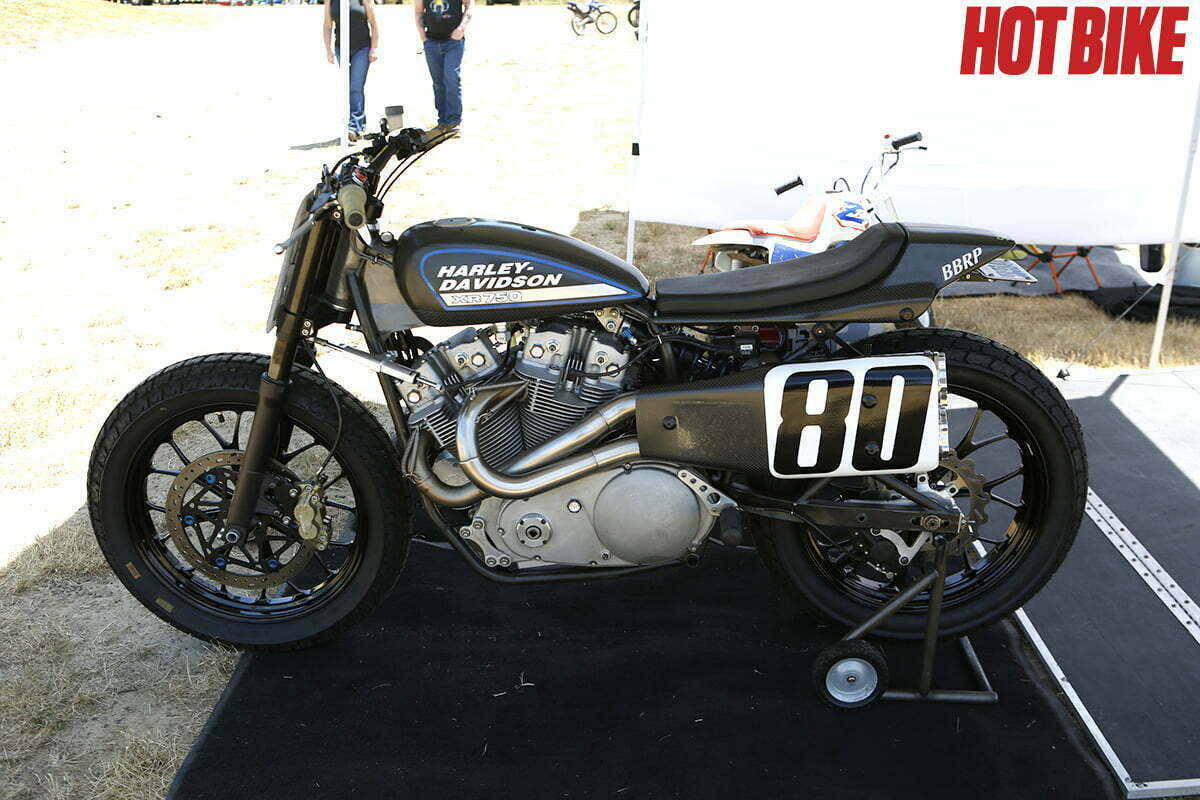 The small and quaint town of Castle Rock located in the Washington timber country was the setting for an motorcycle festival of organized chaos, better know as Dirt Quake USA hosted by Sideburn and See See Motorcycles. Dirt Quake originally started out in the United Kingdom a few years back as a way to get novices and unfit for racing motorcycles out on the race track and of course to have a ton of fun. The event has since migrated across the pond to the USA because we also of course like to ride unfit for racing bikes on a track and have fun.
Dirt Quake USA is in it's second year running and was nothing short of amazing tomfoolery. Where else can one race the bike of their choice against snowmobiles, trikes, motocross bikes, choppers, mini bikes, full blown race flat trackers, sport bikes and anything else that was created with 2 wheels? At Dirt Quake it and more happens.
<div class="st-block quote text-
Notice: Undefined index: st_text_align in C:laragonwwwhotbike-importblocksquote.php on line 1
">
Dirt Quake USA is in it's second year running and was nothing short of amazing tomfoolery
This year's event kicked off on Saturday June 20 with a cool swap meet where all kinds of interesting things could be had. Saturday night was time for some flat track racing run by the Mt. St Helens Motorcycle Club. A full plate of official flat track classes was the order of the evening, although they did add a "Street Tracker" class due to the influx of dirt oriented Harley-Davidson Sportsters in attendance for the following day's Dirt Quake shenanigans. Racing ended about midnight, that is when Dirt Quake held a happy hour with live music and free adult beverages. What happened next is a blur and quite fuzzy to most in attendance. Mini Bikes in the mosh pit, fireworks, people laying down and getting jumped by motorcycles taking off of a plywood launch ramp, grass track racing around barrels and a dry docked boat full of people getting towed around in the dirt were all part of the fun.
It was a good thing Sunday's activities didn't start until about noon because nobody was in any kind of shape to function properly until then. Sunday's racing action was a thing of controlled chaos and beauty. All kinds of bikes that had no business on the race track roared and sputtered around the dirt oval at way too fast speeds. Fun to watch and even more fun to participate in.
Dirt Quake USA is like no other event in the country and has to be one of the funniest motorcycle gatherings on the planet.
We enjoyed it so much we are already planning for Dirt Quake 2016 and looking for really unfit motorcycles for track use.