Being at a Hell On Wheels MC event is sort of like going back in time and being in a segment from the classic motorcycle movie On Any Sunday. These events are all about having the most fun one can have on two wheels with a vibe straight from the 1970s. Personally I have just as much fun spectating at these throttle-happy shindigs as I do racing in them. It's nonstop entertainment and smiles.
Hell On Wheels MC is a vintage motorcycle shop based out of Santa Ana, California, run by a gentleman called "Meatball." I'm not even sure what Meatball's real name is, though I'm positive there is a pretty good story behind the name. What I do know is he has been wrenching on and racing vintage bikes ever since I can remember first hearing about him nearly a few decades ago.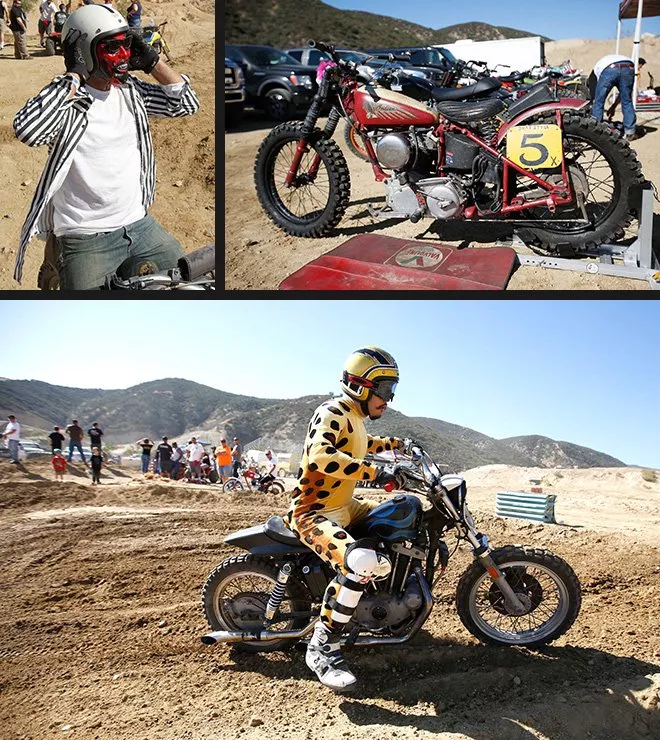 Meatball and his crew laid out a challenging yet friendly to all bikes dirt course at Glen Helen Raceway in San Bernardino that featured a few turns and jumps before finishing with a steep football-field-length uphill.

The racing was loose and eclectic as riders battled head to head, with sometimes even a third bike sneaking in the race. The machines ridden ranged from chopper minibikes to vintage desert sleds to VW-powered trikes with a good amount of costumed riders atop them. If it had an engine and two or three wheels, it was probably raced. The largest (more than a dozen) class of bikes consisted of vintage tank-shft V-twins that were 50, 60, 70 or more years old! Quite surprising yet awesome. Seeing and hearing those bikes roar around in action was definitely the highlight of the event.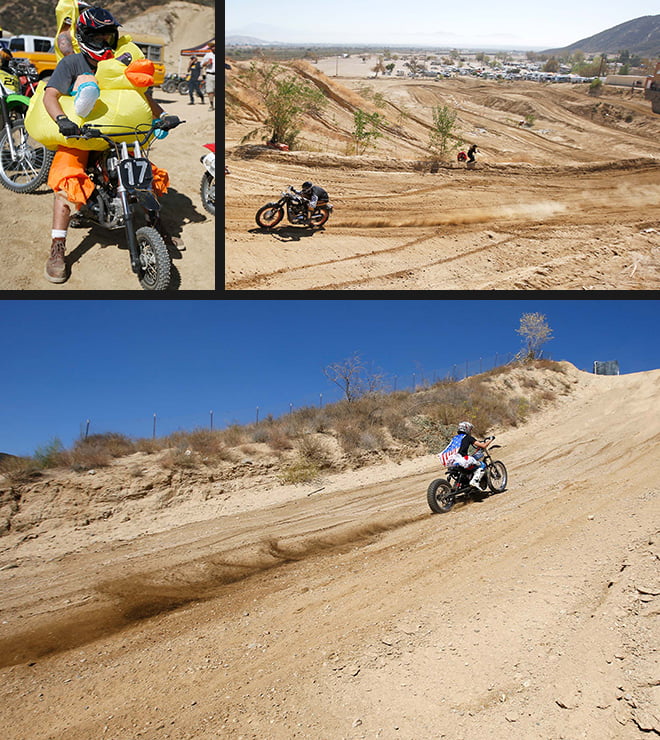 If you like to have fun of any kind, the Hell On Wheels events are not to be missed, especially the yearly Halloween hill climb. We're already getting our costume and bike ready for next year.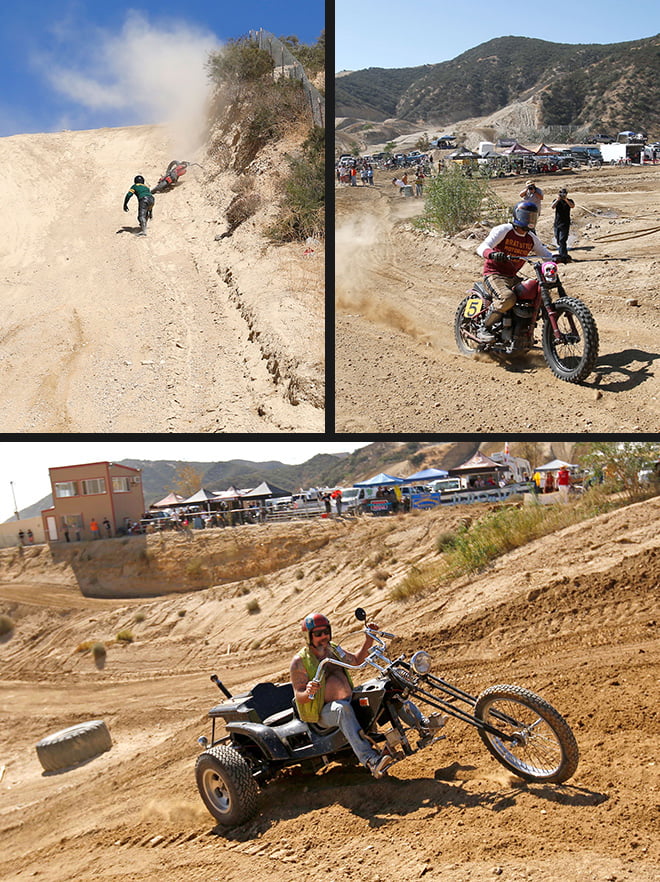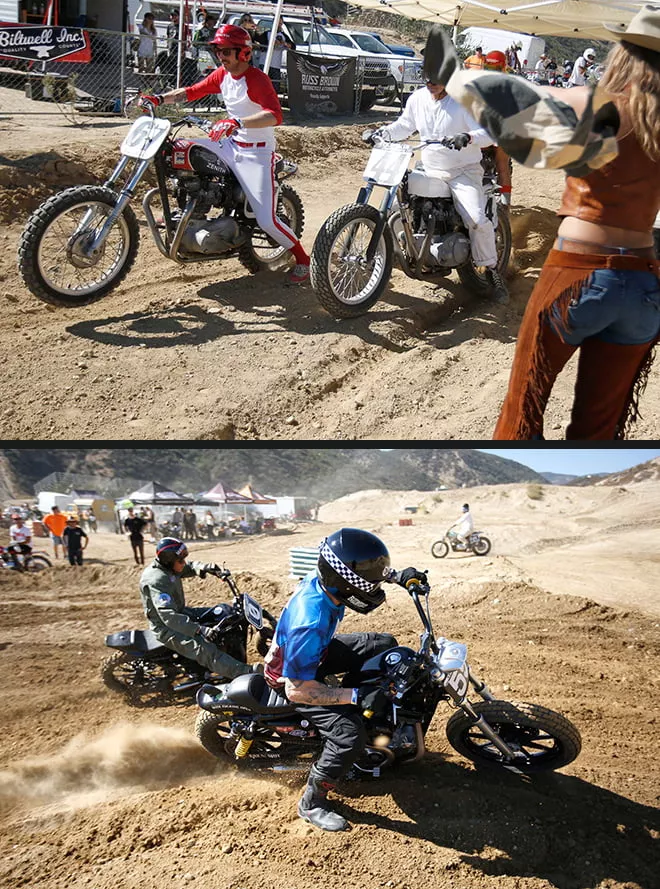 ---
---