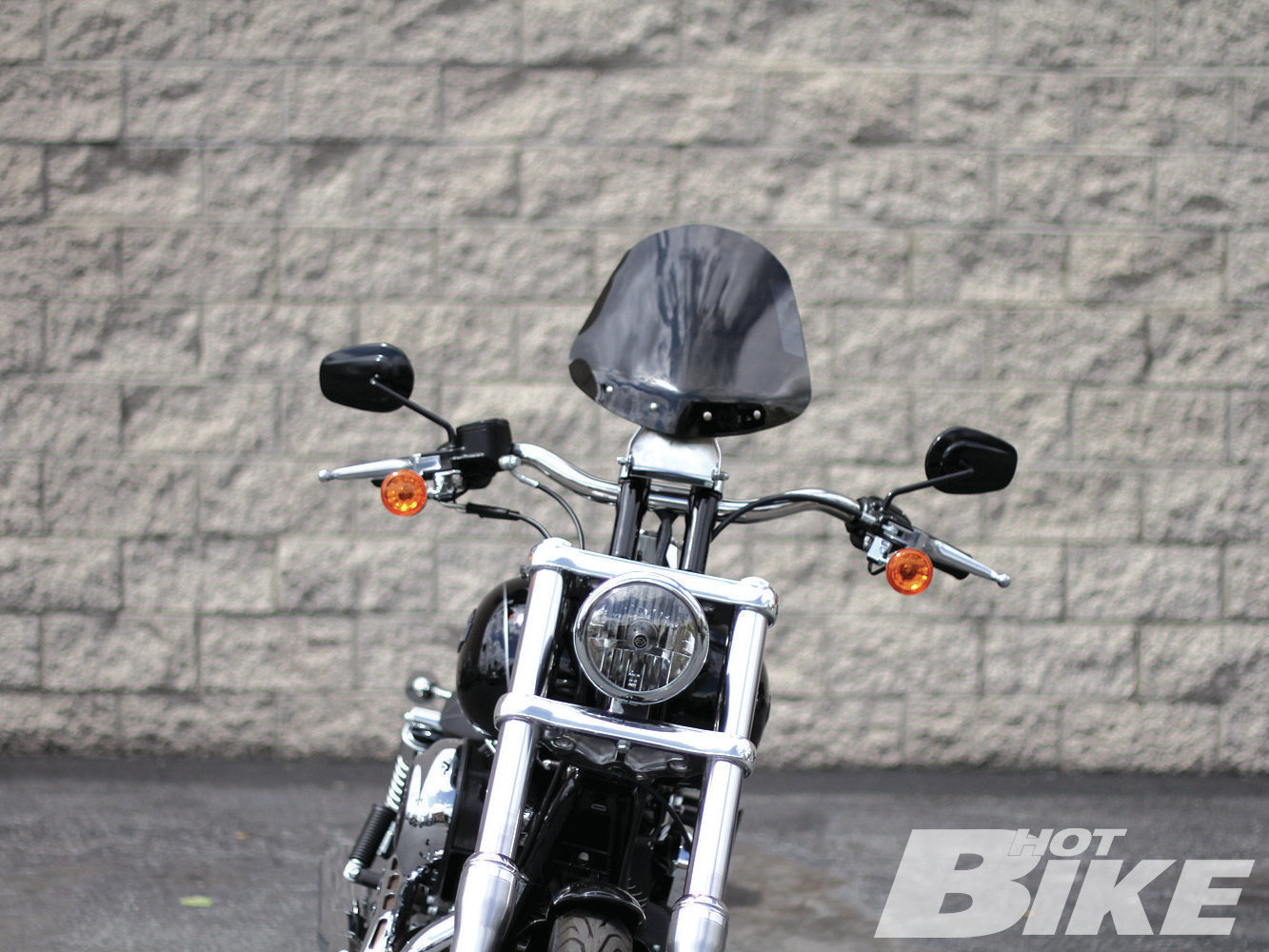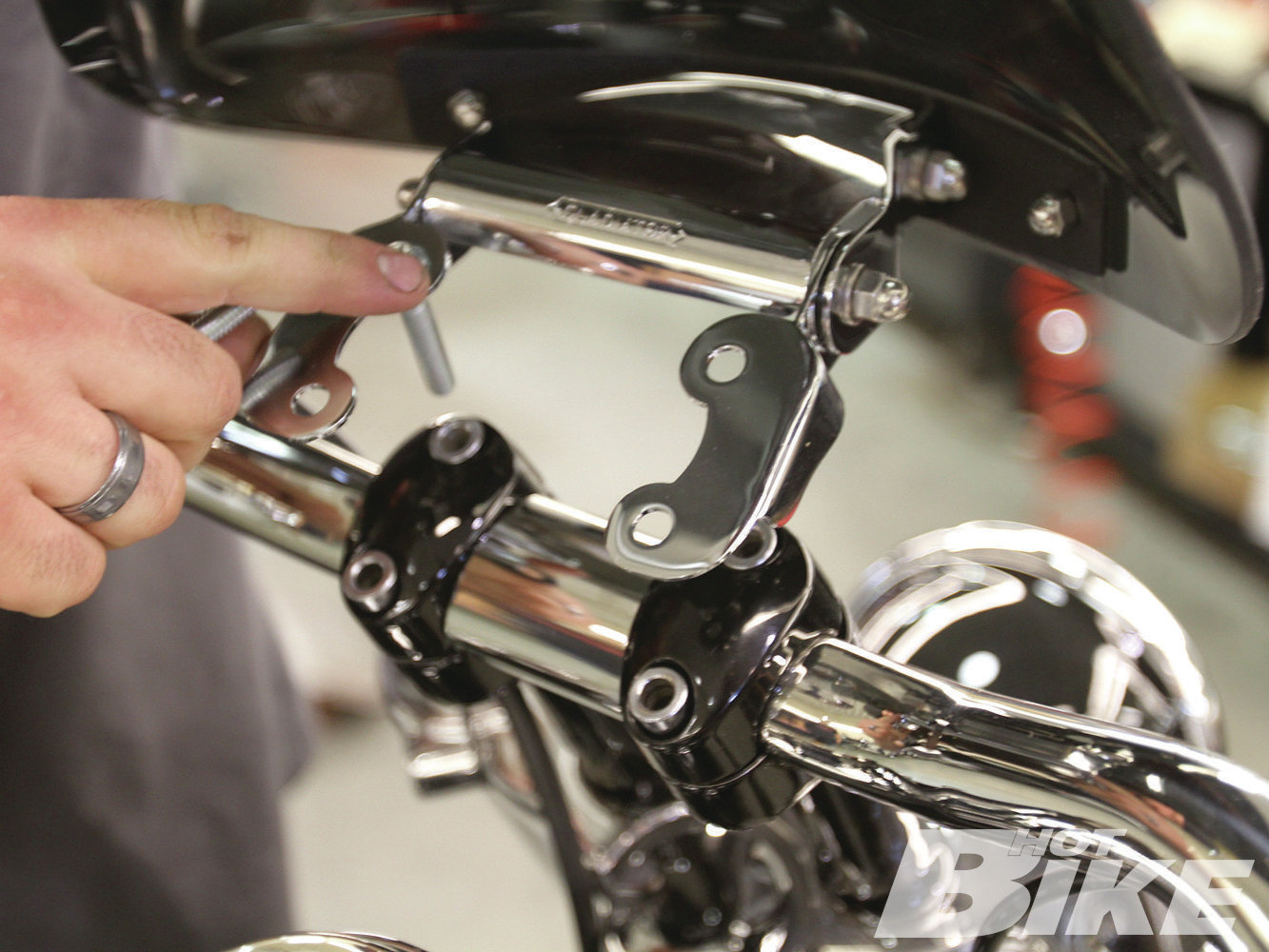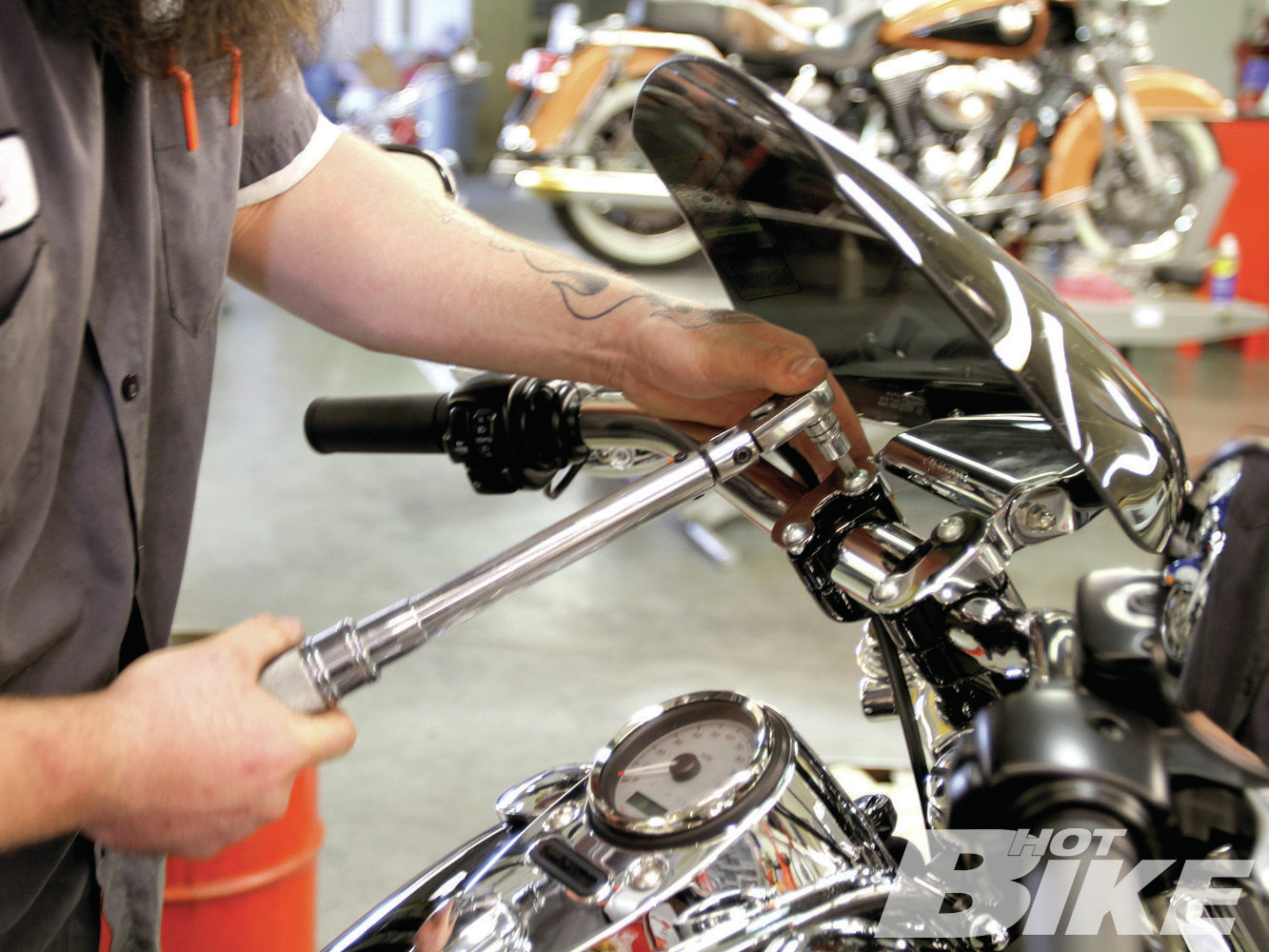 Finding the right windshield is not as easy a task as one might think. There are so many options out there that the search becomes daunting. Some riders want something that can be popped on and off in a matter of seconds while actually providing some protection from the elements and road debris. All riders want a windshield that can handle a good beating and won't show too much wear after the miles are racked up.
National Cycle is no stranger to windshields. The company has been in the wind deflection game since 1937. That's more than 70 years in business, and it doesn't take a genius to figure out that companies that have survived that long must be doing something right. Which brings us to National Cycle's recently released Gladiator Windshield ($219.95-$249.95).
<div class="st-block quote text-
Notice: Undefined index: st_text_align in C:laragonwwwhotbike-importblocksquote.php on line 1
">
Here are just a few options the Gladiator provides: completely lowered, somewhere in the middle, and extended all the way up.
The Gladiator is a quick-on, quick-off windshield that bolts to the handlebar's top riser clamp on multiple Harley-Davidson models. It's formed from a hard-coated polycarbonate material that's backed by a three-year warranty. It measures 14 1/2 inches tall by 12 1/2 inches wide and is available in four iterations: dark tint with chrome mounts, light tint with chrome mounts, dark tint with black mounts, or light tint with black mounts. Thanks to the Gladiator's Dual-Pivot technology, it can be adjusted to fit varying rider's heights, dimensions, etc., and can be adjusted forward and backward, up and down.
We headed over to Skip-Fordyce Harley-Davidson in Riverside, California, to have our buddy, Alvie, pop the Gladiator on a Wide Glide in a matter of minutes. HB
Source:
National Cycle
(708) 343-0400 | nationalcycle.com
**Skip-Fordyce Harley-Davidson **
(951) 785-0100 | skipfordyce.com