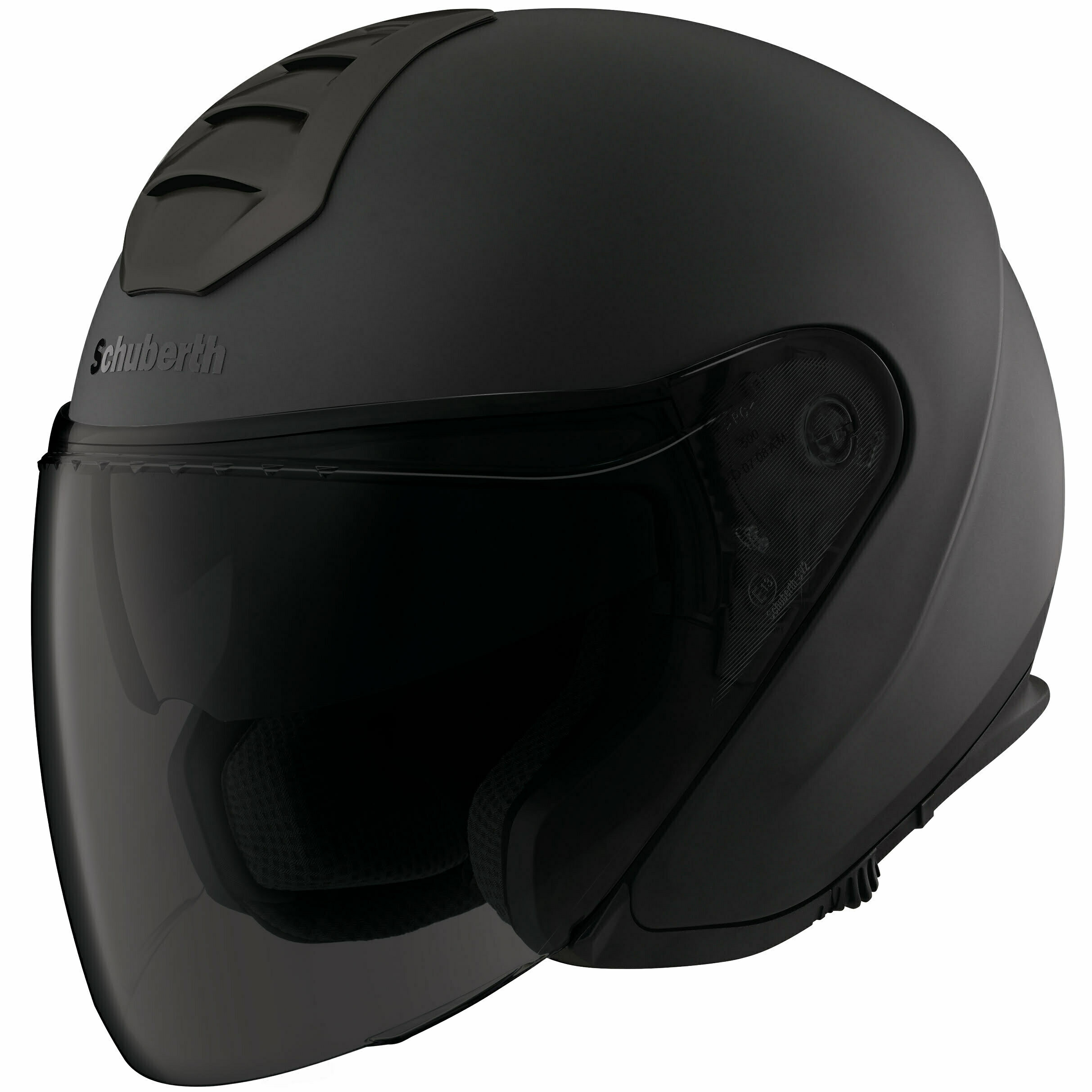 Day 2 of the 2016 GEICO Hot Bike Tour brought us to the Wheels Through Time Museum and we're gearing up for day 3. Schuberth stepped up as a sponsor for this year's tour, and they've been making protective headgear since the 1940s. From 1954 onwards, motorcyclists were able to wear a helmet of the Schuberth brand. That catalyzed a success story which continues today. Countless motor bike helmets were produced and sold since the foundation of the company.
Now Schuberth makes helmets for worker protection, police, fire brigade, Formula 1 autosports, and motorcycling. Schuberth's M1 Helmet, pictured above, is a combination of light weight comfort and modern style and comes with built-in speakers and boomless microphones that are ready for the plug-and-play Bluetooth Schuberth Rider Communication system. The helmet can be used with or without the face shield and features a drop down sun visor.
For the latest updates on the Tour, see our Facebook page or the dedicated Tour page of this here website.