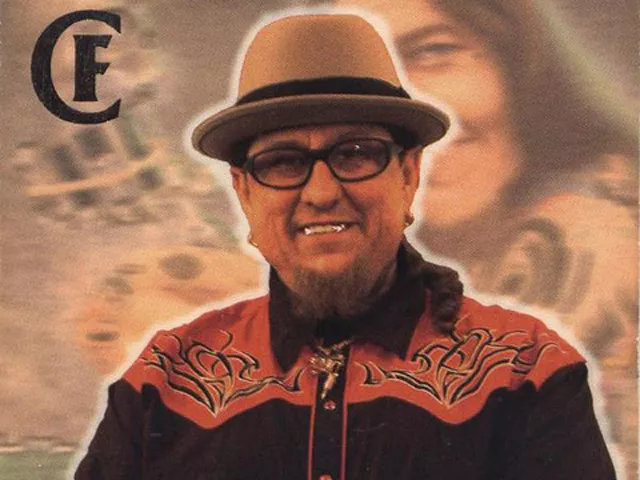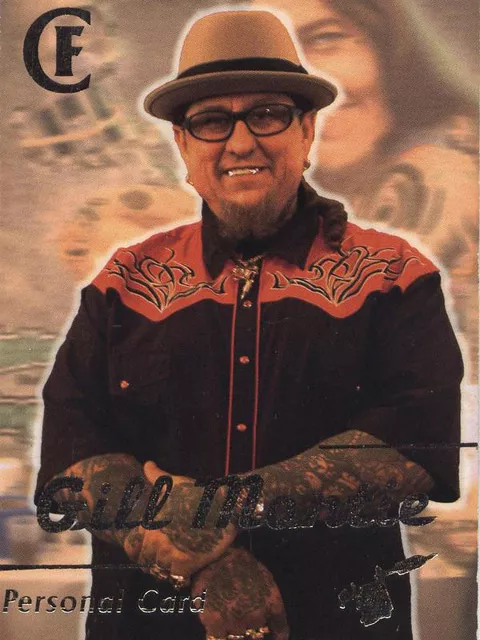 STURGIS, SD—JULY 23, 2010 - Gill Montie and the crew from the world famous Tattoo mania in Beaumont, Texas will be taking center stage at both Broken Spoke locations, With Gill "The Drill" Holding the reins, the Tattoomania mayhem is sure to get everyone's attention this year at Sturgis for those that expect more from a tattoo shop than just lines on skin. Tattoomania is composed of only the best artists who have all trained under their mentor, Gill Montie, who is a living legend in the tattoo industry.
Originally setting up shop in Hollywood, California, Gill became an instant celebrity himself and was not only tattooing the who's who stars in Hollywood, but appeared in many of their movies, music videos, and event toured with some bands doing security. Gill is currently involved with the construction of the one and only tattoo hall of fame where not only will he be the only of the first inductee, but has been asked to set up shop and work out of the hall of fame location. Known for his skull tattoos, Gill has created a top notch team of only the best artist in the country and you will get a once in a lifetime chance to be inked by tattoo royalty. This year promises to bring not only the best artwork in the area, but special guest appearances from other well-known tattoo artists and celebrities that will be stopping by to pay homage to their friend and favorite ink slinger.
The Broken Spoke Saloon downtown will have two fantastic artists including Gill's son, Shane Montie and Matt Wasdyke who is flying in from Alaska to join the crew and will be open starting August 3rd from noon till 2 am when the bar closes. Out at Broken Spoke Campground/ Sturgis County Line you can meet Gill himself and five other amazing artists who have all taken notes from the man. The all-star line-up includes: The Amazing Matt Brown, Johnny Johno, Frank Ball, Waylon Hart, and Gill's Daughter Sheila Rose Montie who specializes in cosmetic tattoo makeup. The campground shop will be open starting August 3rd from noon until 2am at closing time.
Tattoo competitions are held daily at both locations and on Wednesday night both shops come together for the best overall tattoos for both male and female with cash prizes and trophies included. "It's been taken for granted the quality and care of tattoos and it's about time we had something like this to breathe new life into that part of the Sturgis experience. People get tattoos in Sturgis remember this amazing ride and its nice to know you can get it done the right way by tattoos artists that are this talented and care enough to create custom pieces that first your visions," says Gill Montie.
You can find up-to-date news about what's happening at Tattoomania at the Broken Spoke Saloon website complete with the artists profiles and portfolios so you can choose your favorite artist and set up your appointment. This year promises to be an unforgettable experience and Gill would like to invite everyone to celebrate this year's 70th Anniversary Tattoomania style. "With over 40 years of life experience, Sturgis is a part of my life and my family's life. Come and let us tattoo your soul," says Montie.
For More Information:
Visit Broken Spoke Saloon Website:
* WWW.BROKENSPOKECAMPGROUND.COM *
*WWW.BROKENSPOKESALOON.COM *
Or Join us online:
* WWW.FACEBOOK.COM/GILLMONTIESWORLDFAMOUSTATTOOMANIA*
* WWW.MYSPACE.COM/TATTOOMANIA*
The Broken Spoke Campground is wall-to-wall entertainment for the entire 70th Annual Sturgis Motorcycle Rally. The 2010 festivities include multiple camping options (tents, RV's and cabins), the IMBBA Bike Show and Hall of Fame Awards, Easyriders Rodeo, the Michael Lichter & Sugar Bear Ride, the Cycle Source Ride and Chopper Show, the Vietnam Veterans Wall, the Baker Drivetrain Smoke-Down Showdown, the S&S; Smokeout, the World's Biggest Biker Pool with Hot Tubs & Tiki Bar, Legends Art Gallery, Good 'ol Days Raceway, Hill Climb, America's Original Extreme Motorcycle Thrill Shows, the Limpnickie Lot – where attendees can interact with the next generation of bike builders, the Lucky Daredevil Thrillshow, Hot Contests with Cash Prizes, Free Spoke to Spoke Shuttle, Live Music Day and Night, and an on-site General Store including all the items campers need!
Top national concerts are free for campers and only $10.00 for non-campers and will feature Blackfoot* (August 7), .38 Special (August 8), Dokken and Great White (August 9), Eddie Money and Black Oak Arkansas (August 10), Warrant, Confederate Railroad, comedian Gallagher (August 11), The Kentucky HeadHunters and Black Stone Cherry (August 12) and many more.
All artists are subject to change without notice. *Blackfoot show is FREE.
About the Broken Spoke Saloon: The Broken Spoke Saloon is the world's biggest biker bar, with locations across the country. There are two Broken Spoke Saloon locations in Sturgis, SD plus one in Daytona, FL; Myrtle Beach, SC and Laconia, NH (now open year-round). You're bound to be close to one of them, so stop by during the next rally! The Broken Spoke Saloon in downtown Sturgis, SD is located at 905 Lazelle Street.
Visit: www.brokenspoke.com