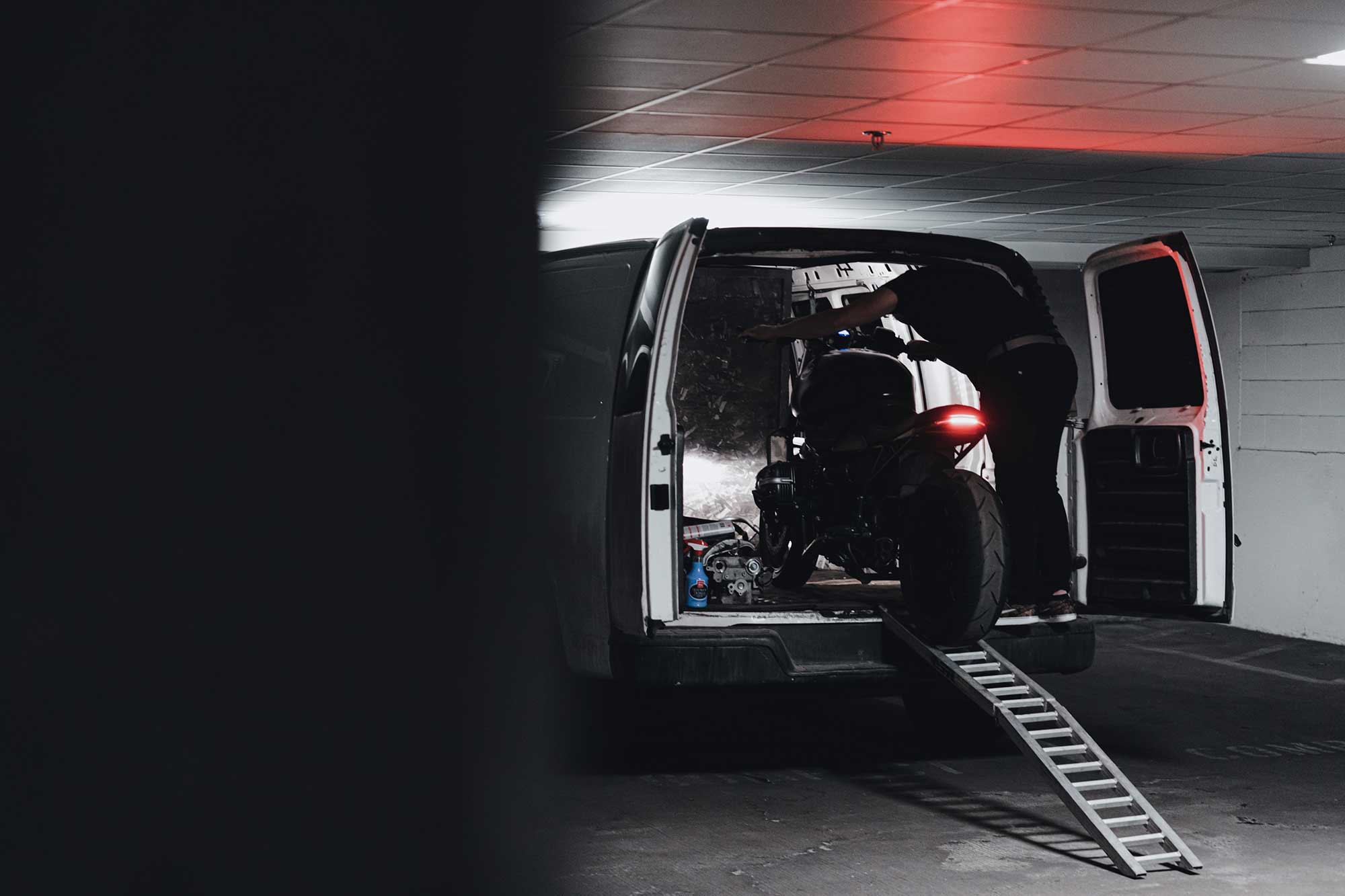 Riding long distances isn't always an option. Maybe you've just sold a bike, maybe it broke down, or perhaps you're taking one to a show or anticipate some iffy weather: All those scenarios mean that loading a motorcycle is sometimes inevitable. Instead of relying on old mismatched pieces of wood, check out these much more trustworthy options. Don't trust your expensive bike with just any type of found object to load it up. All it takes is one accident to cause a lot of unnecessary damage. Scroll down to see our handpicked motorcycle loading ramp choices—and then do yourself a favor and order one.
Practical Uses
Two ramps allow for some loading versatility. Low on space and just one ramp will suffice? Just take one along and leave the other at home. Prefer the stability that two provide? Bring 'em both. Each of these ramps claims to support 750 pounds that is enough for you and your motorcycle. The manufacturer claims the pair is even suitable for ATV and UTV loading as well. Safety straps and anti-slip feet help keep the ramps secure while you load.
Line It Up
Another pair of ramps for consideration would be these from Tocca. This set has similar dimensions to the other pairs of ramps and is also made of aluminum with a 1,500-pound capacity (750-pound capacity for each ramp). Ratchet straps and anti-slip feet also help put your mind at ease, but one thing to consider is the manufacturer requests that you line the motorcycle on the load-bearing beam to avoid damage.
Ride N' Load
For riders who rely on a trailer to transport a heavier touring model, don't worry—this ramp features built-in extra center support to handle the load with ease. Twice as many serrated cross rods were used on this ramp as other types on the market to allow for safer footing when loading and unloading your precious cargo. Five Star Manufacturing actually designed this ramp to allow you to ride your bike onto a trailer, so there is plenty of room on either side to plant your foot when going in or reversing out.
For Taller Vehicles
Yes, you read that correctly; the heavy-duty hinges and joints featured on this ramp are welded, not riveted. The extruding rectangular side rails will resist bending, and a rectangular cross-section allows you to throw up to 1,750 pounds at this thing without it even thinking about buckling. Rubber-coated tabs protect your tailgate from scratches, and adjustable straps help keep the ramp in place while it's being used. When you're done, simply fold it and stash it away.
Two-Person Loading
The EZ Rizer is an innovative ramp as it features a 12-degree offset reinforced hinge, which arches the ramp platform for added clearance when loading lower-profile motorcycles. An EZ traction flat plate surface was engineered exclusively for this ramp with a punched tread surface for max wheel grip in the wettest of loading conditions. The EZ Rizer is proudly manufactured in the USA by certified American Welding Society welders in order to provide riders with the highest-quality ramp possible.