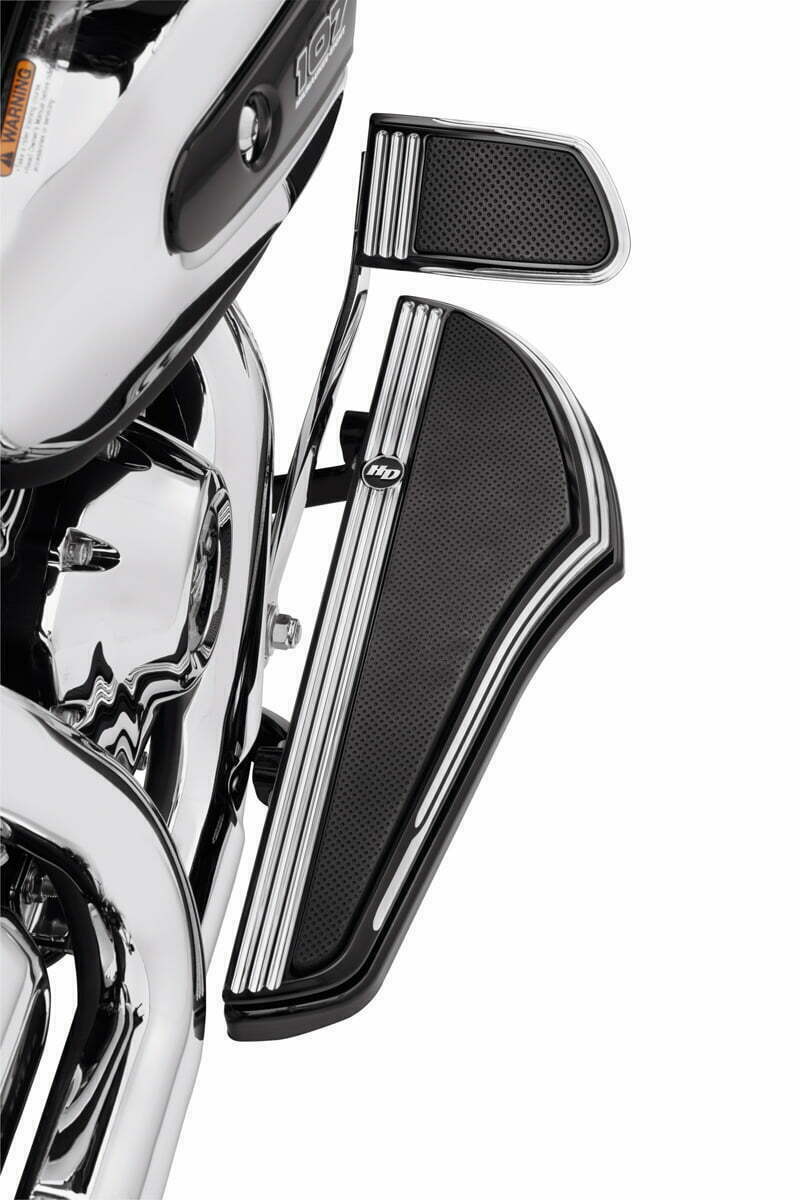 Opt for non-conformist Custom Bagger style with the newDefiance Rider Footboard Kit (P/N 50500527 Machine Cut, $429.95) from Harley-Davidson Genuine Motor Parts & Accessories. The extended length and sweeping shark-fin curves of these custom footboards maintain a long and lean appearance. Gleaming machine-cut highlights expose shimmering aluminum through a rich black anodized finish. For a finishing touch an elegant perforated-rubber pad is recessed into the surface. The length of these footboards offers options for foot repositioning while riding. Defiance Rider Footboard Kits are also available in chrome (P/N 50500515, $399.95) and black anodized (P/N 50500640, $399.99). Each kit includes left and rider footboards and fit 2000-later Softail, 2009-13 Trike models, and 2000-later Touring models.
The Defiance Collection includes a variety of hand- and foot-controls, air cleaner trim, and muffler end caps in a choice of three finish options.
These and other Harley-Davidson Genuine Motor Parts & Accessories are available at more than 750 authorized retail locations in the United States and online.
See Hot Bike's cool custom baggers and other features.