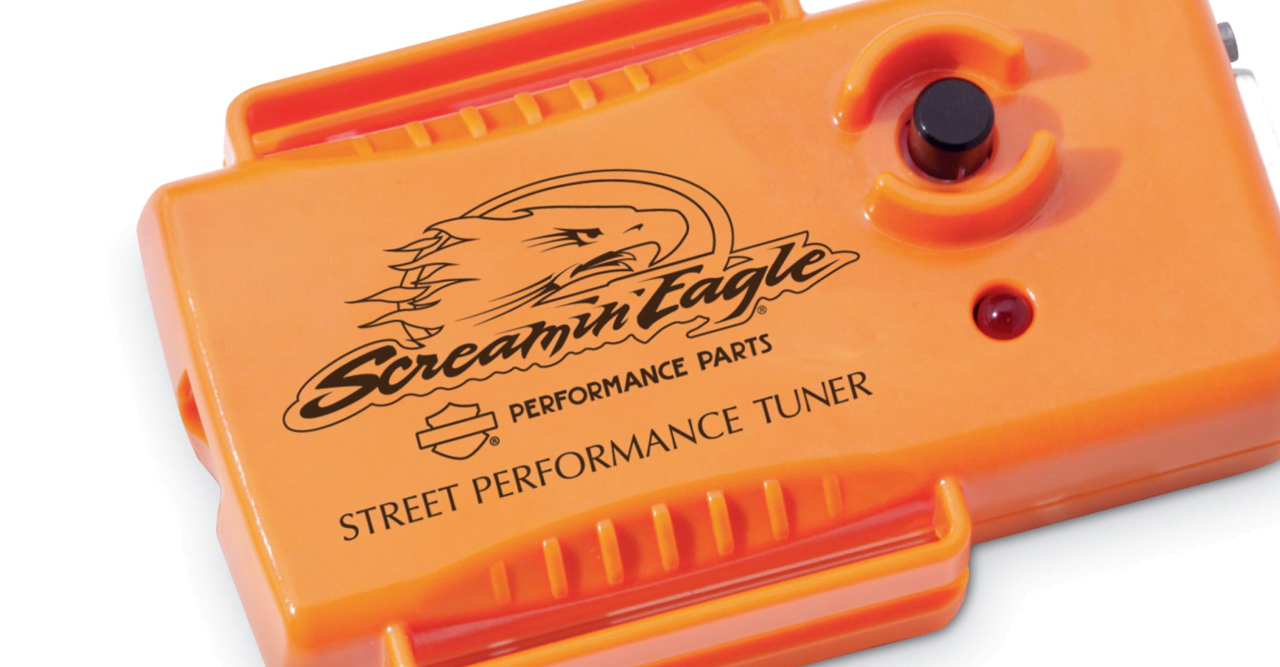 The Harley-Davidson Screamin' Eagle motorcycle team dispels the myth that motorcycle riders have to sacrifice engine performance for street-compliance. Specifically, the Street Tuner is the only product on the market that allows riders to get the most engine performance out of their Harley-Davidson motorcycle while retaining 50-state EPA on-road emissions compliance and maintaining their factory warranty.
Dyno Lab comparisons show the Street Tuner provides the same performance results as a competition-only race tuner without violating emissions laws or voiding the motorcycle warranty. In a back-to-back comparison, a Twin Cam 103TM engine equipped with a Screamin' Eagle Stage IV street performance upgrade was tuned with a Street tuner and race tuner, the results show a match in both horsepower and torque.
"Screamin' Eagle offerings allow customers to amplify the thrill they get from their motorcycle, and have added peace of mind. The Street Tuner proves riders can gain a high-performing, street compliant motorcycle without compromising durability, efficiency, or engine output and be backed by the warranty," said Adam Ames, accessory portfolio planning director for Harley-Davidson. "The innovation behind delivering performance coupled with street compliance is a win-win for our dealers and riders."
Harley-Davidson Screamin' Eagle offerings include a broad range of industry-leading, compliant performance products that enable customization and performance enhancements that meet all emissions requirements and maintain the company's Original Equipment Vehicle Manufacturer's Warranty. In fact, Screamin' Eagle components are the only option for performance improvements that offers the end-to-end performance upgrades along with seamless integration into the motorcycle.
"The Street Tuner supports Screamin' Eagle's comprehensive performance packages that include everything needed to make serious horsepower and torque increases while maintaining compliance and reliability," said Ames. "At Harley Davidson's world headquarters in Milwaukee, the team is constantly finding new ways to push a customer's ride to the edge."
The Street Tuner is available for 2007 later EFI Dyna, Softail and Touring models and 2014-later Sportster models. For more information on Harley-Davidson's Screamin' Eagle line of performance parts, please visit a local dealer.
About Harley-Davidson Motor Company
Since 1903, Harley-Davidson Motor Company has fulfilled dreams of personal freedom with cruiser, touring and custom motorcycles, riding experiences and events, and a complete line of Harley-Davidson motorcycle parts, accessories, general merchandise, riding gear and apparel. For more information, visit www.h-d.com.