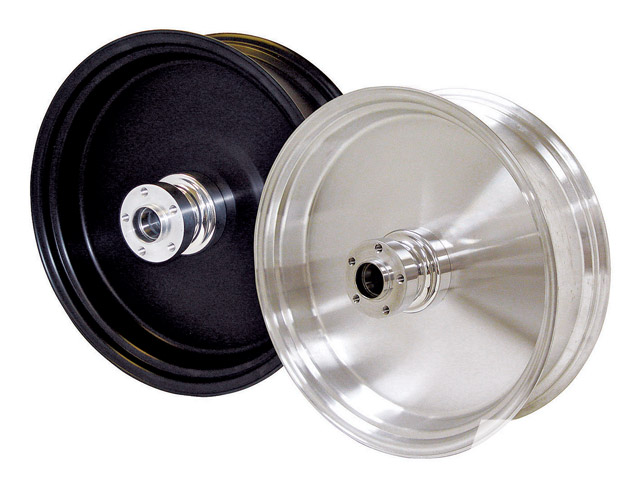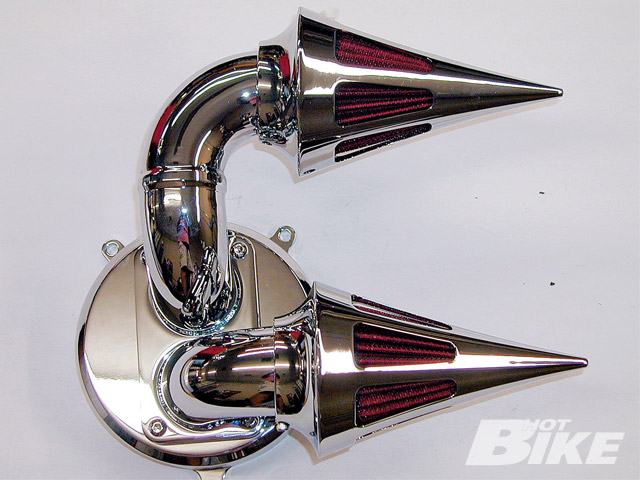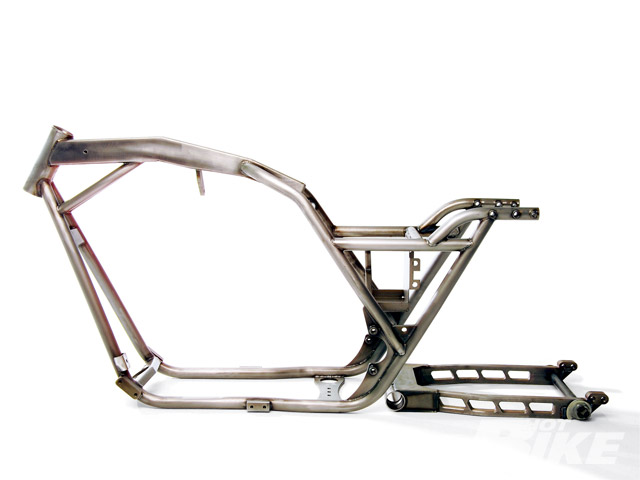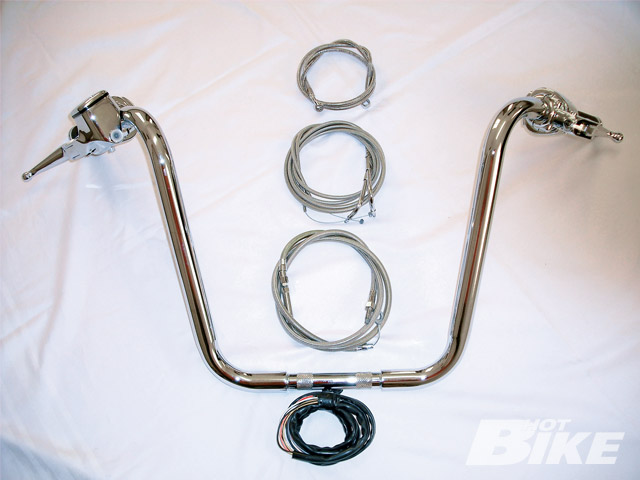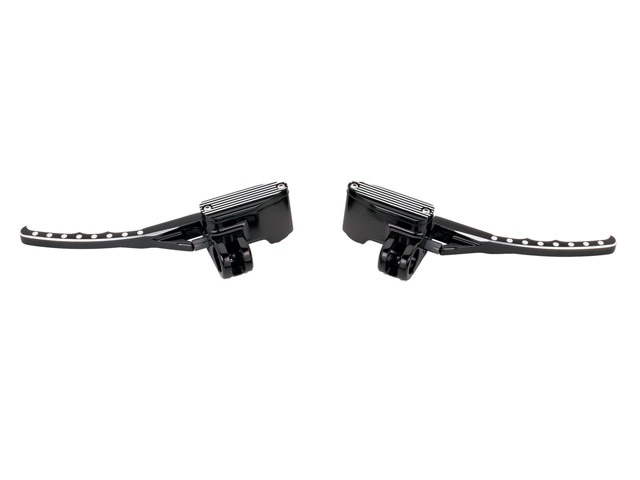 Hardbody Cast Aluminum Rear WheelsStarting At $369
Solid rear wheels can do a lot for the look of the bike because they help put the focus back onto "the bike" instead of distracting the eye with multiple-cut, custom aluminum rims you see on so many customs. Plus, they're inexpensive! The 18 by 5-1/2-inch wheels are made for 180 or 200mm tires with 3/4-inch axle applications and they're available in satin or black anodize.
ContactMid-USA(800) 632-0024http://www.mid-usa.com
Wimmer Custom Cycle Slammer IntakeContact For Price
Give your bike a little attitude adjustment with Wimmer's Slammer Intake. Designed specifically for American Iron Horse's '08 Slammer, the billet aluminum intake is available as either a single intake in a Spike or Super Filter design, or a dual intake in the Spike design with four different filter colors to choose from: black, red, blue, or purple. Rain socks are also available.
ContactWimmer Custom Cycle(866) 468-2925
Chopper Guys FXR Frame$2,443.88
Why sit on your bike when youcan sit in it? The new FXR frame from Chopper Guys brings your derriere down about 2-1/2 inches. The frame works well with late-model Twin Cam motors and transmissions from '03-07 rubber mounted FL models and can fit a 180 or 200 rear tire.
ContactChopper Guys(707) 557-2400
Hill Country Customs Handlebar Packages$569.95
If you're looking for a set of ape hangers for your bike, HCC's complete handlebar packages take all of the guesswork out of the equation. You get the bars, controls, cables and all the wiring has been internally installed so when you receive your shipment all you have to do is bolt them on and plug in your cables/wiring. Simplify your life!
ContactHill Country Customs(512) 264-7333
Mammoth Choppers Hot Rod Series Hand ControlsStarting At $529
Searching for the perfect aftermarket parts for your Harley can seem like a daunting chore, but if it's hand controls you're after, your heart may have just skipped a beat. Made to complement 1-inch handlebars, the Hot Rod Series controls are made from billet aluminum and are sold with or without integrated switch housings.
Contact Mammoth Choppers(800) 235-0272