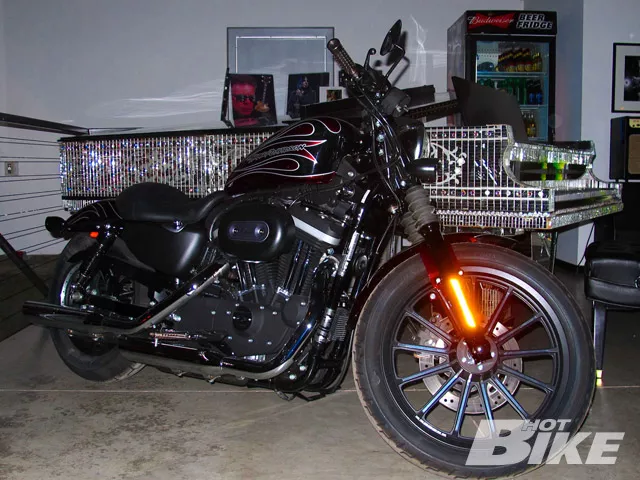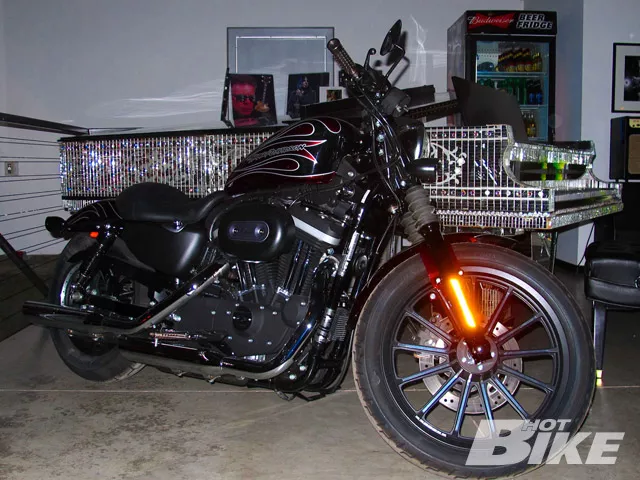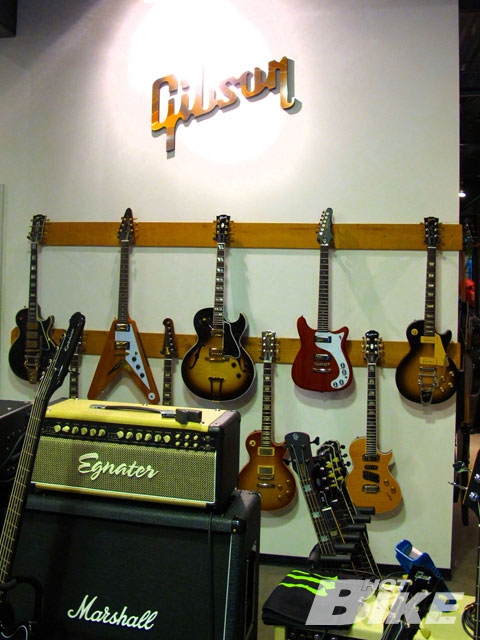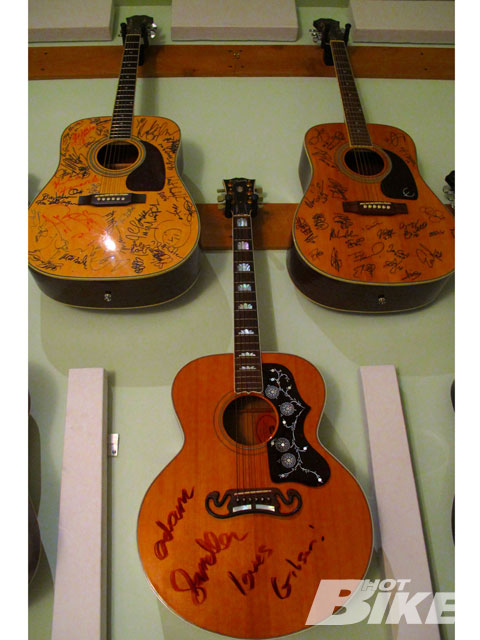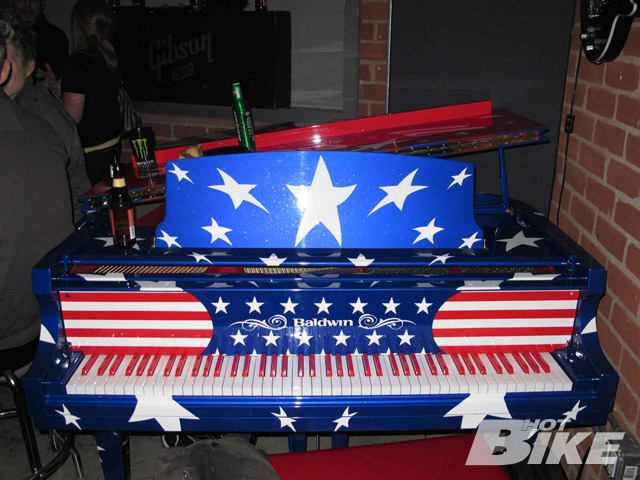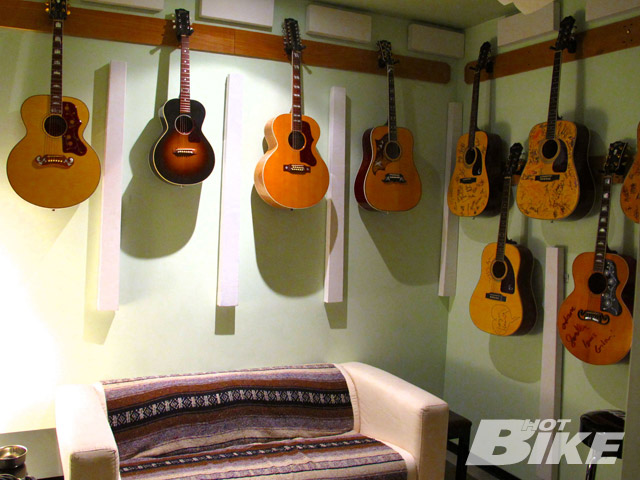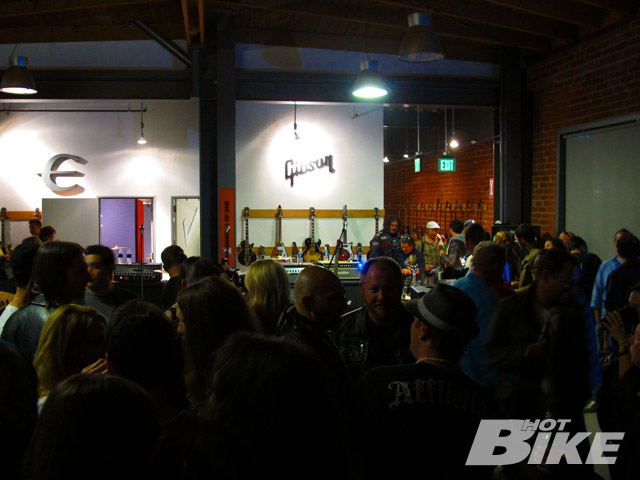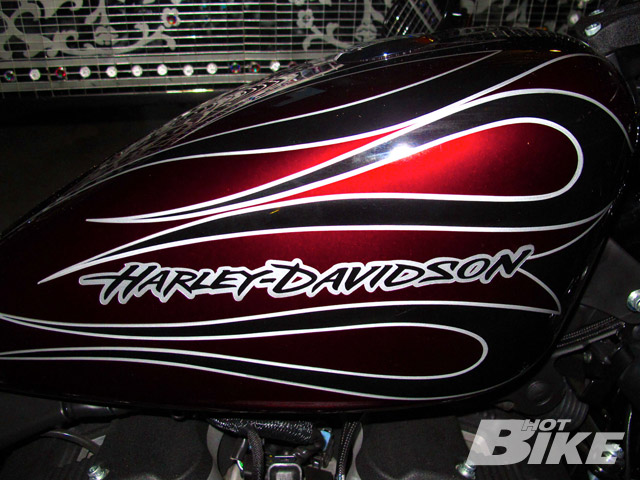 It's funny how things work sometimes. For example, in the latest issue I wrote about, Harley-Davidson's private media launch of its new model, the Black Line, held at Don Hills in Manhattan, New York. In that article I mentioned another mid-year launch I was invited to by H-D in West Hollywood, California, at the Viper Room, for the Cross Bones. Being that both models were sort of stripped down and blacked out, the venues for the very informal parties made perfect sense; seedy and gritty bars where uncle Jack and his sidekick Mr. Pabst reigned supreme. Both events were nearly perfect evenings, except for one thing, no live music!
Last night I was invited by H-D to attend another small media gathering to promote its new in-house customization process, the H-D 1 program. Utilizing the H-D website you can choose between a myriad of parts, accessories, and paint to create your dream bike. Load it up it or strip it down, all black or chromed out, once you make all your selections, you can then order it at your local dealer. It will then be assembled by the MoCo with your parts selection and shipped to your dealer ready to run the streets. The program is kicking off with the Sportster 1200 Custom.
As for the venue, this time the event was held in swanky Beverly Hills at the immaculate digs of the Gibson Guitar Studio (GGS). Completely opposite of a dingy dive bar, the GGS is like a pristine museum for guitars, except at this museum the works of art are shredded daily. And wouldn't you know it, this time the compact venue was rocking with the heavy guitar riffs and bellowing sounds of Rev Theory.
Like a cathedral for guitars with its high peaked and partially wood slat ceiling, the GGS is an amazing Mecca of rock and roll weaponry open only to elite A-list axe men and women. With its acoustically engineered recording rooms and private studios, the GGS provides guitarists and bands the opportunity to try out new instruments, borrow guitars, record tracks, hold private shows, and basically reap the benefits of being rock stars.
Arriving a little early provided me the opportunity to admire all the amazing musical jewels that line the walls, as well as appreciate the overall mood and decor of the 1920s building. There was a mix of signed guitars, one of Liberace's bedazzled pianos (the same one that Gwyneth Paltrow slithered on as Cee Lo tickled the ivory during their "Forget You" Grammy performance), and crisp, clean decor. In a word, the GGS is astonishing!
Once again the evening would have been perfect, except for one thing. After kicking off its set with several hard-charging songs, which included the rocking anthem "Hell Yeah" off their second album Light it Up, Rev Theory let the intimate audience catch its breath by slowing things down just a bit with a short acoustic set, featuring the track "Broken Bones" which will make its way into an episode of the new season of Son's of Anarchy. The band then kicked it into Sixth gear and hammered the crowd with a couple more hard-jamming songs like "Justice" off its third album of the same name, and just as lead singer Rich Luzzi and the rest of the Rev Theory crew were really getting ready to blow the guitars off the walls, they had to call it a night. It seems even though we were in the high holiest of guitar houses, many of the surrounding Beverly Hillians didn't appreciate wailing guitars and primordial vocals like us Harley fans.