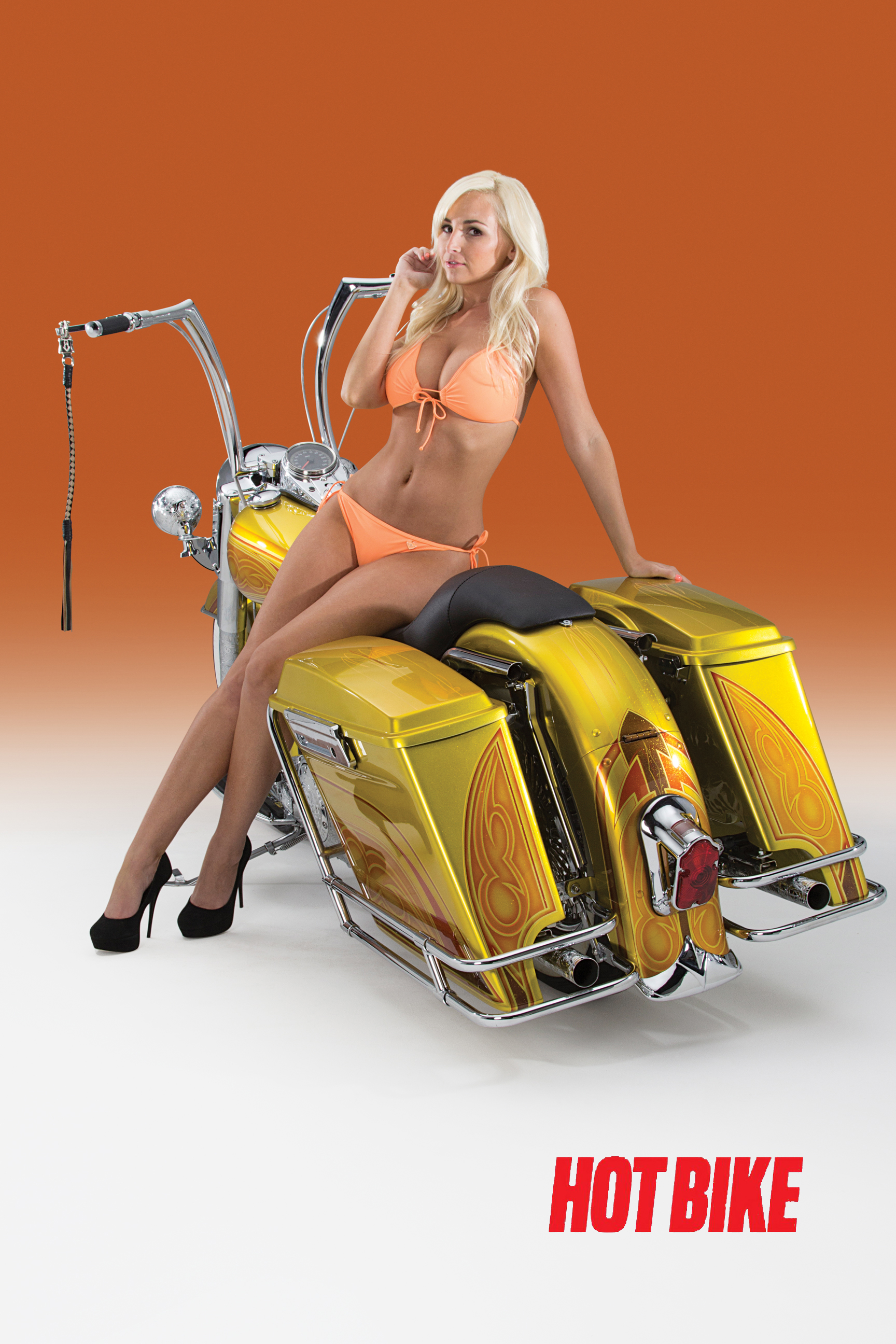 Let's be honest. When it comes to magazines about V-twin motorcycles, there's a lot to choose from. But what separates the best from the rest? The true magic of owning a Harley-Davidson motorcycle is that there are enough talented people and companies making parts to morph any model into anything imaginable! For some, customizing a bike could be something as small as adding a cupholder or a license plate frame. For others, customization is pushed to the limit and the bike becomes unrecognizable pieces of art. At Hot Bike we strive to show you everything possible when you look past what is born from the factory floor.
When I approached Torch Industries about building me a bike, I knew it had to meet certain requirements. It had to be functional, stylish, and reflect my personality. That being said, my personality is a combination of a lot of different moto-cultures, both two and four wheels. And being an editor, of course I wanted it done cheap, fast, and now. But most importantly, I wanted to show you, the readers, that you too can build your version of a dream bike using the products and articles showcased in Hot Bike magazine.
With only 30 miles of shakedown time, the bike was named the Official Hot Bike Power Tour Bike for 2013. The bike successfully completed the 1,000-plus miles of back roads and city streets with only a few bugs that were quickly fixed along the way.
Sources:
(623) 842-2277
(714) 705-6978
Precision Vtwin
(602) 569-1118
(866) 277-9598
(888) 367-1871
(714) 632-8297
(877) 442-5837
(623) 218-6244
(909) 947-4590
(562) 450-9592
Curly's Custom
(623) 977-0339
(518) 674-0100
(626) 963-5021
(562) 244-9020