Drag Specialties offers tons of aftermarket parts and accessories for most Harley-Davidson motorcycles. When they emailed us a group of shiny new product releases to share with our readers, we thought we'd give them to you all at once in a mini buyer's guide rather than spoon feed them to you one at a time.
And if you're headed to Born-Free 9 this weekend, we'll be there too. Make sure you say hi. If not, we hope you get a chance to enjoy the road, wherever it takes you.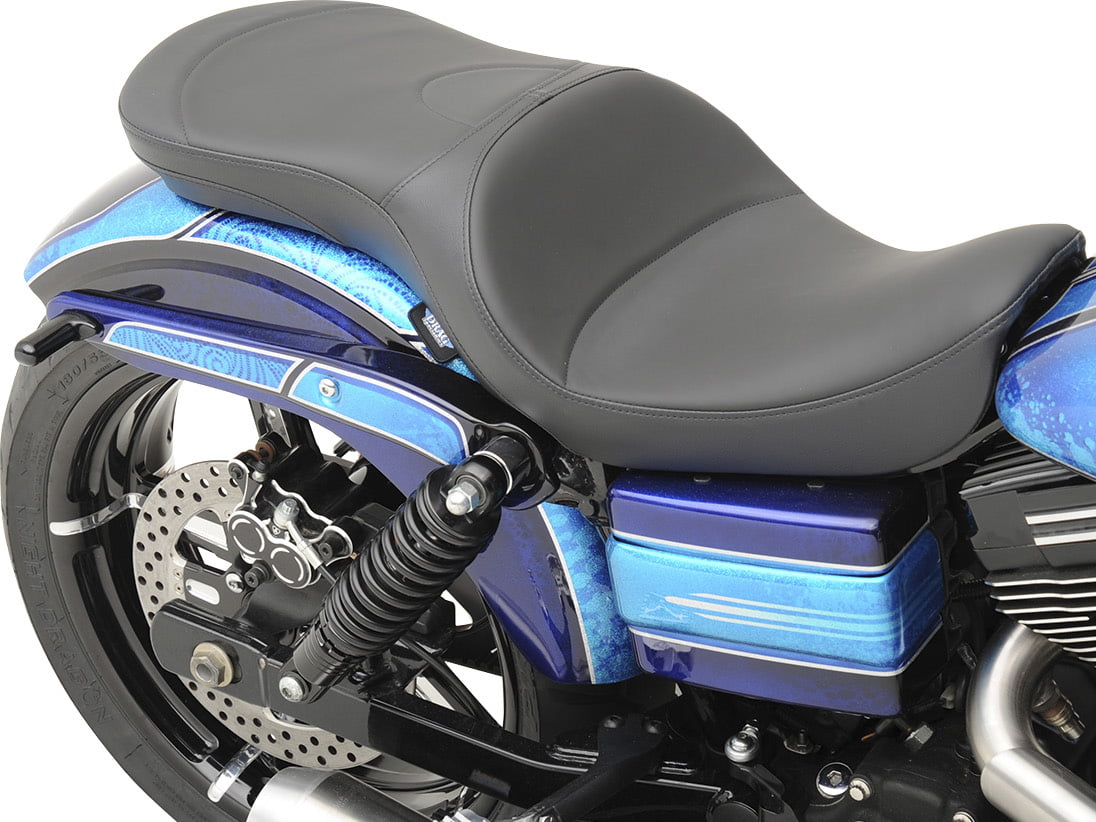 Get the most comfortable seat imaginable for your Dyna with Low Profile Touring Seats from Drag Seats. This seat features a new, lower profile design, with a molded urethane foam interior upon an ABS thermoformed seat base that is fully carpeted and has rubber bumpers to protect your paint. Mild stitch style features Solar-reflective leather in the seating area, giving you a cooler ride compared to conventional leather and vinyl. Available in mild stitch or pillow for 06-17 FXD, FXDWG and 12-16 FLD models, the suggested retail price is $369.95 for mild and $316.95 for pillow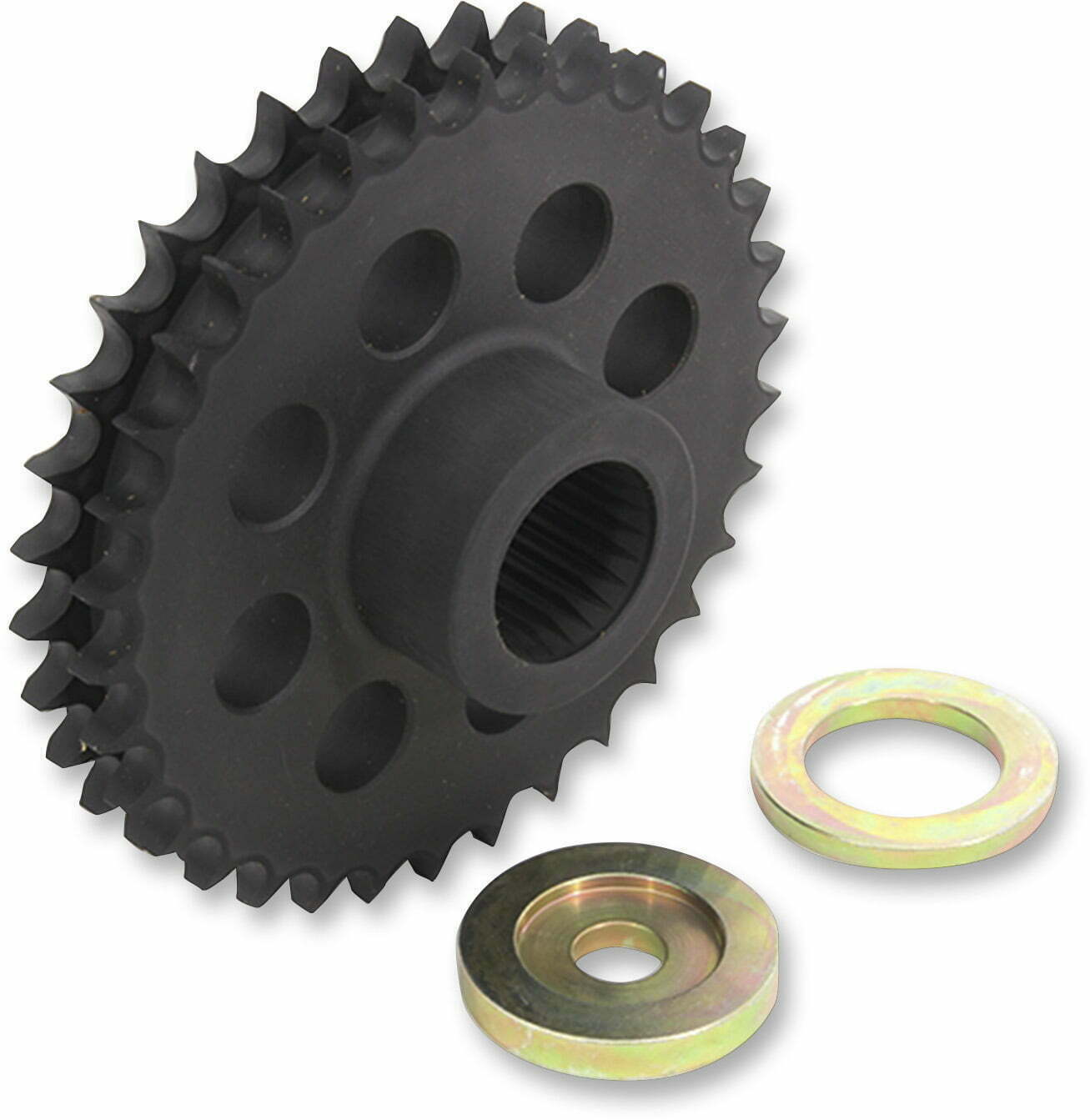 The next time you need to fix primary drive components, turn to a product that will last, like the Solid Primary Sprocket Kit from Drag. This kit features a solid steel 34-tooth sprocket with a one-piece design that eliminates the need for a complete compensator assembly. This kit is spring-less and much quieter than stock or diaphragm spring-style compensators, and retains use of the stock installation bolt. This kit includes washer, spacer and instructions, and is available for 07-16 FLHT, FLHR, FLTR, FLHX, 07-17 Softail and 07-17 Dyna models. The suggested retail price is $131.95.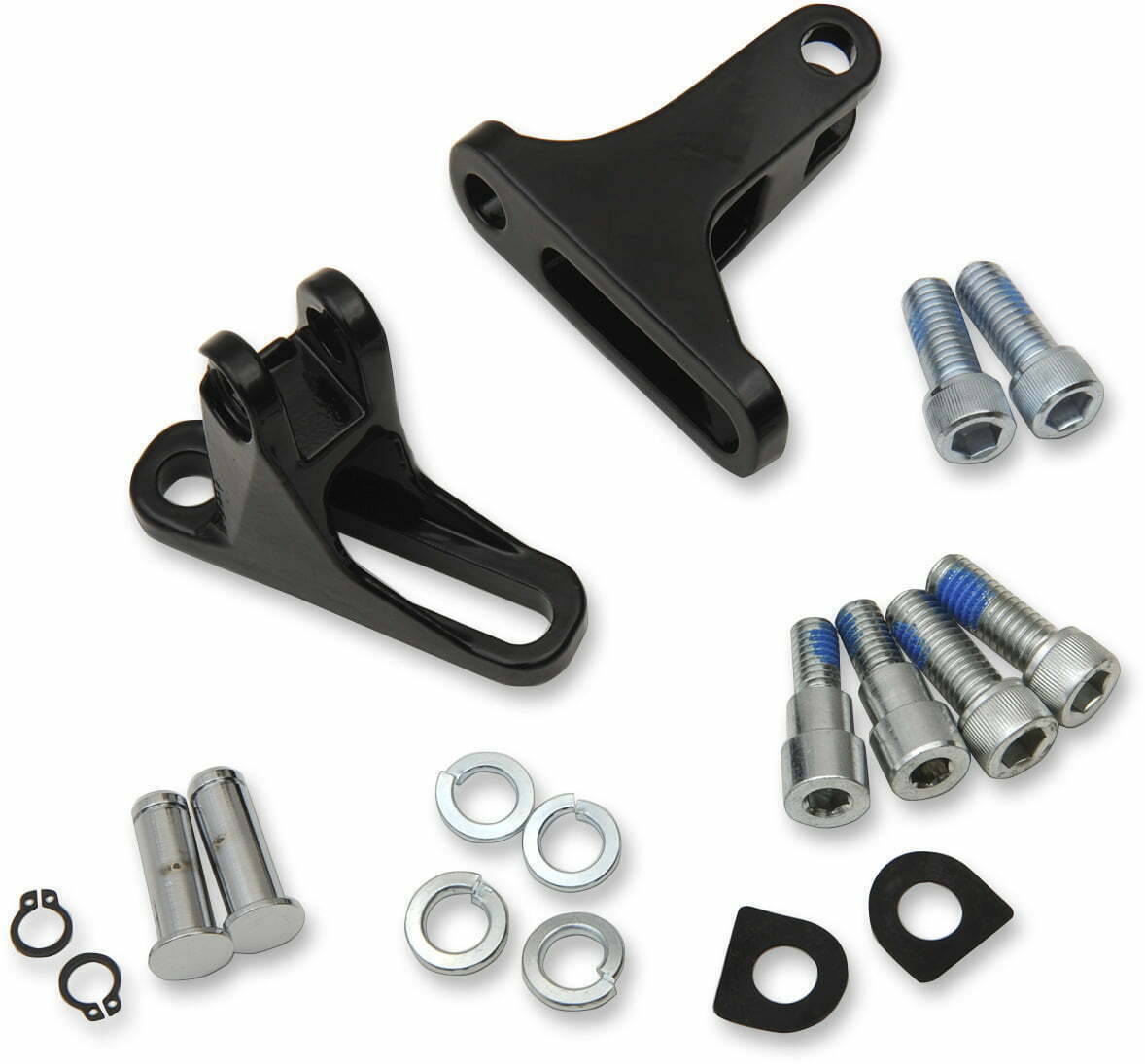 Give your ride a cleaner look with the Short Passenger Footpeg Mount Kits from Drag. Measuring in at 2 ½" long, these kits move the passenger pegs in closer to the bike for a sleeker look. Included with mounting hardware and pivot pins, these kits accept most male-mount style footpegs (sold separately). Available in chrome or gloss black for 93-17 FLT, FLHT, FLHR, FLHX and FLTR models, the suggested retail price is $89.95.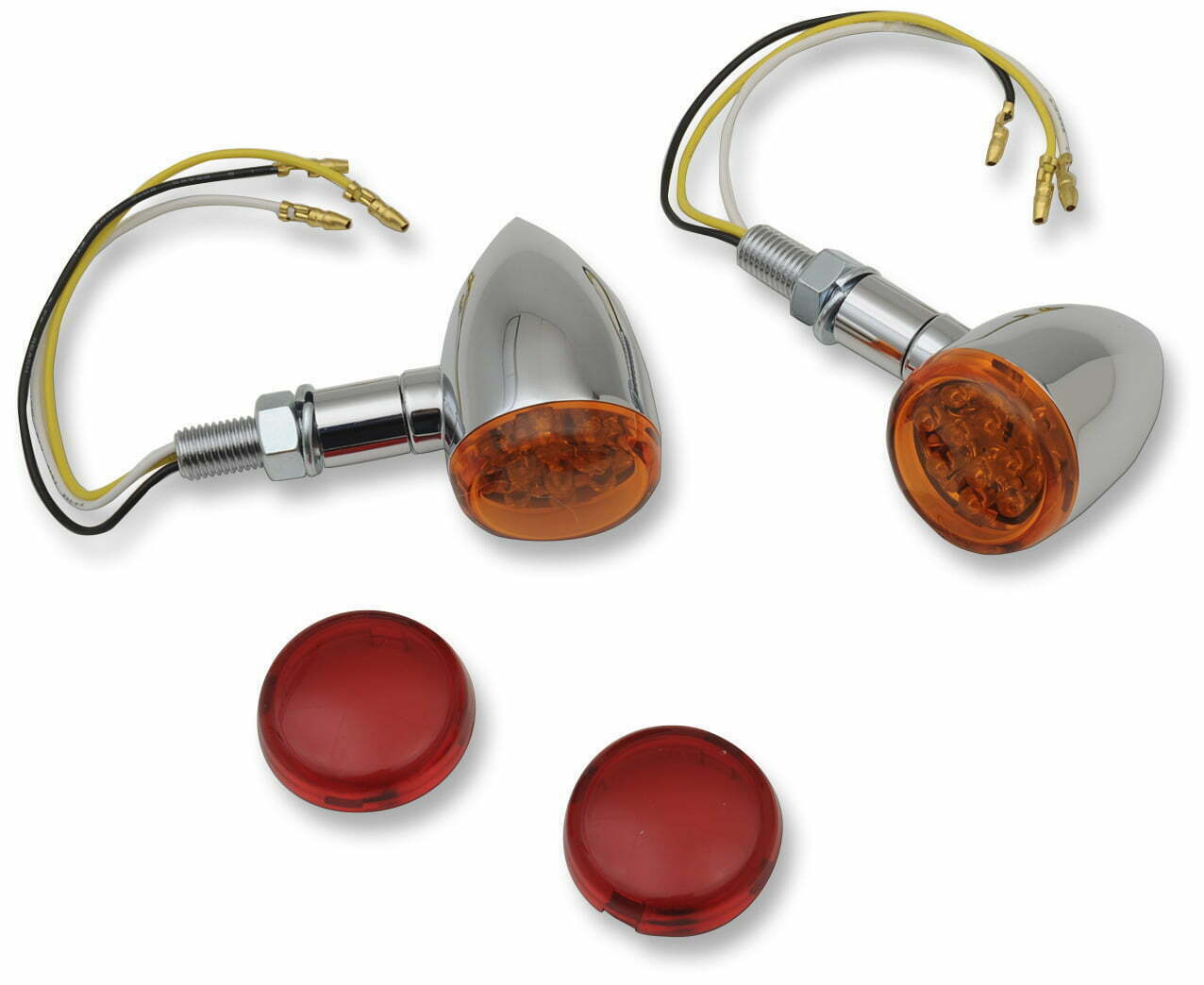 Add lighting without the bulk, with the LED Mini Deuce Marker Lights from Drag. Each 1 3/8" diameter bullet-style light features a Deuce-style lens, with 13 LEDs packed into a 2 3/8" long light housing. Available in chrome or gloss black with either red or amber LEDs with a clear/smoke lens or white LEDs with red/amber lens. Sold in pairs, the suggested retail price is $62.95.