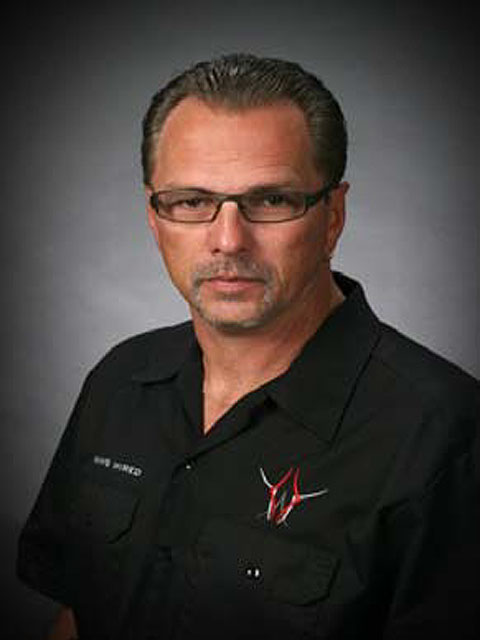 Newark, CA - Hawg Wired® has announced the immediate addition of Kurt Peterson in the position of VP of Sales & Marketing. Peterson's initial focus will be on Dealer Sales and Distribution Networks Globally as well as Media Relations, Advertising, Event and Market Presence and Market Research.
Peterson brings with him over 18 years of experience and education in the industry. A U.S. Army Veteran, Peterson has built a successful career in sales, marketing, customer support and relationship management within the v-twin industry. His resume' includes positions with Custom Chrome International as Media & Events Manager and Midwest Regional Sales Representative, S&S; Cycle, Inc as Senior Sales Executive and Customer Support Manager, American IronHorse Motorcycles as Dealer Development & Events Manager, Drag Specialties as Sales Representative and Events Manager as well as extensive Dealership experience in the Minneapolis / St. Paul area.
"We continue to build up our small, yet highly refined team of high performance audio specialists by seeking out and hiring experienced and knowledgeable industry veterans such as Kurt" said Paul Hughes, President of Hawg Wired. "The appointment of an industry insider such as Kurt to this important role is significant. Kurt will take over all aspects of our Sales and Marketing roles and work closely with the Hawg- Wired team to build a strong dealer and distribution network that will continue to support and represent the Hawg Wired brand and care for our customers".
Peterson is an avid v-twin enthusiast and has designed and built several "one off" custom motorcycles throughout his career. In 2008, Peterson, the Customer Support Manager at S&S; Cycle, Inc. was asked to complete and display his latest one off motorcycle design "Lil' Evil" as one of the builders participating in the S&S; Cycle, Inc. 50th Anniversary Celebration. That same year he was invited to compete as a competitor in the AMD Official World Championship of Custom Bike Building in Sturgis with that same bike. Peterson is also an avid AHDRA member and Drag Racer who still competes in the Street Pro Class on a limited basis.
"This is an exciting time for me," says Peterson. "I've learned over my years in the industry and have treated every position I've held as an opportunity to increase my industry and product knowledge while partnering with some of the best product lines the market has to offer. The consumers experience with any upgrade they make, be it cosmetic, performance or audio MUST be the best they can possibly achieve or why do it? That experience starts with the manufacturer and works its way through the dealer and distribution channels selected by Hawg Wired to the end user. If any portion of that chain is weak or less than appealing to the consumer, they'll steer clear no matter the quality of the product. Hawg Wired is considered to be "THE" high quality, high performance audio brand in the V-Twin industry and I look forward to bringing increased value to the brands awareness. I am excited about this new opportunity and hope I can live up to my own expectations as well as those of Hawg Wired."
About Hawg Wired:
Hawg Wired, Inc., a Silicon Valley based company, designs, manufactures, and markets industry leading high performance audio equipment and electronics for the Harley-Davidson touring market. Incorporated in 2003, the company forged the now high demand audio market with its flagship U.S. made digital amplifier and high performance speakers. Offering a large selection of complete systems, an extensive line of installation accessories, and products that cover almost 2 decades of touring models; Hawg Wired's product line reaches to all corners of the market and fulfills the demand for top shelf high performance audio. Hawg Wired products are available direct and through select distributers and dealers. For more information please visit – www.hawg-wired.com.