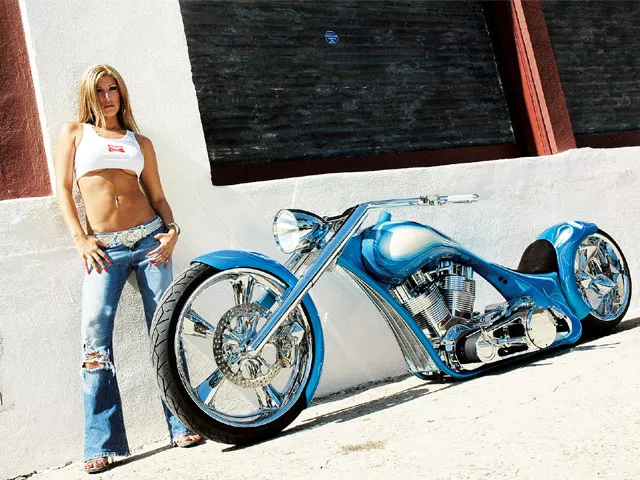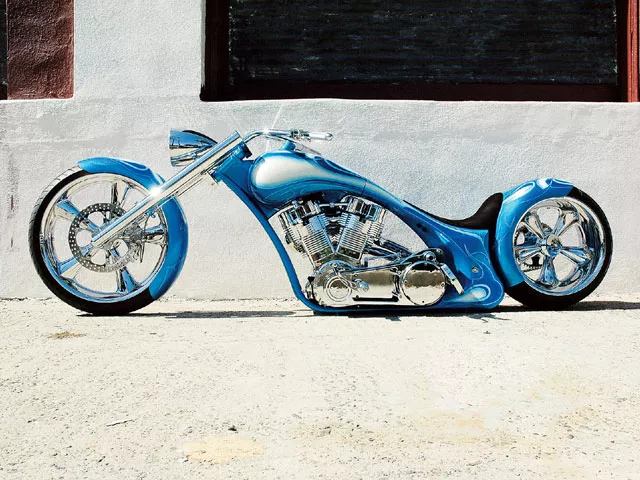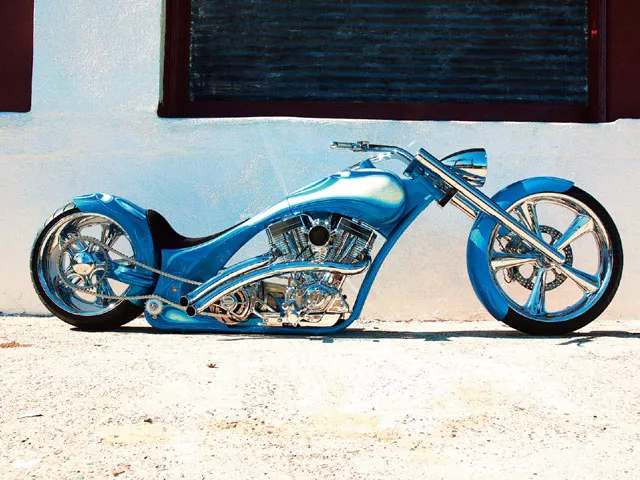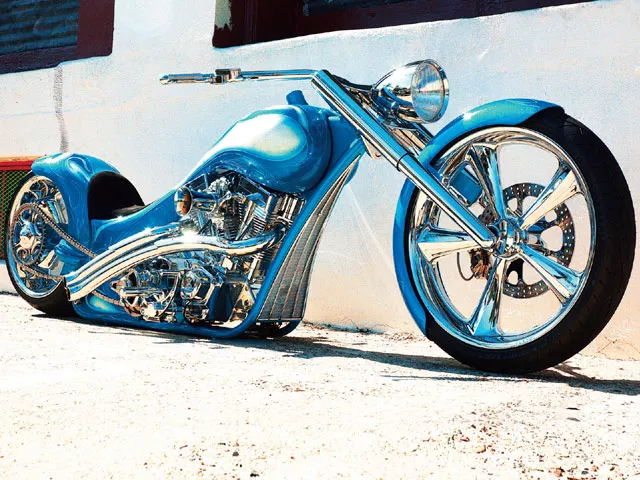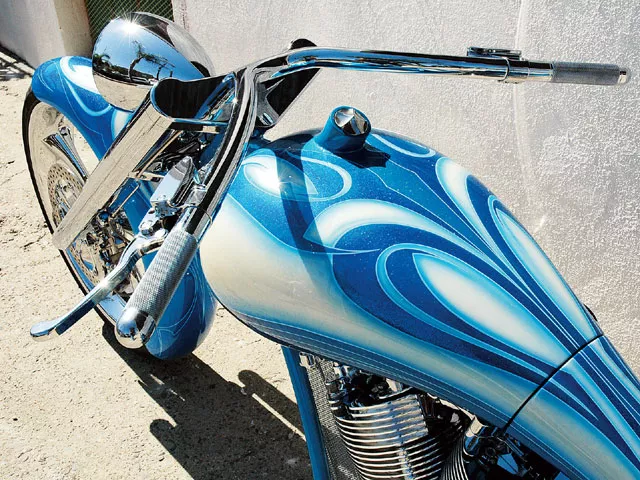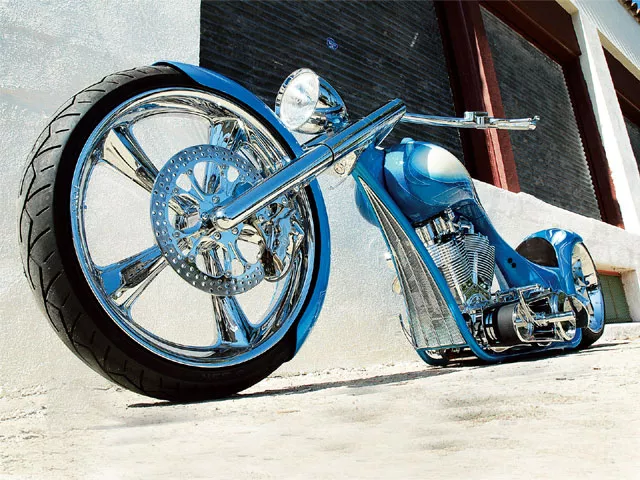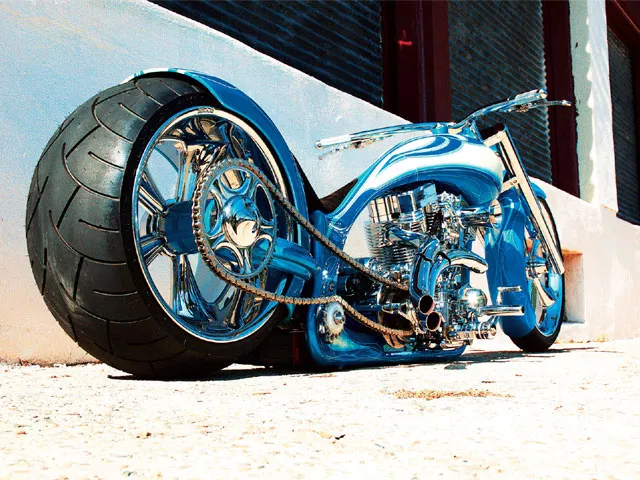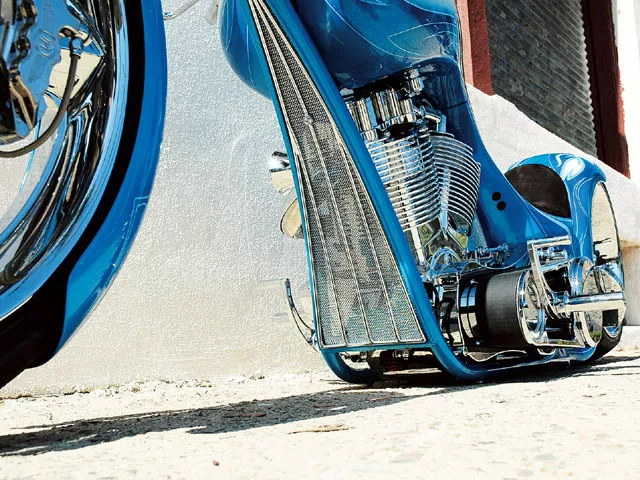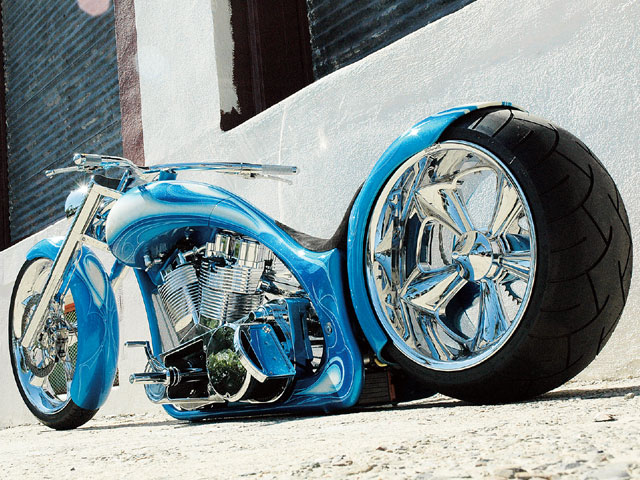 Any faithful reader of HOT BIKE magazine undoubtedly has heard of Matt Hotch, one of the motorcycle industry's most famous and prolific bike builders. It's no accident that Matt was crowned by the Discovery Channel as a Biker Build-Off champion, not just once, but an unprecedented two times. This put Matt into a rare class of thinkers and builders, earning him the "Grand Champion" moniker in the process. His first Build-Off champion bike, named "Chingon," highlighted Matt's "perfection is possible" philosophy.
Hotch's clean building vision acquired its roots not in his present California location, but in his original Minnesota stomping grounds. When he was a kid, his parents moved to Southern California. He was riding minibikes by the time he was 10 years old and soon learned how to fix what he broke. This led to building mini-bikes, followed by go-carts. As a teenager with low funds, Matt turned to the performance possibilities of Volkswagens, not only for fun but also to get around. He started buying V-Dubs for parts and to make some money, eventually building many of the fastest hot rods in the area. It was this woodshedding that enabled him to boost his skills as a mechanic and metal fabricator.
It's quite a journey from his humble roots to an being an internationally recognized master bike builder. It was on Matt's first Discovery Channel Build-Off episode that New York native Andrew Borak first got an idea for his next bike. He loved Chingon and contacted Matt to see if it was for sale. It wasn't-but Matt said he'd gladly build Andrew a better one. The deal was set, funds were transferred, and the torch was fired up.
Starting with an Independent Cycles frame, Matt got to work, cutting it to pieces but keeping the neck and some of the downtubes and framerails to hold the motor. The same went for the swingarm, which Matt fabbed and molded to his liking. This bike was designed to sit on its lower framerails when parked, a feat that's accomplished with airbags in the rear and air in the front forks. The 12-inch-over Perse frontend has 10 inches of travel in the longer-than-stock fork legs, while ride height is a respectable 5-1/2 inches during cruising. A lot of effort went into making this bike handle well while preserving its radical appearance.
Bolted between the forks is a 23-inch wheel wrapped in a Vee Rubber skin, while the rear Metal Motorsports wheel is a more common 18×280 Metzeler. Performance Machine was called upon for the front braking duties, while a trick transmission brake from ProFab slows the rear. This braking system uses a small rotor placed inboard the rear chain and sprocket and is clamped by a mini-caliper in much the same way as a traditional hydraulic brake. This setup gives the rear wheel a very sanitized appearance, with the sprocket being the only part bolted to the rear wheel.
Matt fabricated all of the sheetmetal for "El Rey" (the name of this bike) before having Marcos at Lucky 7 lay down the Chingon Blue paint. Once the bike was completed, Matt overnighted it to New York to meet its new owner at Andrew's Hampton house. To make the arrival of the bike more special, Matt was flown by helicopter to the beach house to make sure El Rey was all that Andrew had wanted. He was ecstatic, loving the bike that was inspired by Matt's award-winning Build-Off bike.