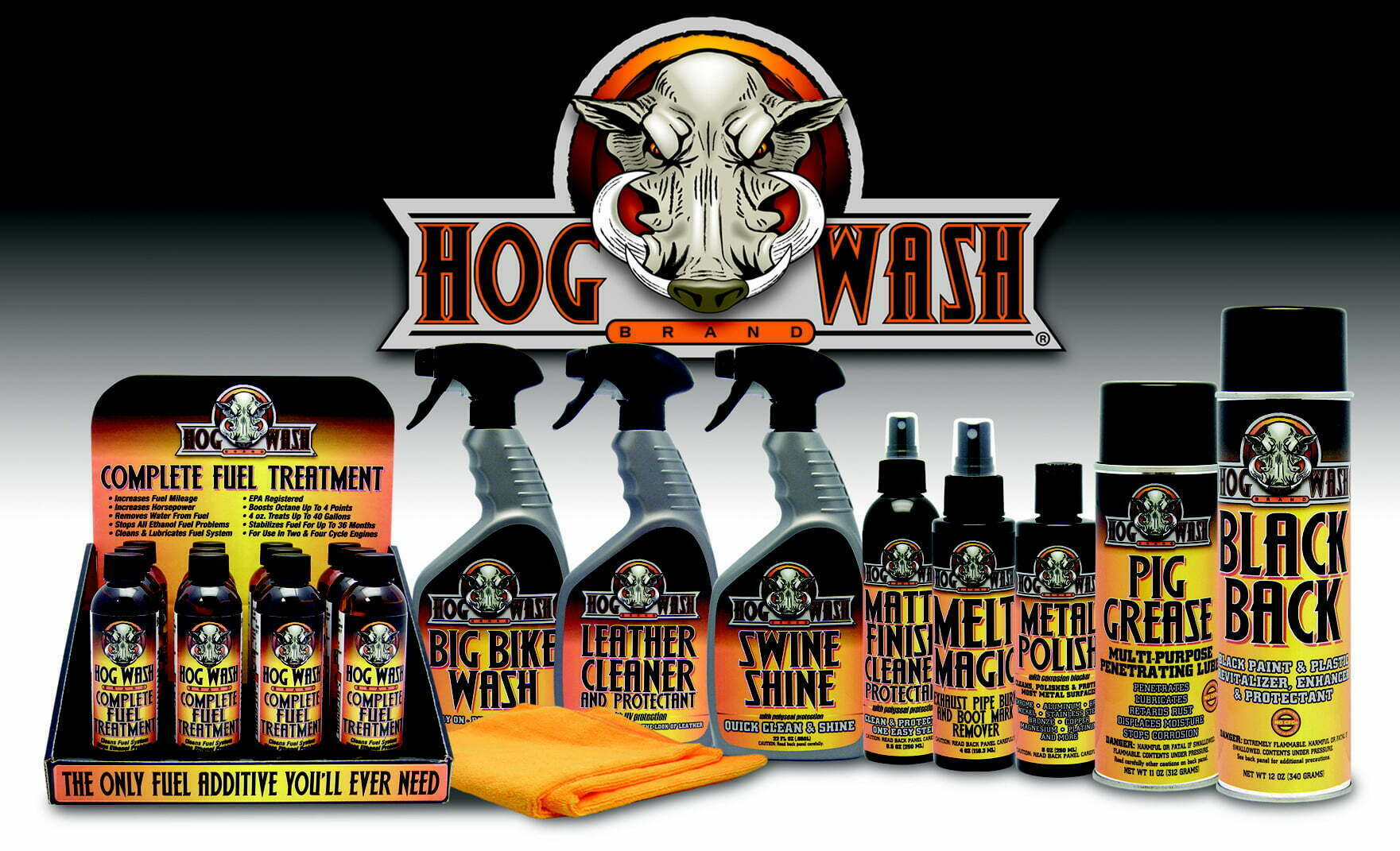 Hog Wash Brand products have been perfected through hands-on experience coupled with rigorous, real world testing. Hog Wash Brand's exceptional quality is a by-product of the passion and commitment of its creators to support the V-Twin community. Hog Wash Brand Cycle Products were developed by a group of V-Twin riders and racers that live the lifestyle and know what products are needed to maintain, as well as enhance the bikes they ride. From Baggers to Bobbers, this line has it covered.
The full line of products includes: Big Bike Wash, Swine Shine (Quick Detailer), Leather Cleaner & Protectant, Matte Finish Cleaner & Protectant, Melt Magic Exhaust Pipe Burn & Boot Mark Remover, Windshield Cleaner & Protectant (with Antifog), Metal Polish, Black Back Paint & Plastics Revitalizer, Pig Grease Multi-Purpose Penetrating Lube, Microfiber Detailing Cloths, as well as Complete Fuel Treatment gasoline additives.
Dealer inquiries should contact Sam at 800-217-7435.