We met Ashley during one of our trips to Daytona Bike Week in Daytona, Florida. She's a local girl that has become friends of the Covington Cycles crew. This was our first shoot with her and she rocked it on one of her first tries. Since this shoot it has become and annual tradition to try and set up something each year. Ashley has appeared in the pages of Hot Bike Magazine several times since then.
She get's her nick name of Rockstar Ashley from her several tattoos that feature many of the iconic images in Rock history.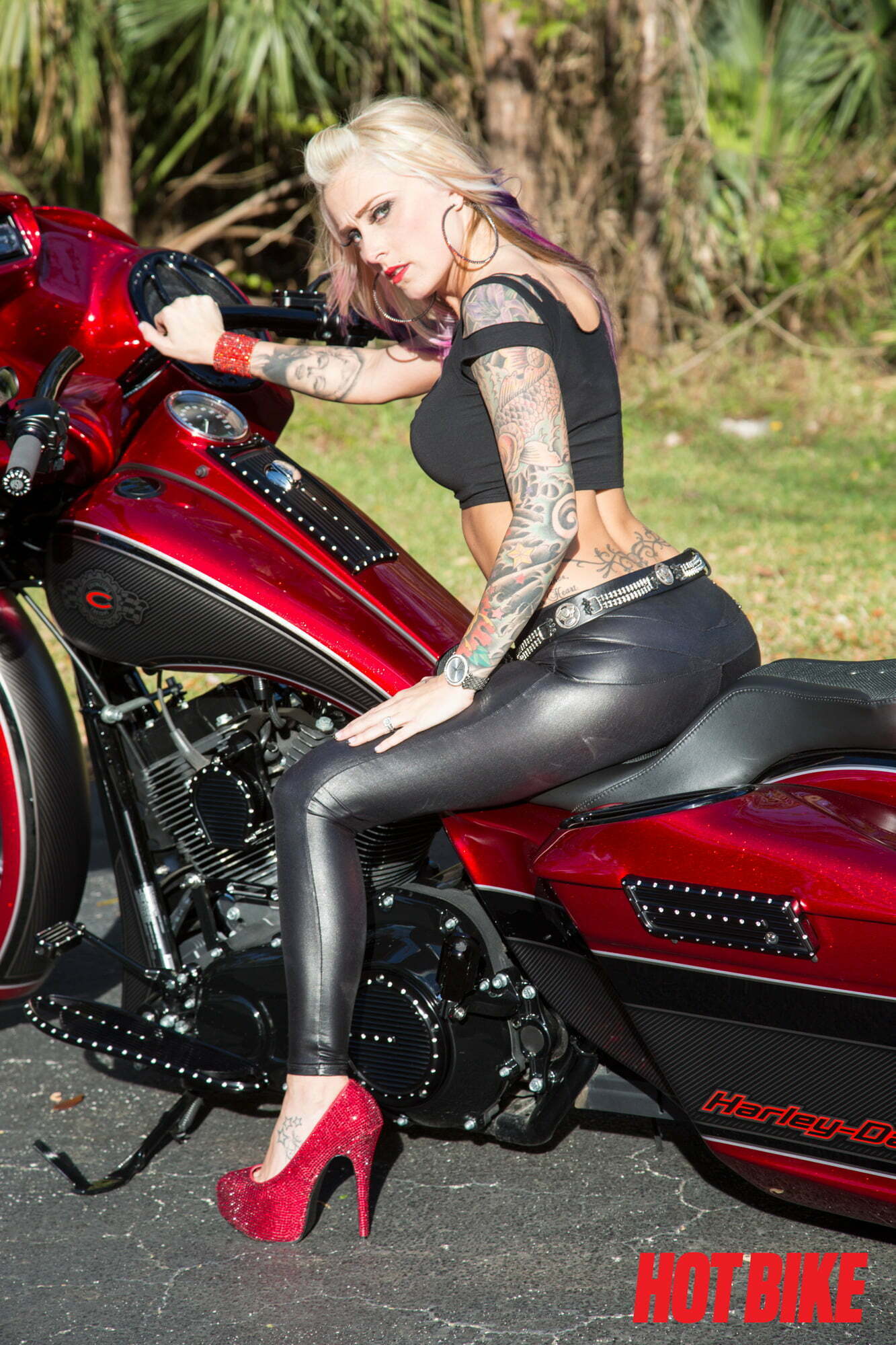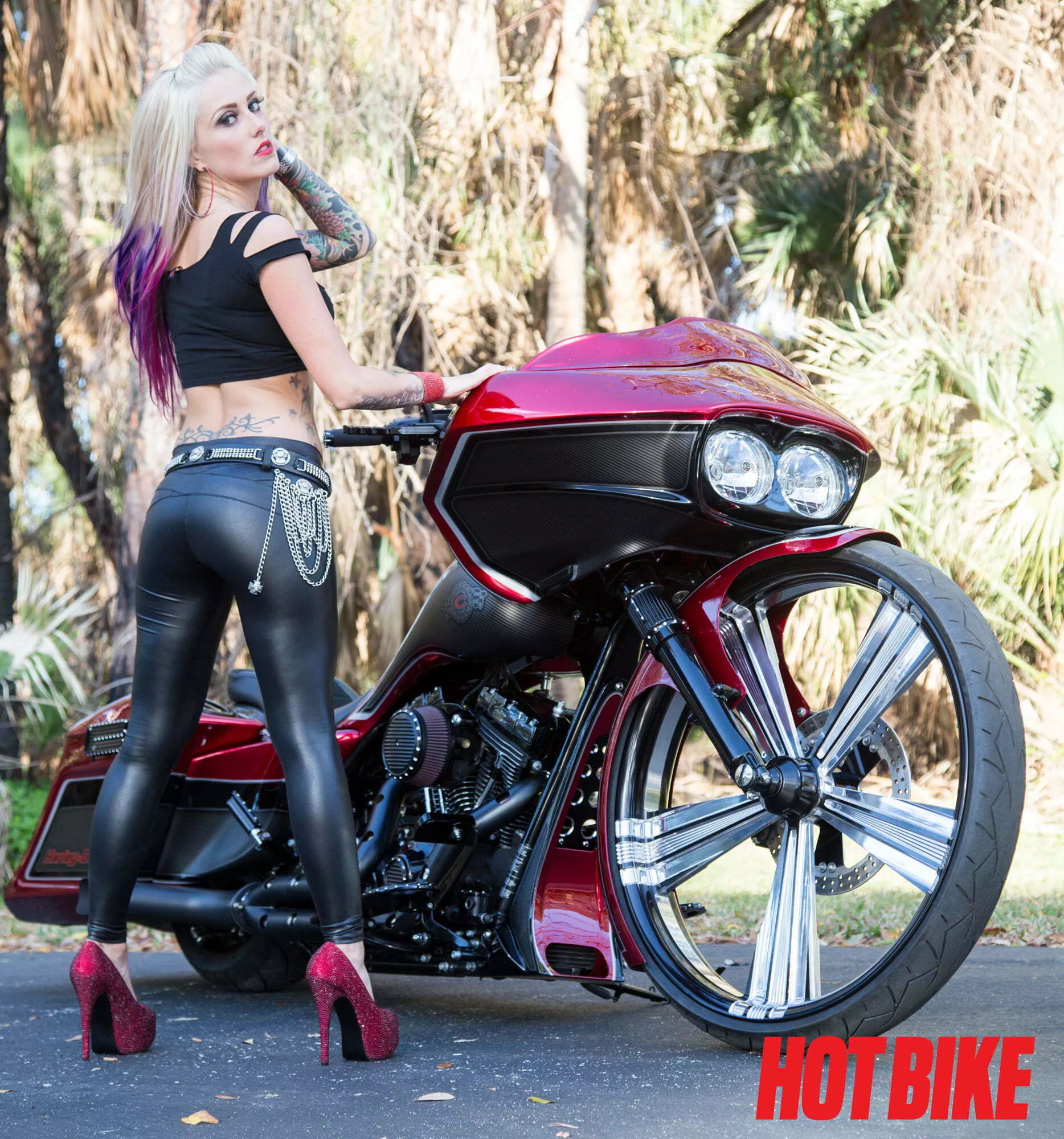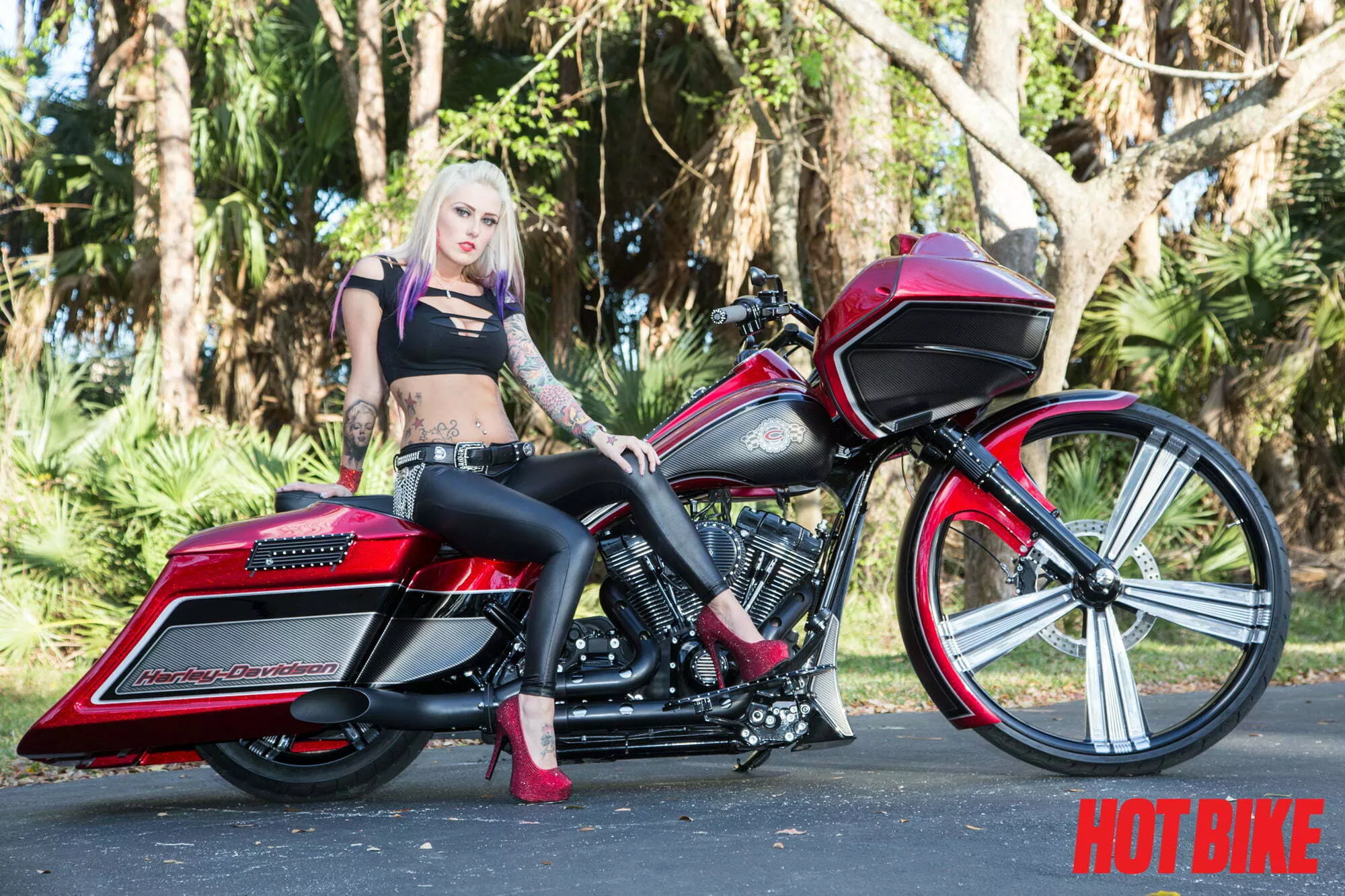 ---
RELATED | MORE MODEL VIDEOS
---
Get the all the latest issue of Hot Bike magazine! Subscribe directly from us.