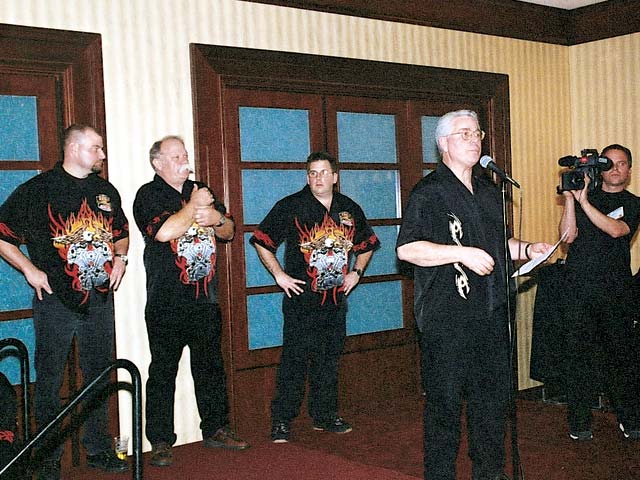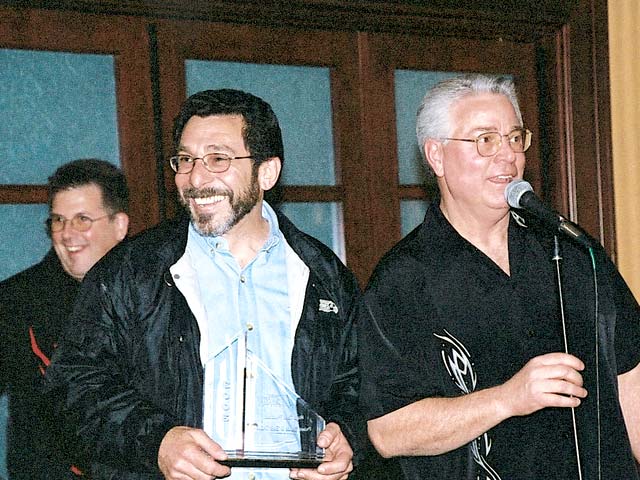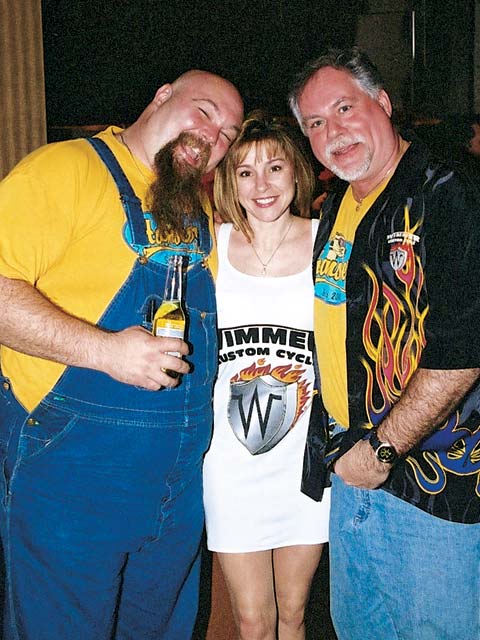 The original HOT BIKE Saturday Night was designed to honor one recipient of our coveted Lifetime Achievement Award. The first couple years it was a great party and a lot of fun. But in a meeting after the party a few years back, we realized that we needed to add more categories to the awards and recognize what was currently happening in our industry. That realization brought on the High Performance, Most Innovative, and High Tech awards — and a much bigger party.
Last year, we added HOT ROD BIKES to the existing HOT BIKE and STREET CHOPPER roster and the American Motorcycle Group was born. You know what that means, right? Yes, a bigger — make that much bigger — party! With more people, more awards, and more wildly cool shirts for our staff to wear (thanks Dragonfly, we think we looked great), we kicked off the second American Motorcycle Group Awards night.
So, as you look the pics over, join us in congratulating the people, parts, and companies that make the Harley industry so fantastic, and when you see them this year, let them know how much you like what they do. For even more pictures from the event, pick up a copy of Hot Bike at your local newsstand.
| | |
| --- | --- |
| LIFETIME ACHIEVEMENT AWARDS | |
| Al Simmons | {{{Mustang}}} Seats |
| Tom White | White Brothers |
| Steve Storz | Storz Performance |
| HIGH TECH PRODUCT | |
| HOT BIKE | Primo Brute V Belt Drive |
| STREET CHOPPER | Exile Cycles Sprotor |
| HOT ROD BIKES | Grandeur Cycles Inverted Springer |
| MOST INNOVATIVE PRODUCT | |
| HOT BIKE DaVinci | Carb Booster |
| STREET CHOPPER | Goldammer Front End |
| HOT ROD BIKES | Progressive Suspension Air Tail |
| HIGH PERFORMANCE PRODUCT | |
| HOT BIKE | Feuling Oil Pump |
| STREET CHOPPER | S&S; 124ci Motor |
| HOT ROD BIKES | RevTech Digital Fuel Optimizer |