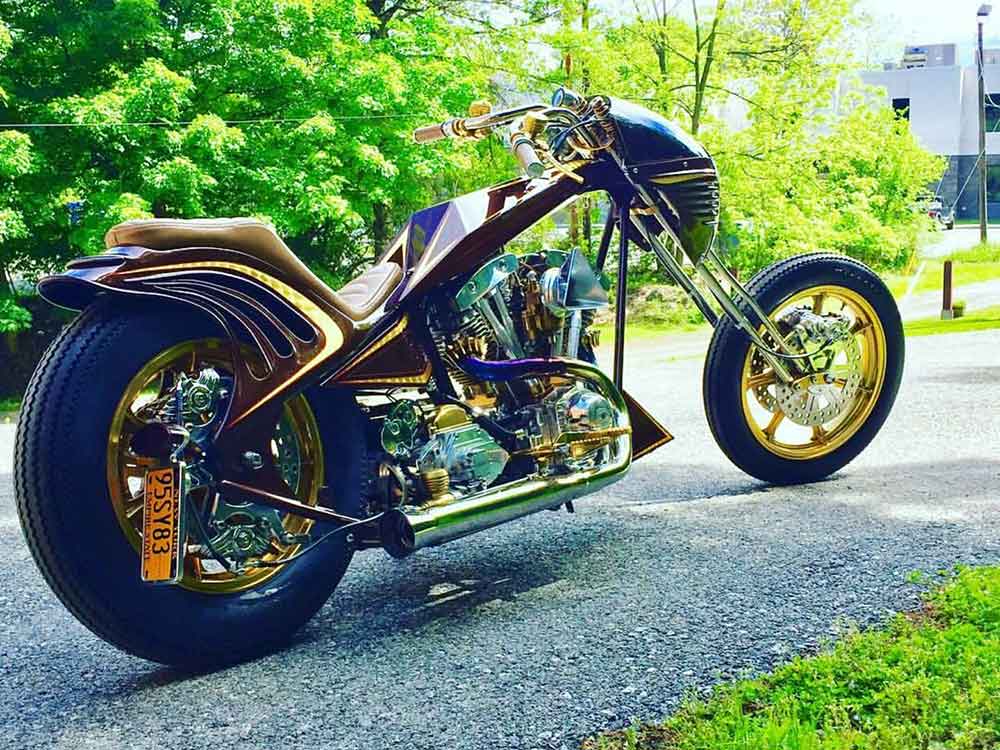 Speakeasy Motors' Evan Favaro joins the Hot Bike Tour for 2017 as an Invited builder also. He's got a lot of projects on his plate, both of the car and motorcycle species, so taking the time to create a bike for this party on his busy schedule really ups the difficulty factor. But then again, it does so for most of the rest of his competition too…
| Evan Favaro | |
| --- | --- |
| Shop: | Speakeasy Motors |
| Location: | Wallkill, NY 12589 |
| Website: | speakeasymotors.com |
| #Twitter/@Instagram: | @speakeasymotors |
Describe yourself in three words?
Dedicated, driven, obsessive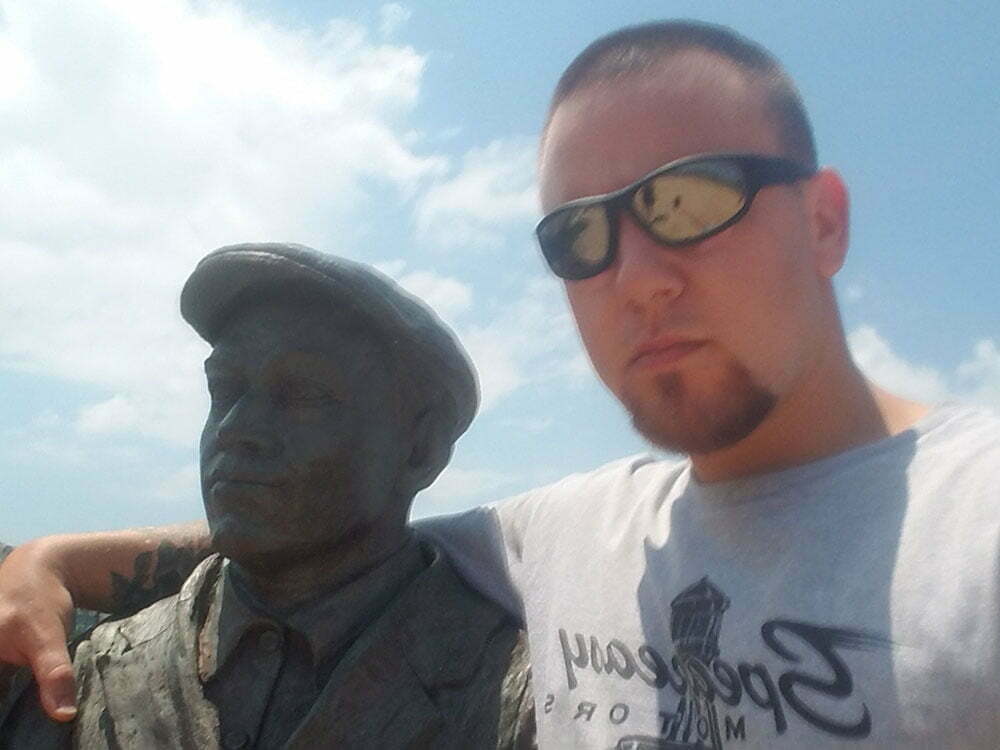 What are you currently building?
For the tour, An early VL frame inspired styled new custom, with a tubular cradle front end. Prototype swing link rigid styled rear suspension. Oil in frame with an auxiliary oil tank in front for added capacity, rear seat tail section will be the fuel tank, leading into a second fuel tank for added capacity above the transmission where the oil tank should be, and leaving the backbone totally exposed. Depending on time and money I may leave the bike completely raw.
I am also restoring two Porsche 356s, a 55 Chevy, 30 Ford Model A, a 63 econoline Van, and have 7 other full bike builds going on.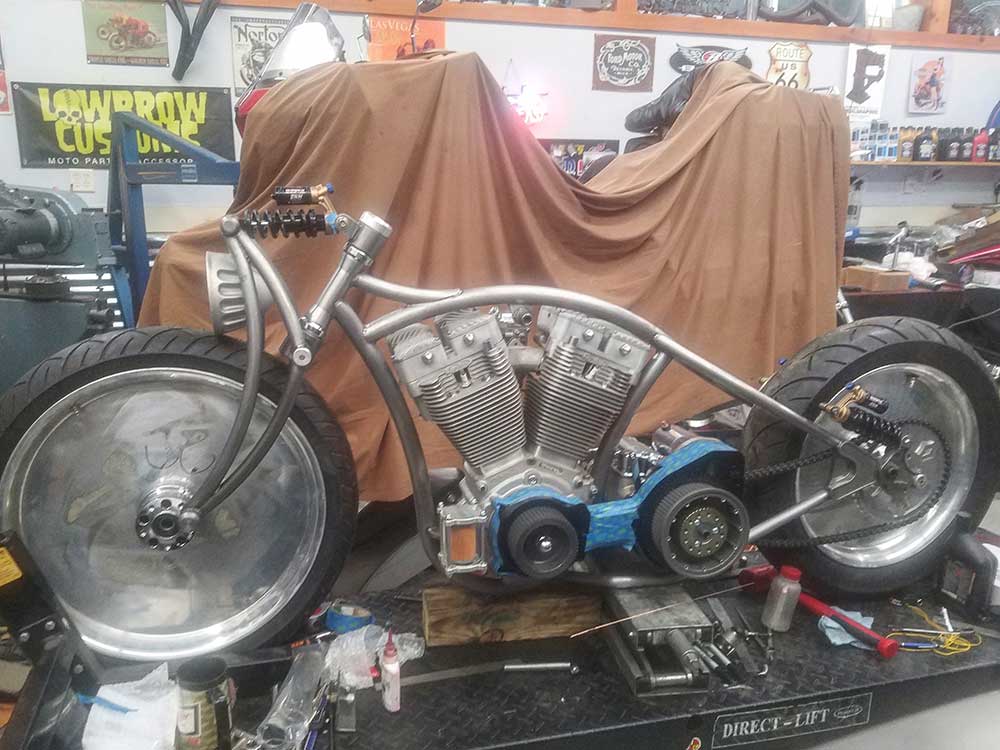 What was your first bike?
1972 Honda CB350
What is your all-time favorite bike?
Too many to list!
Why did you choose to work in the motorcycle industry?
I wanted to turn my passion into my living, and am inspired by the other craftsmen in the custom auto and motorcycle industry
What do you think the future of the motorcycle industry is?
I think the future is looking bright, and i hope that more young guys get involved but stay focused on becoming a craftsman, not how many followers they have.
What is your greatest life achievement so far?
Opening my own shop when I was 21 lead to a lot of great achievements, like later getting hired as the fabricator for OCC for 3.5 years building dozens of bikes, and then buying my own home when I was 24, which lead to the large expansion of my own shop.
What has been your biggest regret to date?
I'm not sure if I regret anything, I just learn from my mistakes.

What inspires you?
Shaping metal and watching other craftsmen turn raw materials into works of art.
Who are your three all-time favorite bike builders?
Sosa Metalworks, Rick Bray, Rick Petko
Any last words?
I need more coffee and beer.