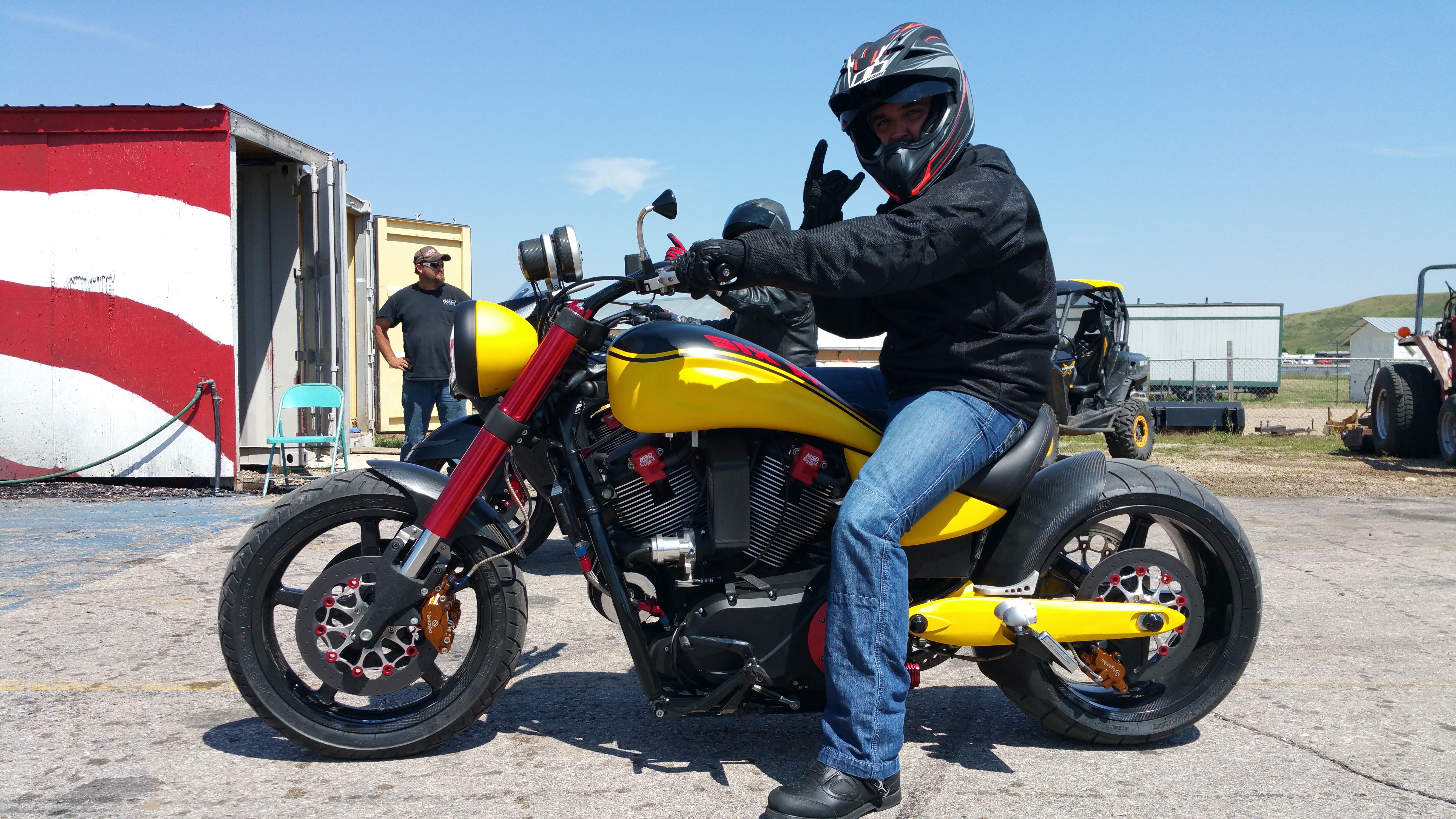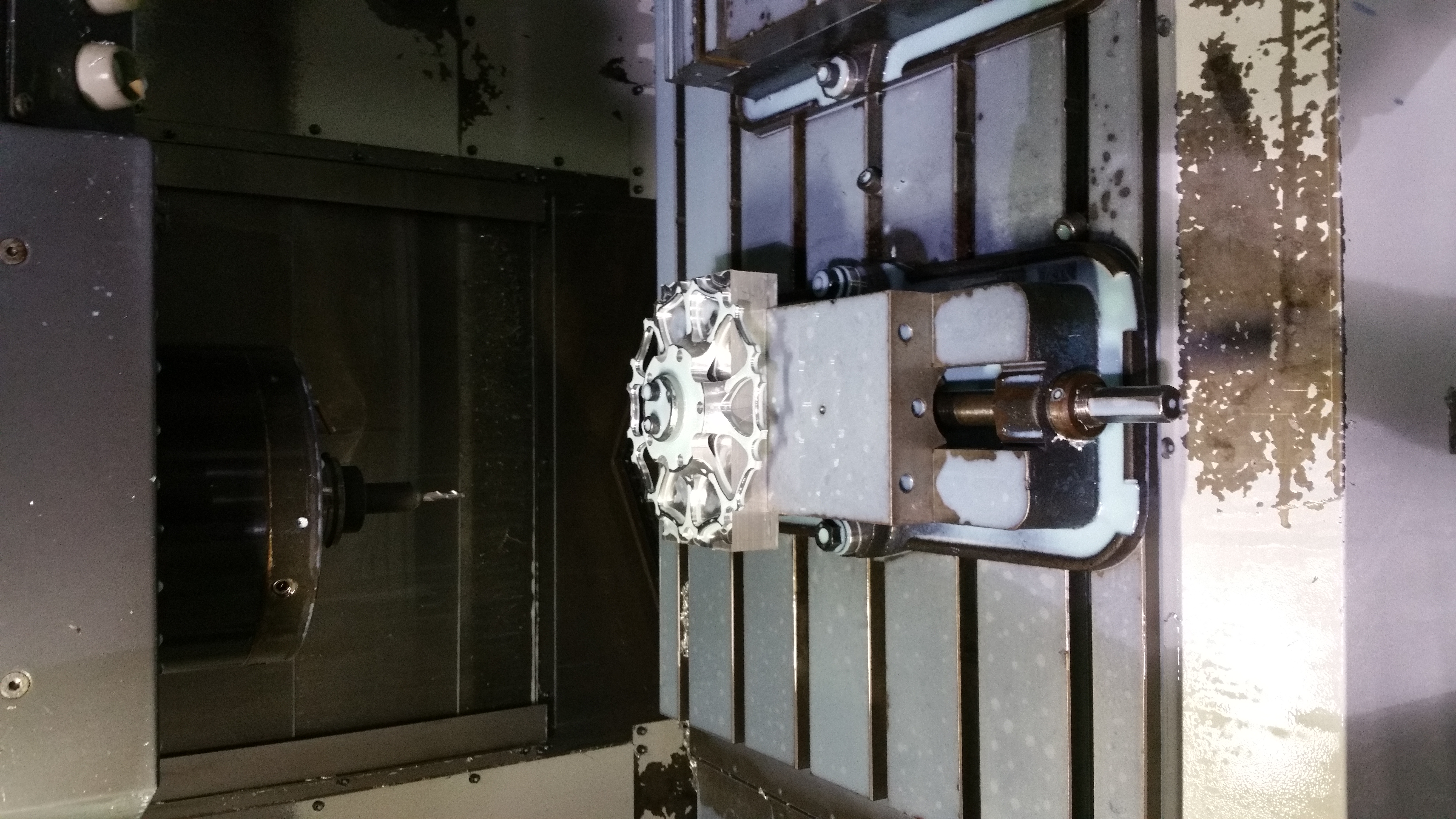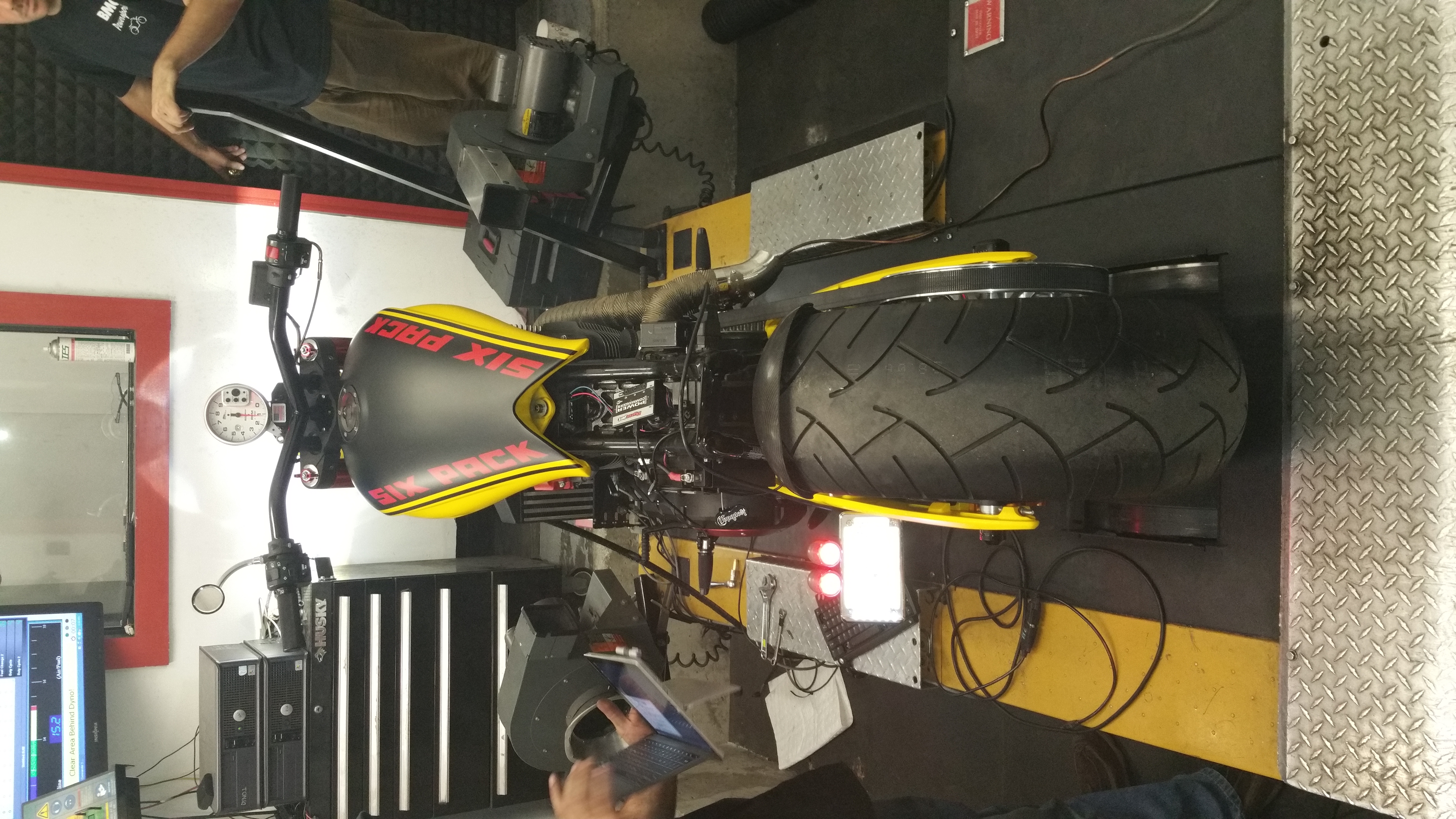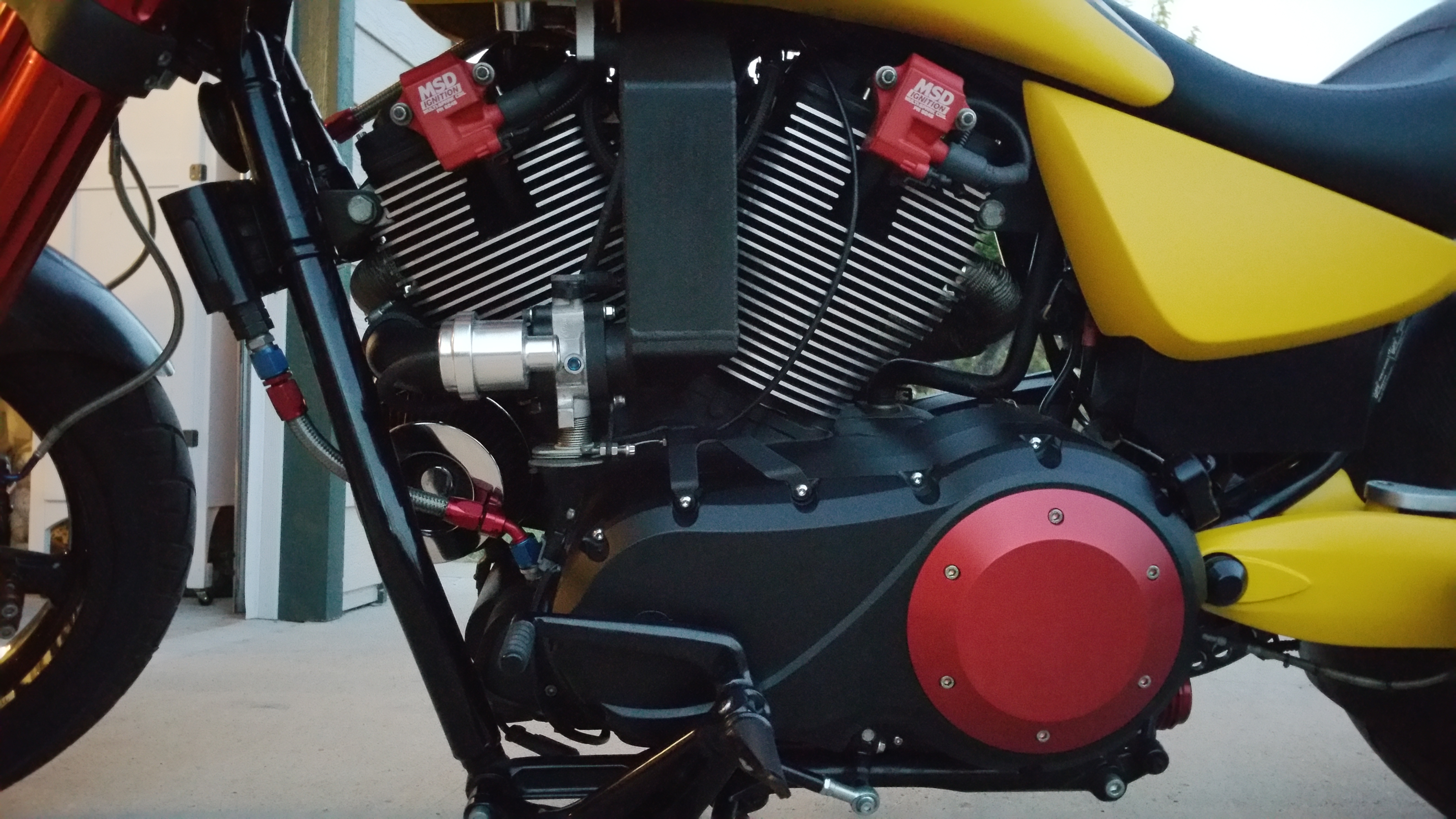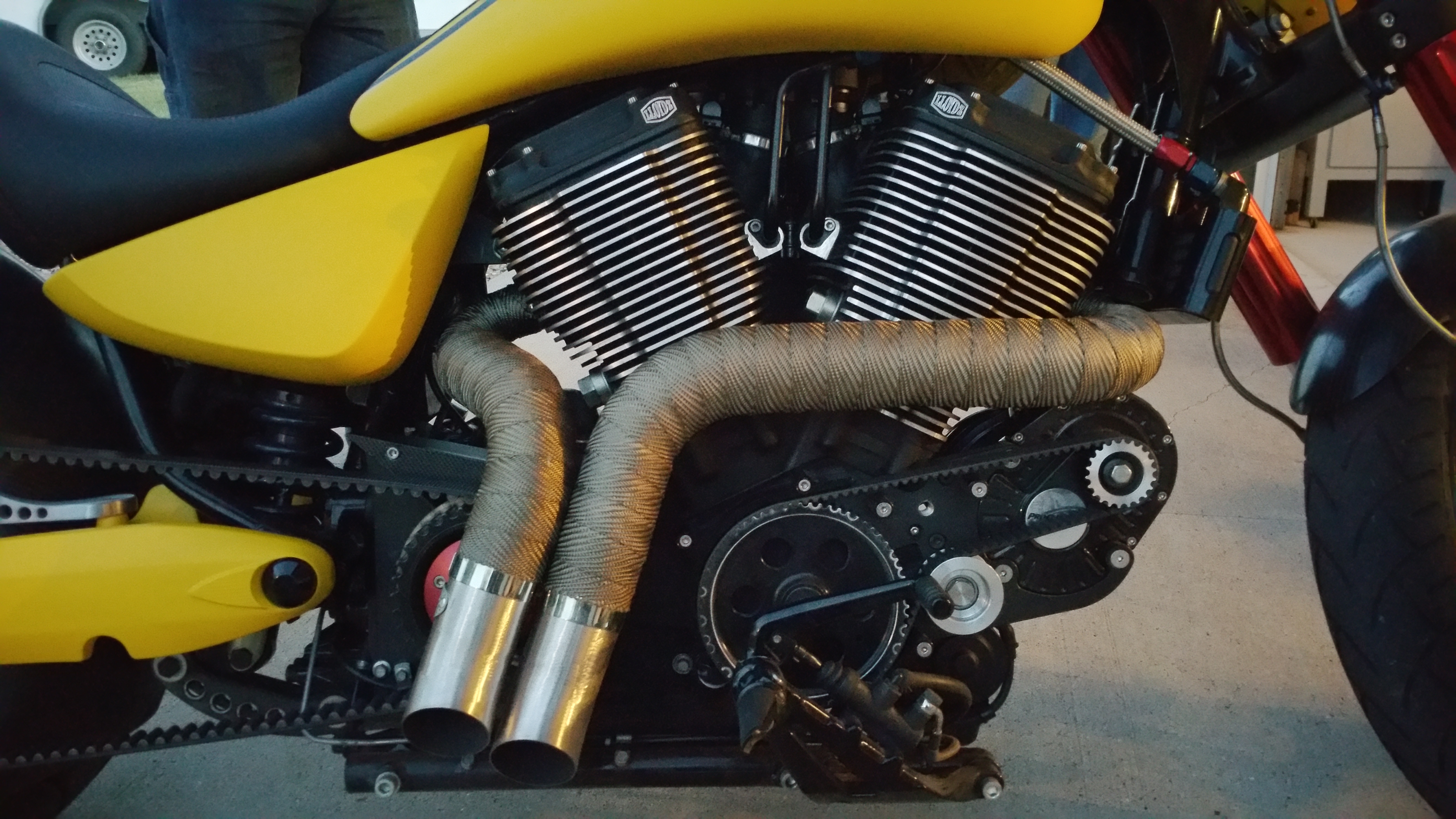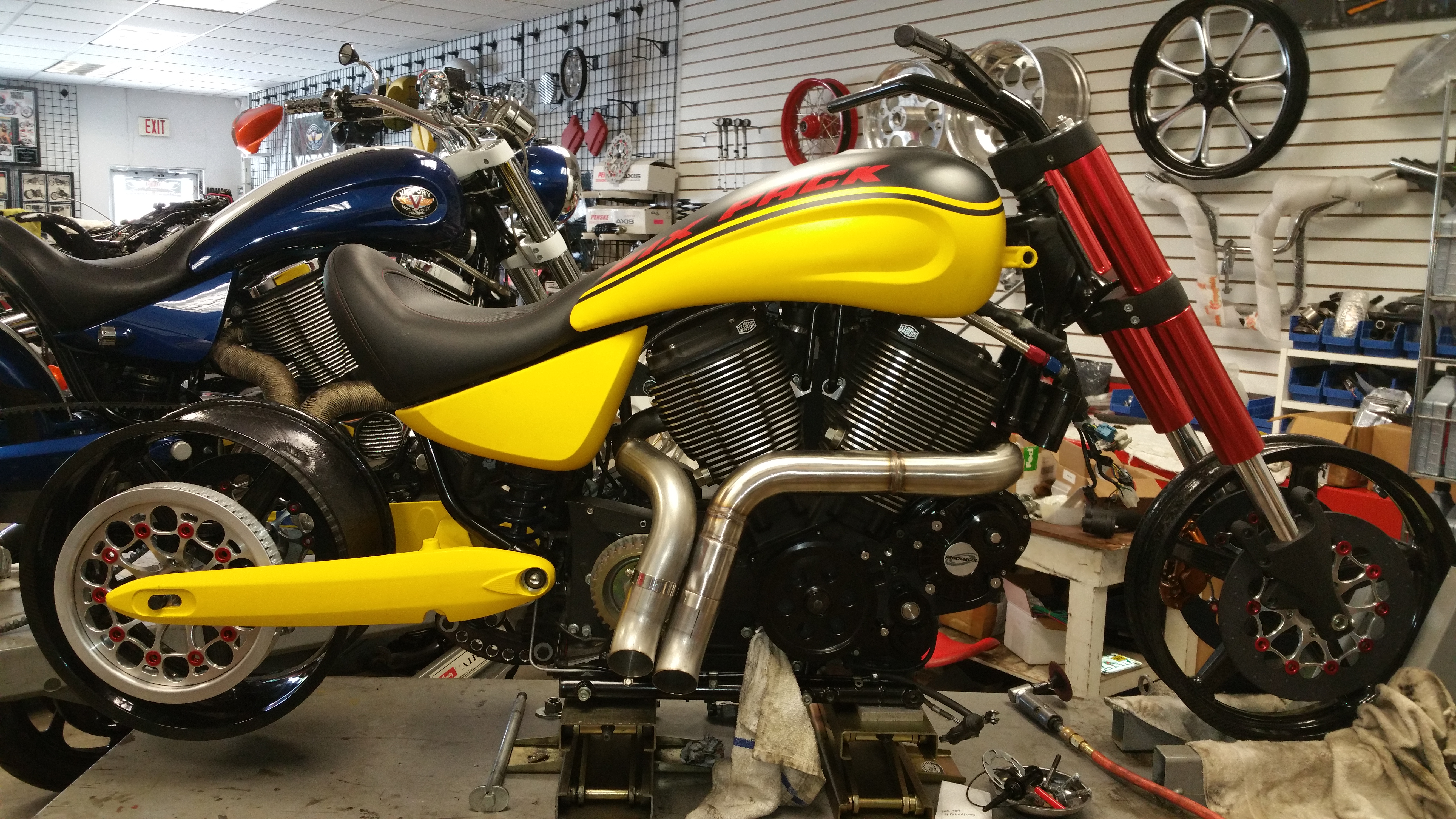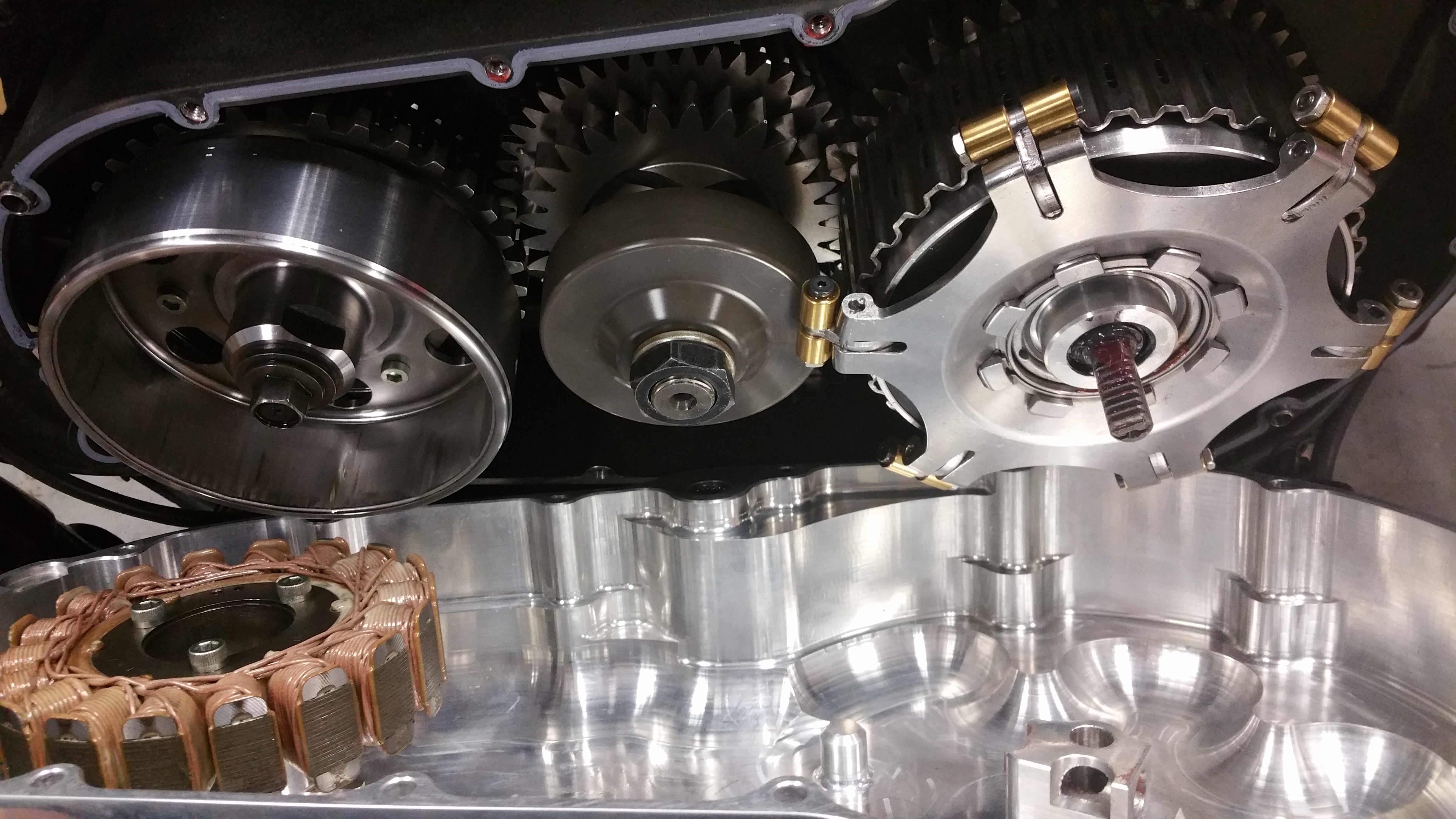 Scott Kietzmann of Conquest Customs was invited due to his skill at customizing and hotrodding Victory motorcycles.
Scott is building up a 2005 Victory Hammer for the tour. This machine is born out of his early Hot Rod magazine days. He calls it a Pro Touring Muscle Car on two wheels.
This was the first bike that Conquest built back in 2005 and had been used as a mule for testing components and configurations for half its life. The past 5 years it has been slowly raped of many parts and was looking quite pathetic in the back of the shop. The 2014 Hot Bike Tour was Scott's inspiration to get Bee back on the road and pounding the pavement for 2015.
Power was achieved with a Lloydz Motorworks supercharger kit using a B-1 compressor and custom intercooler. Scott then added 60 lb injectors, cams, MSD ignition, custom SS pipes and a BIG centrifugal weighted clutch. To maximize efficiency of these power mods Scott went to some major weight savings installing BST carbon fiber wheels mated to our AMS composite rotors via custom carriers and Brembo calipers. The fenders also went to carbon fiber bringing the bike's wet weight to under 550 lbs.
Knowing that power is nothing without control, Scott added fully adjustable cartridges to the inverted Marzocchi front suspension with a Penske adjustable rear damper. Other mods include midset controls, narrowed bars, monster tach, internal wiring, LED head/tail lighting, with plenty of paint/powdercoat/anodizing throughout. The tires are ME880s 130F/ 260R. The SuperBee dynoed out at 175RWHP/145RWTQ and threw down a 7.2 @ 102mph in the 1/8 mile the first time out in Sturgis this year. All we can say here at Hot Bike is that this thing is the real deal!
Come on out and look for it on the Hot Bike Tour September 9th-13th from Iowa to Montana. For full details on the tour and the 30-plus bike builders who are riding it, check out HotBikeWeb.com/Tour