Indian Motorcycle just dropped its 2019 Chief, Springfield, and Roadmaster models with some key technology updates designed to enhance and customize the riding experience. And the Dark Horse models get a tad darker (huh?) with premium gloss black finishes and expanded color options on the Springfield Dark Horse.
Indian tapped its customers for some crucial rider feedback, and the new technology features reflect the data received from its heavyweight motorcycle consumers, which focuses on improving performance, comfort, and a little more custom style.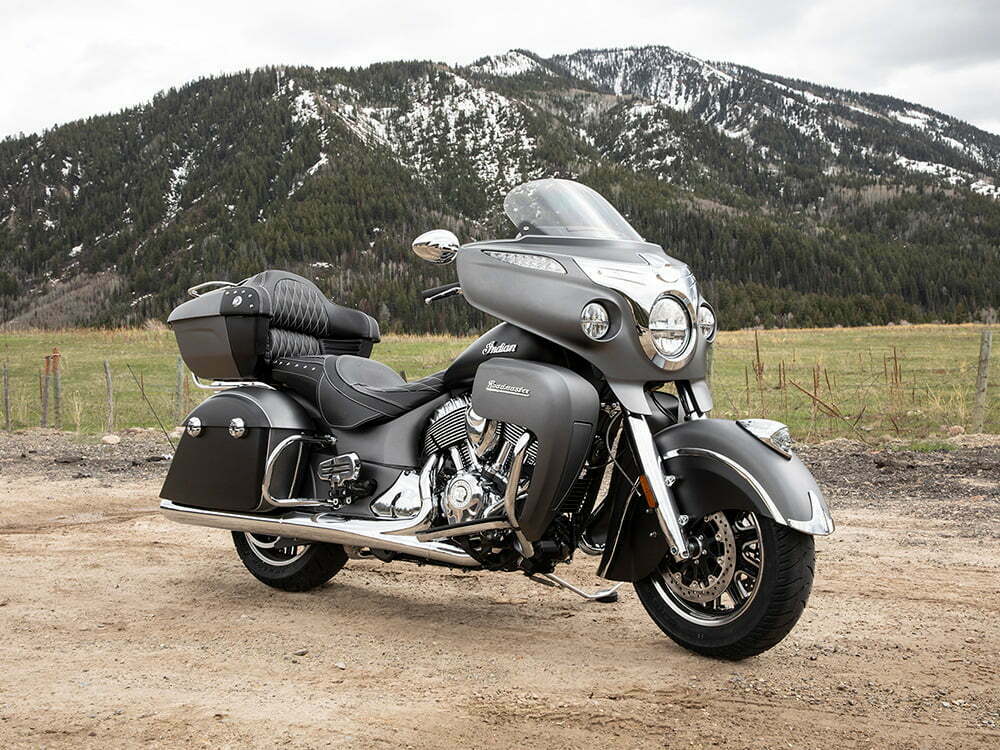 Selectable Ride Modes
Riders can now choose between three Ride Modes on the fly: Sport, Standard, and Tour. The throttle map for each ride mode was designed with a specific application in mind, resulting in one motorcycle with three distinct personalities and riding styles. Tour mode features a smooth throttle response for relaxed cruising. Standard mode features a crisp throttle response and well-balanced power delivery for responsive passing power and predictable, low-speed handling. And finally, Sport mode features an instant throttle response and aggressive power delivery for head-snapping acceleration.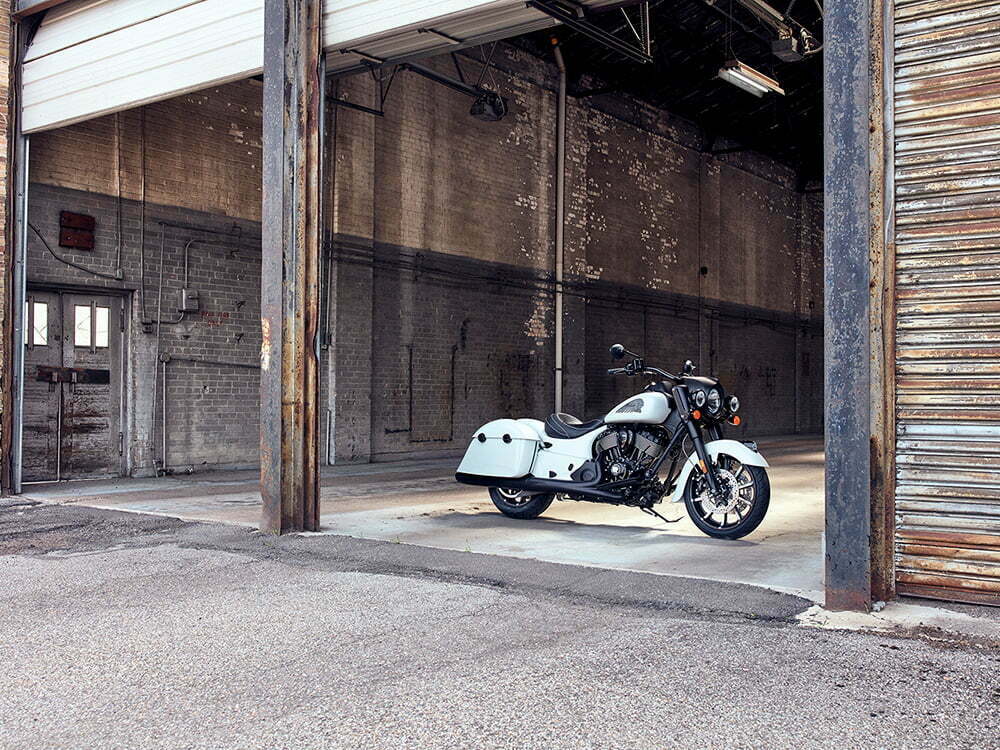 Rear Cylinder Deactivation
When the ambient temps jump up during your ride, the 2019 Thunder Stroke 111 models are now equipped with Rear Cylinder Deactivation. When the engine reaches operating temperature and the ambient temperature exceeds 59 degrees Fahrenheit, the rear cylinder will automatically deactivate when the bike is at a standstill, resulting in less engine heat for improved comfort in slow-moving or stopped traffic. Which then results in less burned leg hair, and a more enjoyable experience. The rear cylinder instantly reactivates when the throttle is applied for a seamless transition to full power.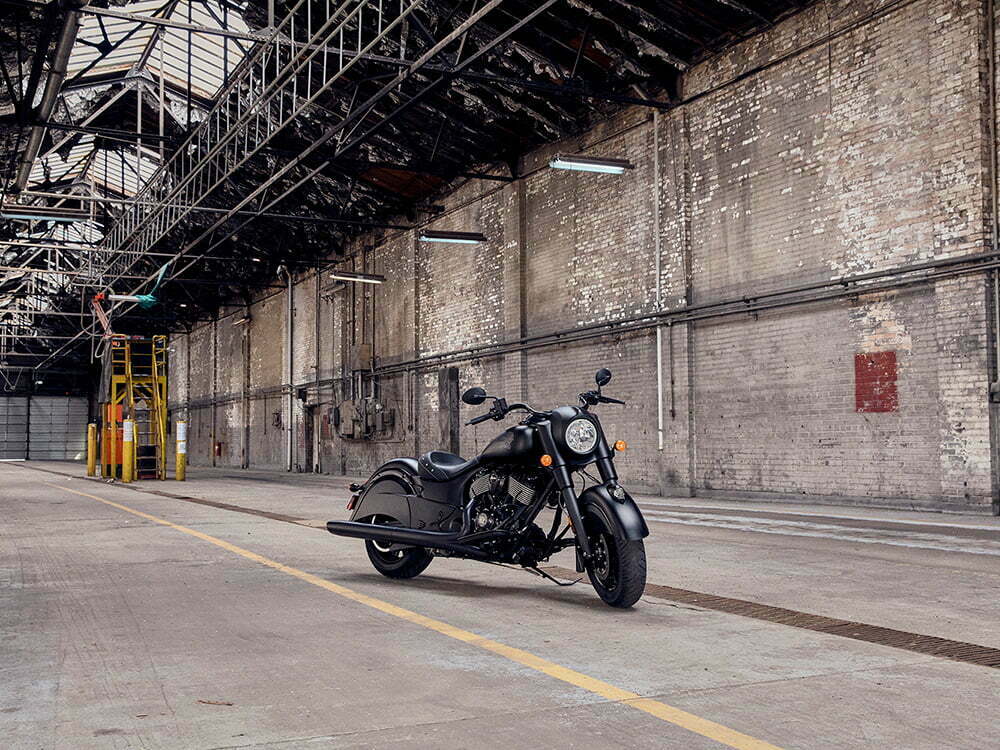 Redesigned Lower Fairings For Roadmaster
The lower fairings on the 2019 Roadmaster have been redesigned to provide more airflow to the rider. The updated airflow vent can be adjusted from all the way open for maximum airflow to fully closed for total weather protection. The new lowers can be retrofit to bikes from past model years with the addition of new highway bars.
New Audio
Several enhancements have been made to Indian Motorcycle's stock audio system for improved sound quality. The tweeters have been separated from the midrange speakers and a customizable dynamic equalizer now adjusts specific frequencies to provide peak system performance at any speed. Basically, the equalizer automatically adjusts each frequency to combat road, wind, and engine noise, resulting in some clear, crip Slayer tuneage.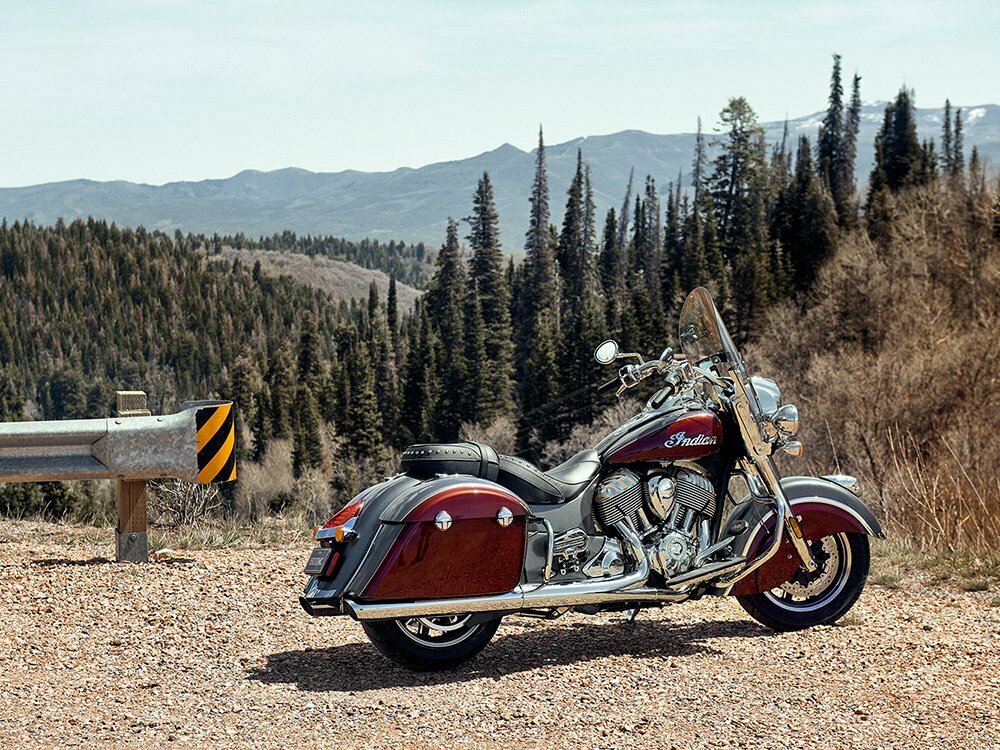 "These enhancements for 2019 showcase our commitment to listening to riders and continuously improving their experience with our products," said Steve Menneto, president of Indian Motorcycle. "We are laser-focused on delivering a best-in-class riding experience, and these new technologies represent a focus on quality that will continue long into the future of Indian Motorcycle."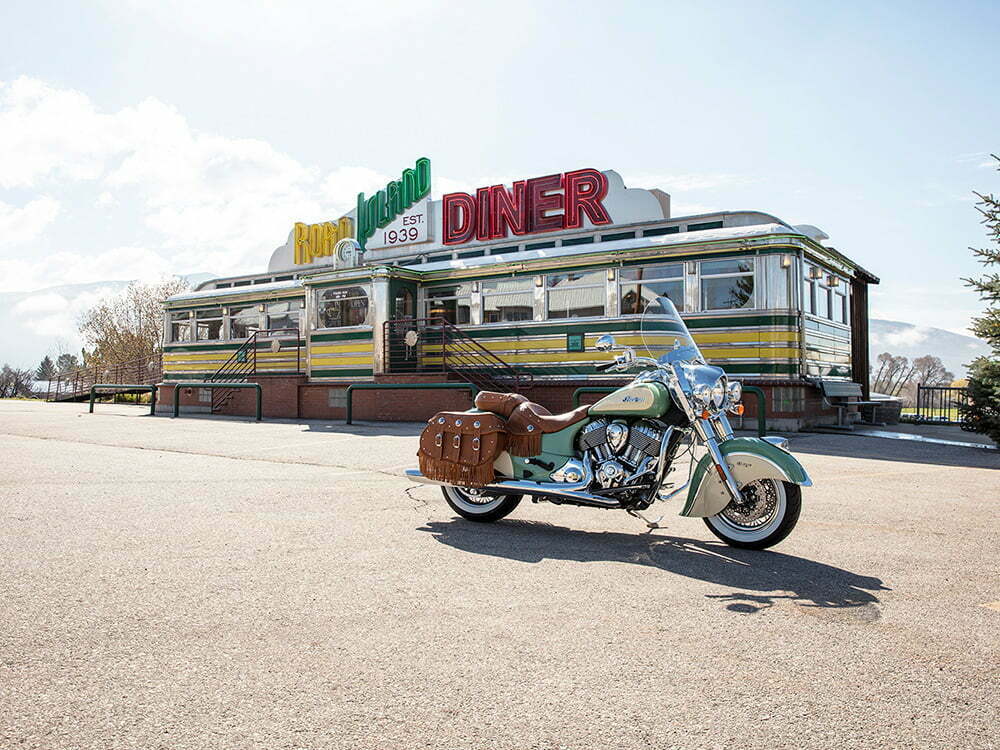 Also for 2019, Chief Dark Horse and Springfield Dark Horse get some new finish treatment: premium gloss black finishes on the engine including the primary, valve, and cam covers, pushrod tubes, as well as on the exhaust and saddlebag hinges. And the Springfield Dark Horse is now offered in Thunder Black Smoke and a new White Smoke option. The Springfield Dark Horse also now comes equipped with the iconic Indian headdress on the front fender as well as a 19-inch contrast-cut wheel. The front highway bars and windshield were also ditched for a more streamlined stance.
Pricing for the 2019 Chief Dark Horse begins at $17,999 in the US and $21,499 in Canada. The Chief Vintage is available starting at $19,999 in the US and $23,999 in Canada. Pricing for the Springfield begins at $20,999 in the US and $25,299 in Canada, while the Springfield Dark Horse begins at $21,499 in the US and $25,999 in Canada. The Roadmaster will start at $28,999 in the US and $35,499 in Canada.