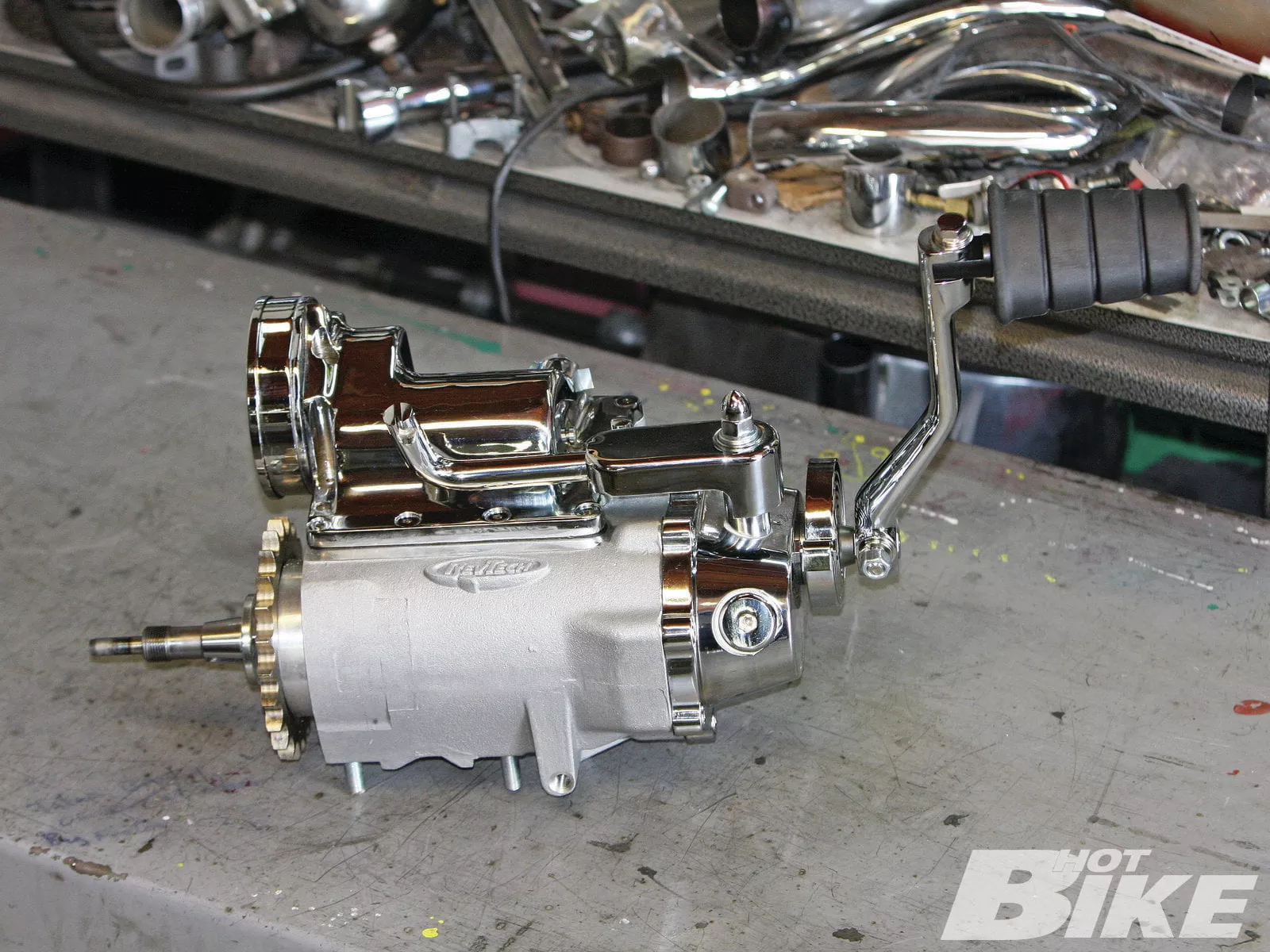 Looking for a replacement for your old Pan or Shovelhead's tranny? RevTech makes complete transmissions for '36-64 Big Twins with tin primaries that cost about as much as having your old OG one overhauled. They have the same features as their other dependable four-speed transmissions, but RevTech altered the casting molds to remove the aluminum primary ears. Yes, this transmission bolts onto virtually any rigid or swingarm frame that uses a tin primary, chain final drive, and kick starter. These gearboxes come standard with '36-64 RevTech gear sets, chrome ratchet top, and a heavy-duty kicker kit.
There are two versions of this tranny: One with a 2.44:1 ratio and one with a 2.60:1 ratio. Also, you can get the case separately if you want to house your old transmission's guts in it or build a custom version to your own liking. Each case is cast from 356-T6 aluminum and uses '52-to-early-'79 ratchet top. The main drive gear race is installed and honed for standard-size loose roller bearings. It also uses stock-sized hardware, gears, shafts, bearings races, and speedometer drive gears.
We installed this transmission behind our S&S; Cycle KN93 Knucklehead motor and have been kicking it for a few months now without fail. It shifts smooth, is affordable, and best of all it has very classic good looks. For more info on these units and other transmission offerings check out customchrome.com.