Alright. This one is big. After two reach arounds and an awesome meal in Brooklyn I was able to nail down Bob Seeger from Indian Larry Motorcycles. I have to say it was pretty cool hearing the story from the horse's mouth.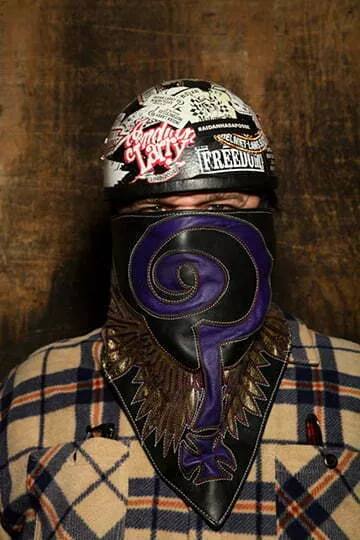 "When Larry was alive I loved to hang out and just f—k off. Not much has changed." says Bob. "After some tough times in business Larry started to reach out about every six weeks or so and break my balls about being partners. I went to the wife and we decided to take a loan out on the house and go for it." As the origin story continues I learned how the future brought forth an impressive amount of challenges. From Larry's famous last stunt, the exciting block party that followed, the inevitable changing of personnel in the shop as talent and time progress, the addition of Shane McMahon to the picture, the devastating sudden loss of his son Aiden to childhood cancer, and the move to Duke with McMahon holding it down while Bob handles his family matters. "Four years later, here we are. I sleep well, when I sleep. I don't look over my shoulder. I don't mess with other people's business. I don't f—k with bike clubs. That's how it is for me." Now the shop turns out customer builds in the celebration of Indian Larry's unique style. We don't put out a lot of bikes, mainly because I need to hire another person, but we do put out amazing one of a kind Indian Larry motorcycles.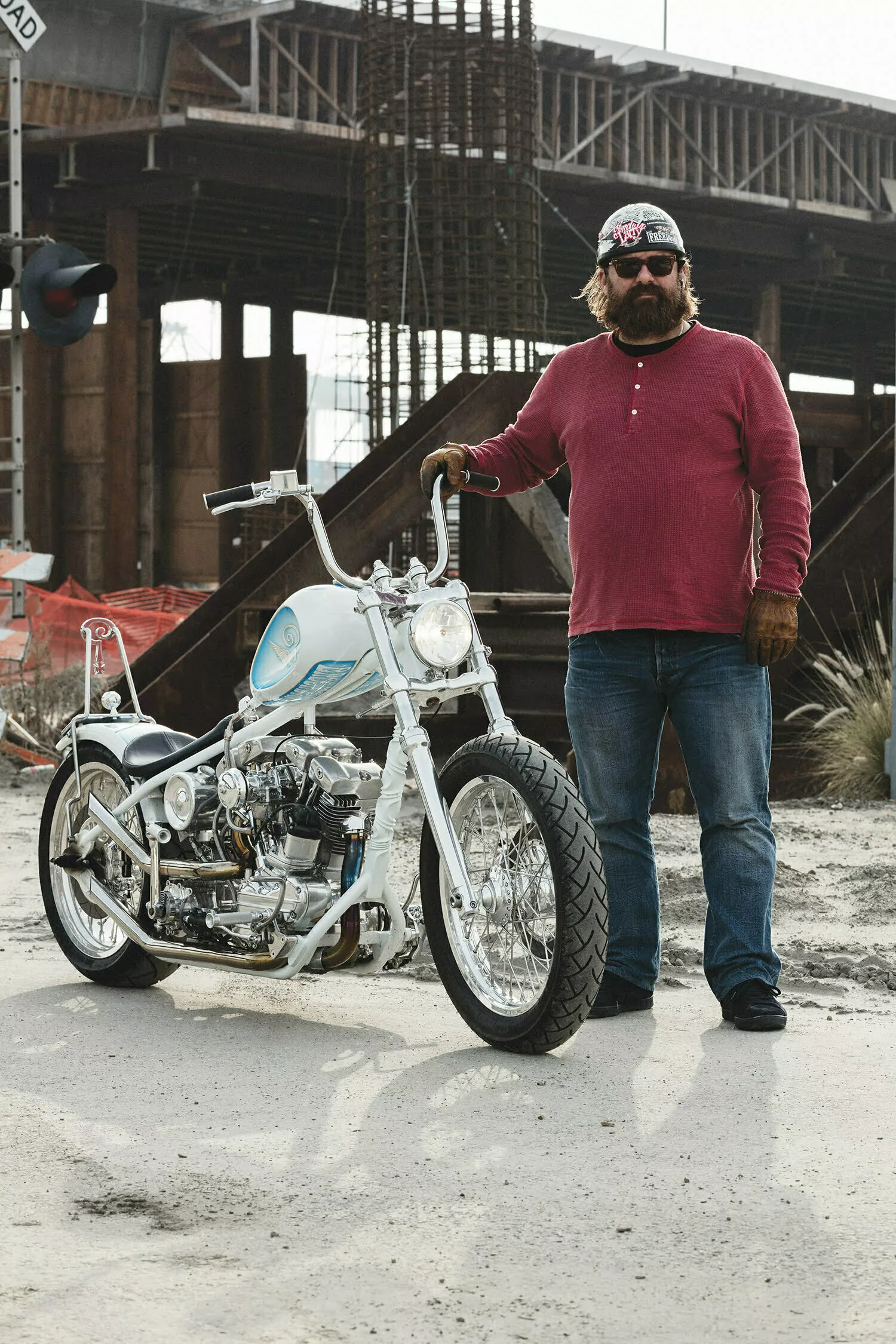 Looking to Hot Bike Tour now, we talk about his build. "We're gonna do a Genuine Motor Works XR1000 do rip through the amazing roads the tour has included this year. It'll be perfect for what we're doing out there Man and it's a great way to support my wife's business cause that's all her." As many of the other builders have expressed the other invited builders is a big interest to Bobby. "You won't see me at a bunch of industry parties, but I do like to hang out.
It should be a different experience than what I'm used to. That could be cool."
To say the least it was incredibly cool to have so much of Mr. Seeger's time and I'm grateful for the chance to enjoy swapping stories over an amazing hamburger and a few screw drivers. Can't wait to lay it down with this dude!