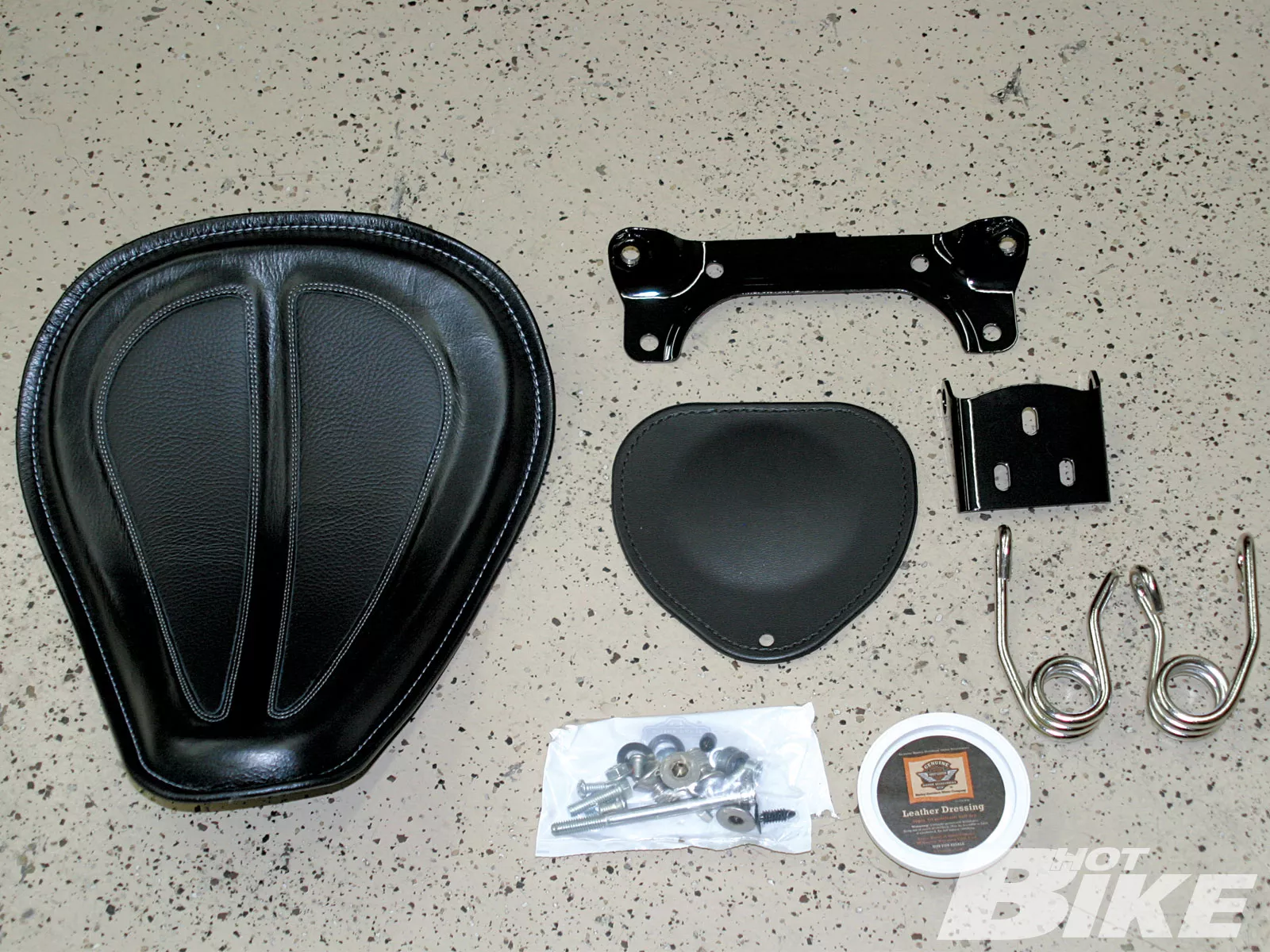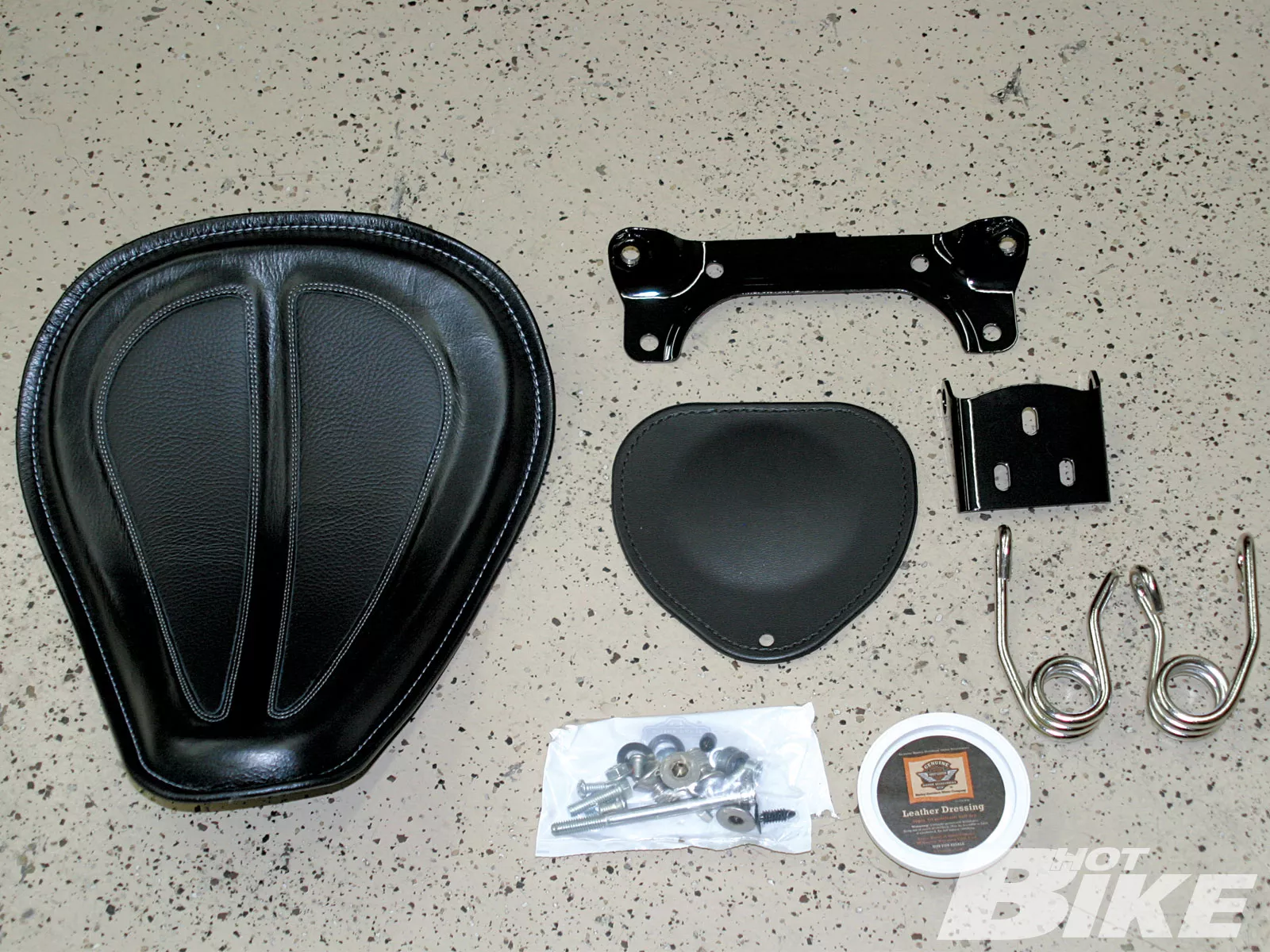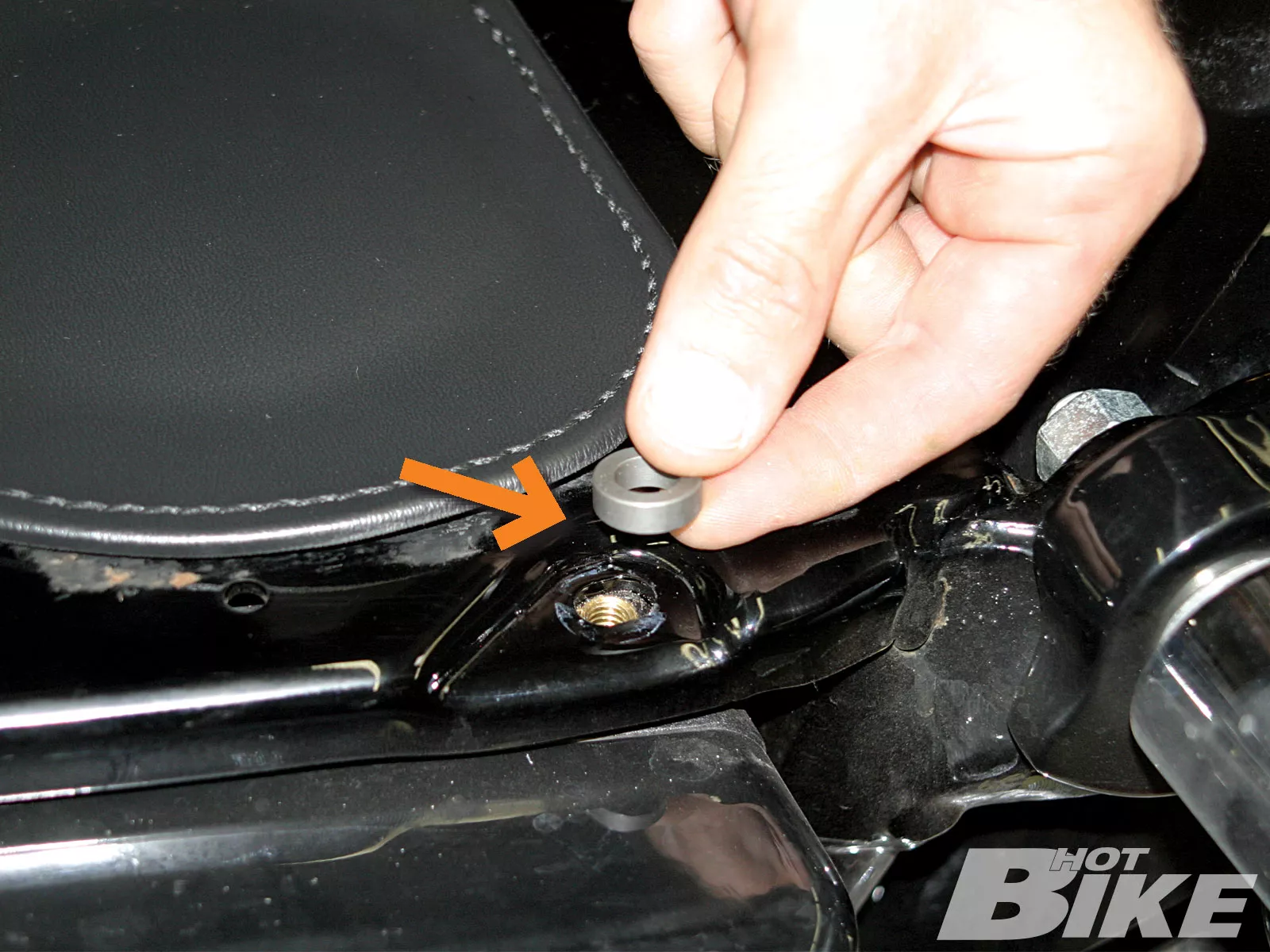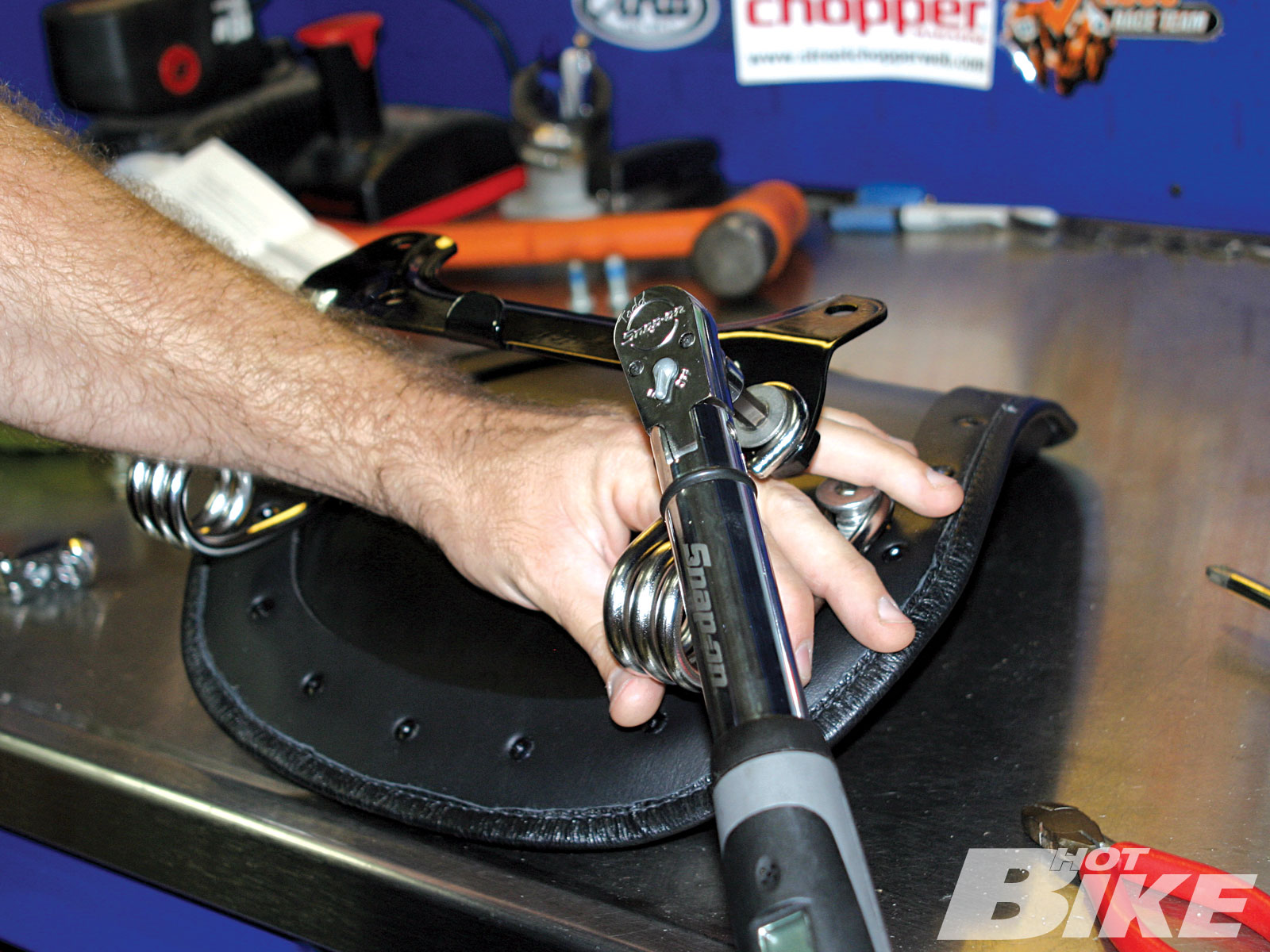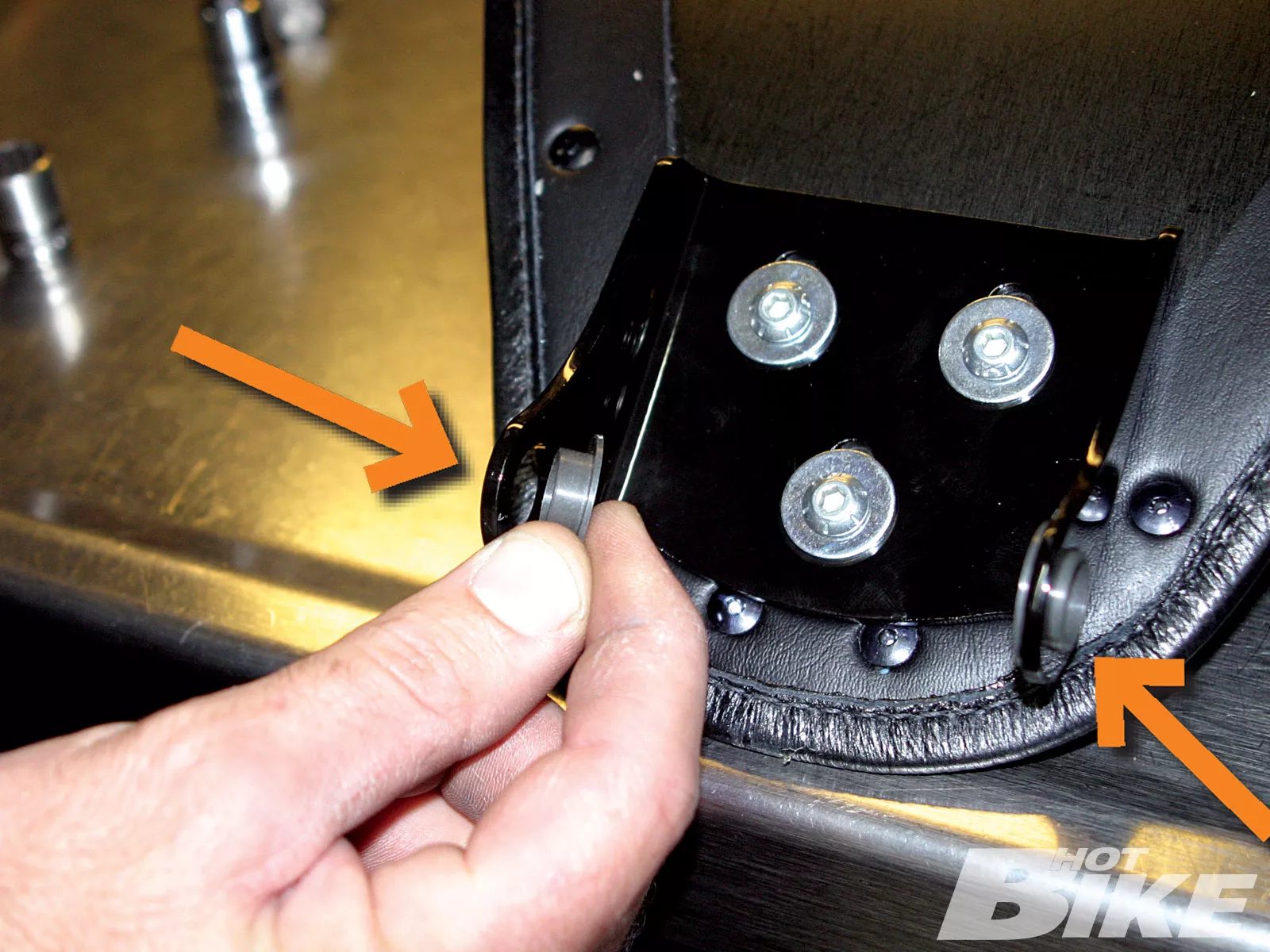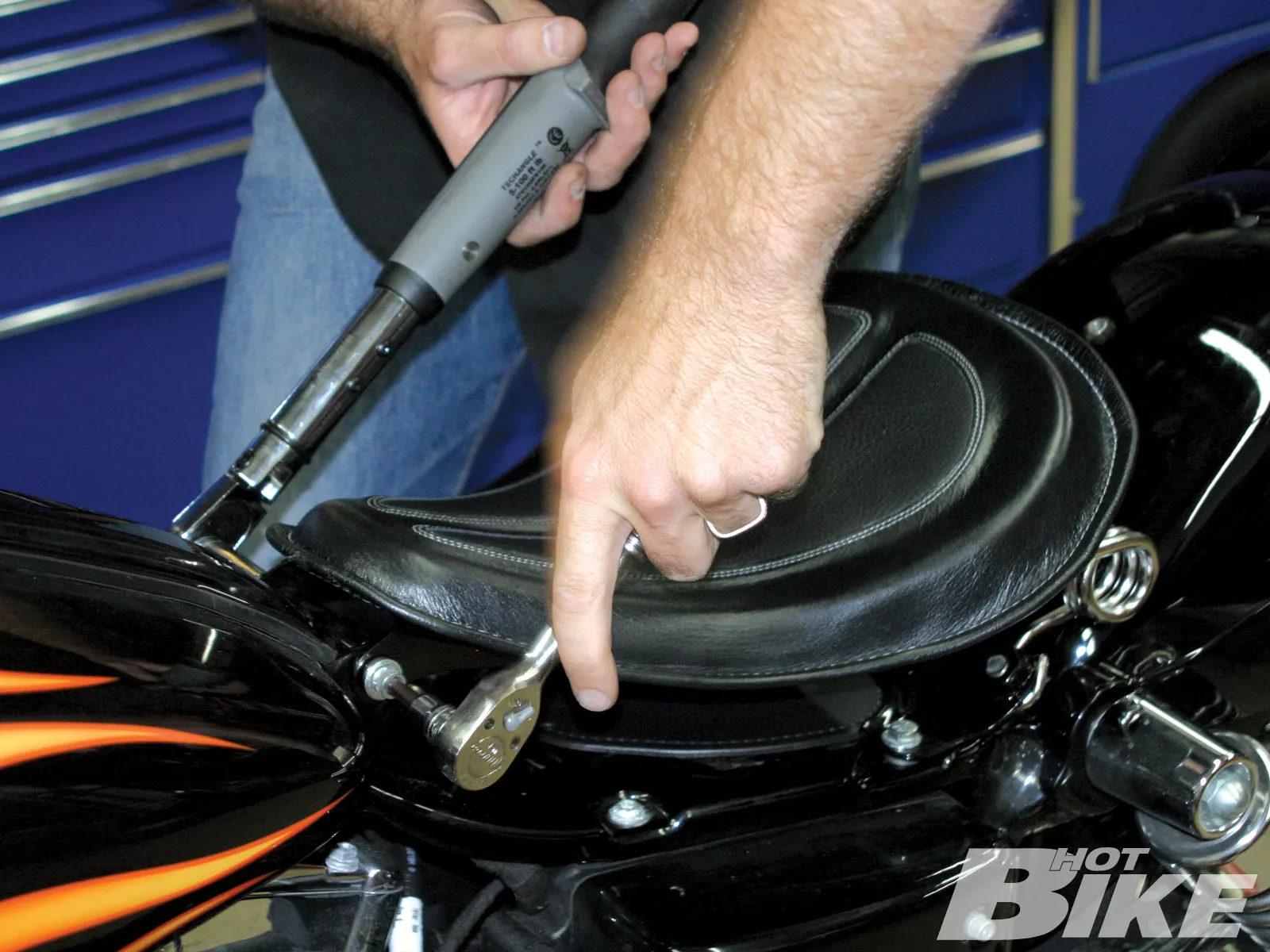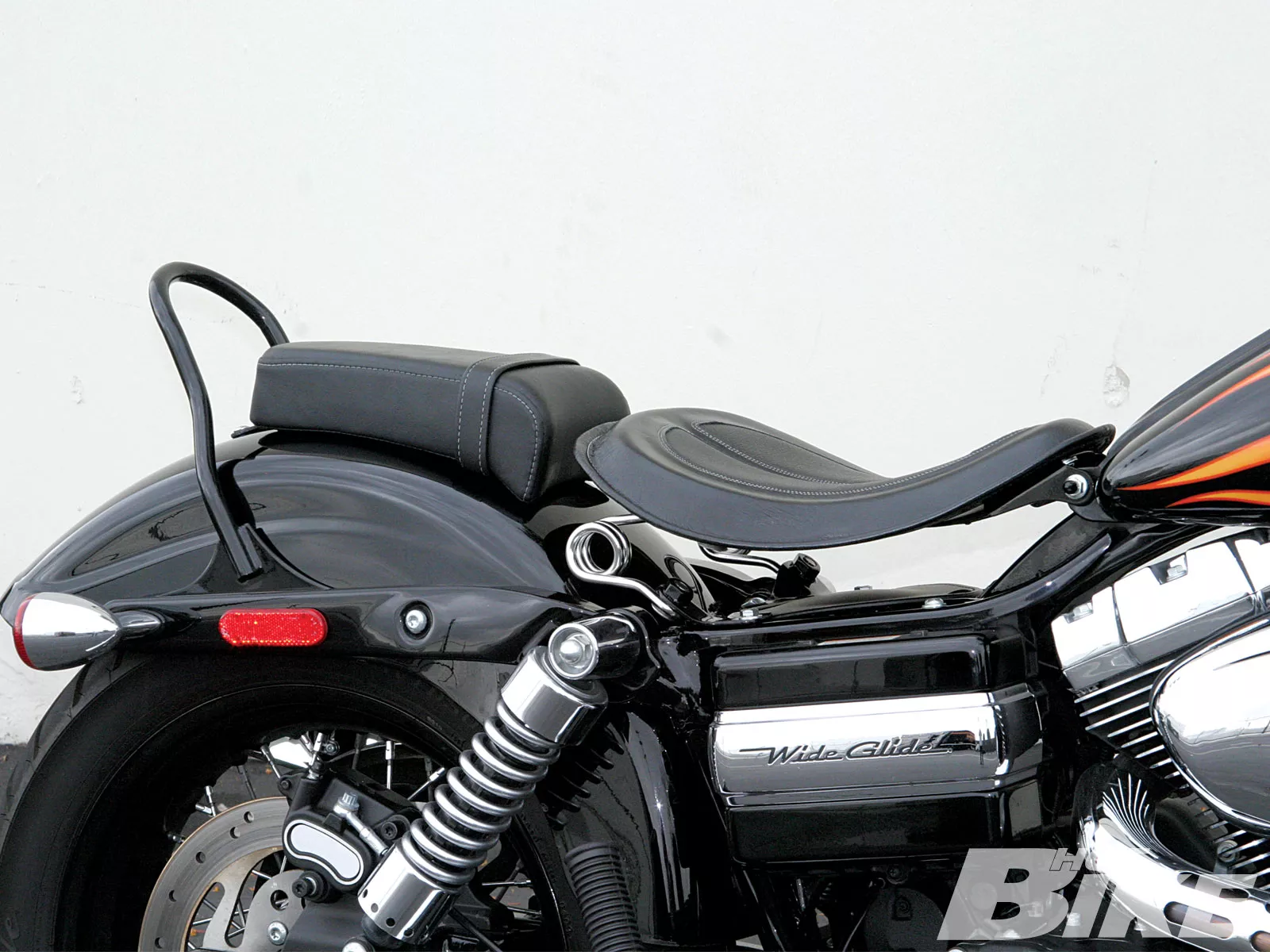 Swap A sprung solo seat is a great way to achieve the retro look. It's a small, simple, and a timeless classic that has been around for years and isn't going anywhere anytime soon.
When Harley re-released the Dyna Wide Glide as a 2010 model, it received praise for being reminiscent to the bare-bones bobbers from yesteryear that both younger and elder audiences could appreciate.
Taking the Wide Glide's traditional styling back even further, Harley released a new Leather Solo Spring Saddle ($269.95) available in black or distressed brown that fits Dynas, Softails, and Sportsters. We felt this installation to be a no-brainer by fusing the old-school-looking bike with an old-school-style seat. The two-tone black leather covering the metal seatpan provides a very minimal look with enough padding to avoid the always-pleasant hemorrhoid flare-up. In other words it's comfy enough for around-town cruising, but for long hauls, hang on to the stock pad. After all, compromising comfort for cool is just a small price to pay. Also, you'll need the model-specific Spring Seat Installation Kit ($229.95) to install this seat on your bike.
We had a '10 Dyna Wide Glide that we wanted to try the new saddle on. Installation was simple and took about 20-30 minutes to complete. You should have a factory service manual on hand and of course the provided installation instructions close by for reference.
Sources
Harley-Davidson Contact your local dealer
harley-davidson.com