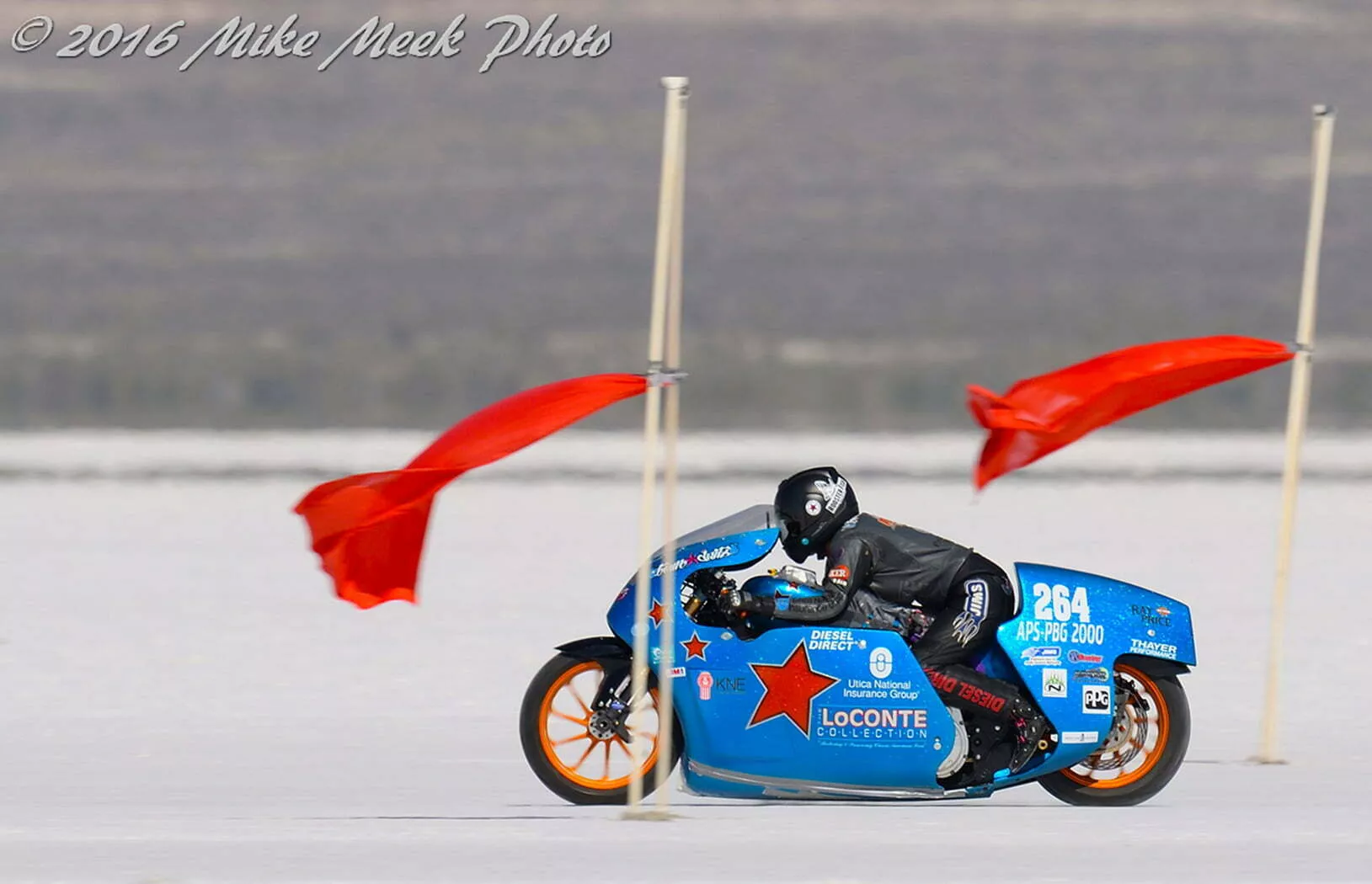 The All American Girl Next Door, Jody Perewitz has done it once again. Leaving the competition scratching their heads at Bonneville, Jody took her all new 120-inch, turbo charged V-Twin down the salt in blistering fashion. Initially she and the team worked speeds up to 200 MPH before making a first run of 199 which was backed up with a 206. Later she hit the mile at 202 and exited at 211 for an average of 206. Now that's smokin'!
The new record once again established Perewitz as the Fastest Woman on an American Motorcycle, put both of her bikes in the 200 MPH Club, and raised her tally to 15 Land Speed records, 4 National #1 plates (AMA records) and 1 all-important World Record. Careful guys, this lady bites!
If you would like more information on the future adventures in speed by Team Perewitz or are looking to sponsor a unique winner you can contact Jody or Dave at Perewitz Cycle Fab phone (508) 697-3595 and be sure to follow her on Facebook.