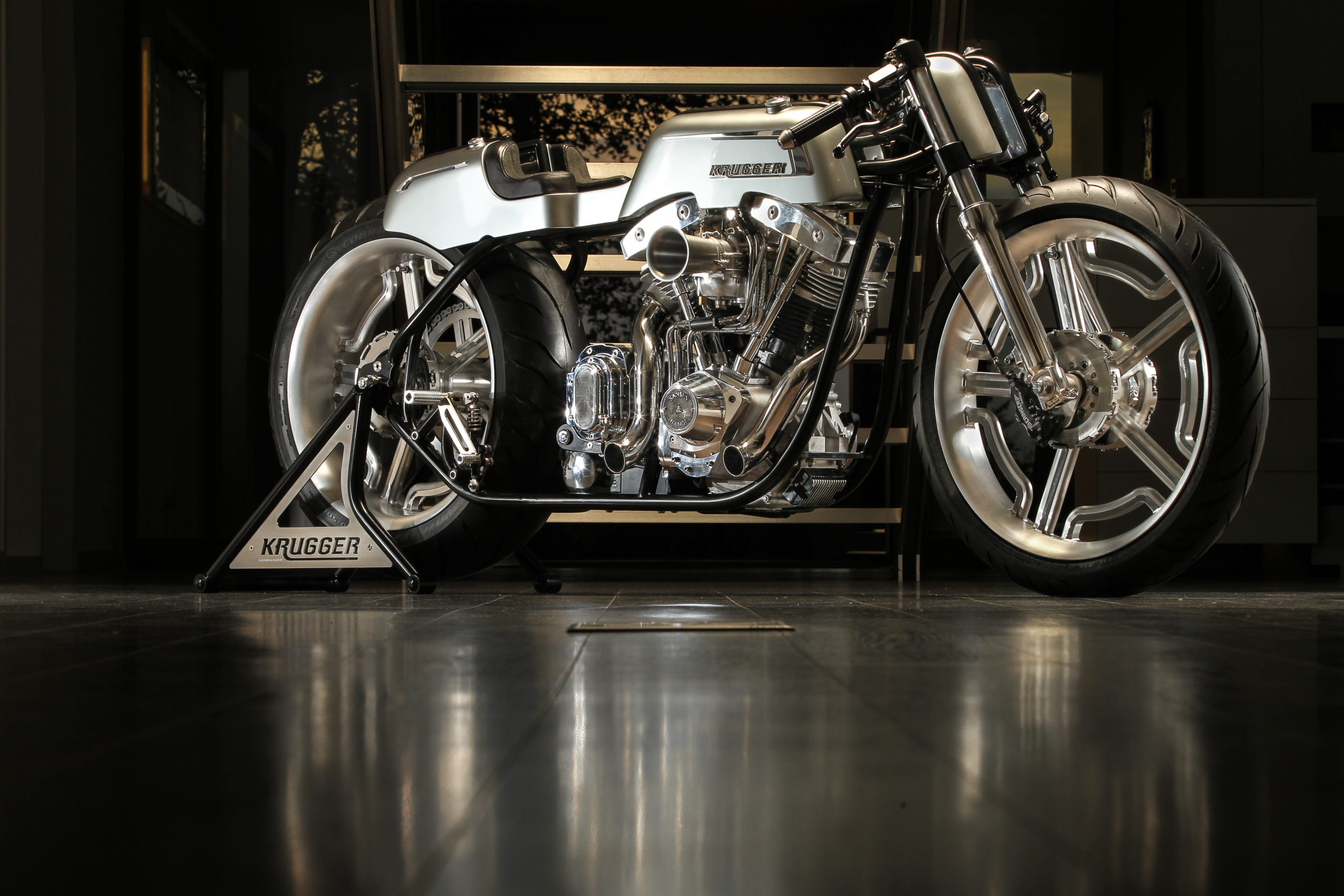 Belgian customizer, Fred Bertrand Krugger of
Krugger Motorcycles
is known for his meticulous attention to detail. It's earned him the title of AMD World Champion several times over. Not only does Fred Bertrand design award-winning motorcycles, his custom car portfolio is equally vast. Motorcycling is in his blood. Born in Malmedy Belgium to two motorsport enthusiast parents, Fred grew quite familiar and fond of two wheels as a wee lad. Practicing regularly on his Honda 50 Elsinore (his first bike), he became quite skilled at riding and entered the motocross circuit as he grew older. Fred raced for a little more than 10 years in Europe and hung up his motocross boots in 1989 earning two championship titles in Belgium Enduro racing during his tenure. But he didn't give up riding at all. In fact, he became fascinated with two-wheeled tinkering all together. In 2002, Fred opened his first workshop and built "The Racer" which garnered a lot of global attention. And the hits just kept coming. Fast forward to the present, and Krugger is still building showstoppers in Belgium.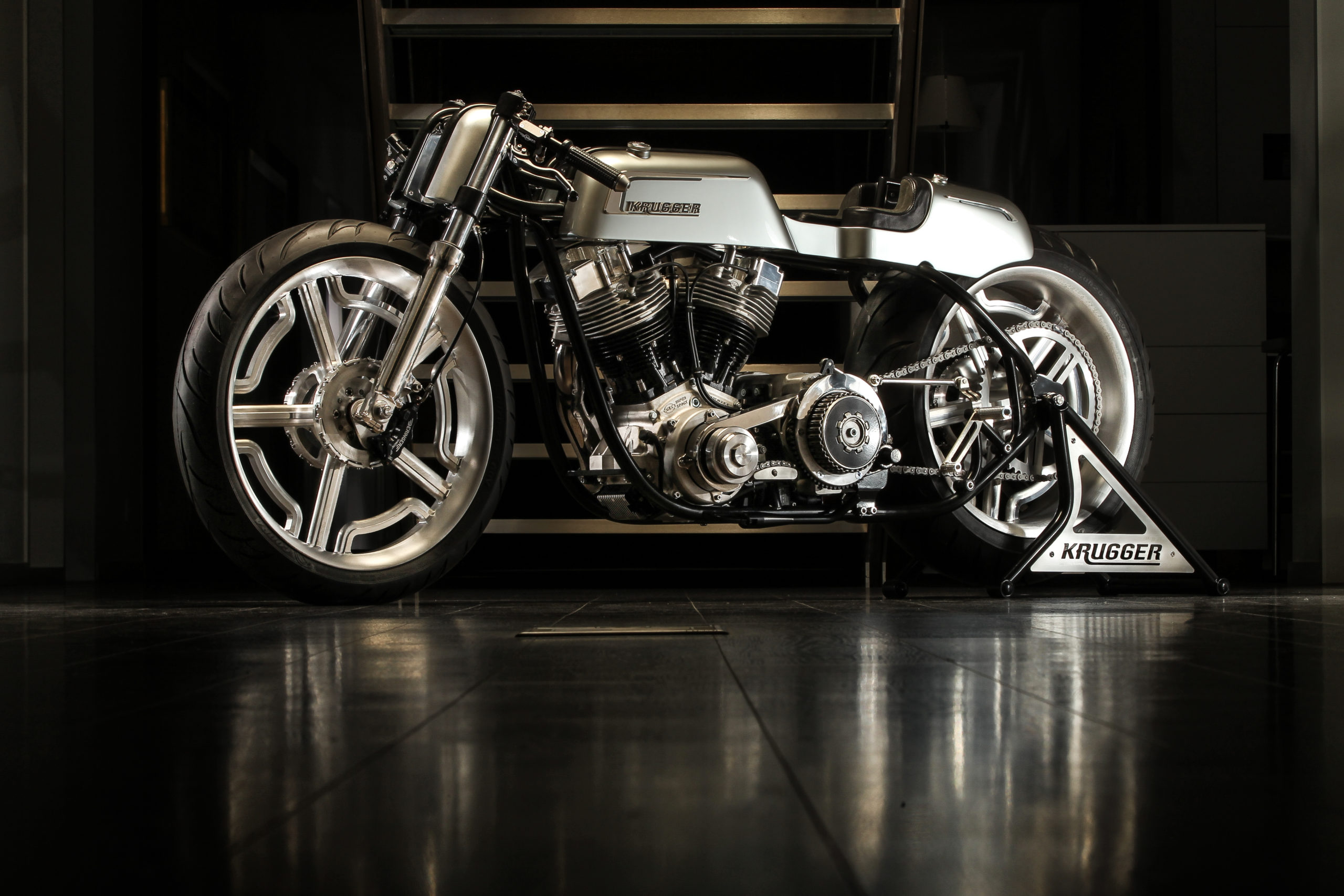 Take Ladd here for example, Krugger's S&S 103ci Shovelhead racer he built for Belgian jewelers,
Sansen & Gangi
. It's a great balance of function and form with a complete Krugger spin on ingenuity. Take a modern performance Shovelhead and crammed tightly it into one race-inspired boardtrack/cafe racer hybrid chassis with intricately designed components used tip to tail, top to bottom, and you have the concoction of one Krugger motorcycle.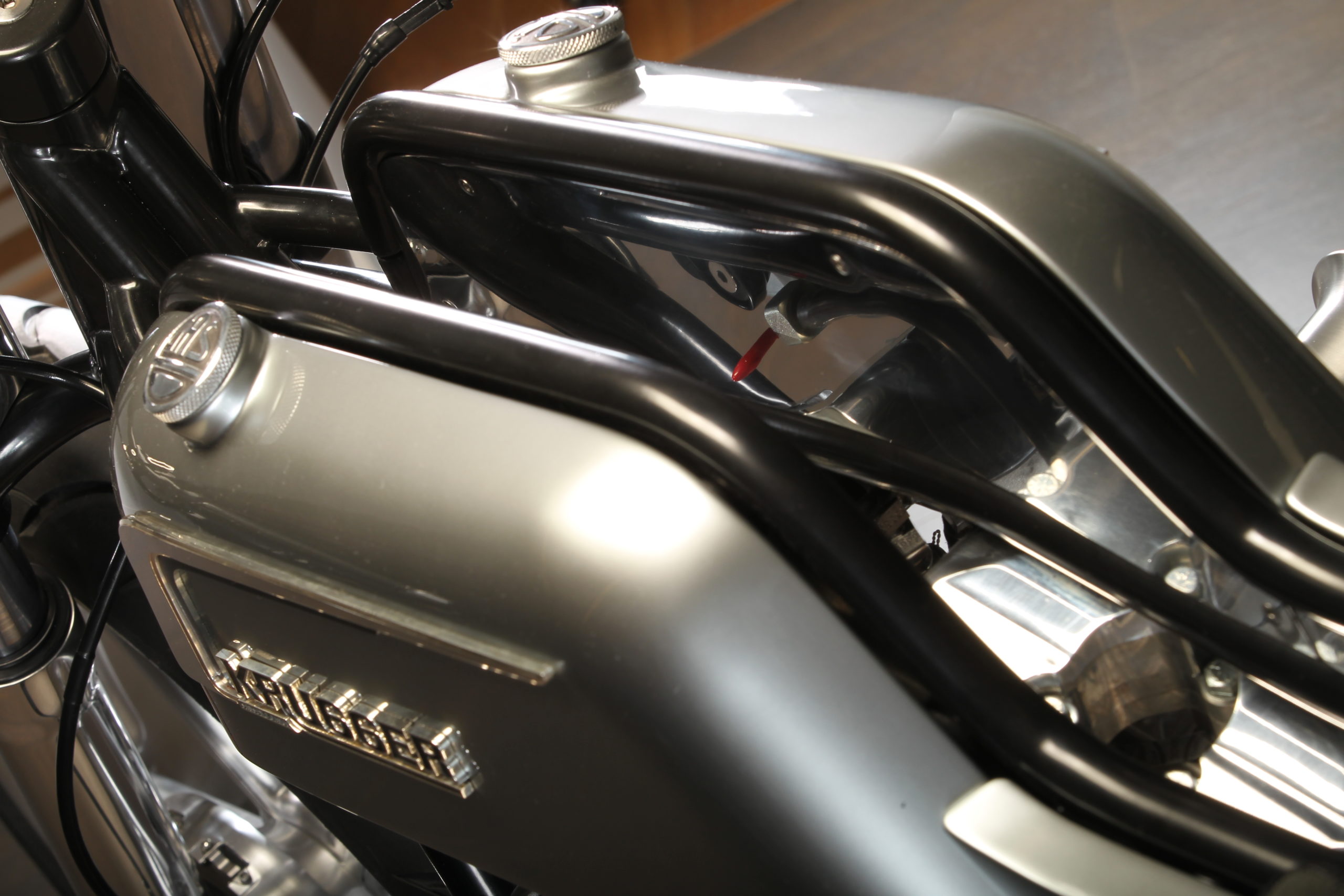 Functional art is what sets Krugger apart. Designing for the smallest component the motorcycle as a whole is what makes Krugger unique.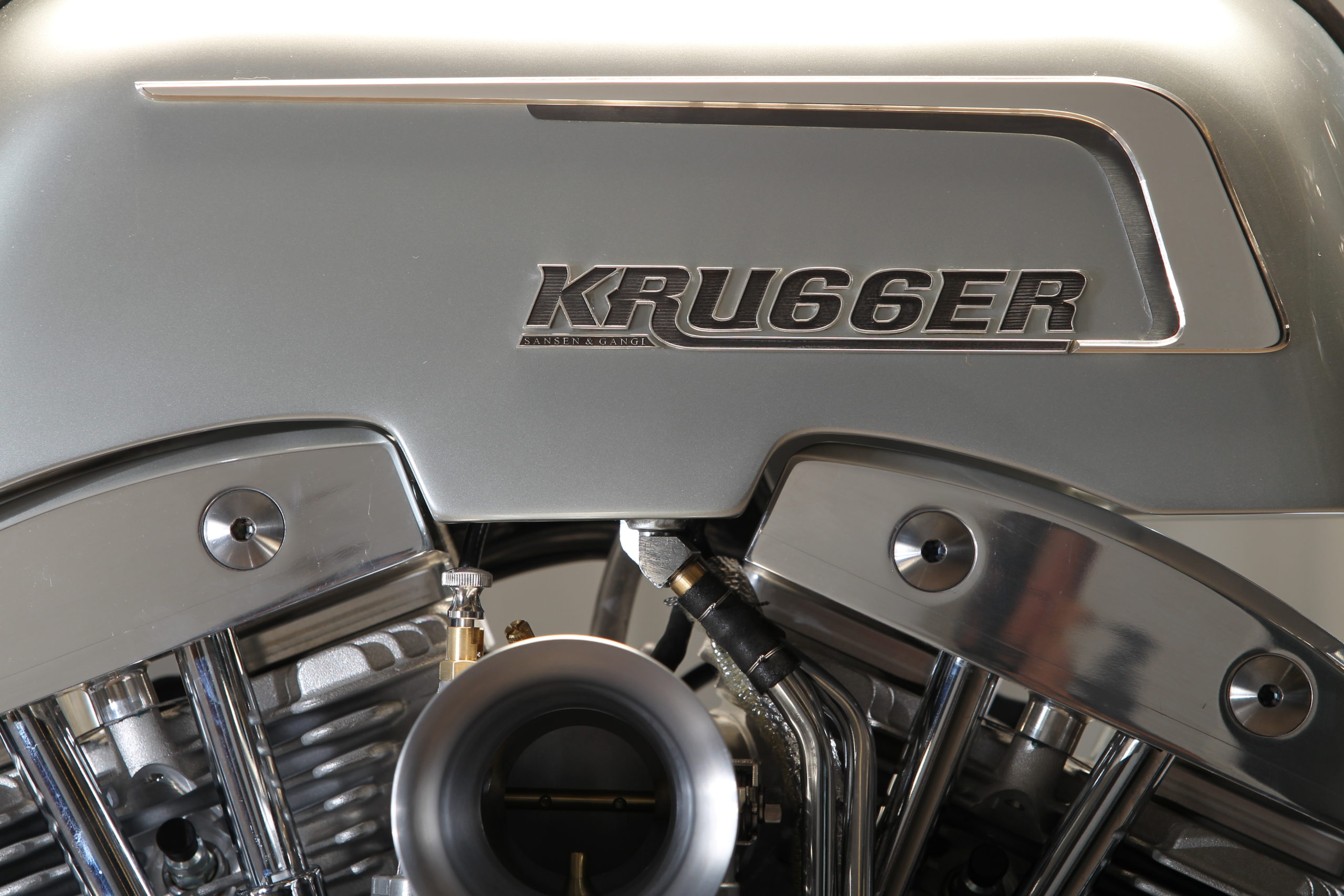 Notice the split fuel and oil tanks atop the backbone were shaped to follow the lines of the iconic Shovel rockers.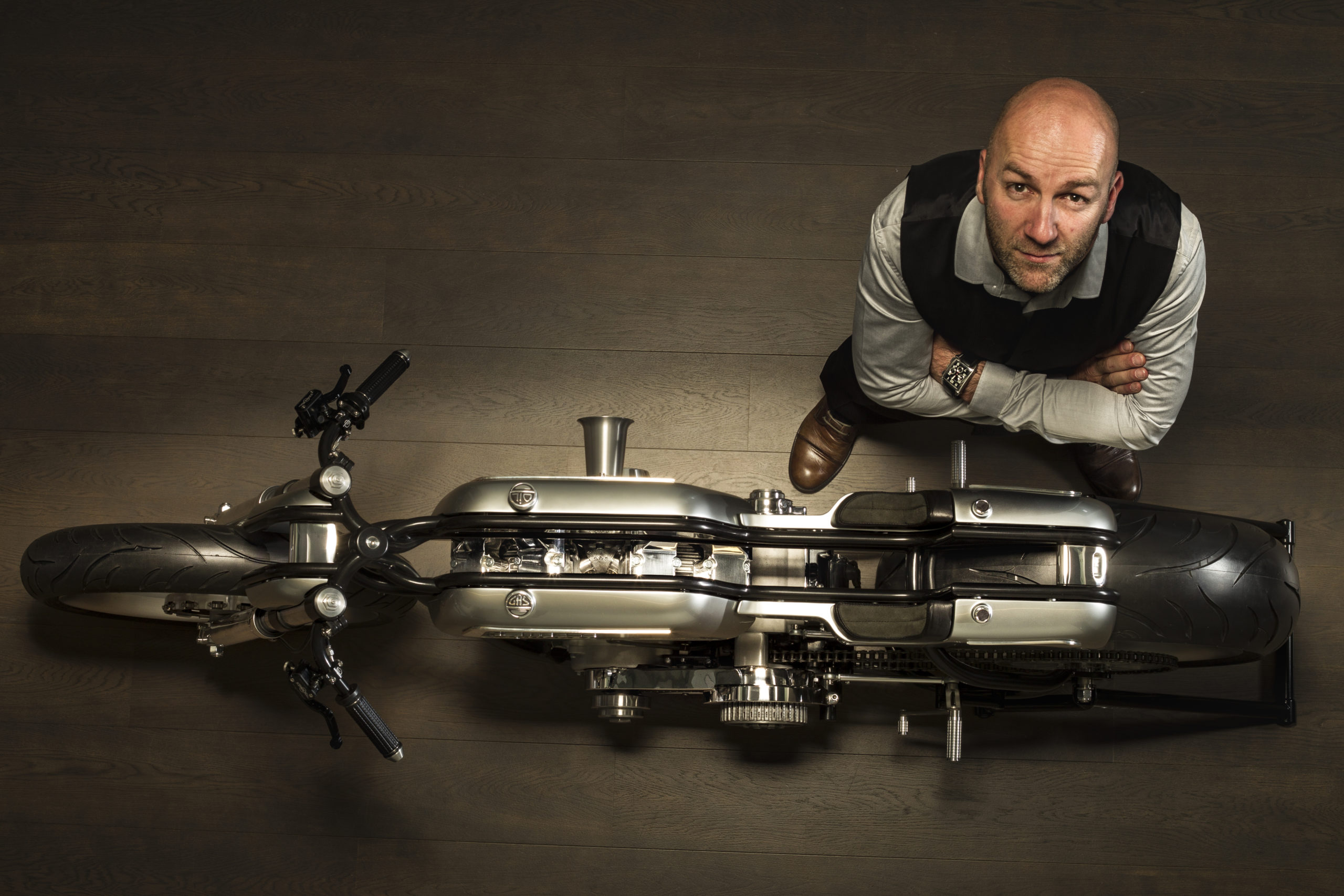 Man and machine. The unique ingenuity of Krugger's Ladd is testament to the craftsmanship that stems from the passion to create unique and timeless machines.