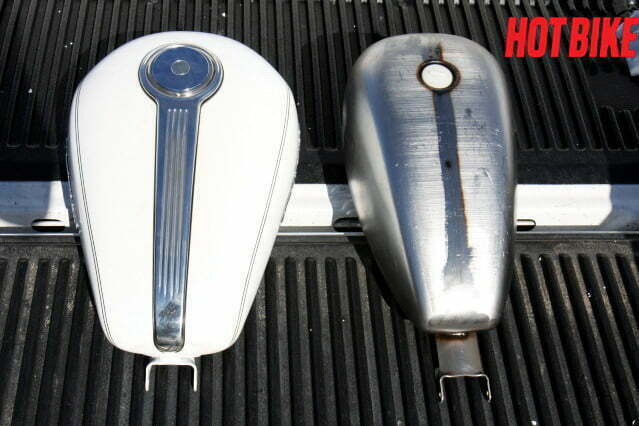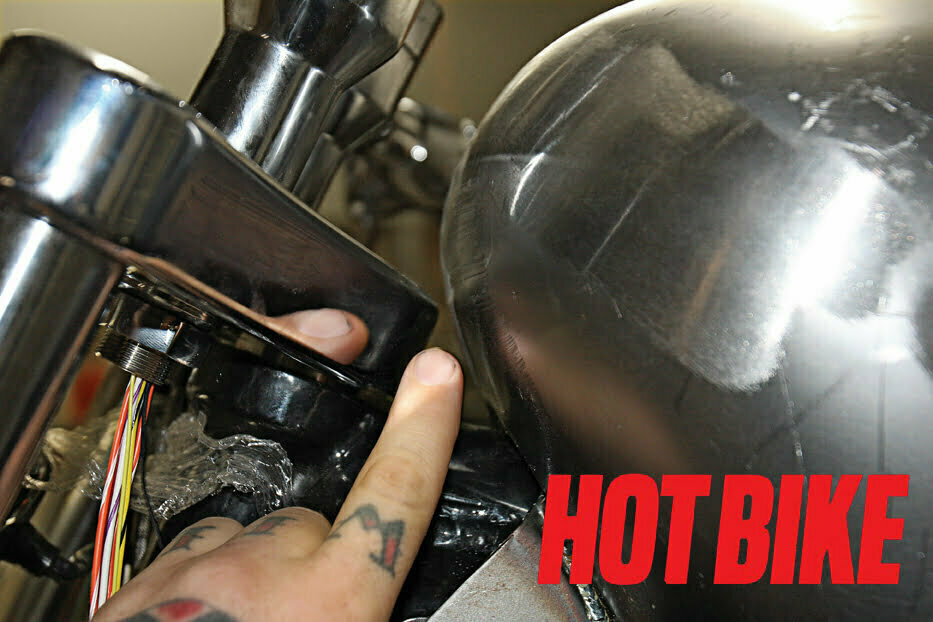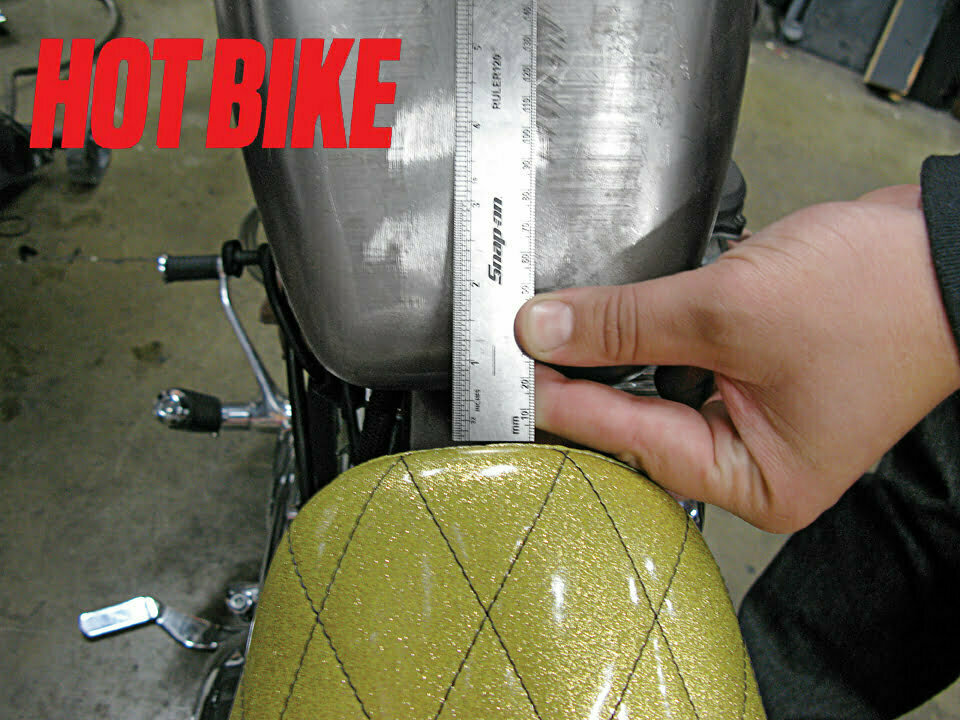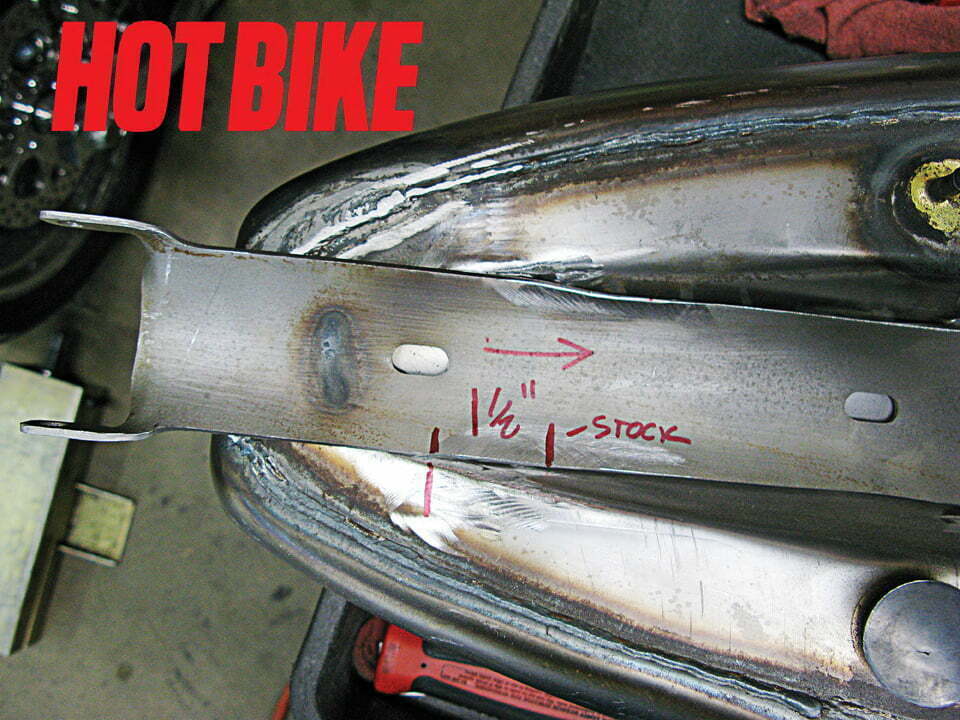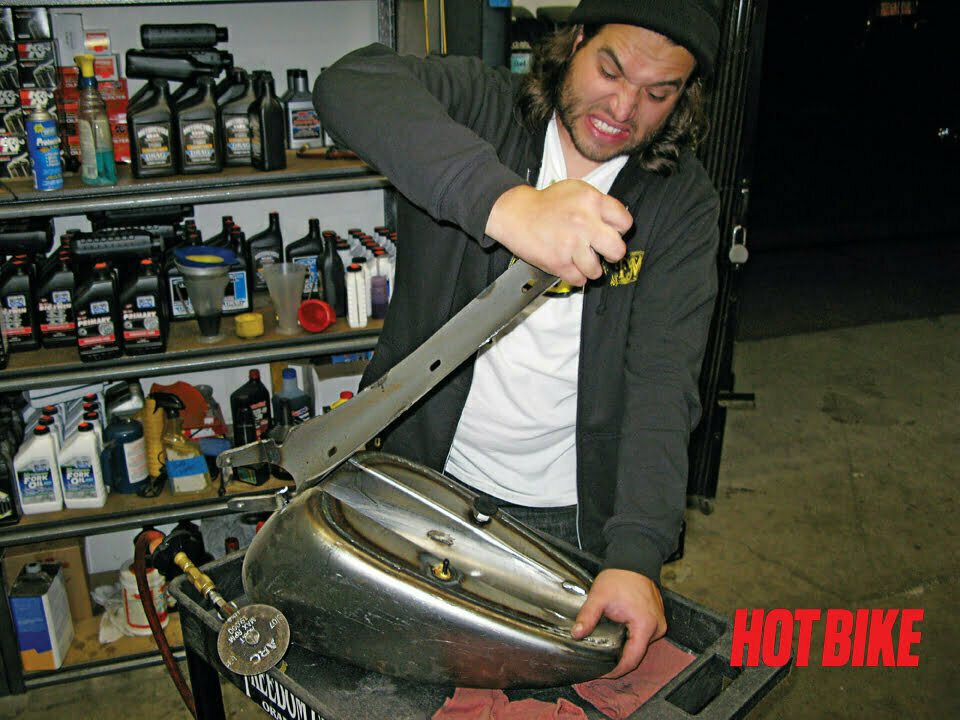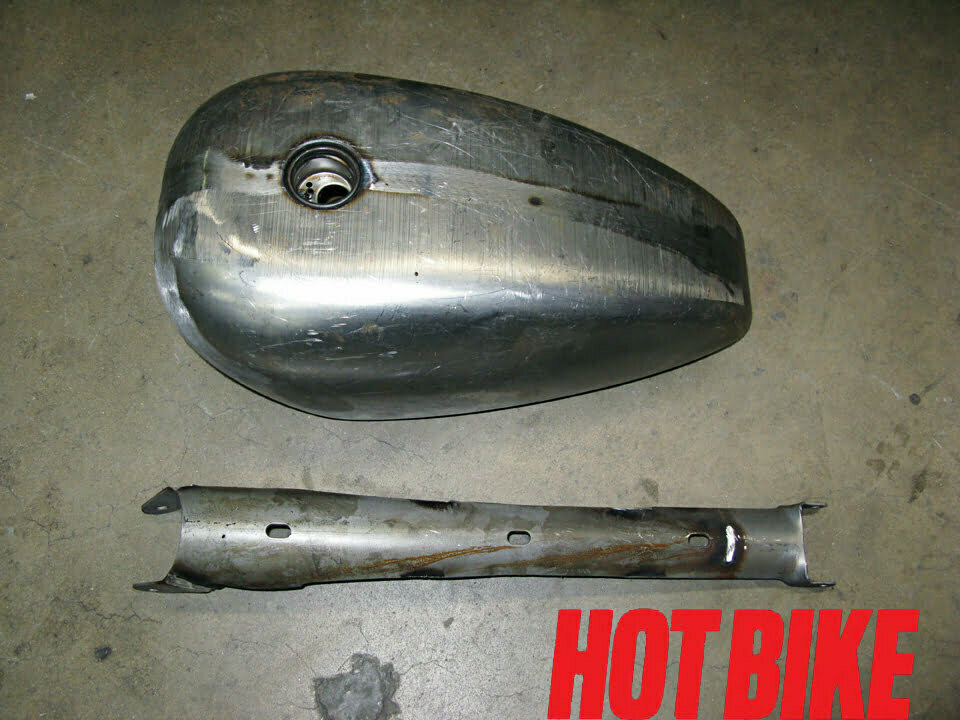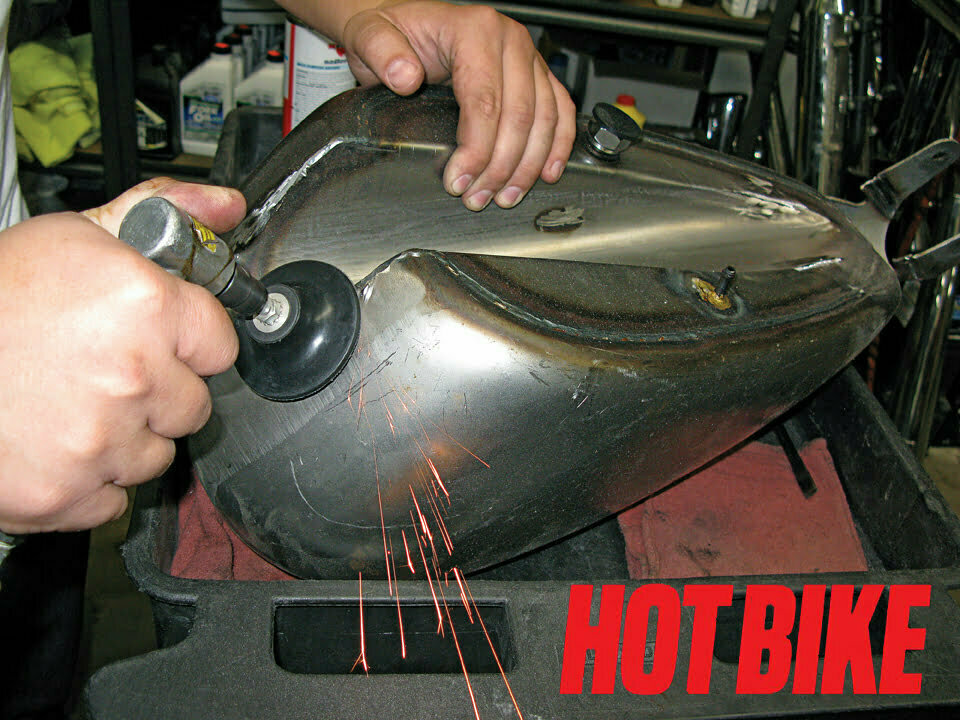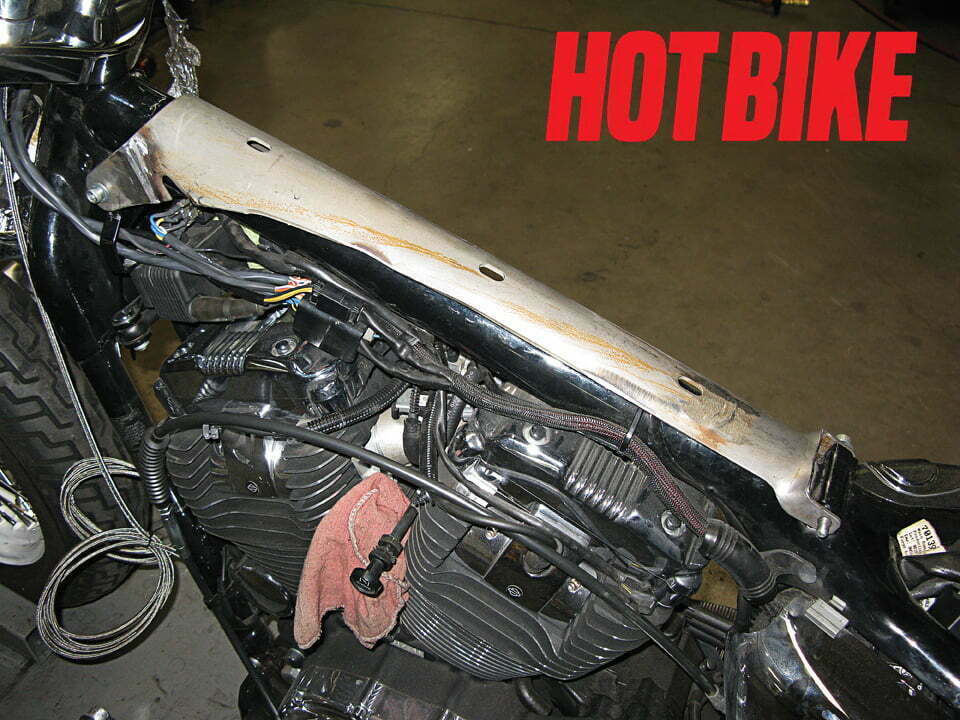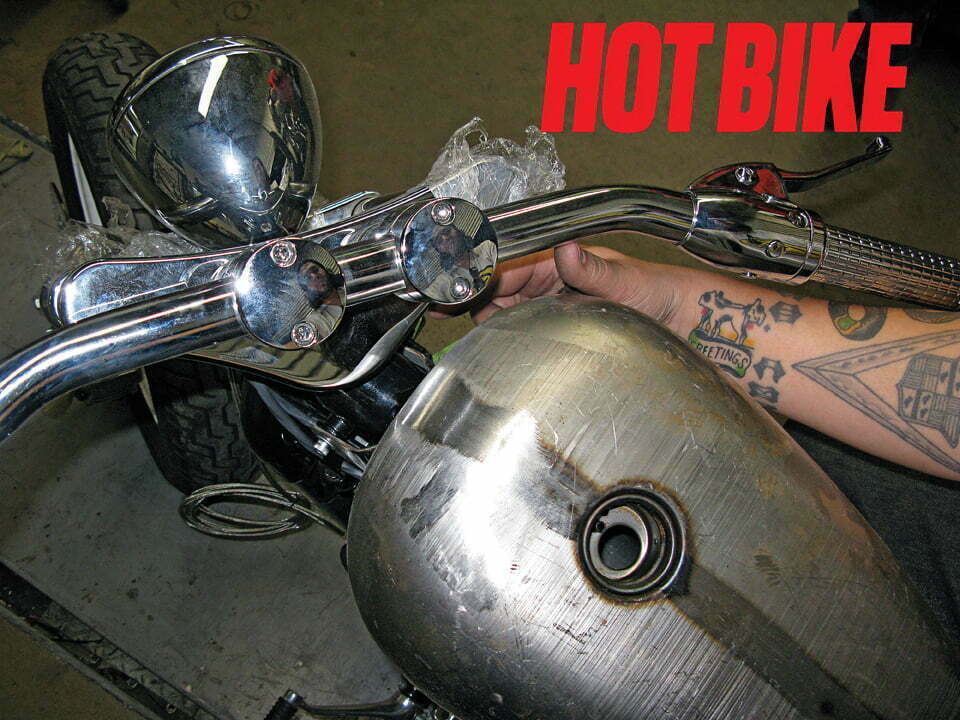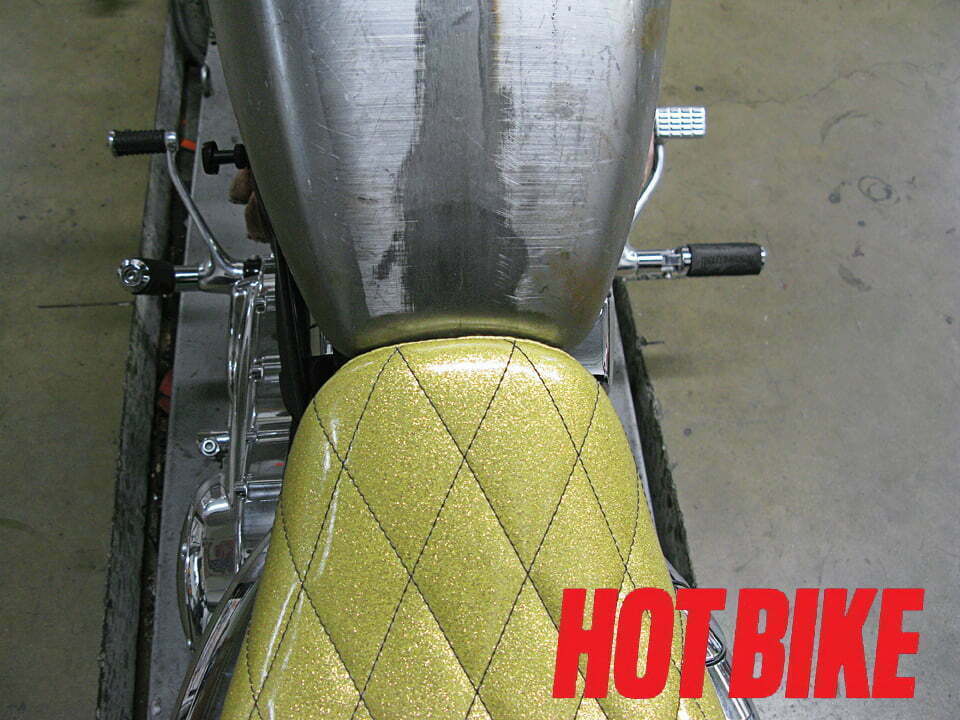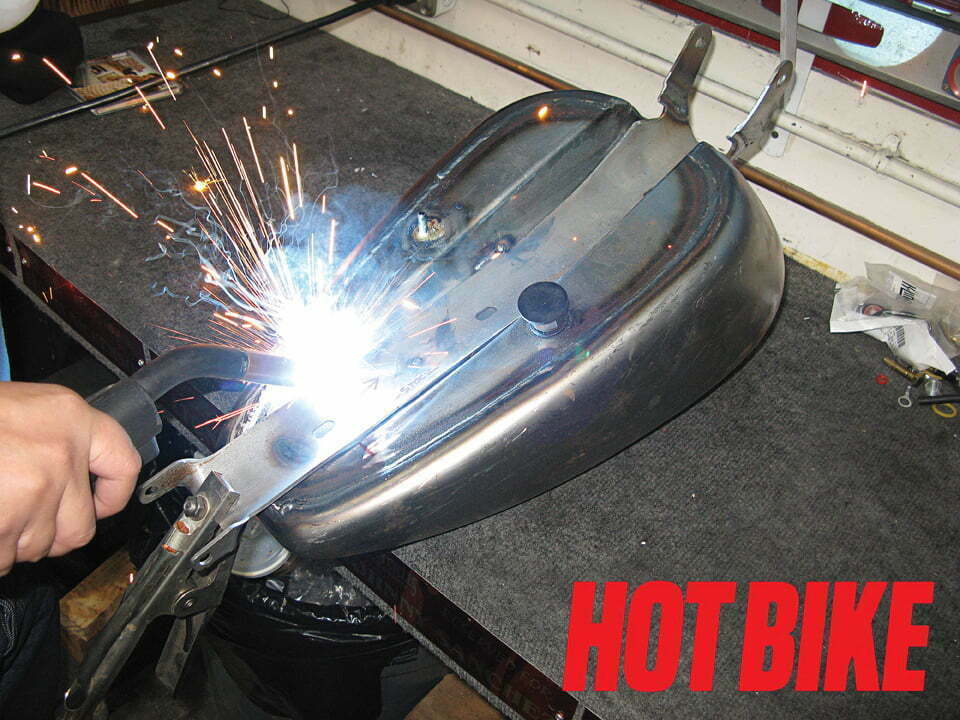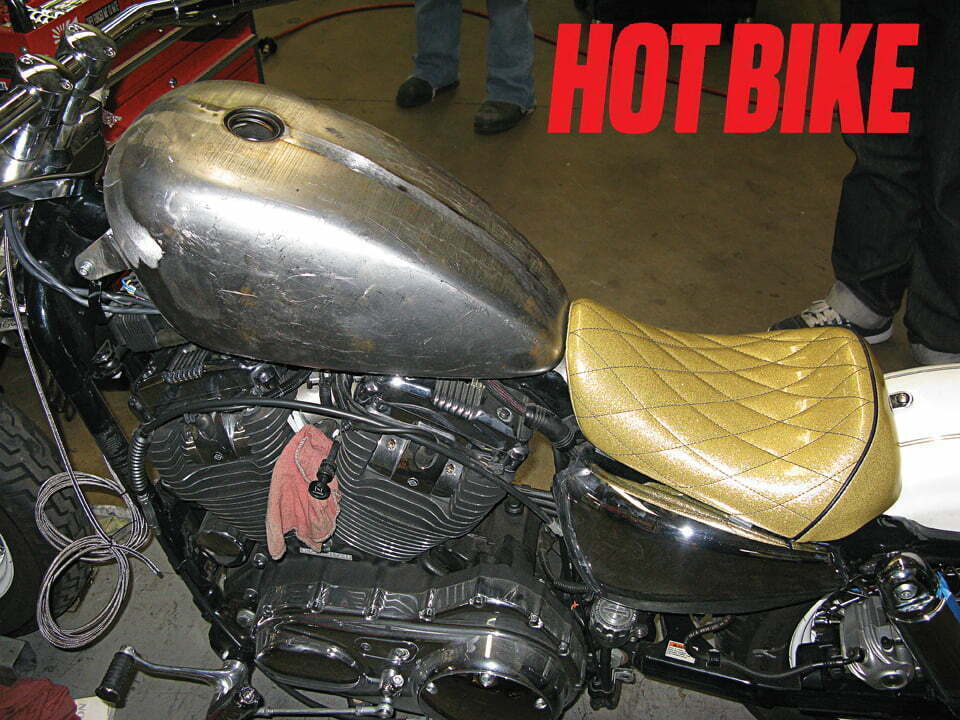 Our buddy Purdo has this '05 XL1200 Sportster, and while it is a good-running bike with low miles, the thing was butt ugly. This particular Sporty was originally built for a girl, and you could tell that from a mile away. Purdo whined to us about getting the femme features off this bike and man it up a bit, so being two-wheeled humanitarians and loving to hack up perfectly good bikes, we agreed to help him out.
While on our way to chopping it up, we ditched the OE tank and went with a Midwest Motorcycle Supply stretched and flat bottom XL tank that we scored through Jireh Cycles. The tank is a good-looking 4-gallon peanut-style model that is similar to what the 883 Iron and Nightster run.
Once the tank arrived at Freedom Cycles where the thrashing was taking place, we ran into a fitment issue regarding the Hawg Halters 39mm Wide Glide triple trees we had already installed. The mounts at the front of the tank were too far forward and allowed no articulation of the fork without the handlebars or triple trees hitting the tank. We also had another issue with our custom-built bike; there was a rather large gap between the front of the Le Pera Bare Bones solo seat we ordered and the rear of the gas tank.
Custom bikes call for custom measures, so we pulled out the die grinder and TIG welder and got busy freeing the tank from its mounts. We then slid the tank back on its mount to clear the bars and trees while seamlessly mating it up to the seat. Once it was measured for squareness, the tank was permanently welded to the mount.
With the tank expertly relocated, we had a proper-fitting tank that helped to take a late-model Sporty one step further from its lowly OE-looking existence.
Sources: