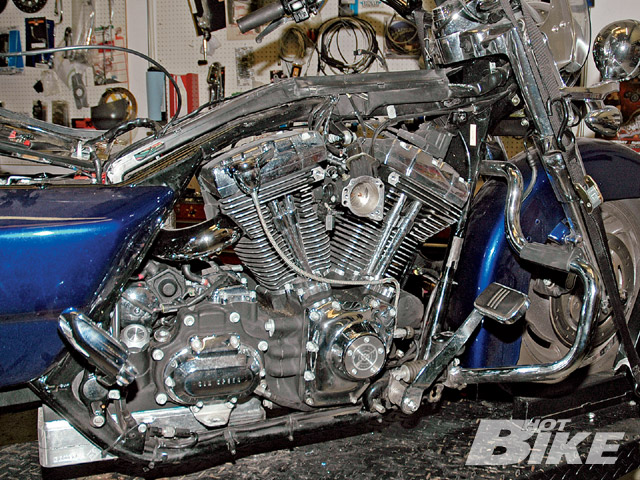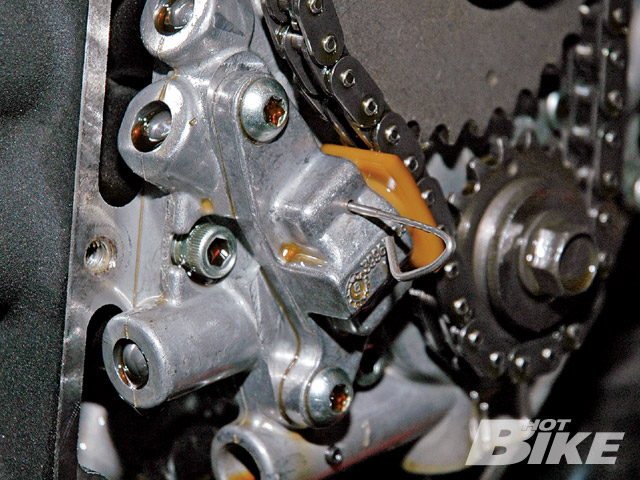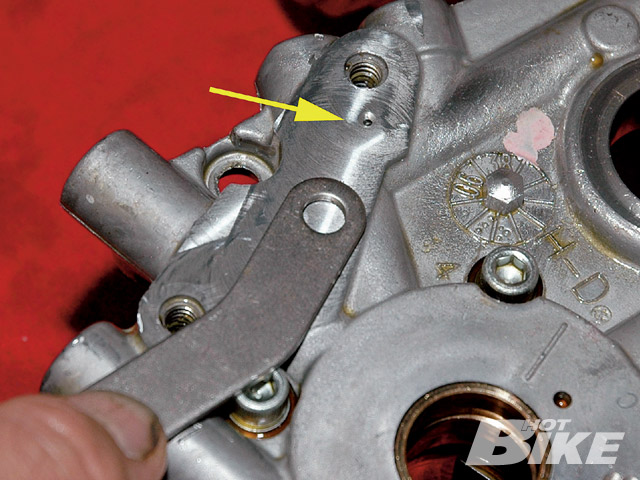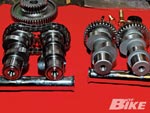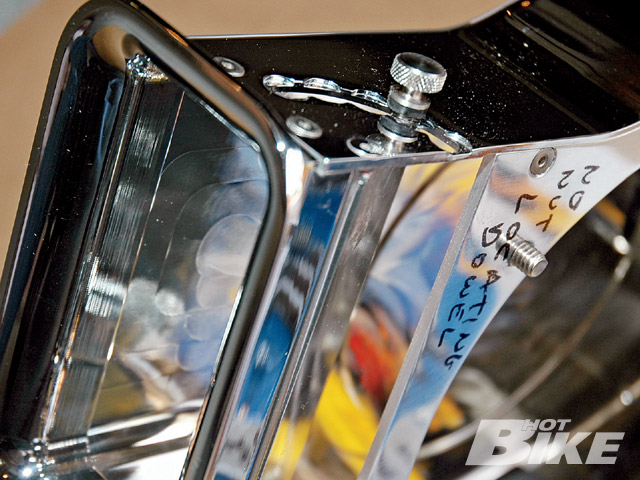 What could a couple of retired NHRA Pro Stock drivers know about producing high-end performance products for Harley-Davidson motorcycles? A lot it seems. We installed Mark and Brad Yuill's Stage 2 kit on our 2007 Road King Custom and we can report up front that the kit combination delivers a solid, rideable experience that exceeded our expectations.
Our Stage 2 kit came with an Elite Billet Air Cleaner – Chrome Flame (MSRP $628.95), gear driven cams and installation kit (MSRP $339.95), Elite D Exhaust Set (MSRP $1,195.95), MasterTune TTS ECM reprogrammer (MSRP $425.00), and Yuill Bros Custom Map (MSPR $200). Parts and styles for your kit will vary based on your design choices and motorcycle.
Yuill Bros claims that they provide high-end looks, improved engine cooling, a deep sound, and increased horsepower and torque in the preferred low-mid rpm riding ranges. We'll explore those claims in two articles. Beginning this month with the basic parts installation and evaluation. Then next month we'll finish with tuning, performance, and ride.
The kit is a complete setup of high quality, well matched parts. Just about everything we needed was included – from gaskets to clamps. We went to Lucky Devil Metal Works where Brad Latham, the former crew chief on Mancuso's Nitro Harley Racing Team, installed the gear driven cams and we installed the high flow air cleaner and true dual exhausts at our Houston shop.
After installing all the parts we reprogrammed the ECM with the Yuill Bros. supplied MasterTune TTS base calibration map designed specifically for our model bike and Stage 2 kit. Our map is one they originally developed and refined using the H-D Race Tuner and the first one converted to Master Tune TTS. Their maps, along with a growing number of other maps, are distributed through the MasterTune Software Update Program.
Because later model Twin Cam motors run hot, the Yuill Bros. engineered specific cooling features into their air cleaner body and exhaust. A large hole in the rear of the air cleaner body directs a blast of cool air onto the rear cylinder. Then a combination of the large step-up header pipes and in-the-muffler backpressure points pull hot exhaust gas away from the heads. On our first long test ride, we used the MasterTune Data Master program to record ride data. Our bike averaged a stable 230 degrees Fahrenheit which is several degrees cooler than it had been running.
The Elite D Exhaust System looks great on the bike and produces a hearty, strong sound at idle and steady throb at speed. We measure the sound at 116 dB at half throttle. The Yuill Bros web- site has video clips of the exhaust.
Next month, after we visit our Dallas based motorcycle tuner, we'll describe the MasterTune TTS tuning and post four performance horsepower/torque numbers: (1) stock, (2) Yuill base calibration file, (3) Yuill base after TTS VTune (a good illustration of what a "home tuner" could expect), and, (4) a custom master tune.