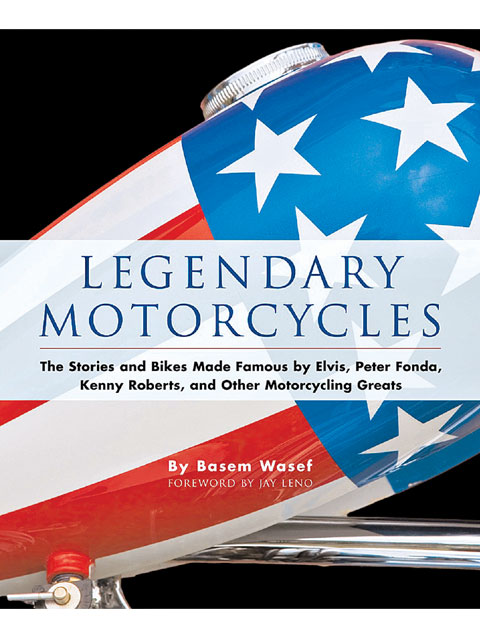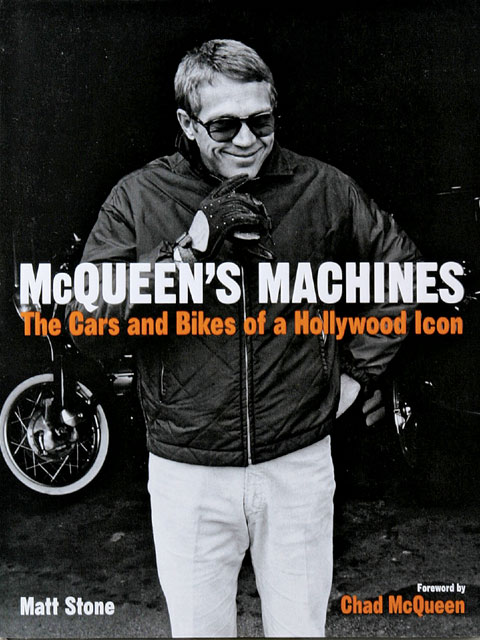 Motorcycle Media is your chance to send in media-books, DVDs, books on tape, eight-tracks, whatever-related to the motorcycle industry. Your material(s) will be checked in and reviewed by our staff, then safeguarded on our shelves. This could be your space below. Drop your media in the slot addressed to: Motorcycle Media, Hot Bike 2570 E. Cerritos Ave., Anaheim, CA 92806.
The Bikes That MadeMotorcycle Legend
While motorcycles are made to be ridden, some exceed a means of transport and become display or trailer bikes, while even fewer achieve legendary status. The question is, what are the bikes that made the legends? By retracing motorcycle history, a collection of unforgettable stories came together in Legendary Motorcycles from Motorbooks.
In his book, author Basem Wasef focuses 26 chapters on the stories and some of the most well-known motorcycles in the last century, made famous by Elvis, Peter Fonda, and Kenny Roberts, to name a few. With original photography and rare historical images, many of our motorcycling greats and the bikes they made legendary are recounted through Basem's fact-finding hunt and compiled into detailed stories for enthusiasts. From the bikes jumped by Evel Knievel to Captain America's chopper in Easy Rider, from Burt Munro's streamlined Indian to Leo Payne's Turnip Eater, you can learn the stories and much more on what made them legends. For more information, contact Motorbooks at (651) 287-5000, or visit
The Bikes And Cars OfSteve McQueen
As a passionate motorcyclist, racer, and car enthusiast, Steve McQueen was not only regarded as an icon during his career, but his legendary title of "King of Cool" is as prevalent now as it was 25 years ago. Moreover, his collection of cars and bikes are some of the most sought after two- and four-wheel machines around. And if Steve's fascination for anything fast didn't capture the essence of his career, the cars and bikes he owned, drove, raced, rode, and appeared in his films became legendary.
McQueen's Machines: The Cars and Bikes of a Hollywood Icon, by Matt Stone and with a foreword by Steve's son, Chad, offers stories from McQueen's family, his racing career, movie stunt work, and fascination for anything fast. With rare photos, the book highlights his life as an avid bike and car enthusiast and offers stories about the vehicles that Steve made famous. From the flying Triumph motorcycle of The Great Escape to the Gulf-Porsche 917 he piloted at top speed in Le Mans, from the '68 Ford Mustang GT he drove in Bullitt to the custom Corvair-powered Manx dune buggy in The Thomas Crown Affair, the cars and motorcycles that Steve made legendary make an appearance in McQueen's Machines. For more information, contact Motorbooks at (651) 287-5000, or visit