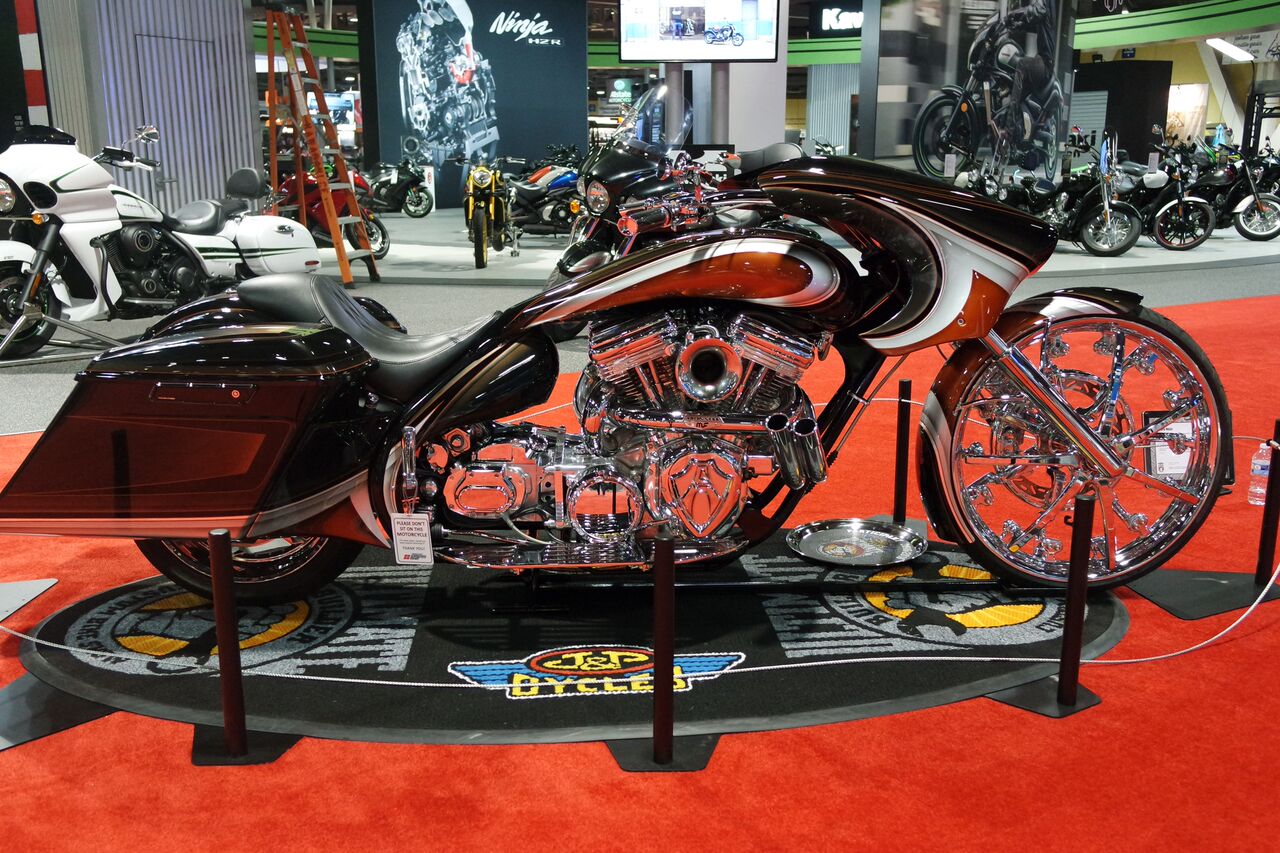 Hot Bike was out and about at the Progressive International Motorcycle Shows Long beach stop where we awarded Cory Ness of Arlen Ness Motorcycles our Hot Bike Magazine Editor's Pick for his amazingly detailed bagger.
We were glad to see that the 2015-2016 edition of the J&P Cycles Ultimate Builder Custom Bike Show is shaping up to be the most exciting in the history of the series with more bikes, greater diversity and two new venues. At each round it's a no-holds-barred slugfest to determine who is the king of the builders at each of the ten rounds. Then it's off to the National Championship in Chicago where the FreeStyle winner takes home a check for $10,000 and the MOD Harley winner picks up a 120R engine from the Harley-Davidson Motor Company.
We will be headed out to New York next week for the NYC edition of the IMS show. We love this east coast event due to the fact that the builders are some of the edgiest builders in the nation. East coast builders don't build trailer queens; they build bikes that can be ridden in any terrain and on any pothole-filled street.
Expect a whole tip-to-tail report on what builder we pick and their custom-built machine as soon as it happens!