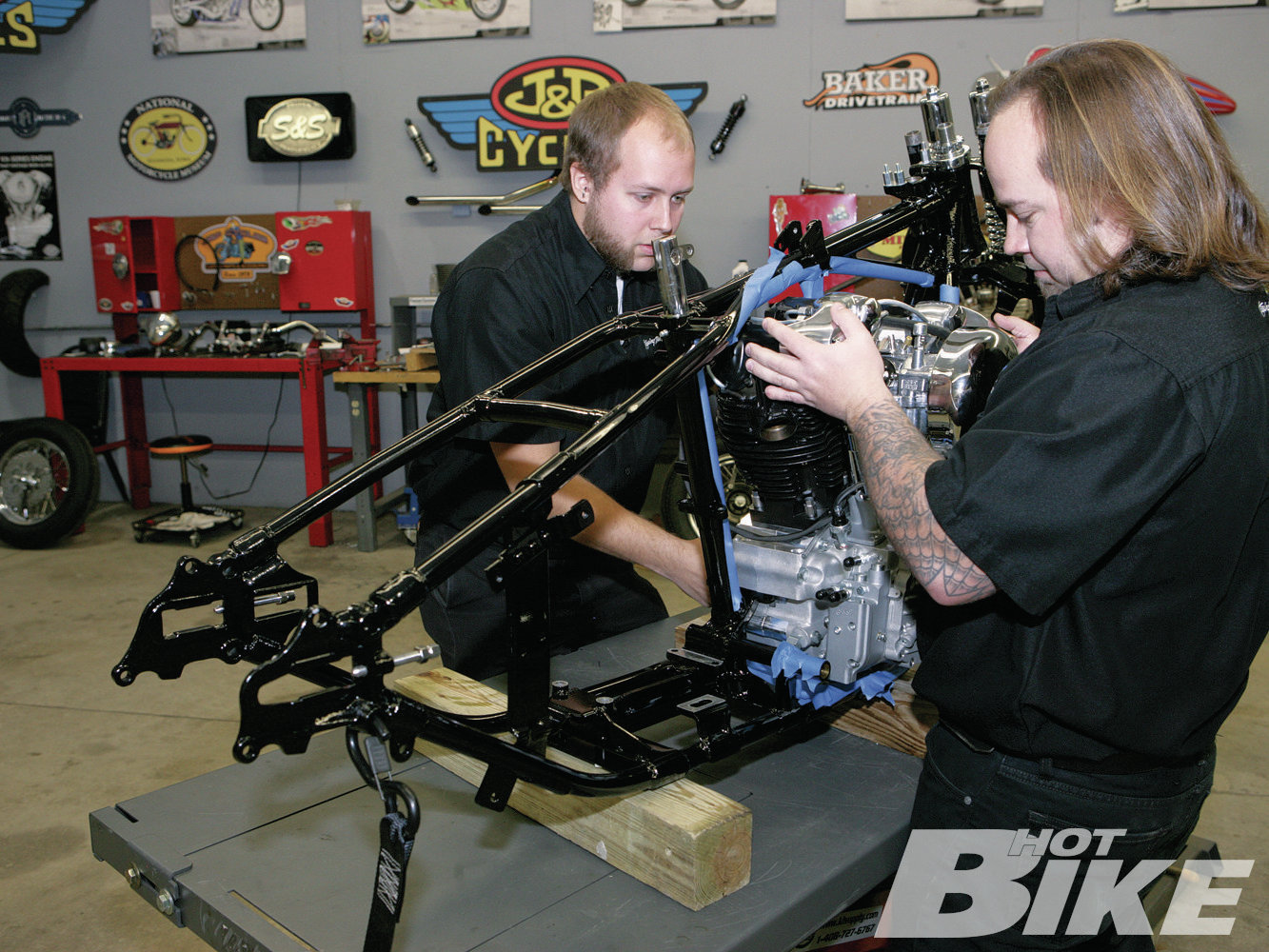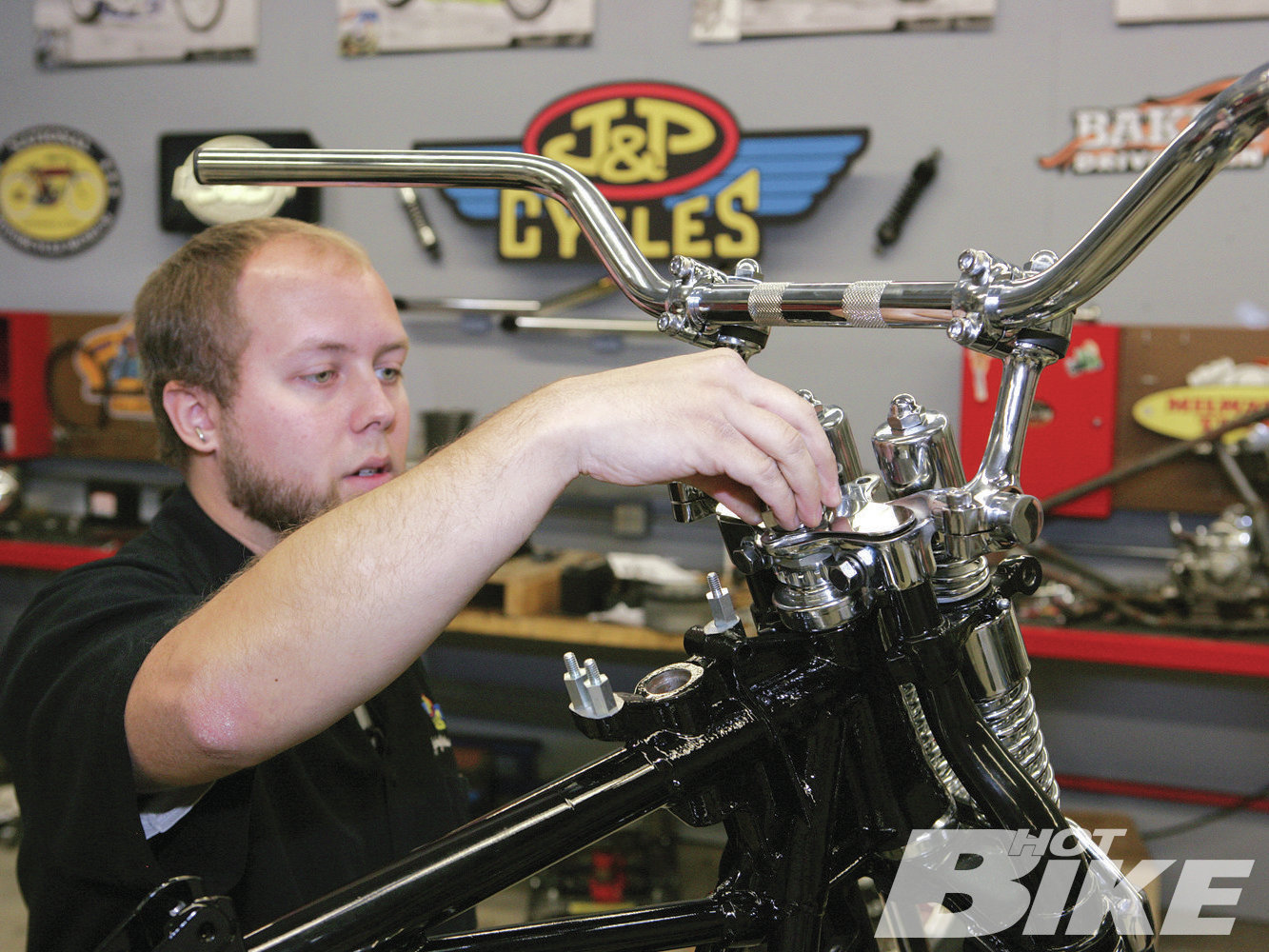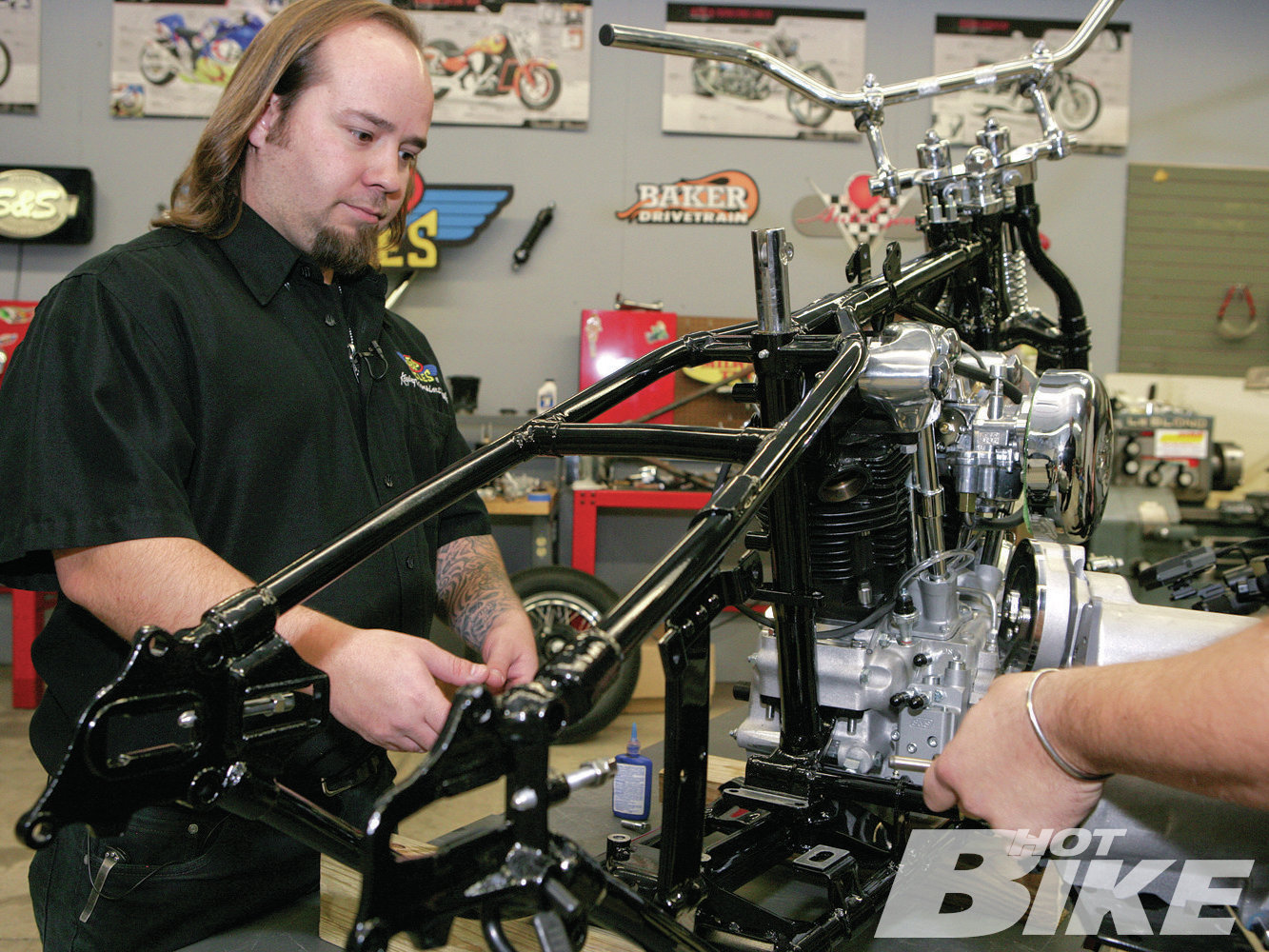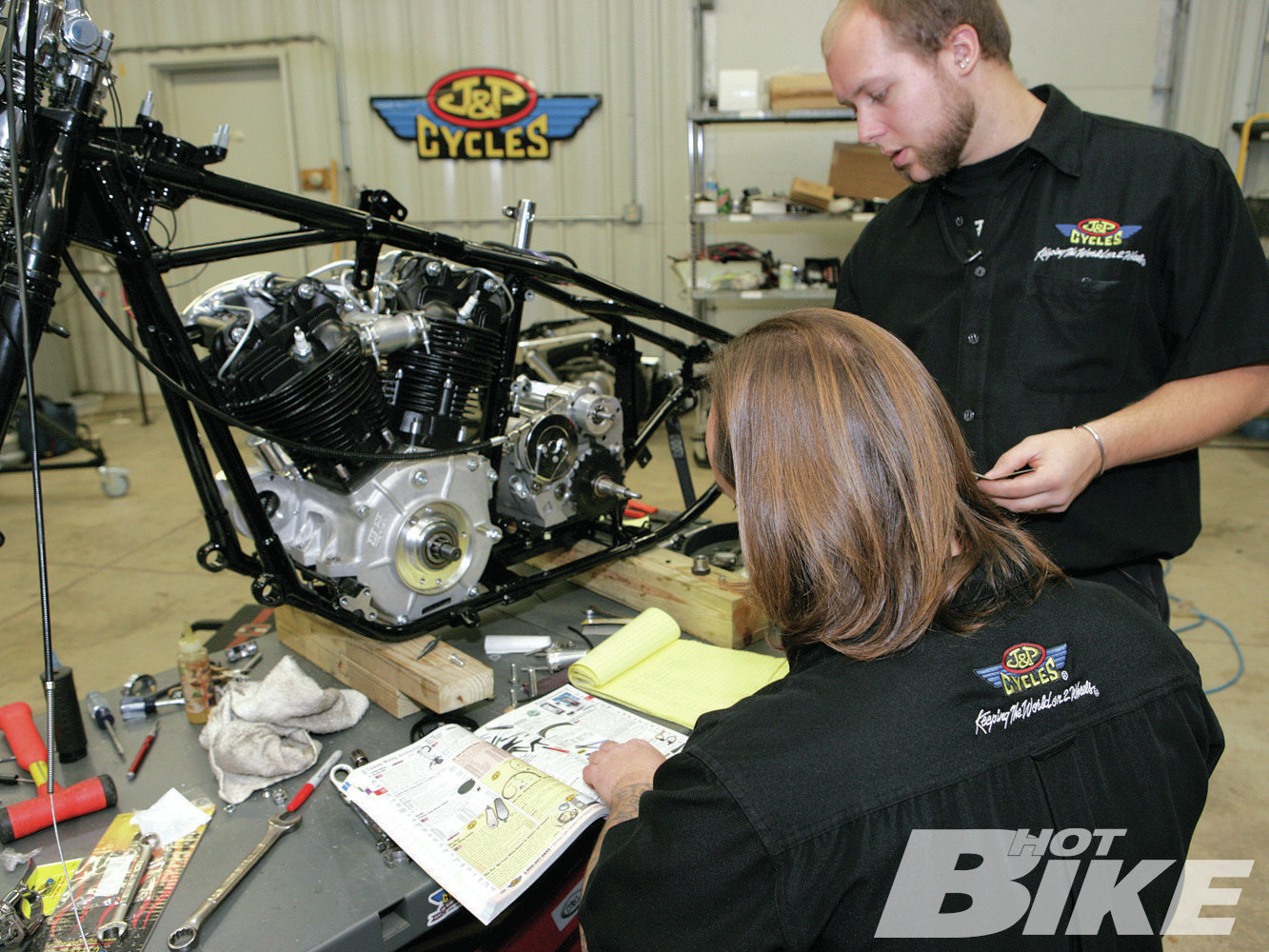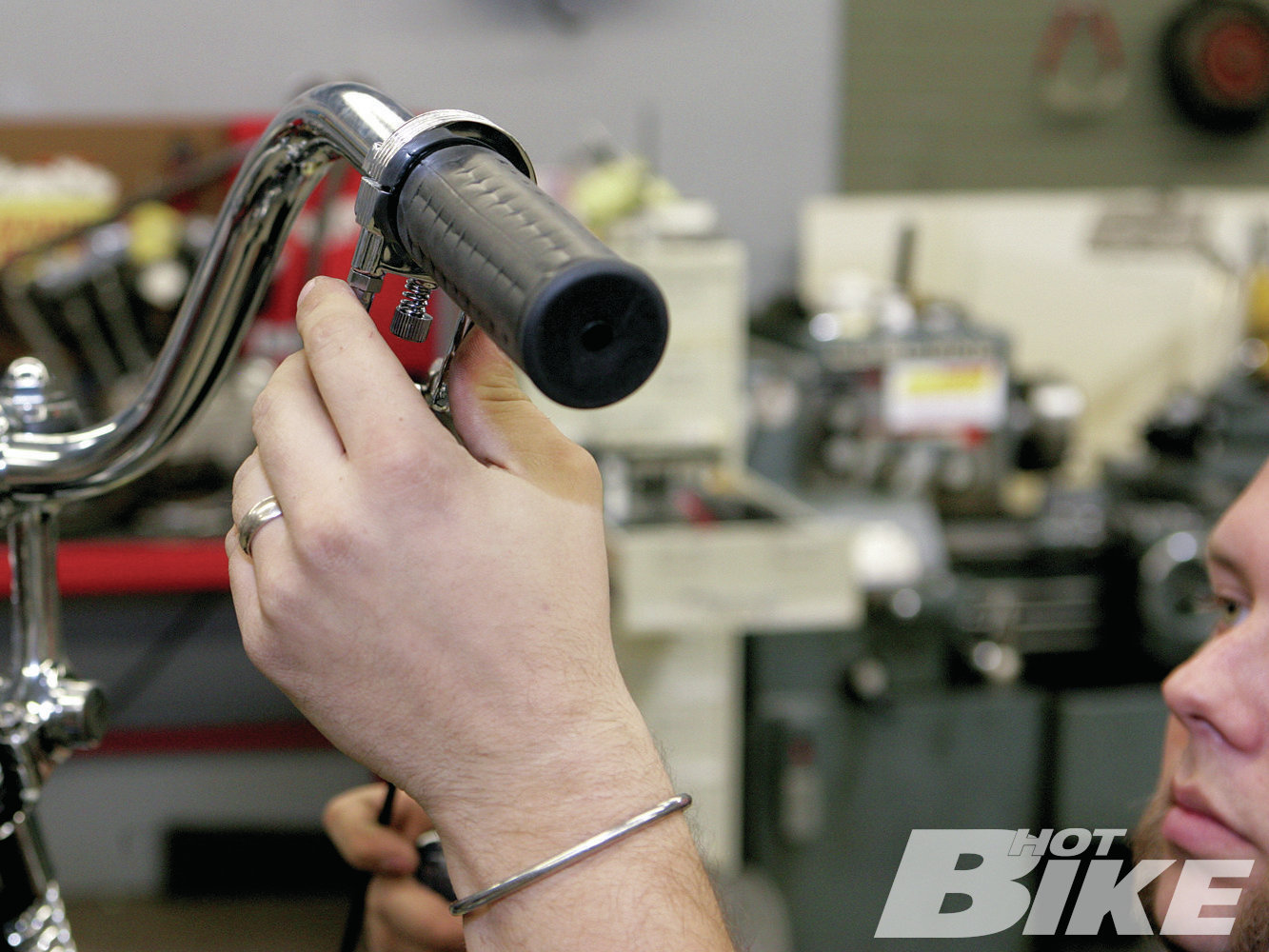 If you have read HOT BIKE for more than a few years you probably have heard of both the National Motorcycle Museum (NMM) and its yearly raffle where it gives away one stellar vintage-styled V-Twin-powered motorcycle. A $5 donation, will get you one ticket into the raffle while $25 will get you six chances to win this retro rocket. Simply log onto nationalmcmuseum.org and click on the Win This Bike-Enter to Win tab.
Just about every year since its inception we have covered the builds of the NMM raffle bike and this year is no different. Once again NMM has teamed up with J&P Cycles to create the raffle bike and we caught up with Kody Winser the man who actually builds these bikes and got some insight directly from him about the build as well as what raffling off such a killer bike does for the Museum.
**Where is the NMM located? **
The NMM is located in Anamosa, Iowa. The address is 102 Chamber Dr. Anamosa, IA 52205.
How many years has the museum been raffling off bikes?
Since 2002. For the first few years the NMM gave away stock Harley-Davidson motorcycles. In 2006 we decided that we should build a custom motorcycle with a vintage feel since we are raising money to support a museum exhibiting vintage and antique motorcycles.
Do the proceeds generated from the raffle do pretty well for the museum?
The money raised from the tickets is the main fundraiser for the NMM every year. Without the tremendous support from the motorcycling industry and people donating for chances to win the motorcycles, we wouldn't be able to have such a beautiful museum for everyone around the world to come and enjoy.
**Kody, you are solely in charge of building the NMM raffle bike, is that correct? **
Yes, I am in charge of building the museum bike. John Parham, president of the Board of Directors for the NMM and I work together and decide what type of motorcycle and what era we would like to represent. Once that is decided, I start to figure out what it will take to build that type of bike. For the last several years I have had the help of one of our Iowa showroom technicians, Tony Lueck, to help with the assembly.
**How many years have you been doing so? **
I have been working with the NMM on the raffle bike projects since 2007, but 2008 was the first year I was in charge of the project.
**Why was this style of motorcycle built to raffle off over say an FXR or chopper? **
_We feel that something that has more of a stock style will appeal to a broader range of people, and it fits in well with the fact that we are representing a museum. _
**What's the powerplant of this giveaway bike? **
Last year we used a S&S; 93-inch KN-Series engine and absolutely loved it, so we decided to use it again for this year's bike. I love the way these look, feel and sound. If you have never seen or heard one in person, you need to. We like to use the best possible parts we can, and Baker released a new 4-speed transmission that looks like a stock transmission, but has all the upgrades you would expect from Baker Drivetrain. I love kick only bikes, but not everyone can kick start a 93-inch engine so I like to add an electric start to the mix. This way no matter who wins, they will be able to enjoy the motorcycle. The Belt drive and electric start conversion came from Tech Cycle. It has very light clutch pull, but holds the power with no problems.
What are some of the standout parts on this bike?
One of the things I really like about this bike, is that nothing jumps out and screams, look at me. It's the sum of all the parts as a whole that makes it cool.
It seems that even though the raffle bike has a retro feel to it, you installed just about every modern convenience.
I really try to capture the retro feel, yet make these bikes perform like a modern bike. I've ridden lots of vintage motorcycles, and frankly, some of them leave a lot to be desired in the stopping department. So I installed a P.M. four-piston caliper on the rear, which will provide plenty of brakes when you need it. I left the front stock, as I thought a disc brake would draw a little too much attention. The electric start is a great addition, if you've ever had a big inch kick only bike, you already know why. It has all modern electronics, including a modern electronic ignition, electric start and very cool cloth covered wires.
**Were there any major challenges in assembling the bike? **
Nothing real major, just a little massaging here and there, along with a few custom brackets, etc.
Who would you like to thank for helping the NMM get this bike built?
We would like to thank every vendor who stepped up and helped support the museum this year; S&S; Cycle, Baker Drivetrain, Ted's V-twin, Coker Tires, Performance Machine, Pac-Kit saddlebags, Auto-Gem, Tech Cycles, and last but not least, John Parham for giving us all a reason to come together and do a project like this for such a worthy cause. I hope your readers like the first part of our build up!
Stay tuned, because next issue Kody and Tony will be mounting up the sheetmetal and putting the final touches on the NMM raffle bike. And don't forget to make your donation to enter the raffle for your chance to win this awesome ride. HB
Source:
National Motorcycle Museum
(319) 462-3925 | nationalmcmuseum.org
J&P Cycles
(888) 994-7677 | jpcycles.com