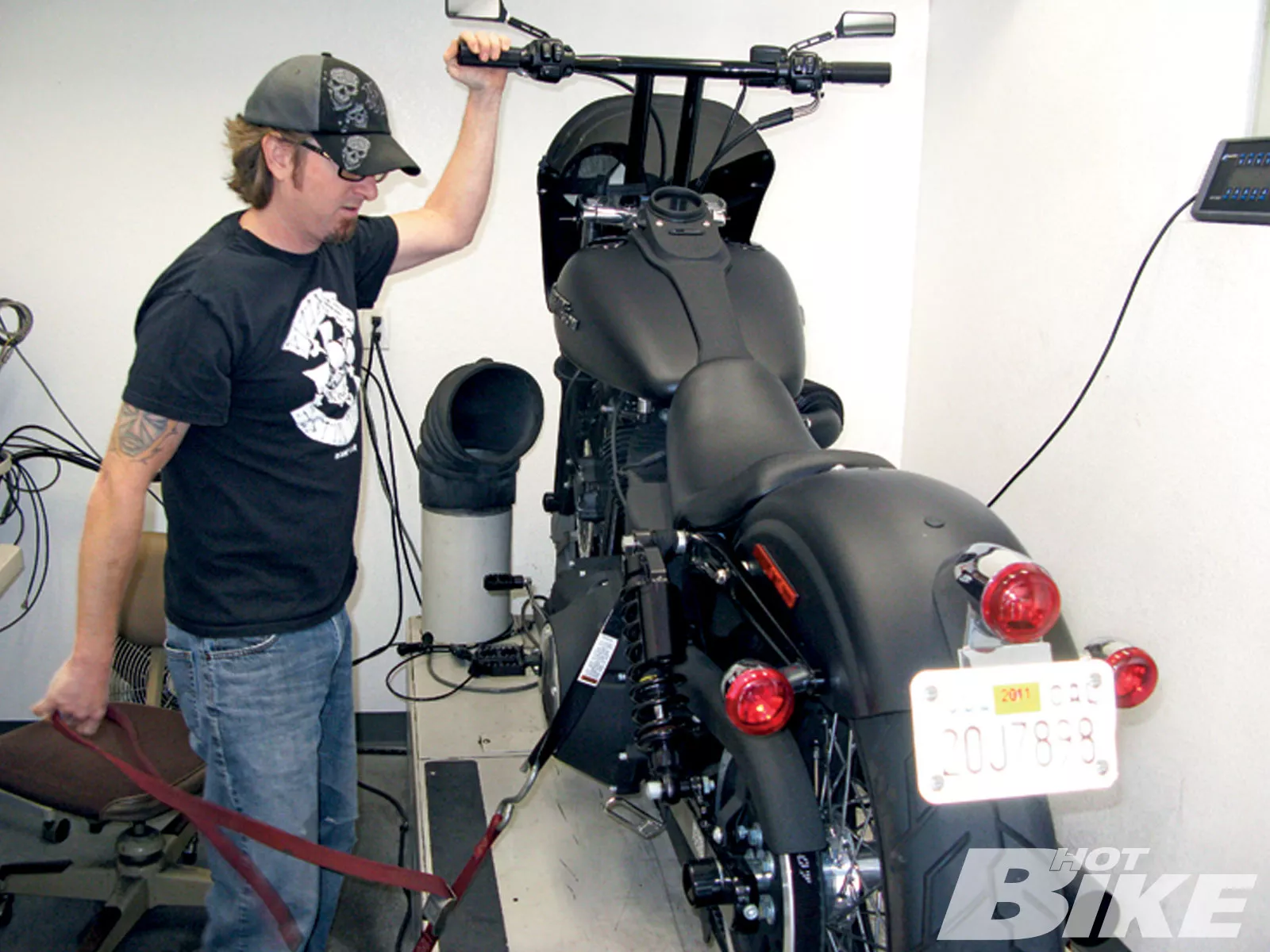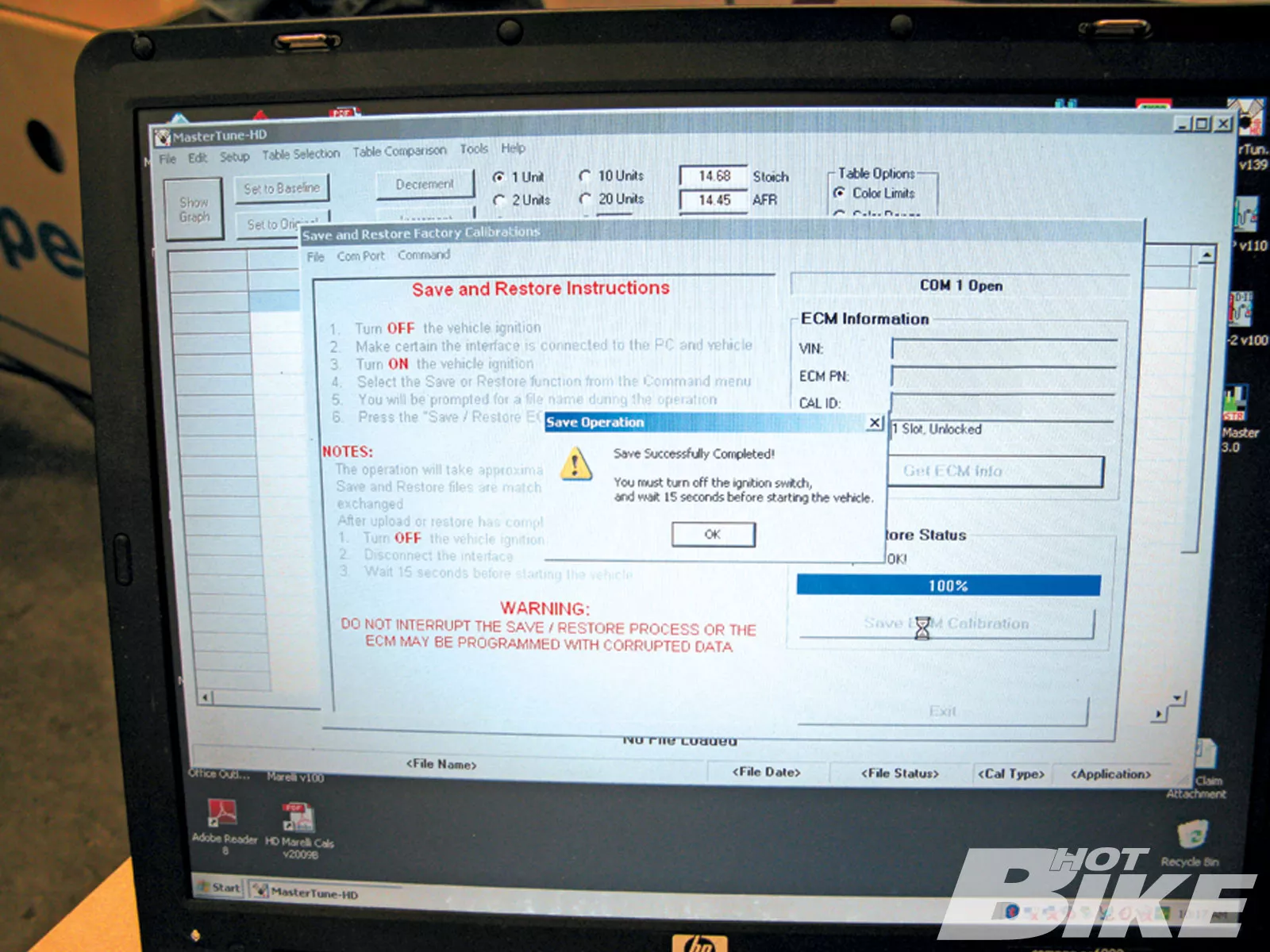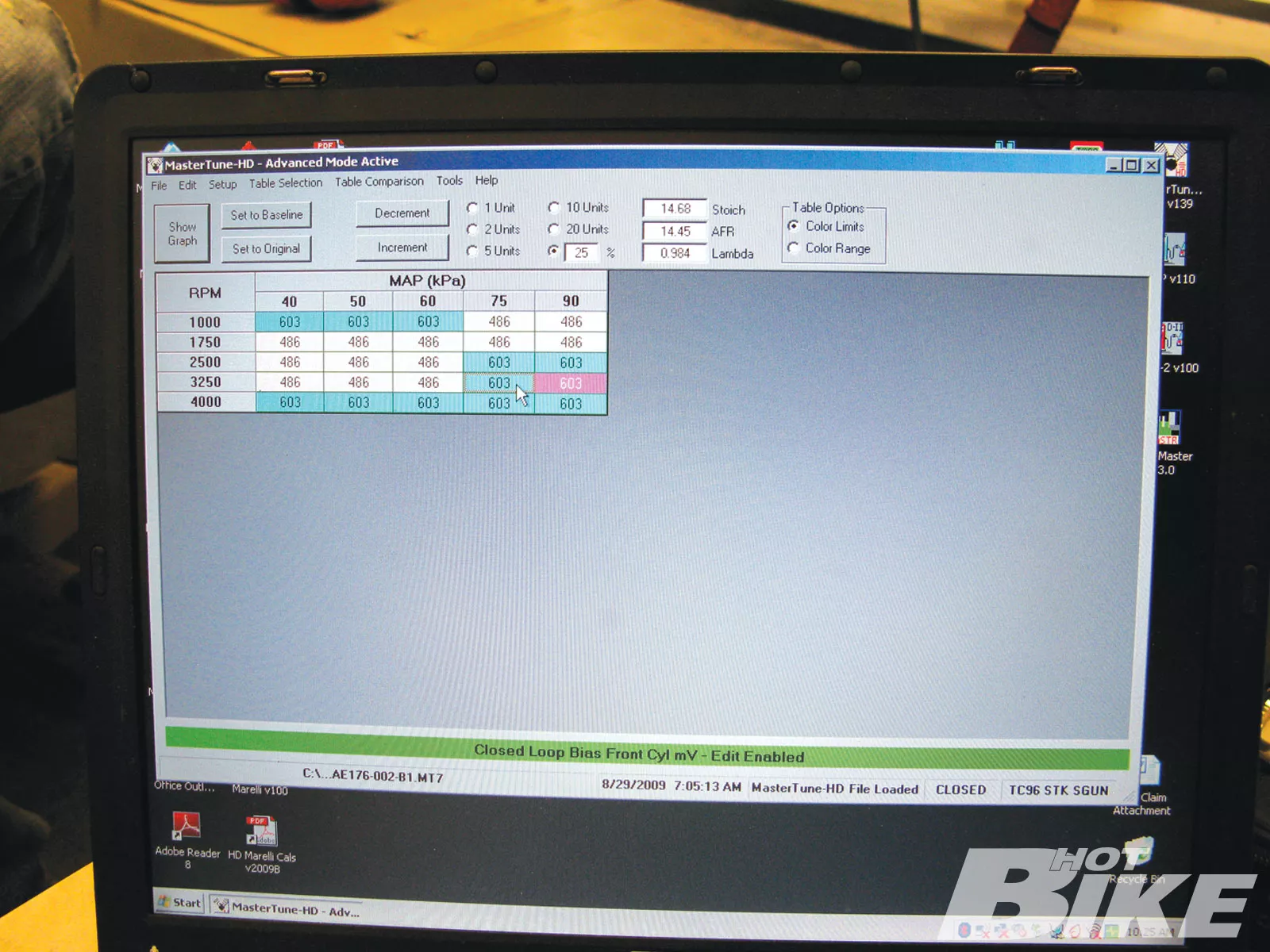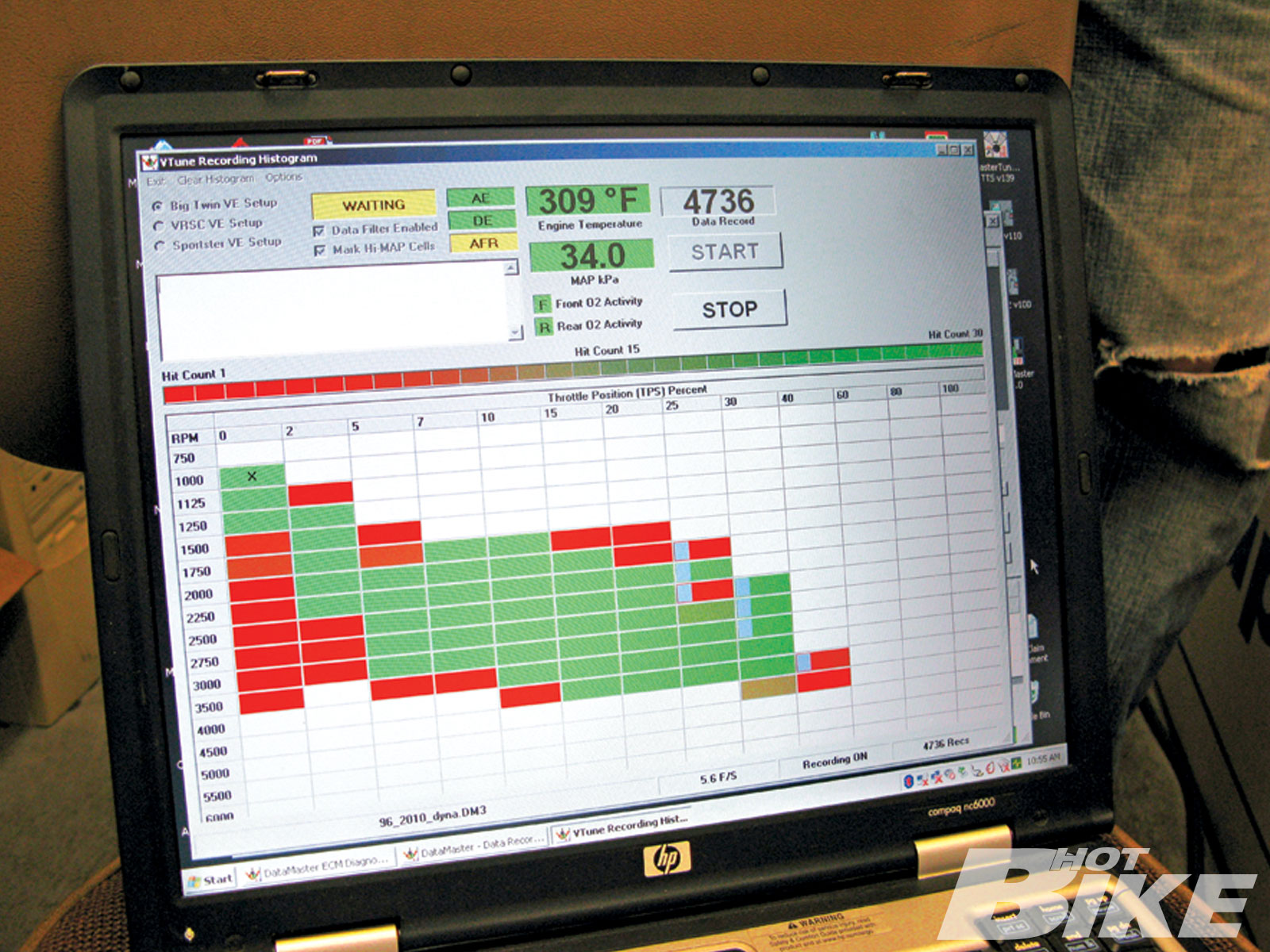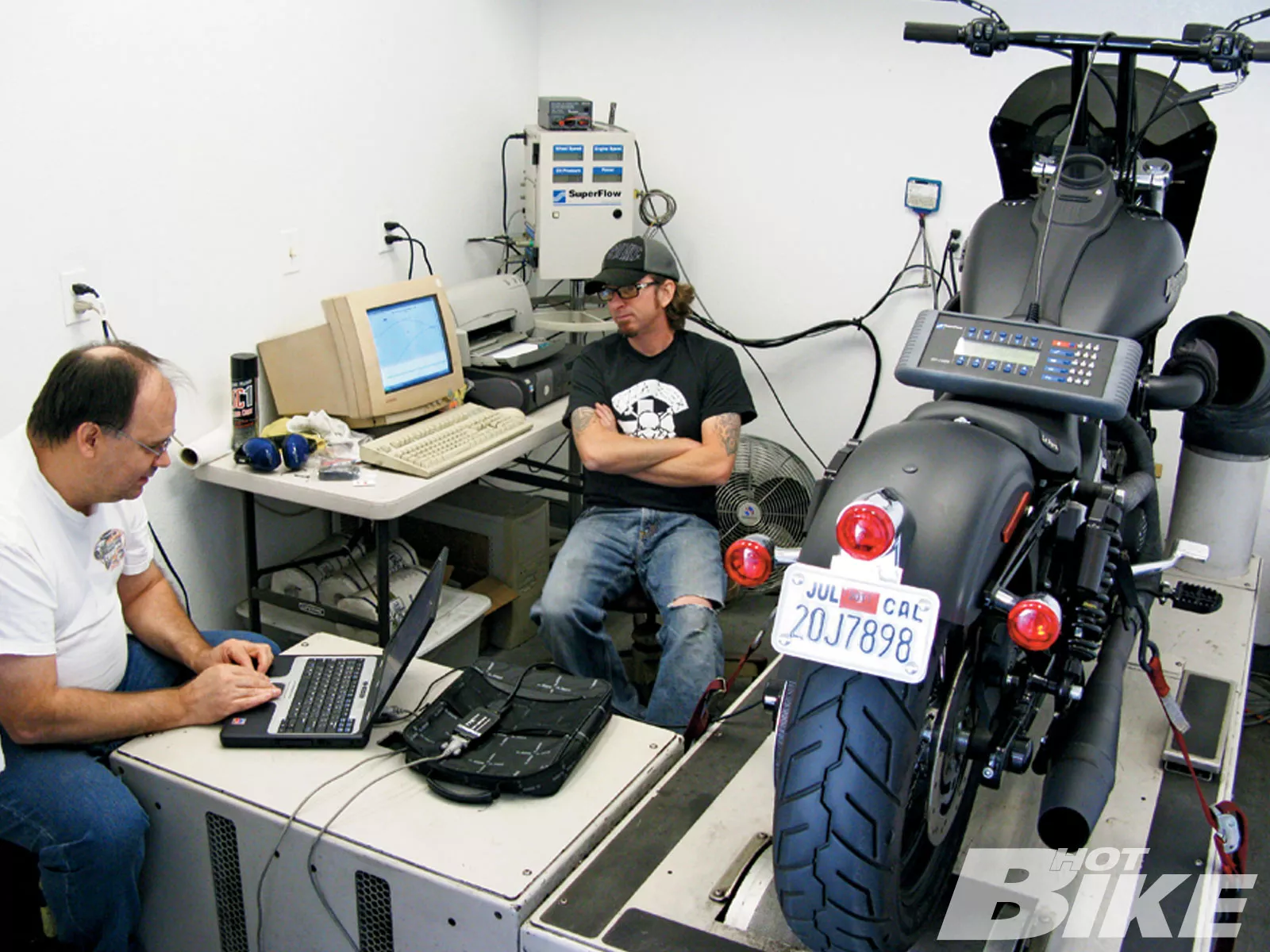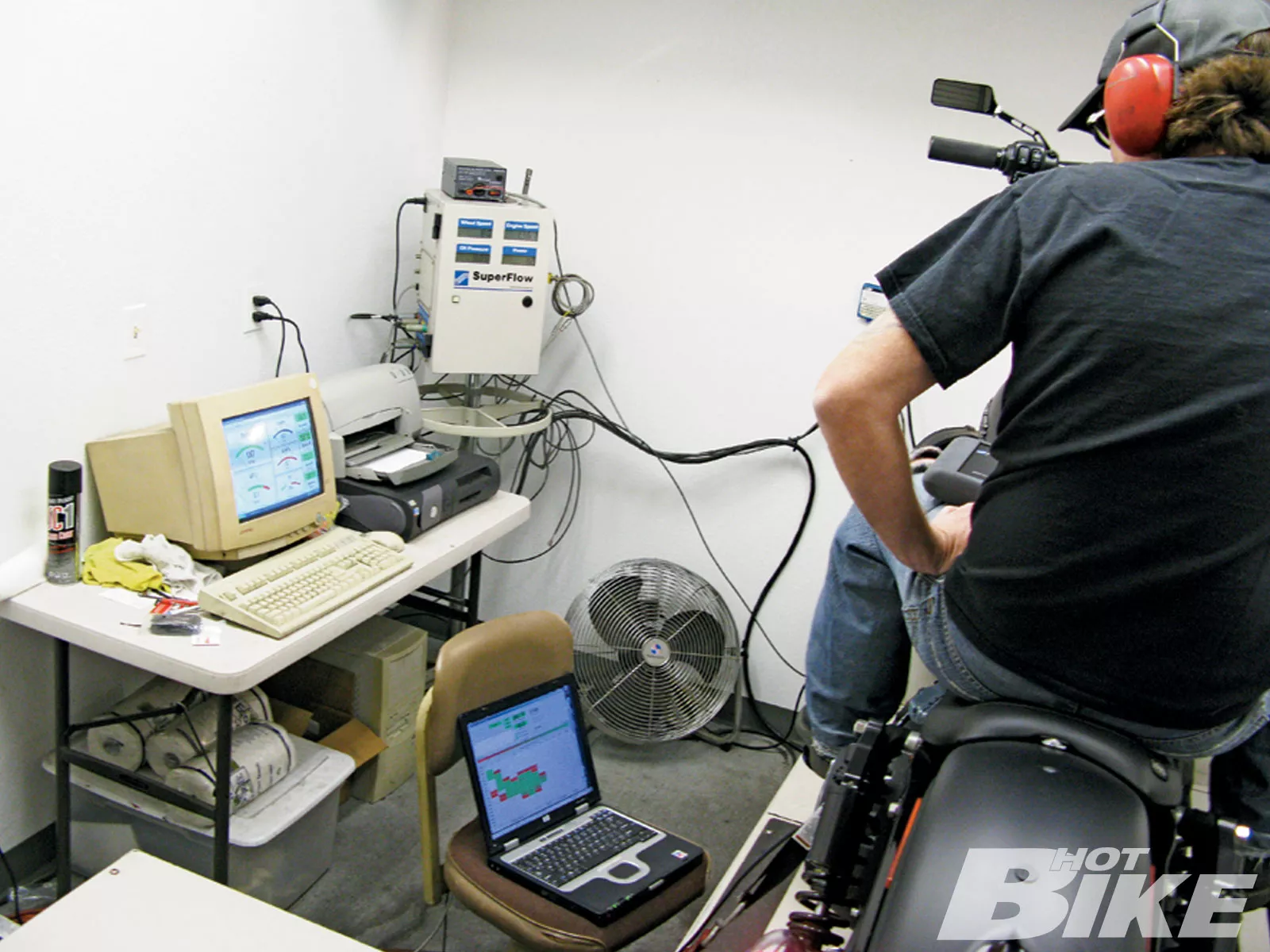 After swapping out the intake and exhaust for more free-flowing units on our project Street Bob, we sensed our already lean-running bike was now operating anorexically in the air/fuel mixture department. The addition to a free-flowing high-performance exhaust, such as the ThunderHeader, an ultra high-flow K&N; intake can drastically change the airflow through the motor. This is due to reversion (pressure waves) during the valve overlap period that the stock motor and computer (ECM) is not set up for. This reversion affects the cylinder fill and air/fuel mixture based on RPM that the stock closed-loop ECM is set to. Yes folks, this can mean some loss of power at points throughout the powerband, but we were most worried about the adverse effects of an extremely lean running condition.
The MasterTune System
Knowing the bike needed some sort of tuning software to make it run correctly, we went with TTS's MasterTune H-D ($425) setup. The system is a Windows-based ECM reprogramming tool specifically for use with '01-later Delphi-equipped Harley-Davidson motorcycles. The MasterTune is widely known as a thorough tuning software for our machines and it has a great reputation for first getting bikes to run properly, then building horsepower from a safe and proper baseline level. Though we are only tuning our bike using the basics, this system is vast and just about every aspect of the ECM management can be tuned to the given engine's need, no matter how big the motor is or what parts were used to build it. The MasterTune has many in-depth features such as saving and restoring the original factory calibration, changing of factory speedometer calibration, changing factory RPM limit, adjustment of front and rear cylinder spark advance, as well as each cylinder's volumetric efficiency.