Incorporating a D3O insert for your knuckles and palm, these Black Brand gloves feature riveted leather pads for your fingers to protect them from whatever they might meet. Made from top-grain leather, mesh and neoprene, they have CellTouch fingertips which let you operate touch screen devices without having to take your gloves off. The gloves also have MMA-style hook-and-loop closures, unparalleled comfort and come with a two-year manufacturer's warranty.
Available in men's sizes S to 3XL, the Mirror Buster Gloves (P/Ns BB7256 through BB7261) retail for $84.95 and can be ordered through your local Tucker Rocky/Biker's Choice dealer.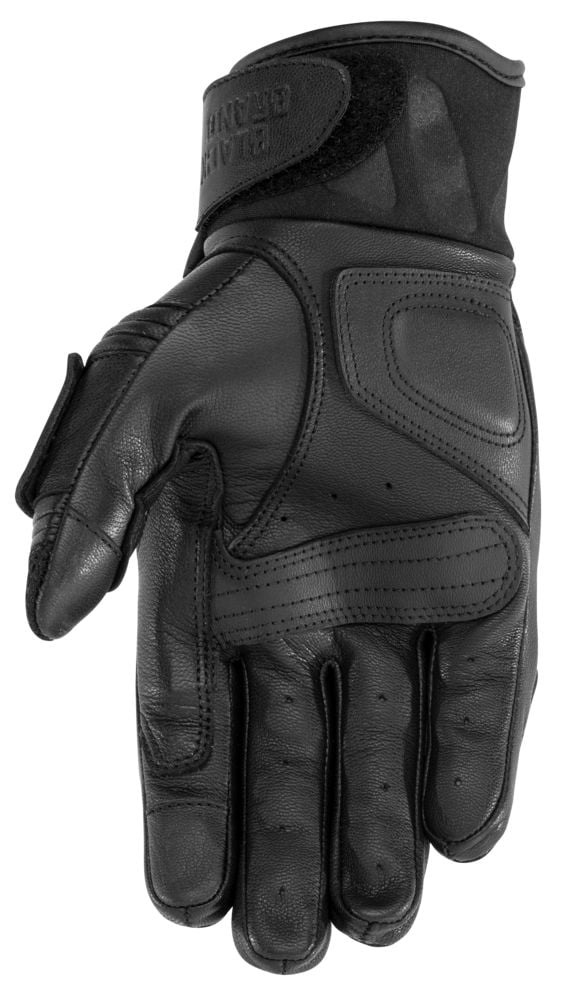 About Black Brand
Black Brand is a head-to-toe apparel brand for motorcycle riders that don't want to blend in with the crowd. We say, "be the wolf, not the sheep" by riding in Black Brand, and if you understand that statement, then we are your choice for quality riding gear. Our products are designed by people who really do ride every day and understand what makes gear better for the time you spend on your motorcycle.
About Tucker Rocky/Biker's Choice
Featuring the most powerful portfolio of parts, accessories and apparel brands in powersports, Tucker Rocky/Biker's Choice is the go-to supplier for retailers across the nation. In addition to an unmatched product selection, Tucker Rocky/Biker's Choice is proud of its relentlessly customer-centric culture and unwavering pledge to on-time delivery. Because of its uncompromising commitment to continuous improvement Tucker Rocky/Biker's Choice has been earning the trust of the best dealers in the industry for 50 years.